So you've finally decided to take the plunge and sign up for your first half marathon! Congratulations! You are now on your way to training for and competing in the most popular distance in running!
Now, before we go any further, here's a mental exercise for you (and I only have you do it because of the multitude of your non-running friends who will say something to the effect of, "I can't even drive that far!")
Think of your home. Now think of a landmark, shopping center, or something else that you visit frequently, that is about 13 miles away. Take a good moment and realize that this is why people who don't run are in awe of you. I don't have you do this to scare you away. I want you to be a little in awe of yourself too.
This thing you are tackling will take training, determination, and mental strength, but I am confident you can do it. Here are some tips that will help you run your first half marathon successfully.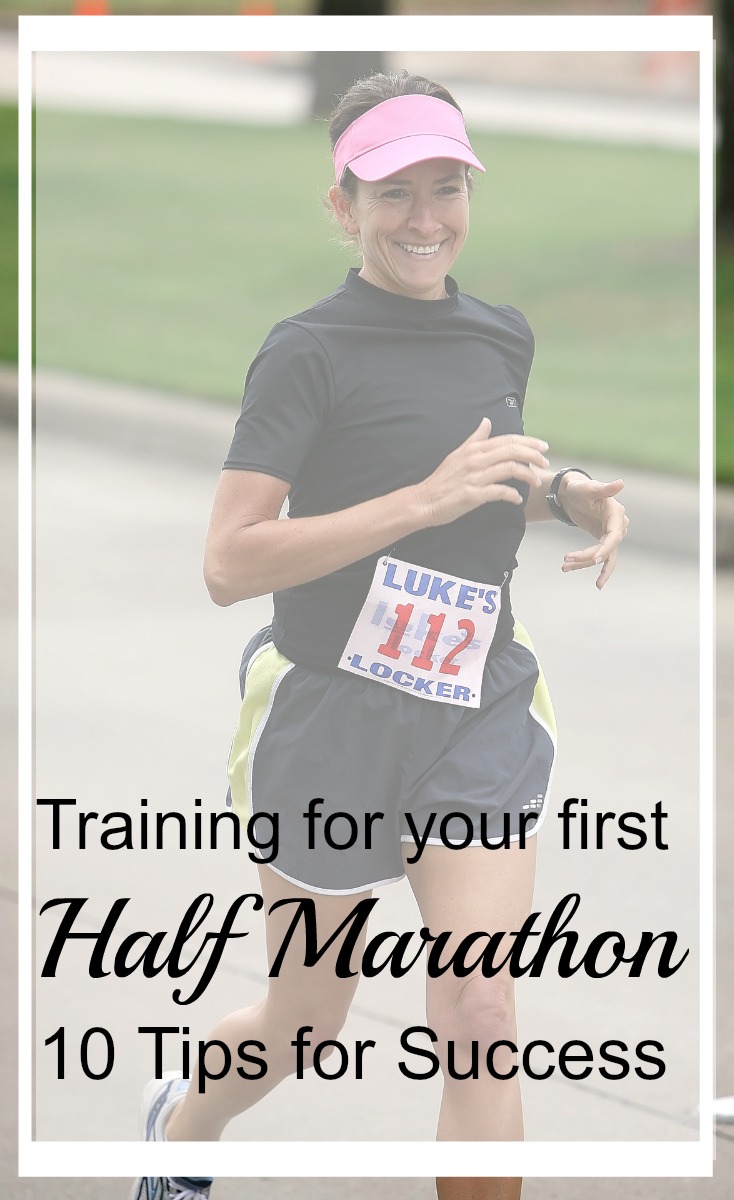 Your First Half Marathon: 10 Tips for Success
1. Select and sign up for your race
The first step in training for your first half marathon is to select and sign up for your race.  Signing up is like signing a contract. You are committed. Another reason to pick your race is so that you can know and train for the specifics of the course. Is it hilly? Does it have lots of turns? What will the weather (probably) be like? All good things to prepare for.
2. Give yourself six months to train
Most half marathon training plans are about 10-12 weeks long, but since this will be your first half marathon, the extra time will be spent preparing to actually starting the race training.
3. Build a good base before you start "official" training
Spend the first three months of training building your running base. Increasing your endurance first, before you add on layers of other types of training will prepare your body to go the distance.
4. Hire a coach
Yes, you can find a generic training plan in a book or on the internet, but with your first half marathon, I would suggest that you hire a coach to create a program that is designed just for you. Your coach will help you build your mileage safely, know when to add speed or pace training, and generally help you get to the finish line successfully.
5. Follow your plan
Once you have a training plan, the key is to follow it as closely as possible. That includes your long runs, tempo runs and other speed training, and your taper. Yes, stuff happens, but your plan has a purpose, with different things scheduled at different times for a reason.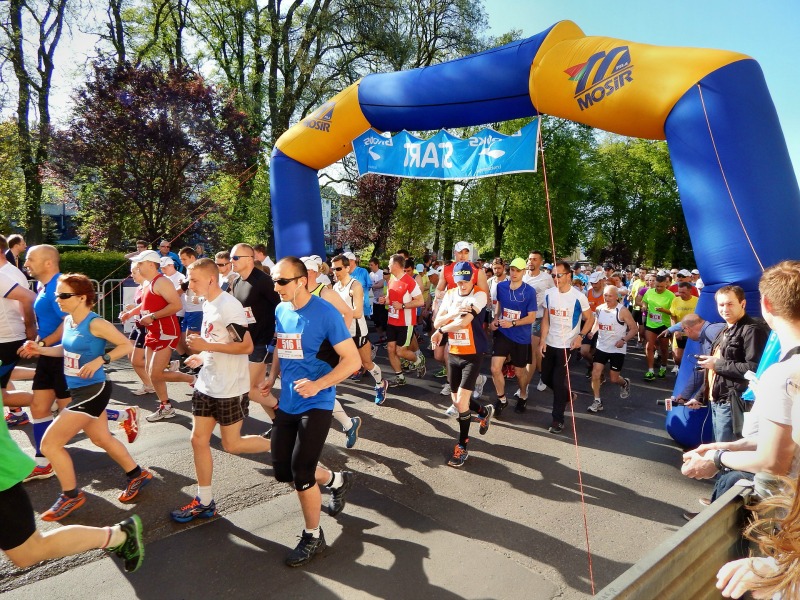 6. Don't run to "just finish."
A lot of first timers at both the marathon and half marathon say they "just want to finish." Well, that's fine, but wouldn't you rather finish strong and successfully, instead of dragging yourself across the finish line? That means:
7. Pick a goal time.
I'm pretty sure that most first time half marathoners really do have a goal time, but they are afraid to make the commitment by speaking it out loud. If you have done any kind of racing, you have an idea of what pace you can run for a half marathon. If not, you can look it up here. Own it, tell your friends, train for that time.
8. Eat like a champion
You may find that you are always hungry as you start to increase your mileage. That's to be expected, but treat yourself like that athlete that you are and fuel your body to go the distance. Resist the urge to "eat all the food," and instead eat like a champion. And yes, an occasional splurge is fine. Enjoy it and move on. Don't try to run off the extra calories.
9. Create a race day plan
Chances are that, no matter how hard you trained, something will likely go wrong on race day. Your race day plan will help prepare you for all these eventualities. Plan ahead, visualize success, and you will be successful.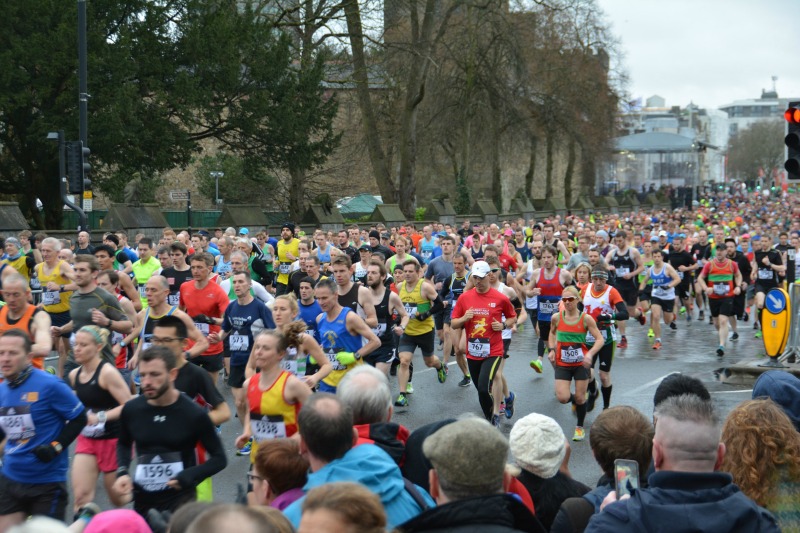 10. Take a bow. You're a half marathoner!
I have no doubt that if your follow this advice you will be crossing that finish line as a half marathoner! Congratulations!
Have you run a half marathon? What advice would you offer a newbie?
Find all of Coach Debbie's training resources in one place!
And Now It's Time for the Running Coaches Corner!
Loading InLinkz ...
---
Weekly Linkups
My weekly linkups! Please stop by and check out all of the great recipes, workouts, and information that all these awesome bloggers share every week!
Meatless Monday with Sarah and Deborah
Meatless Monday with Annmarie  and Dixya
Tuesdays on the Run with Marcia, Erika, and Patty
Inspire Me Monday with Janice
Wild Workout Wednesday with Annmarie, Michelle, Jen, and Nicole
The Plant-Based Potluck Party with Deborah
The Running Coaches' Corner with Rachel, Suz, Lora Marie, and Me!
Giveaway Roundup and Try Out Thursdays with Smitha
The Blogger's Pit Stop with Kathleen, Janice, Julie, and Menaka
Friday 5 2.0 with Rachel and Lacey and Meranda