It is one of the most frequently used excuses for not exercising. I don't have enough time.  Now that the holidays are approaching (heck, they're here!), time gets even tighter. It's easy to put fitness on a back burner during this time of the year.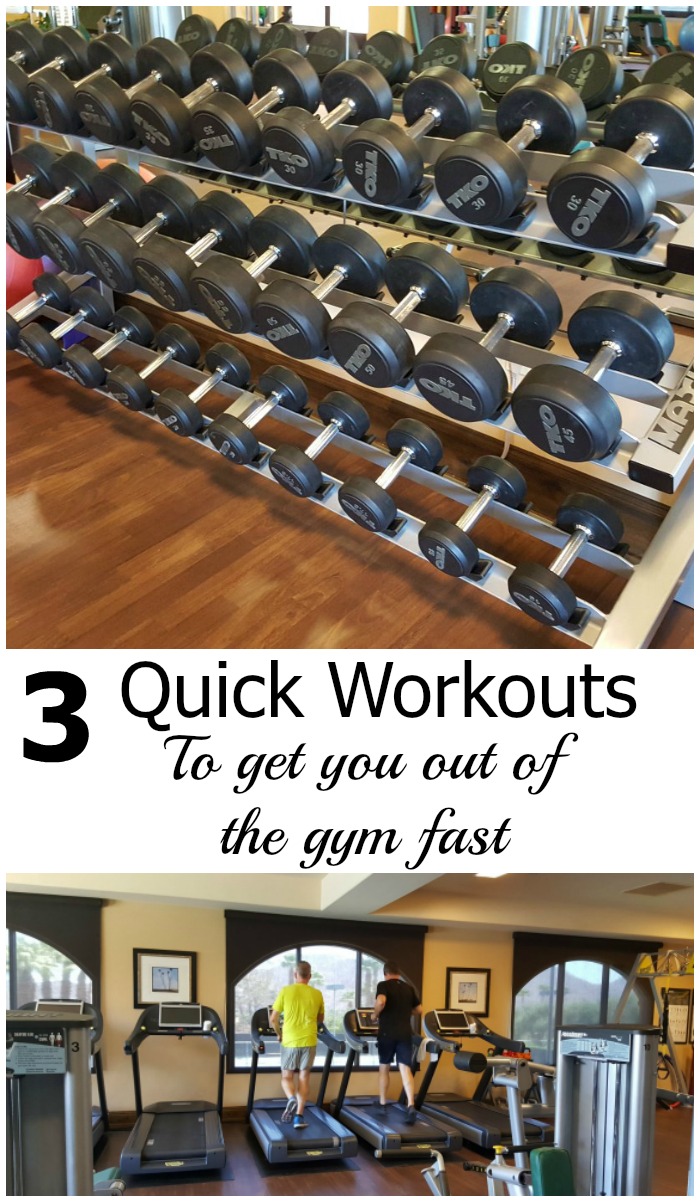 Well, you know what? It happens to me too! I just know how to prioritize and optimize my time and my workout to get the most bang for my fitness buck. Here are three workouts that will help you to do the same.
3 Workouts to Get You In and Out of the Gym Fast!
Workout #1 is perfect for runners. Grab a couple dumbbells, head to the treadmill and get ready to go.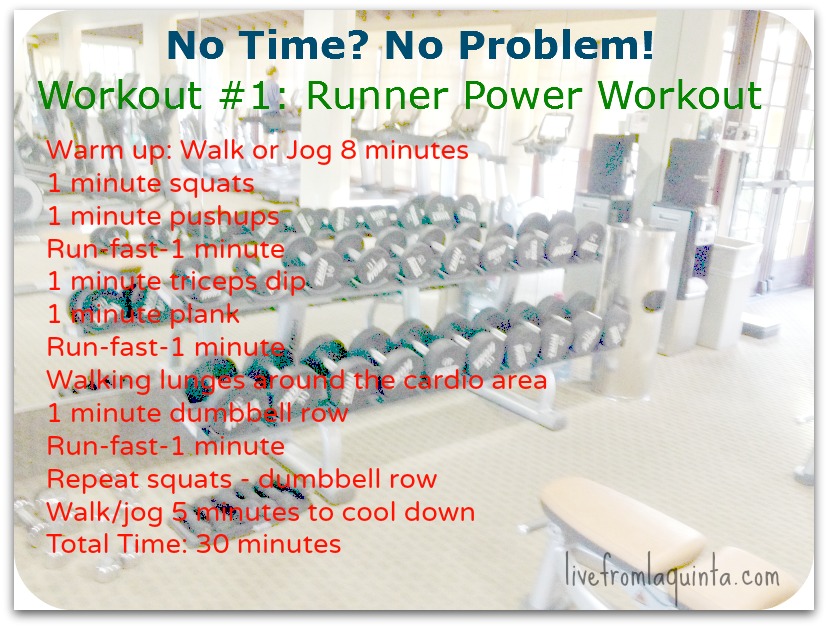 Workout #2 is an all-machine circuit. Machines get a bad rap sometimes in this era of functional fitness, and it is true that body weight, functional exercise has multiple benefits. But there is a time and place for machines. They are great for beginners, for focusing on strength building, and injury recovery. They are also perfect for a time efficient and effective workout that will get you in and out of the gym in about 30 minutes.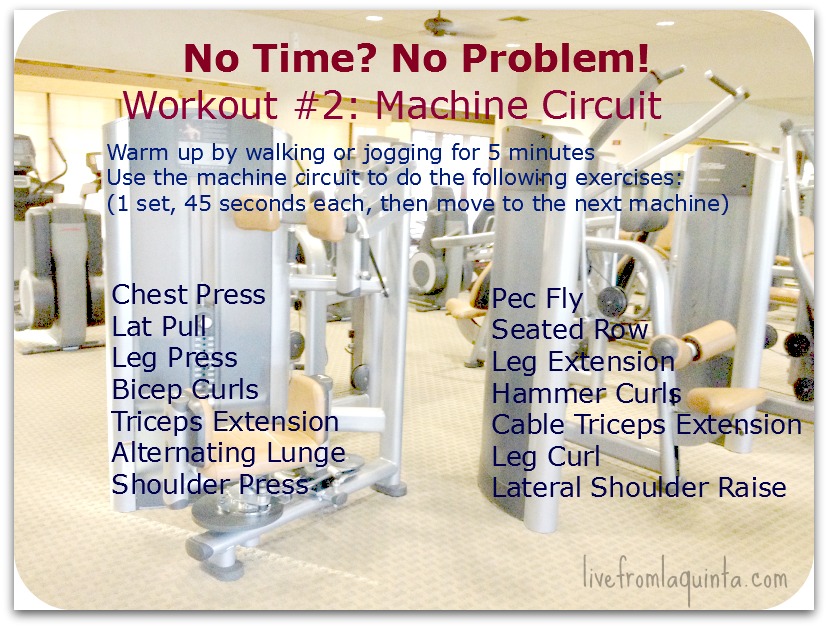 Finally, the Seven Minute Workout is a high-intensity, fast workout that you can do at the gym or at home.  It is based on an article in the  American College of Sports Medicine's Health and Fitness Journal that states that 12 high-intensity exercises, combined with very short breaks, using only your body weight and a chair, fulfills the latest mandates for high-intensity effort.
If you have the time, repeat the workout once or twice more, but even one quick circuit will help you stay fit when you're (almost) too busy to work out.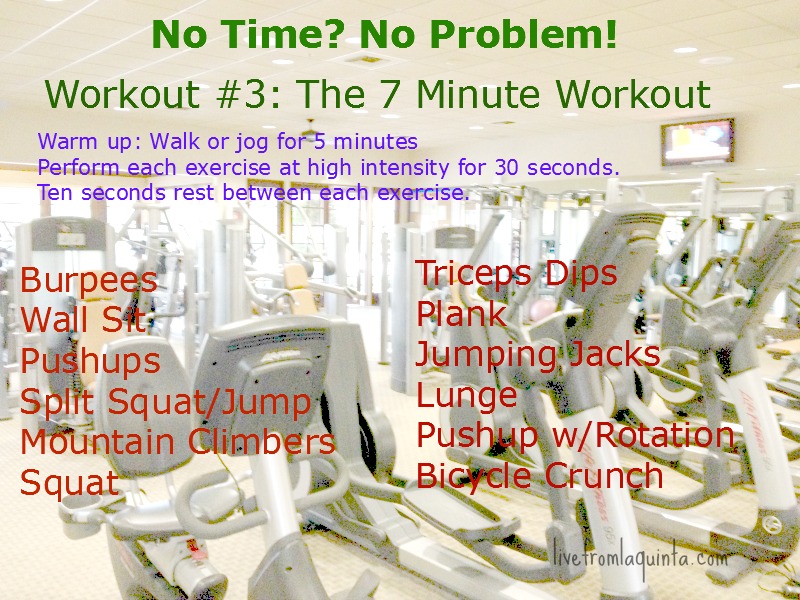 My TRX Workout is also a quick way to get in and out of the gym quickly! Check it out!
I really understand that in this busy life we lead, finding the time to exercise can be difficult. But, if you make it a priority and find an effective workout that fits into your schedule, you can be successful.
What is your favorite quick workout?
---
Weekly Linkups
My weekly linkups! Please stop by and check out all of the great recipes, workouts, and information that all these awesome bloggers share every week!
Meatless Monday with Sarah and Deborah
Meatless Monday with Annmarie  and Rachel
Inspire Me Monday with Janice
Anything Goes with Marilyn
Wild Workout Wednesday with Annmarie, Michelle, Jen, and Nicole
The Plant Based Potluck Party with Deborah
The Running Coaches' Corner with Rachel, Suz, Lora Marie, and Me!
Giveaway Roundup and Try Out Thursdays with Smitha
The Blogger's Pit Stop with Kathleen, Janice, Julie and Me!
Living a Life of Fitness, Health and Happiness with Jill
Friday Favorites with Heather