So, you want to get faster?
The thing is, now matter what your fitness level, your age, your abilities, the process is the same. If you want to get faster you have to, well, run faster. Science may come up with new ways to track your training, coaches may design new killer workouts, you can add strength training, plyometrics, stretching, foam rolling, whatever. The truth is the same.
You must run faster.
My Favorite Pure Speed Workout
Favorite is a funny word. Running faster is hard. When I do speed workouts, I hate them. They make me push to my limits. But, when I'm done, I feel amazing. And when they work (and they do!), I love them.
I have several go-to workouts that I use regularly for my runners (and myself). They may change slightly depending on the goal, but over the next few weeks I'll share my three favorites. This week is my favorite pure speed workout.
My Favorite Interval (VO2 Max) Workout: These type of workouts are generally short to moderate distance (think 400-1600 meters), frequently run on a track, designed to improve how your body uses oxygen. Interval workouts also improve stamina, threshold, strength, and mental discipline. And yes, they make you faster.
My favorite workout of this type is the Ladder Workout. After warming up for a mile, do these intervals in order, at about 95-100% of your effort level (this can be measured by heart rate or perceived exertion): 200m, 400m, 800m, 1000m, 1600m, 1000m, 800m, 400m, 200m. Take a 30-45 second break between each interval.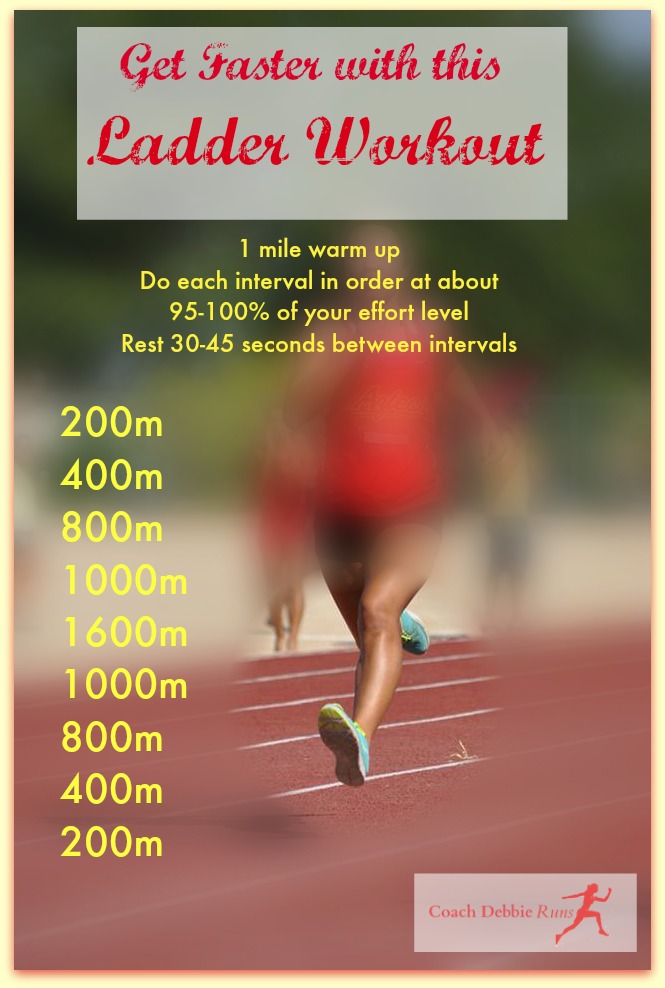 Why I love it: First of all, I like that each interval is different. While I appreciate knocking out 16 400m repeats (and they do have great value), I like the variety of the Ladder Workout. Plus, on the way back down, there is something wonderful about knowing that your next interval is going to be shorter. Any light toward the end of the tunnel.
If you can, switch directions halfway through the workout to avoid the repetitive motion that can potentially cause injury. Following your intervals, take the time to cool down for about a mile. If you incorporate this workout once a week I promise you will get faster.
Disclaimer: Although I am a certified Coach and Personal Trainer, I am not YOUR Coach or Personal Trainer. Always adapt workouts to suit your body and fitness level. Always consult your doctor before beginning a new exercise program.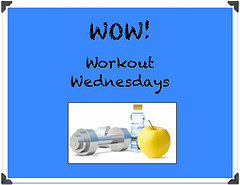 Do you have a favorite speed workout?