One of the great things about being a runner, a running coach, and a running blogger, is that I have a wide circle of running friends. So when I took to social media recently to ask fellow runners and coaches what were their top running tips for beginners, they were quick to answer.
Team Nuun!
But first, I'm excited to let you know that I've been selected as a member of the Nuun Competitive Athlete Team for 2018!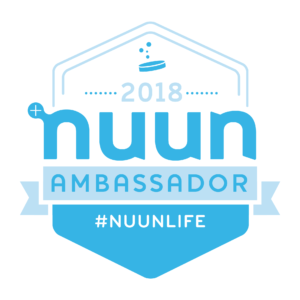 I first "met" Nuun back in 2008 when I ran a trail race in Pasadena. It was a small race, but Nuun was out there handing out samples. And good thing too, because it was so hot that June day that I think I would have melted away, running on trails behind the Rose Bowl, without Nuun electrolytes to keep me going!
I've been a fan ever since, so I'm extremely proud to be returning for my second year as a 2018 Nuun Ambassador!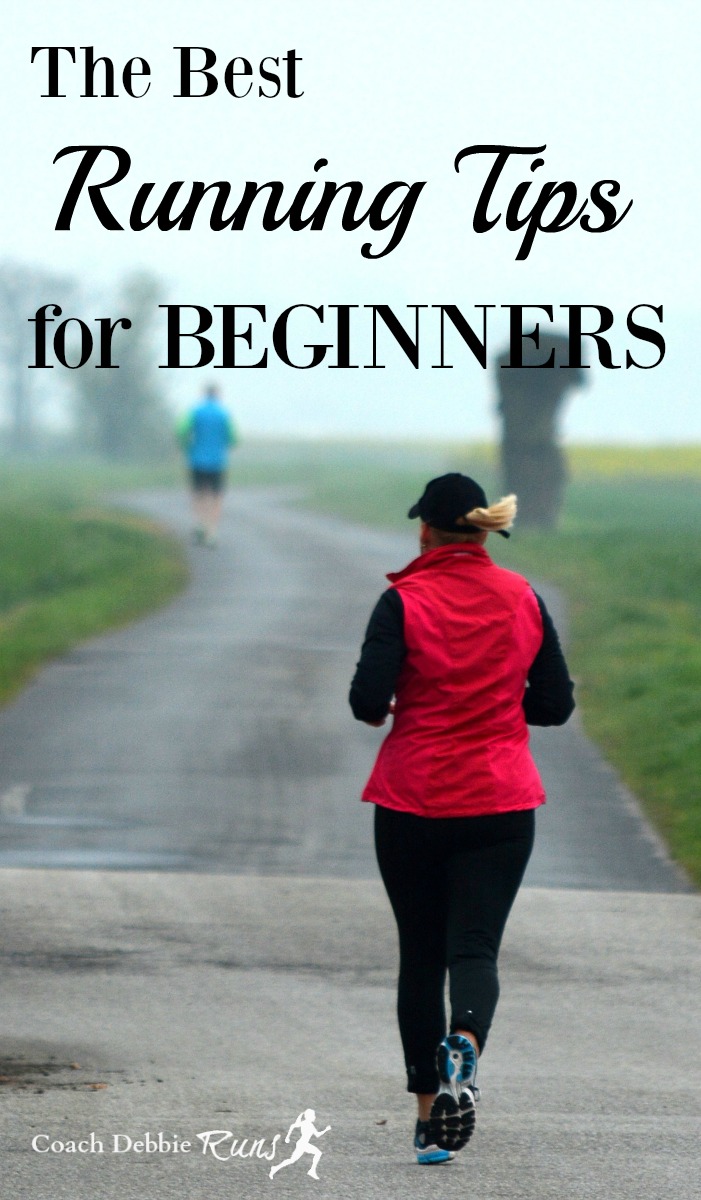 The Top 16 Running Tips for Beginners
Angela from Marathons and Motivation: Invest in a good pair of running shoes, preferably from a running store where they can evaluate your gait.
Kymberly from Well Fit Curves: Pace yourself, your only competition is you. Speed doesn't define if you're a runner, just run!
Chrissy from Snacking in Sneakers: Be consistent. Don't worry about all the fancy stuff at the beginning (like speed work and hills and all that jazz) – just be consistent getting out there at least a few days a week. It's amazing how your body will adjust to that consistency and what was tough at the start will feel comfortable in only a few months.
Celia from Chicago Jogger: Use music as motivation. I love running to either an Amazon playlist or upbeat Pandora station. Music keeps me going and helps keep me going at a steady pace!
Janelle from Run with No Regrets: Find an accountability partner! Running can sometimes be intimidating but starting with a friend can help you both with becoming committed and staying motivated!
Deborah from Confessions of a Mother Runner: Join a group! And listen to your body…take it slow.
Courtenay from Running with Perseverance: "Run your own race" – don't compare yourself to others, follow your own plan, adjust according to your needs, and be proud of your accomplishments.
Kathryn from Dancing to Running: Focus on your own abilities and don't compare yourself to others. Every runner is different.
Wendy from Taking the Long Way Home: There's nothing wrong with walking. Take a break if you are too tired to run. Pick it up when you feel ready.
Lauren from Breathe Deeply and Smile: Don't try to do too much too soon. Find a plan to follow to gradually run more and be sure to take rest days and off days from running.
Erika from MCM Mama Runs: Run slow and walk fast. You will build stamina without injury as you increase your time and distance.
Michelle from Running with Attitude: Remember your why! Running is hard, and when you're feeling discouraged it's important to remember why you decided to take on this new challenge in the first place and celebrate milestones along the way!
Rachel from Running on Happy (and one of my Coaches' Corner co-hosts!): Beginner runners are my favorites. I always tell them "it doesn't get easier, you get stronger." Every workout builds strength and mental endurance, particularly for beginners like C25K runners. It's an incredible transformation to watch.
Kimberly from Running on the Fly: There are no two runners with identical genetics, so it's ridiculous to think that two runners could have the exact same results even if they're doing the exact same training…do what works for YOU and celebrate YOUR accomplishments
Marcia from Marcia's Healthy Slice: Don't take on too much too soon and get overwhelmed. Set small, attainable goals and chip away at them slowly but consistently. The longer you spend building up your strength and stamina, the less likely you are to get injured and burn out.
Janice from Salads 4 Lunch: A stitch in time saves nine – if you're starting to feel injured then listen to your bod so that the injury doesn't become worse.
Coach Suz from Suzlyfe (and another of my Coaches' Corner co-hosts!): Don't compare yourself to anyone else. This is your own journey, and you are going to progress at a rate different than anyone else! Run your own race!
Kimberly from Kooky Runner: Set small goals for yourself. It will keep you motivated as you increase your mileage and time on your feet!
Ilka from Ilka's Blog: Always make sure you look over your right shoulder, before changing the side of the road!!
Thank you to all of the running coaches and runners who offered their best tips! And of course, I have my own tips, which not surprisingly echo those of these experts.
10 Tips for Starting a Running Program
Runners and running coaches! What is your best one piece of running advice for beginners?
Beginning runners! Now's your chance! What is one question you'd like to ask of all these experienced runners and coaches?
---
Weekly Linkups
My weekly linkups! Please stop by and check out all of the great recipes, workouts, and information that all these awesome bloggers share every week!
Meatless Monday with Sarah and Deborah
Meatless Monday with Annmarie  and Rachel
Inspire Me Monday with Janice
Anything Goes with Marilyn
Wild Workout Wednesday with Annmarie, Michelle, Jen, and Nicole
The Plant-Based Potluck Party with Deborah
The Running Coaches' Corner with Rachel, Suz, Lora Marie, and Me!
Giveaway Roundup and Try Out Thursdays with Smitha
The Blogger's Pit Stop with Kathleen, Janice, Julie and Me!
Living a Life of Fitness, Health and Happiness with Jill
Friday Favorites with Heather
Sunday Fitness and Food with Angela and Ilka