I realized, as I was putting this post together, that I have written a lot about running! I hope that you will find this post to be a useful running resource that you can refer back to when you have a question.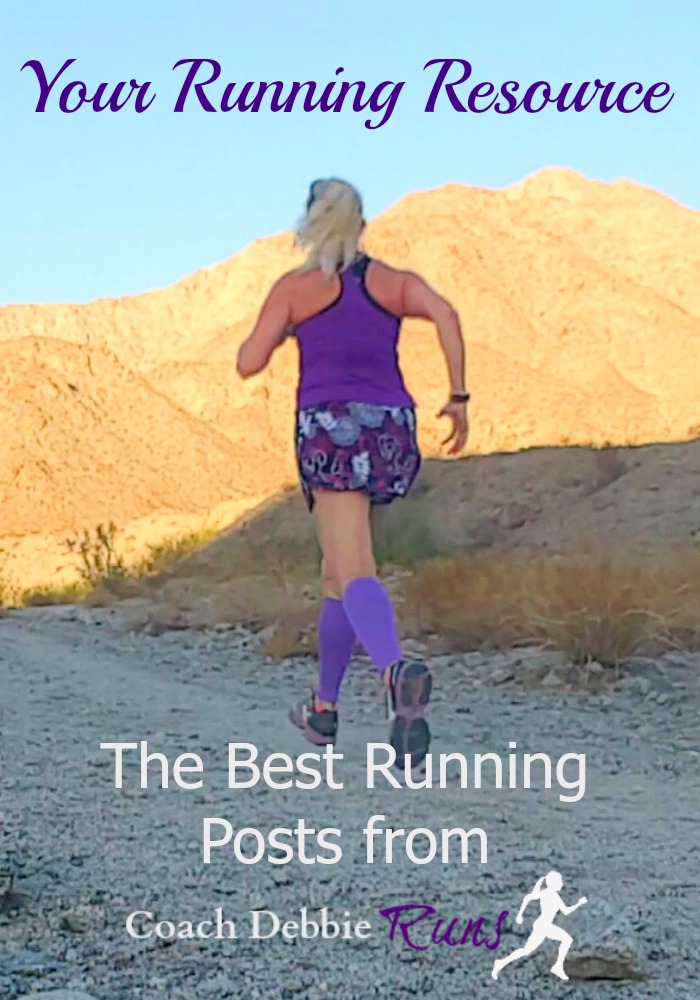 Your Running Resource
I tried to break it up into sections that make some sort of logical sense, though some posts could fit into a couple different slots. For example, the 12 Week 5k Training Program is really for beginners, but it also has tips for runners who have run one or two 5ks and want to improve. So I'd like to think there is valuable information for all levels of runners.
5k Training
Whether you want to run your first or want to improve your time, you'll find helpful tips for running a 5k race.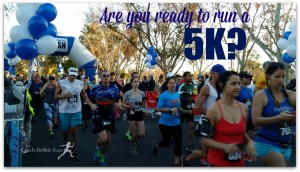 Your 12 Week 5k Training Program
10 Tips to Run Your Fastest 5k
10k Training
The 10k was my first race distance ever, so I'm glad to see that they're making a resurgence.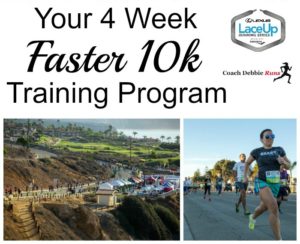 Your Four-Week Faster 10k Training Program
Half Marathon
As you can see, I love the half marathon, even if I don't write about it as often as the full distance!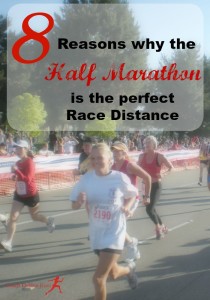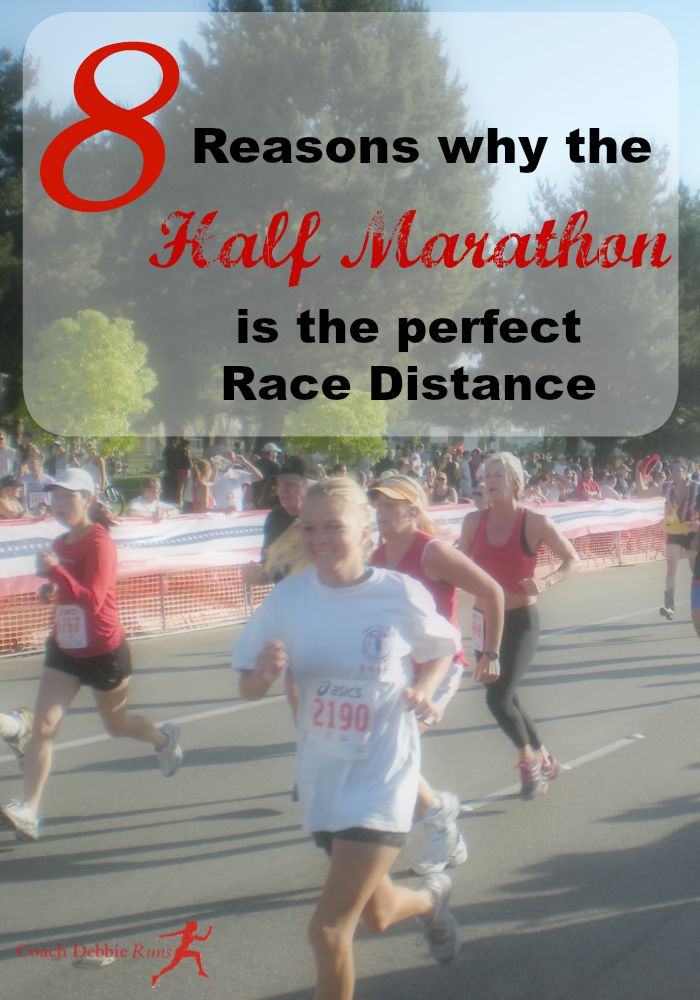 Half Marathon: the Perfect Race Distance
13.1 Tips to Run Your Best Half Marathon
Create Your Half Marathon Race Plan and Avoid a Race Day Fail
Half Marathon Training: 3 Key Workouts to Run Your Best Race
Training for Your First Half Marathon: 10 Tips for Success
How to Make the Most of Your Half Marathon Taper
Marathon
Obviously, based on the number of posts I've written about it, I love the marathon. After all, I have run 37! Here you'll find tips for getting faster, recovering, fueling, tapering, and more.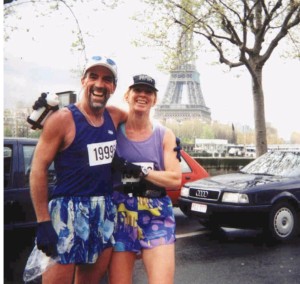 8 Tips to Improve Your Marathon Time
5 Race Day Rules to Help You Reach Your Goal
The Art (and Some Science) of the Marathon Taper
6 Valuable Tips for Complete Marathon Recovery
5 Tips for Returning to the Marathon
High Intensity Speed Training Can Improve Your Marathon Time
7 Simple Tips for Running an Awesome Second Marathon
5 Tips to Improve Recovery During Training
Race Day Tips for a Successful Marathon
The Top 5 Marathon Mistakes (and how to avoid them)
Create Your Own Marathon Training Plan
Marathon Miscellany: 26.2 Facts, Thoughts, and Memories
10 Tips to Successfully Train for Running a Downhill Marathon
Stop Making These Training Mistakes if You Want to Race Better
General Racing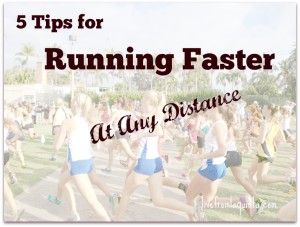 5 Training Tips to Help You Conquer a Hilly Race
5 Tips to Run Faster at any Race Distance
My Favorite Pure Speed Workout
5 Ways to PR Running 3 Days a Week
3 Hill Workouts to Get Stronger and Faster
9 Tips to Run a Better Race (at any distance)
The Long Run: Tips and Tools to Go the Distance
Building a Running Base: What it is and Why it's Important
It's All in Your Mind: 6 Tips for Improving Mental Toughness
Will I Run Faster if I Weigh Less?
5 Tips to Increase Your Cadence to Run Faster (and Prevent Injury)
5 Ways Runners Can Avoid that "Need to Go" and Have a Better Race
Injury Recovery and Prevention
Sadly, most runners seem to spend some time injured at some time in their running life. Here are tips that can help your recovery (and most of all, prevention!).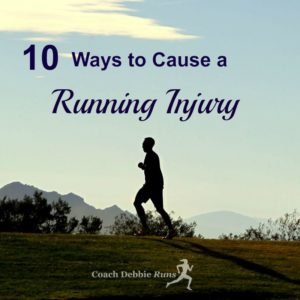 A Pain in the Foot: Dealing with Plantar Fasciitis
10 Ways to Cause a Running Injury
5 Excellent Reasons to Wear Compression Socks
How Fascial Stretch Therapy Can Make You a Better Runner
3 Reasons Massage Will Make You a Better Runner
12 Essential Tips that Will Help You Avoid Running Injuries
A New Look at Stretching: The Core Four
New Stretches to Increase Functional Flexibility: Hamstrings and Glutes
Are You an Injured Runner? Here are 6 Tips to Stay Fit (and Sane)
Prepare When You're Young to Keep Running When You're Old
Upper Back and Shoulder Workout for Runners
Body First Video Series
Every week I will create and upload a new video to YouTube. I'll post it here every Wednesday, but if you want it earlier you can subscribe to my YouTube channel so that you will be notified when I upload a new Body First Video.
Self Myofascial Release for Happy Feet
Self Myofascial Release for the Lower Legs
Self Myofascial Release for the Upper Back
Self Myofascial Release for the Hip Flexors
Self Myofascial Release for the Piriformis
Self Myofascial Release for the Gluteus Medius
5 Quick Target Zones for Before or After Your Workout
Do Not Foam Roll Your IT Band! Do This Instead!
General Running
So basically, these posts don't fit into a specific category. They are the kind of posts to read if you love to read about running.
Practical Tips for Improving Running Form
Running Against Time: 6 Ways to Hold off the Inevitable
10 Essential Life Lessons Learned from Running
5 Ways to Get Your Running Mojo Back
Fueled by Plants: Run Strong on a Plant-Based Diet
10 Tips that Will Make You a Better Runner
The Top 5 Embarrassing Running Questions Answered
Running Strong in Spite of Exercise Induced Asthma
The Art of the Snot Rocket (and other gross running skills)
Stop the Negative Self Talk! 5 Tips to Turn it Around and Improve Performance
5 Tips to Improve Recovery During Training
12 Running Myths You May Still Believe
10 Questions You Should Never Ask a Runner
5 Indoor Workouts that will Make You a Better Runner
4 Reasons Knowing Your Body Metrics Will Help Your Running
10 Tips for Staying Safe on the Run
8 Essential Strength Exercises for Runners
Improve Your Running by Activating Your Glutes
5 Safety Tools that will Make You More Secure
Improve Your Running with these Tips
8 Ways to Turn a Bad Run into a Good Run (or at least a better one)
5 Things that Motivate Me (that can help you too!)
40+ Tips and Workout to Help You Run Faster
The Art of the Running Selfie: How to Take Photos That Will Make You Fly!
The Key to a Healthy Butt: 5 Tips for Strong Mobile Glutes
5 Ways to Help Your Friends and Co-Workers Start a Running Program
Beginners
And here are the posts written specifically for beginners, though if you're just starting out you'll find plenty of useful information in any of the above posts.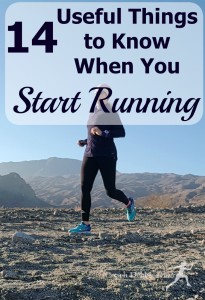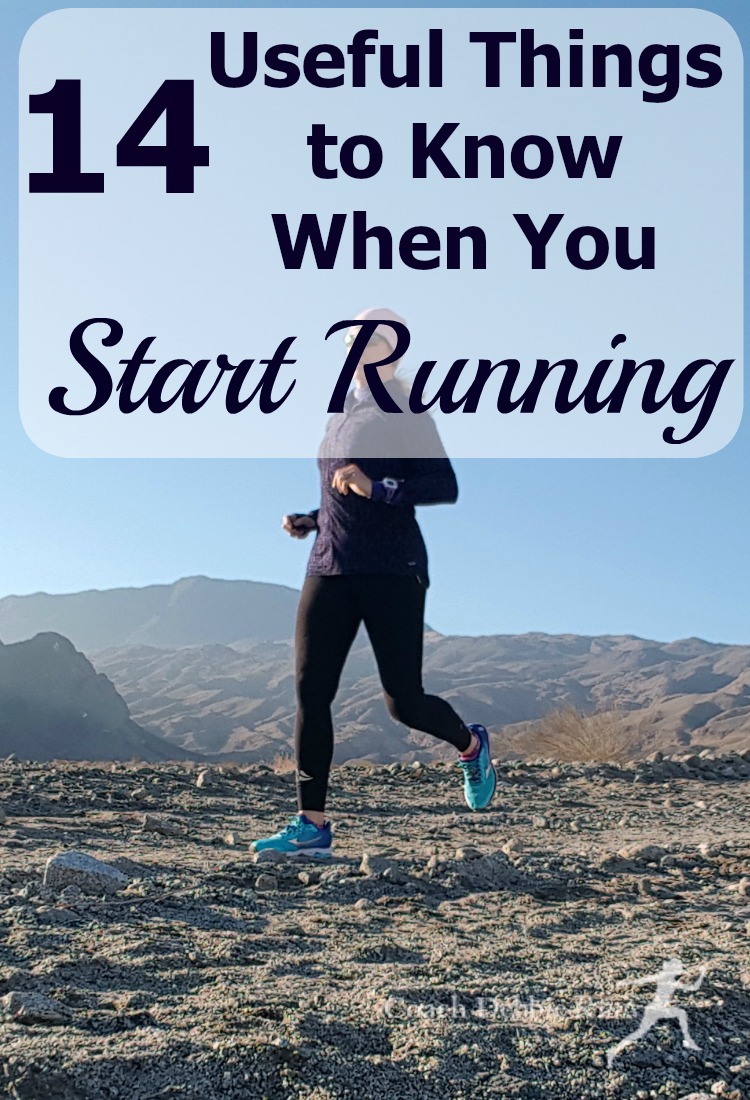 14 Useful Things to Know When You Start Running
Asked and Answered: Your Top 10 Running Questions
10 Tips for Starting a Running Program
The Top 16 Running Tips for Beginners