Ever since I won my Blendtec last December I've been threatening promising to make cashew cheese.  Actually, ever since I attended a raw food class three years ago I wanted to attempt to create some of the creamy and delicious cheeses and sauces that we made in class with cashews (and almonds, walnuts, and pecans!). My old excuse was my crummy blender, but once I got the Blendtec I knew it was time. It just took me another 10 months.
Finally, about two weeks ago, I bought a large bag of raw cashews. I have no idea what I did with my notes from class, but I remembered that, in addition to the cashews, the important ingredients were lemon juice, salt, and pepper. You can't go too far wrong with those simple ingredients.
Cashew Cheese: Vegan, Raw, Gluten-free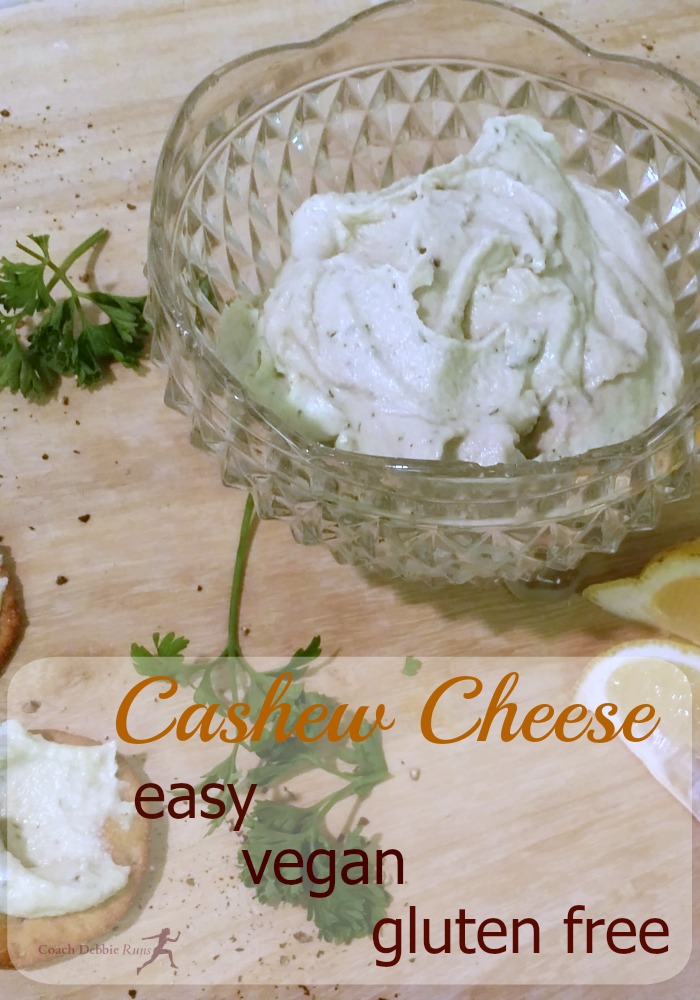 Making Cashew Cheese: It's Easy! Vegan Recipe
Ingredients
1 cup raw cashews
2 tablespoons lemon juice
1 tablespoon parsley
1 clove garlic
½ teaspoon salt
pepper to taste
¼ cup water
Instructions
Soak the cashews for at least one hour. Then rinse and drain them.
Place the cashews, lemon juice, parsley, garlic, salt and pepper in a blender or food processor.
Pulse to chop the ingredients (about 30 seconds).
Add the water and blend until smooth
Refrigerate until chilled
That's it! And if you're really in a hurry (and you have a good blender) you can even skip the soaking part.
I know you're saying to yourself, "why haven't I tried this yet?" Right?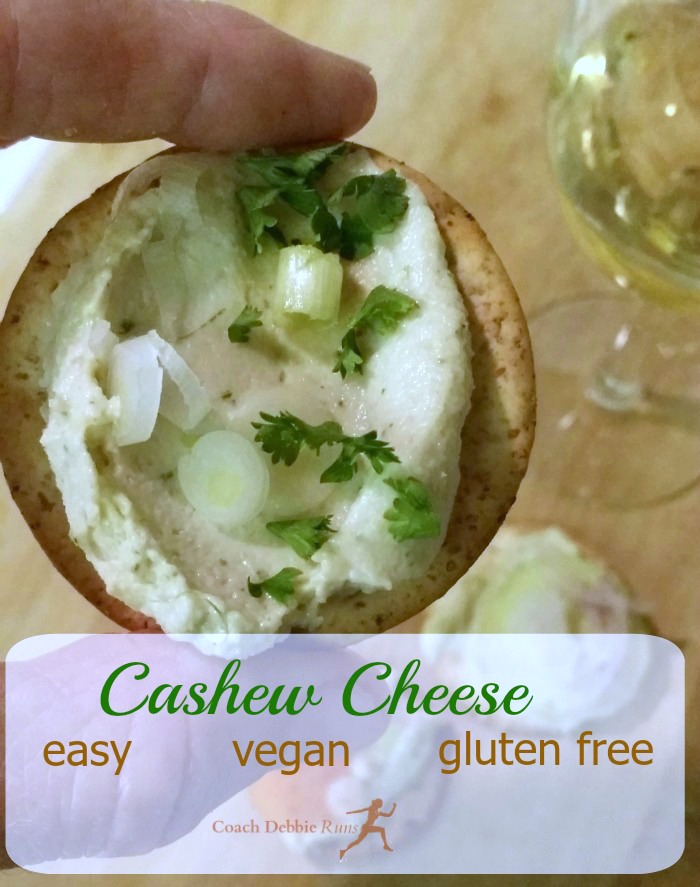 This stuff is seriously addictive. I've been licking it off my fingers serving it with crackers, but it can be used on pizza, as a creamy pasta sauce, or as a sandwich spread. You can vary the texture and thickness by adding more or less water, and/or soaking the cashews longer (up to 24 hours), which makes for an even creamier version.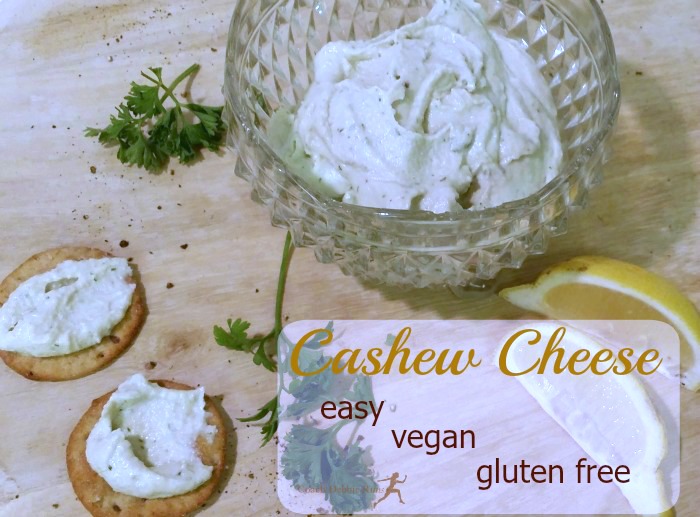 You can also get creative with herbs or other flavorings. The second time I made cashew cheese, I used basil instead of parsley. Some of the other add-ins I think would be delicious are sun dried tomatoes, dill, cucumber, scallions, and nutritional yeast. Though not all at the same time!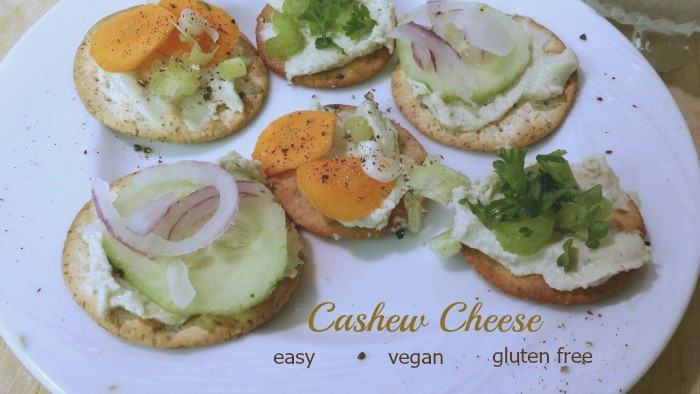 In the meantime, I just used some of the above to top off my cashew cheese and crackers!
I can't wait to experiment with other nut cheeses too. I have to remind myself that, even though cashew cheese is delicious, made with whole-food ingredients, and full of healthy nutrients, cashews are still a high fat and calorie food, so a little goes a long ways. Why do you think I'm making small batches?
Have you ever made or tried nut cheeses? If so, feel free to leave a link in the comments. I'm anxious to try more.
---
My weekly linkups! Please stop by and check out all of the great recipes, workouts, and information that all these awesome bloggers share every week!
Sunday Blog Hop with Jenn
Meatless Monday with Tina and Deborah
Meatless Monday with Annmarie 
Inspire Me Monday with Janice
Anything Goes with Marilyn
Bonnie, the Pin Junkie
Tip Tuesday with Debbie in Shape
Wild Workout Wednesday with Annmarie, Michelle, Sarah, and Angelena Marie
Wednesday Wisdom with Nanna's Wisdom
The Blog Booster Party with Kathleen
Friday Fitness with Jill