Here's a fun TRX circuit workout to try! The exercises are beginning to intermediate level, but it is still very challenging.
The TRX is a great functional workout tool and is great for all levels. It's portable, so you can do your workout almost anywhere. It is effective because it allows you to maximize body weight exercises, improve balance, stability, and flexibility. It is also fun and adds great variety to your regular workout. In this TRX circuit workout, every exercise becomes a core exercise.
Here is a great resource for instructions for most of the exercises.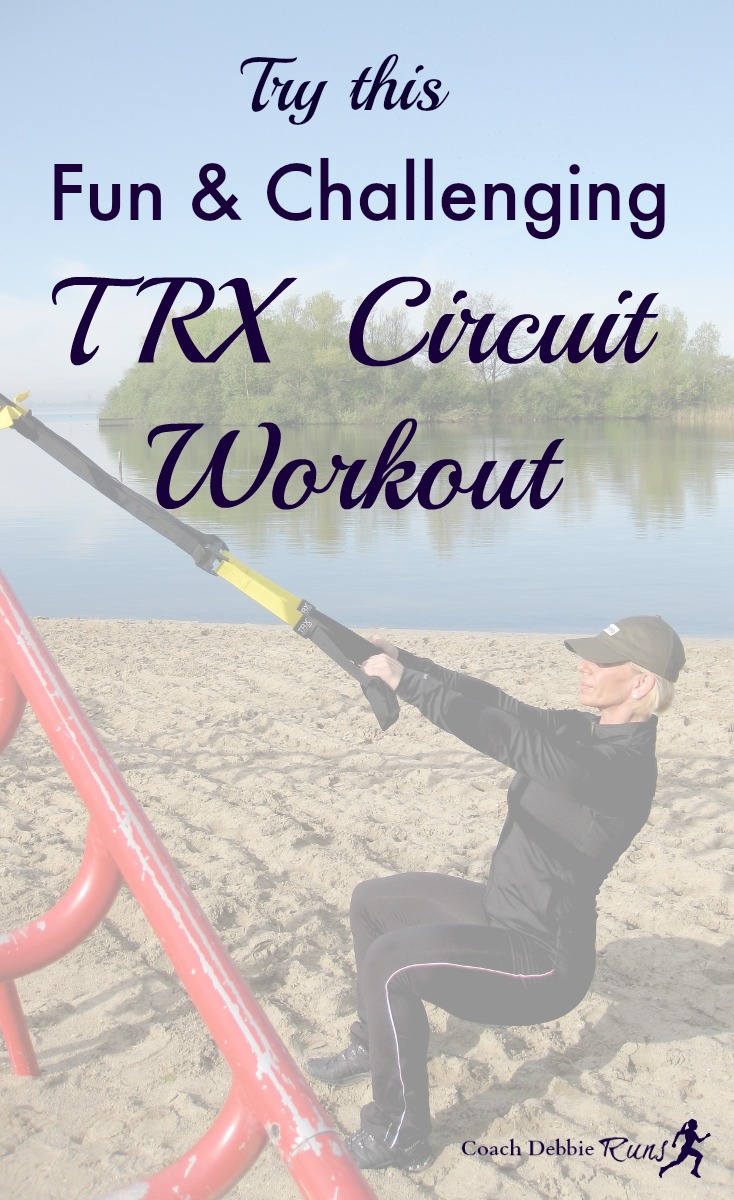 Fun and Challenging TRX Circuit Workout
Warm up for about 10 minutes before starting the workout. Perform each exercise for 45 seconds, then move on quickly to the next one in the round. For exercises like lunges, do 45 seconds on each side.
When you've finished all the exercises in a round, repeat them before moving on to the next round (if you are time-challenged once through each round will still be a great workout!). Take a minute break between rounds.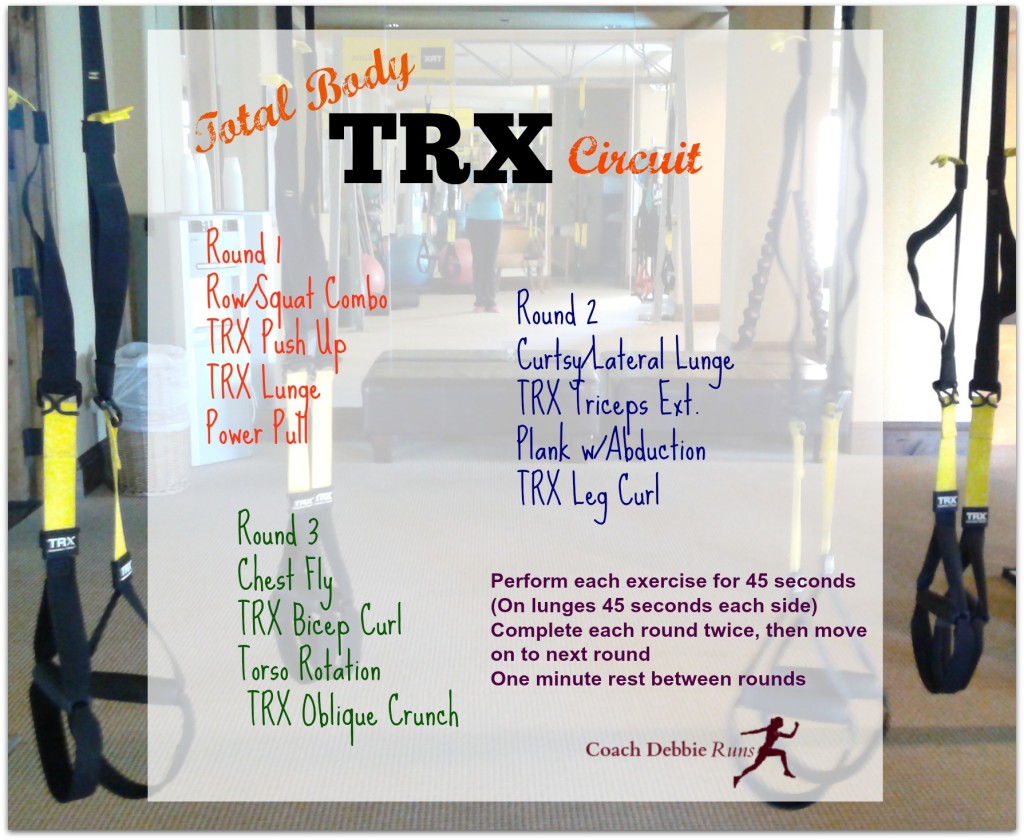 Be sure to use good form for each exercise and keep your core engaged throughout. And remember, I'm a personal trainer, but I'm not your personal trainer. Always adapt workouts to suit your body and fitness level. Always consult your doctor before beginning a new exercise program.
Many gyms have a TRX station available to members. If yours doesn't, or if you prefer home workouts (or workouts at the park, because this TRX circuit workout is portable!), the TRX Training Kit is available starting at just $99. (<– Affiliate link)
Have you done a TRX workout? What did you think?
---
Weekly Linkups
My weekly linkups! Please stop by and check out all of the great recipes, workouts, and information that all these awesome bloggers share every week!
Meatless Monday with Sarah and Deborah
Meatless Monday with Annmarie  and Dixya
Inspire Me Monday with Janice
Wild Workout Wednesday with Annmarie, Michelle, Jen, and Nicole
The Plant-Based Potluck Party with Deborah
The Running Coaches' Corner with Rachel, Suz, Lora Marie, and Me!
Giveaway Roundup and Try Out Thursdays with Smitha
The Blogger's Pit Stop with Kathleen, Janice, Julie, and Menaka
Friday 5 2.0 with Rachel and Lacey and Meranda
Sunday Fitness and Food with Angela and Ilka