Knowledge is power, right? The more we know about a topic, our job, our competitors, the more we have an advantage. But many of us are flying blind when it comes to our own bodies. How many people know their body metrics? Do you? Do you know your base metabolism rate, your body composition, your resting heart rate? As a runner, do you know your lactate threshold, your VO2Max, your maximum heart rate?
Do you think you could train better if you knew these body metrics?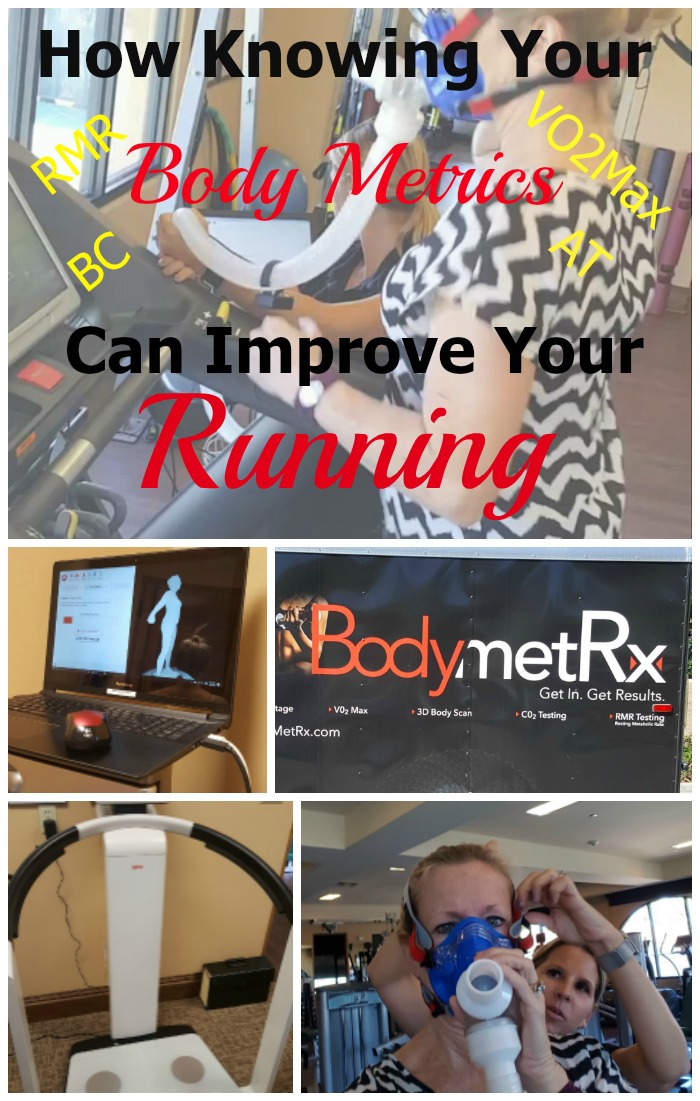 If you follow me on Instagram, you may have seen this video last week:
That's right, I had the opportunity to have my VO2Max tested, along with my body composition, base metabolism, and quite a few other body metrics. It is all part of a new program that we will be offering at work. BodyMetRx will be offering all of these services to our members and the trainers got to try it out first.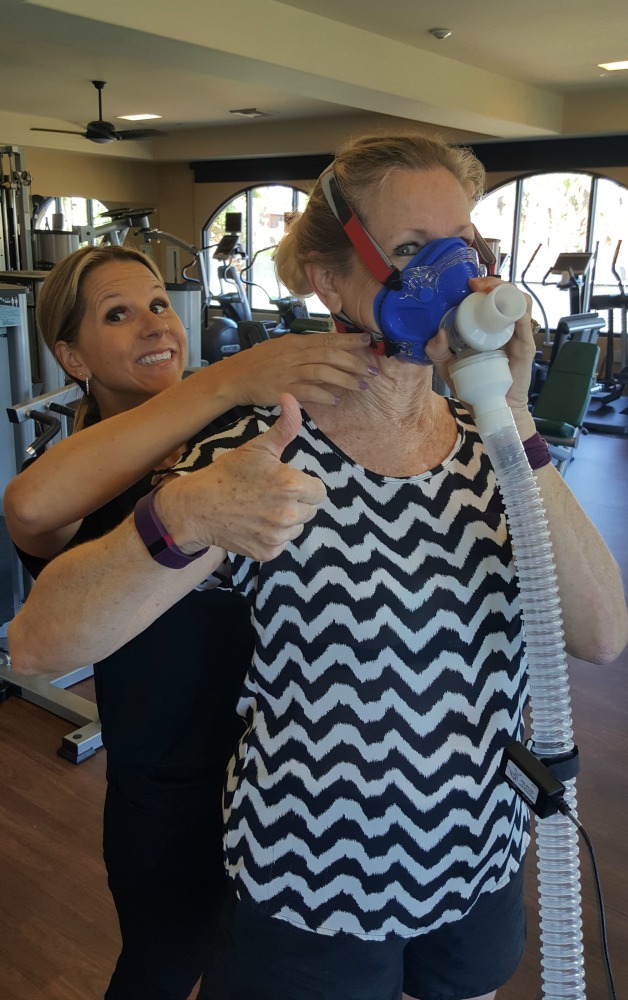 First a shout out to Marly and her staff for allowing me to take pictures (and taking photos of me) throughout the experience. Marly is the founder of BodyMetRx, and is working hard to educate her clients about their own bodies. Whatever your goals, knowledge is power, and finding your starting point will help you know where you're going (and when you get there).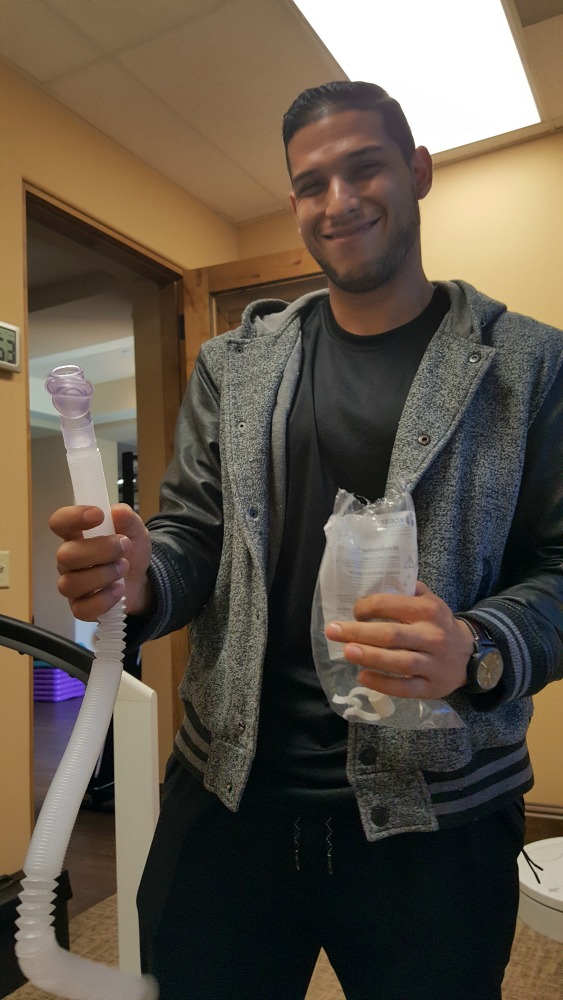 Here are the tests I had done:
Seca mBCA (medical Body Composition Analyzer): This is the only body composition analyzer designed for medical use and is the gold standard for fat mass estimation. It determines your certified body weight, fat mass/fat-free mass, skeletal muscle mass, total body water/extracellular water, and visceral fat.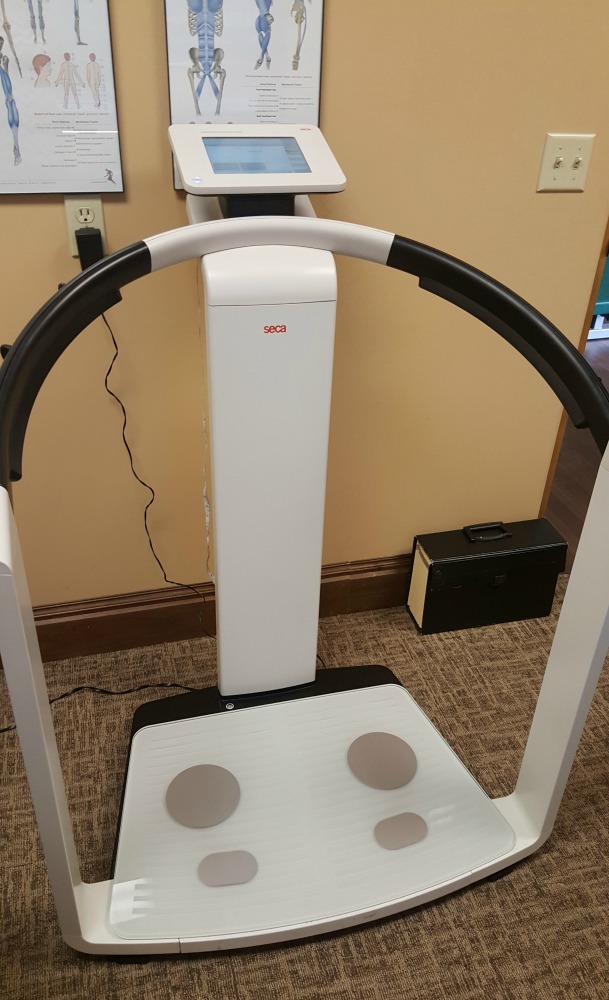 I was a little surprised (and not happily) by my results, but it certainly gives me a starting point for where I want to go.
RMR (Resting Metabolic Rate): This is the amount of calories your body burns at complete rest over the course of 24 hours. This also included CO2 testing which determines the percentage of carbohydrates and fat your body uses. Knowing these body metrics will help to design a nutrition plan that is individualized for each person.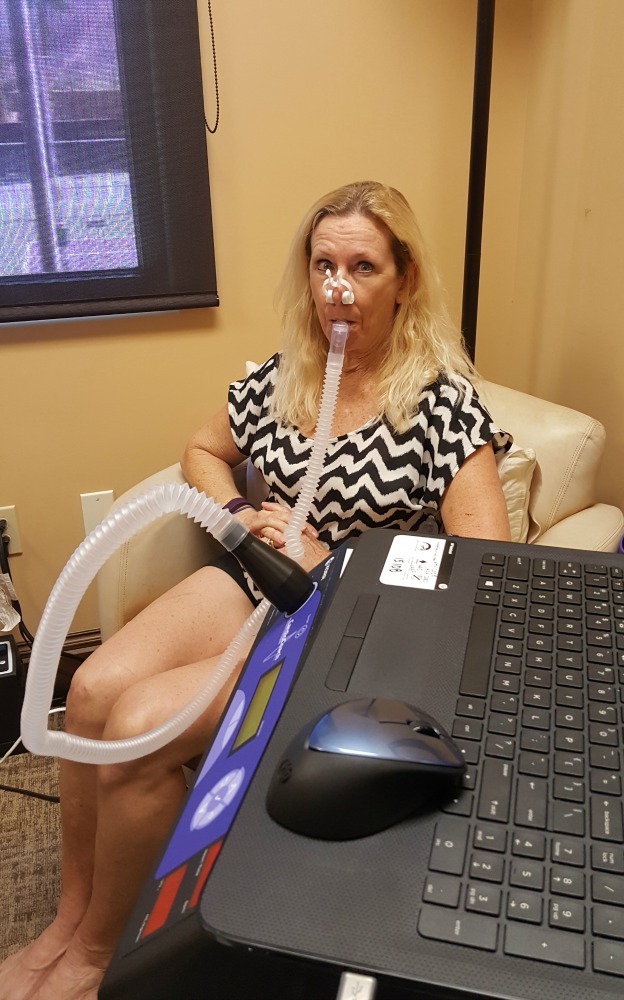 This time I was happily surprised by my numbers. Basically, my body is a calorie burning machine! I also get to eat more healthy fats. Avocados for the win!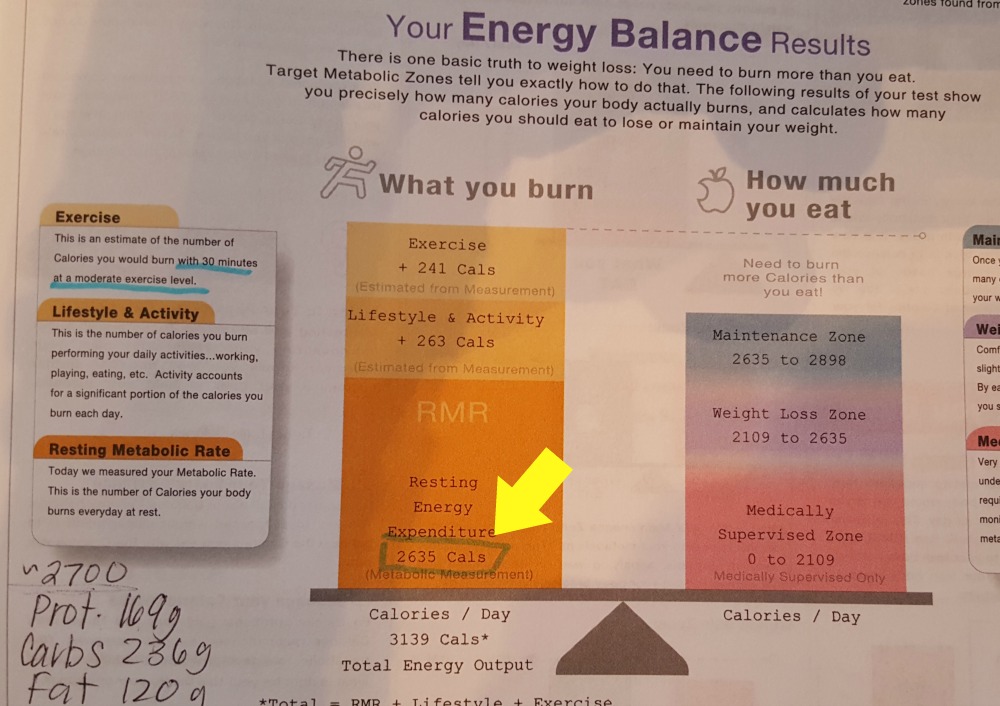 3D Body Scan: Simply standing on a turntable for about 30 seconds while it slowly turns in front of the My Bodee camera reveals precise body measurements. It also can analyze posture and waist to hip ratio. All in 3D!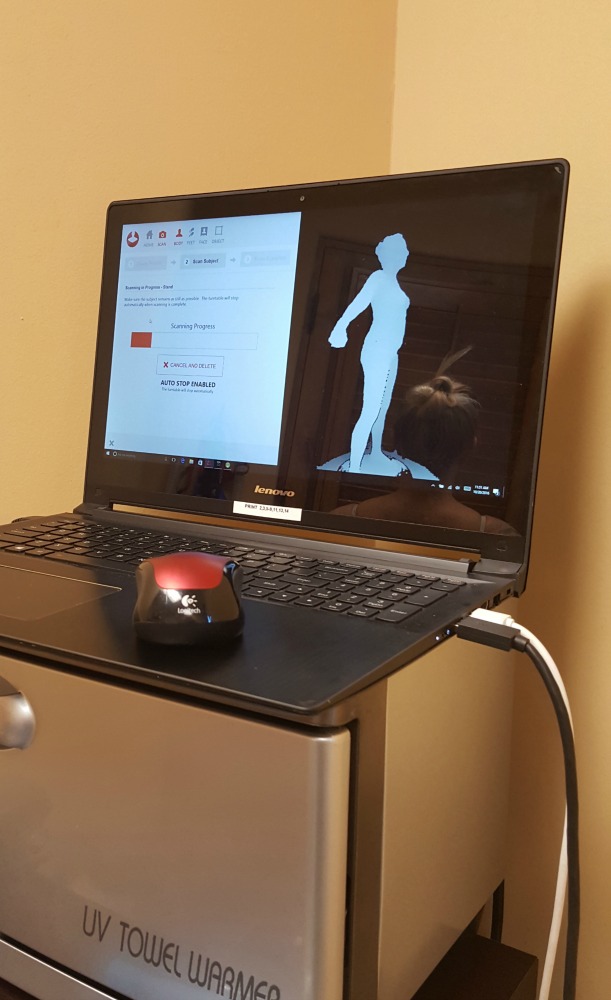 So, my 3D body is a little creepy, but it is still good to know the exact measurements of my entire body.
VO2 Metabolic Testing: Considered the Gold Standard in cardio respiratory fitness testing, VO2 determines the amount of oxygen a person utilizes during exercise. It will determine your Aerobic Threshold (AeT), your Anaerobic Threshold (AT), as well as your VO2Max. It also shows how much fat or carbohydrates your body burns at each level.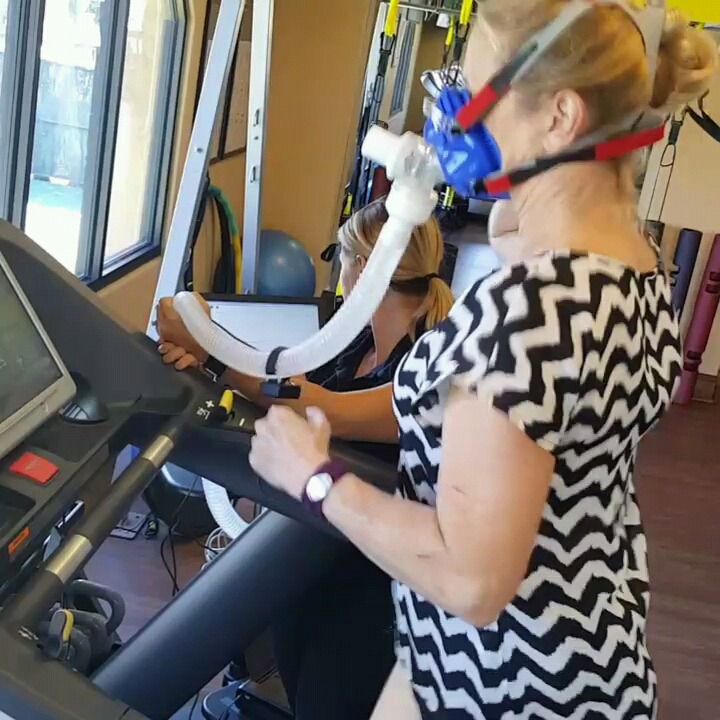 I again was happy to learn that my VO2Max fell into the Excellent range! I also learned that my "best" fat burning range is about 110 bpm, at which point I'm burning about 47% fat, and that at 150 bpm, I am burning 0% calories from fat.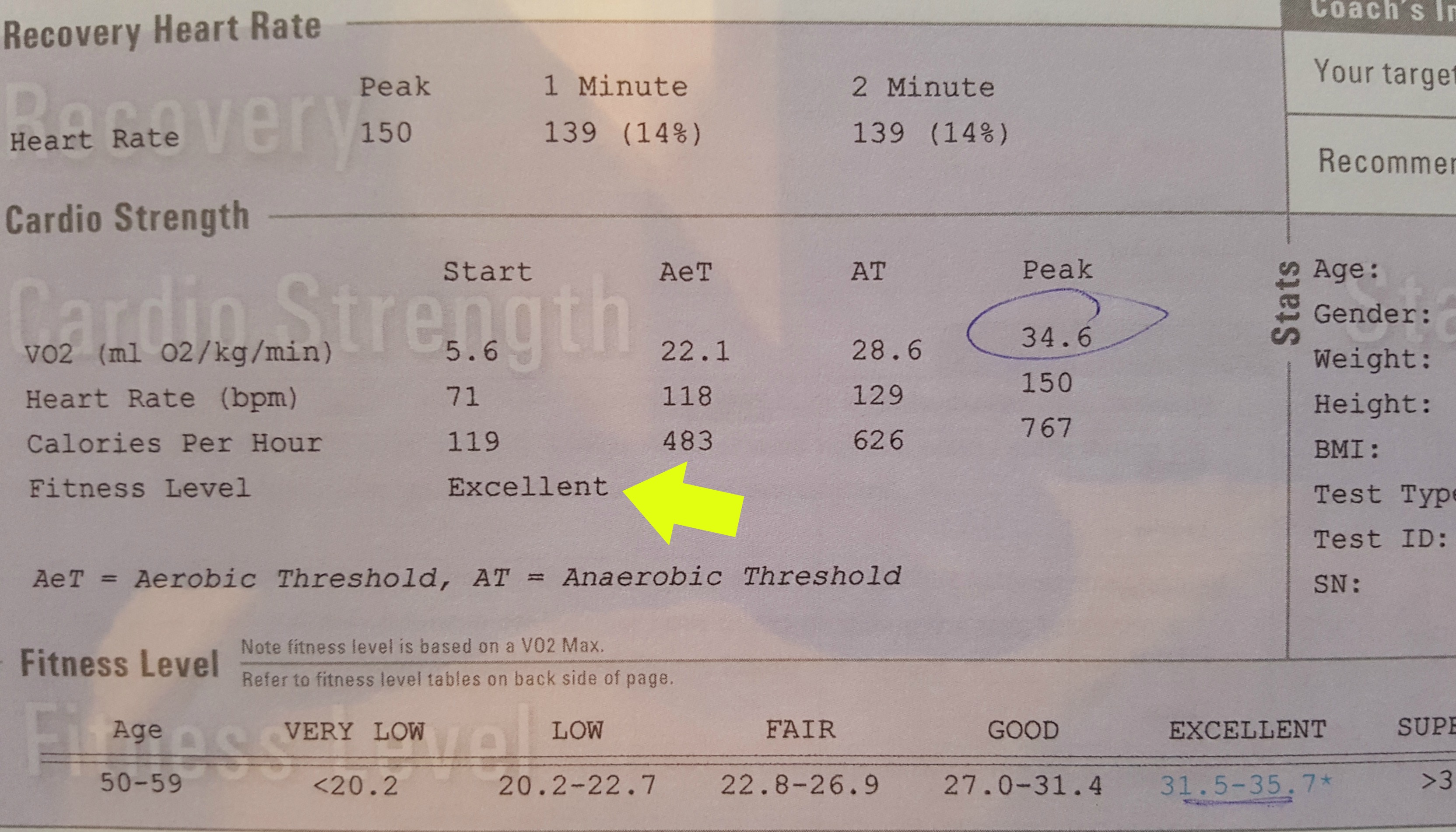 So what does this all mean to a runner? While it still will depend upon your own goals, here are some of the benefits you receive from knowing your body metrics.
How Knowing Your Body Metrics Can Help Your Running
Knowing your Body Metrics will help you train smarter
While most training plans include runs to be done at your AT (anaerobic threshold) or VO2Max, it's really a guessing game unless you know these body metrics.  Many people work at levels that are too high for their specific workout. Knowing what your heart rate should be at these levels will help you hit these targets.
Knowing your Body Metrics will help you fuel correctly
Learning not only how many calories that you need, but also the exact amount of carbohydrates, fats, and protein, will help you create a nutrition plan that will fuel your body for your athletic efforts. It will also ensure that you take in enough calories, which is important during hard training.
Knowing your Body Metrics will help you track your progress
Whatever your goal, whether to lose body fat or weight, improve your speed, gain muscle, you need to know where you started to track your progress. You will be able to see your fitness level improve. Numbers on a scale mean very little, knowing your body composition will show fat loss vs. muscle gain.
Knowing your Body Metrics will help with motivation
I am speaking from experience here. I am very motivated to work toward losing body fat and adding some muscle. I'm excited to make some small changes in my macros to see the effect. I would love to see if I can improve my VO2Max (I'm aiming for Superior!).
Have you ever had your body metrics tested? Have you had a VO2Max test?
Now it's Time for the Running Coaches' Corner!
Loading InLinkz ...
---
Weekly Linkups
My weekly linkups! Please stop by and check out all of the great recipes, workouts, and information that all these awesome bloggers share every week!
Meatless Monday with Sarah and Deborah
Meatless Monday with Annmarie  and Rachel
Inspire Me Monday with Janice
Anything Goes with Marilyn
Wild Workout Wednesday with Annmarie, Michelle, Jen, and Nicole
The Plant Based Potluck Party with Deborah
The Running Coaches' Corner with Rachel, Suz, Lora Marie, and Me!
Giveaway Roundup and Try Out Thursdays with Smitha
The Blogger's Pit Stop with Kathleen, Janice, Julie and Me!
Living a Life of Fitness, Health and Happiness with Jill
Friday Favorites with Heather