This post was sponsored by Manitoba Harvest and Fit Approach. All opinions (and the smoothie recipe) are my own. This post contains affiliate links. If you purchase using one of my links, you will save 15% when you use the code and I will make a little bit of money. Thanks in advance.
I drink a smoothie almost every day. I love to make one after a run, I'll have one mid-morning to keep me going until lunch, and I bring one with me on those early days at work and sip it through the morning. I enjoy getting creative, sure, but frequently I use the "kitchen sink" model for smoothie creation: I use whatever I have on hand.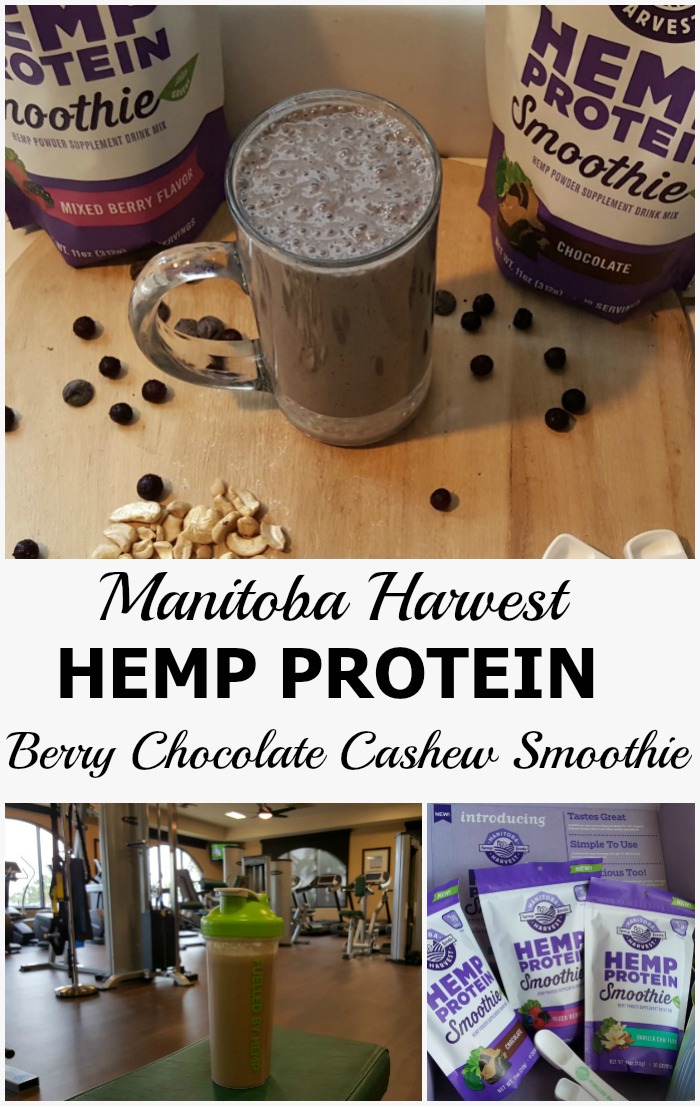 I also like to throw some greens into the mix. I always have some kale, spinach, or other greenery in the fridge. I love that I can pack some healthy vitamins and minerals into my smoothie.
Sometimes, especially on those early mornings before work (several days a week I work at 5:30!), it can be a challenge to find the time to get a healthy smoothie made before I have to leave the house. I'll either have to choose to keep it very simple or skip it all together.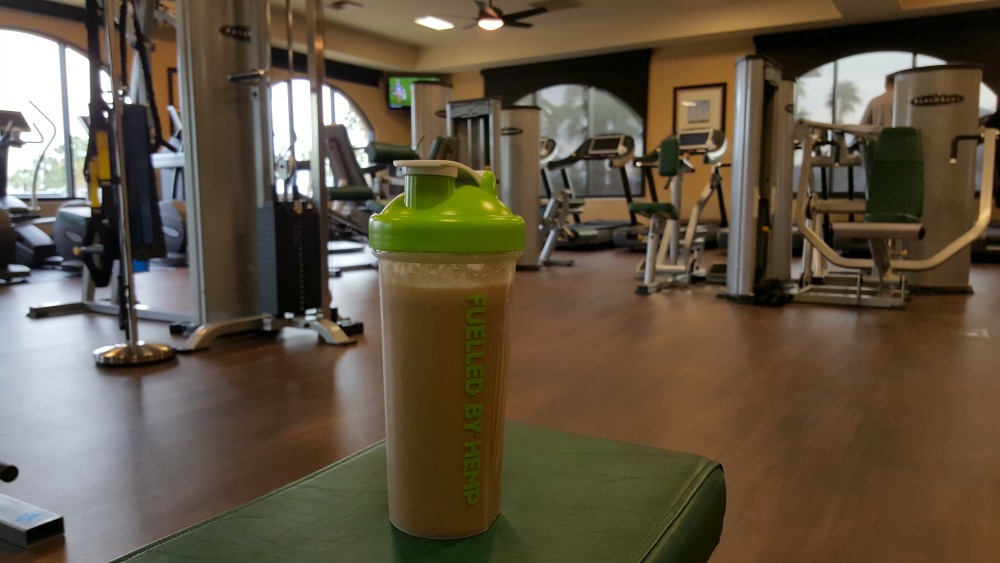 Manitoba Harvest Hemp Protein Smoothie
When I heard that Manitoba Harvest was launching their Hemp Protein Smoothie, I was pretty excited. Not only does it contain all the plant-based hemp protein of the original Hemp Pro 70, which includes 15 grams of protein per serving, it also has the green goodness of organic kale, spinach and broccoli! Yes, you read that right, the Hemp Protein Smoothie contains your greens too! It is also lightly sweetened with coconut sugar.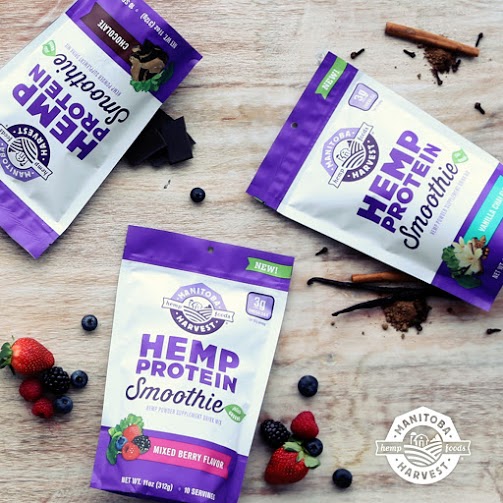 And while I still love to "throw in the kitchen sink," when I'm short on time I can simply mix up Hemp Protein Smoothie with 12 ounces of non-dairy milk and dash out the door. It comes in three flavors: Chocolate, Mixed Berry, and Vanilla Chai, so there is something for everybody to love.
You can win a case of your favorite flavor of Hemp Protein Smoothie! Simply share your favorite flavor on social media, tag @manitobaharvest, and use the hashtag #hemproteinsmoothie! That easy! The winning tagged photo will be announced by April 15, 2016.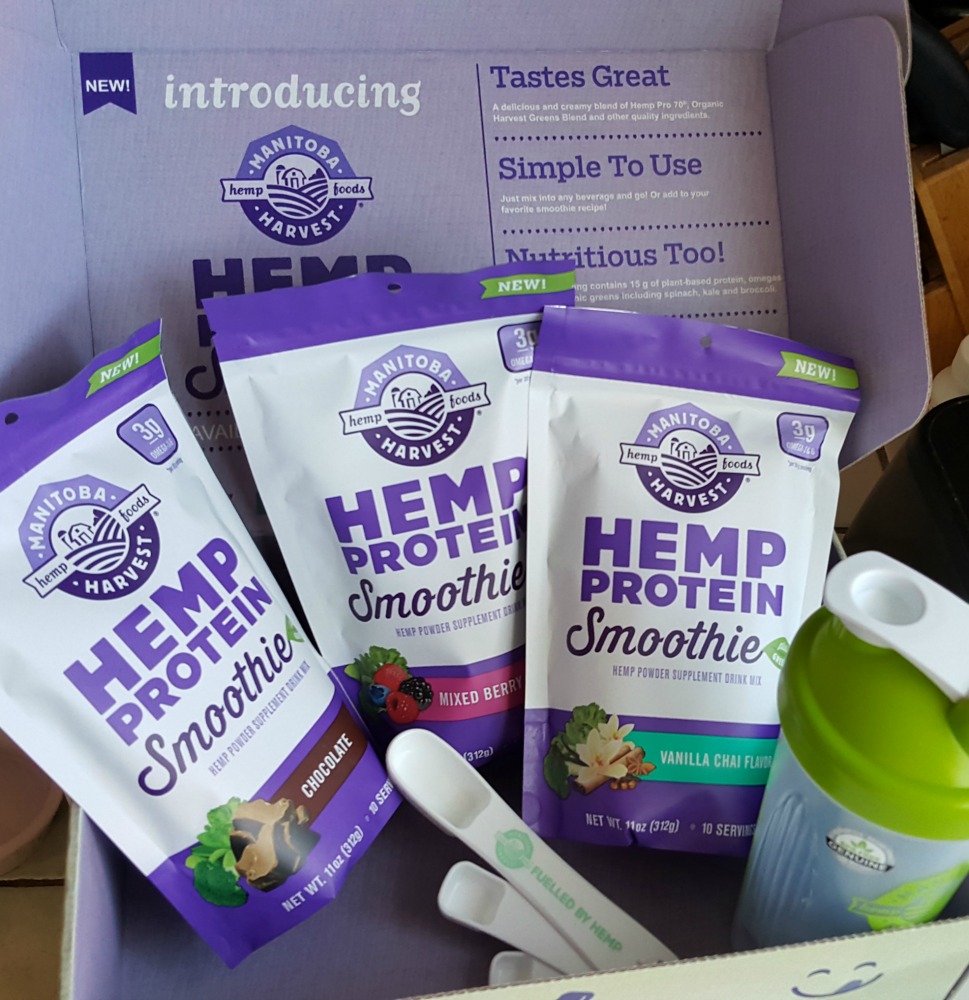 Even if you're not lucky enough to win, you can still save on your own Hemp Protein Smoothie. Use the code hempsmoothielaunch16 to save 15% on your purchase at ManitobaHarvest.com. The code is good until April 30, 2016.
Berry Chocolate Cashew Smoothie
And now for the recipe! This is honestly one of my favorite smoothies ever, so I hope you will enjoy it too. It not only contains the hemp protein and greens from the Hemp Protein Smoothie, I also added blueberries, the king of the antioxidants which studies have shown can also ward off heart disease.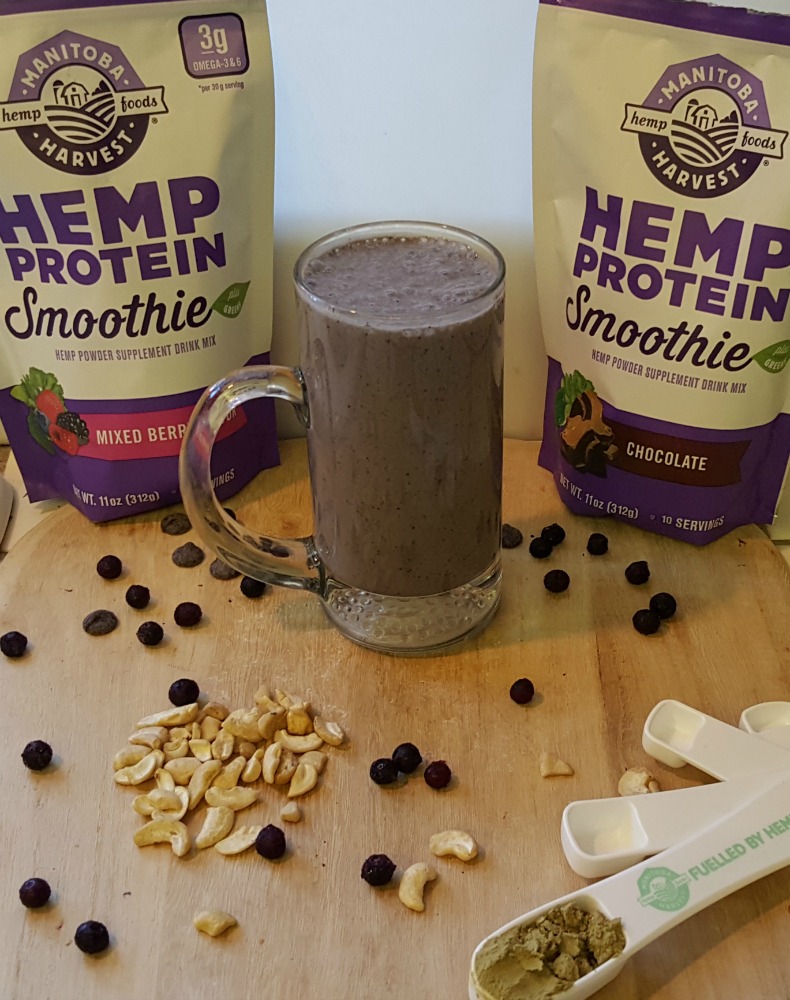 Cashews, which also have heart-protective nutrients, give this smoothie some healthy, monounsaturated fats and magnesium to strengthen your bones. Not to mention that they add a delicious, nutty flavor!
I used a combination of Mixed Berry and Chocolate Protein Smoothie, but you can use one of any flavor. If you use the Vanilla Chai or Mixed Berry, add a tablespoon of unsweetened cocoa powder to your smoothie.
Berry Chocolate Cashew Smoothie with Manitoba Harvest Hemp Protein
Ingredients
1 Banana
8 ounces cashew milk (or your favorite non-dairy milk)
2 tablespoons Chocolate Hemp Protein Smoothie
1 tablespoon Mixed Berry Hemp Protein Smoothie
¼ cup raw cashews
½ cup fresh or frozen blueberries
½ cup ice
Instructions
Combine the ingredients in a high speed blender and blend until smooth.
What is your favorite smoothie combination?
---
My weekly linkups! Please stop by and check out all of the great recipes, workouts, and information that all these awesome bloggers share every week!
Sunday Blog Hop with Jenn
Meatless Monday with Sarah and Deborah
Meatless Monday with Annmarie 
Inspire Me Monday with Janice
Anything Goes with Marilyn
Bonnie, the Pin Junkie
Tip Tuesday with Debbie in Shape
Wild Workout Wednesday with Annmarie, Michelle, Sarah, and Angelena Marie
Wednesday Wisdom with Nanna's Wisdom
The Running Coaches' Corner with Rachel, Suz, Lora Marie, and Me!
The Blogger's Pit Stop with Kathleen
Let's Get Real with Karen.
Friday Fitness with Jill
Fitness Friday with Miranda