It's been years a while since I've written an update post, so, since I don't have a recipe I thought I'd share a bit of what's going on in my life lately. I'll try to keep it brief, but since each thing isn't really worth a blog post of its own, I'm cramming ALL THE NEWS into one!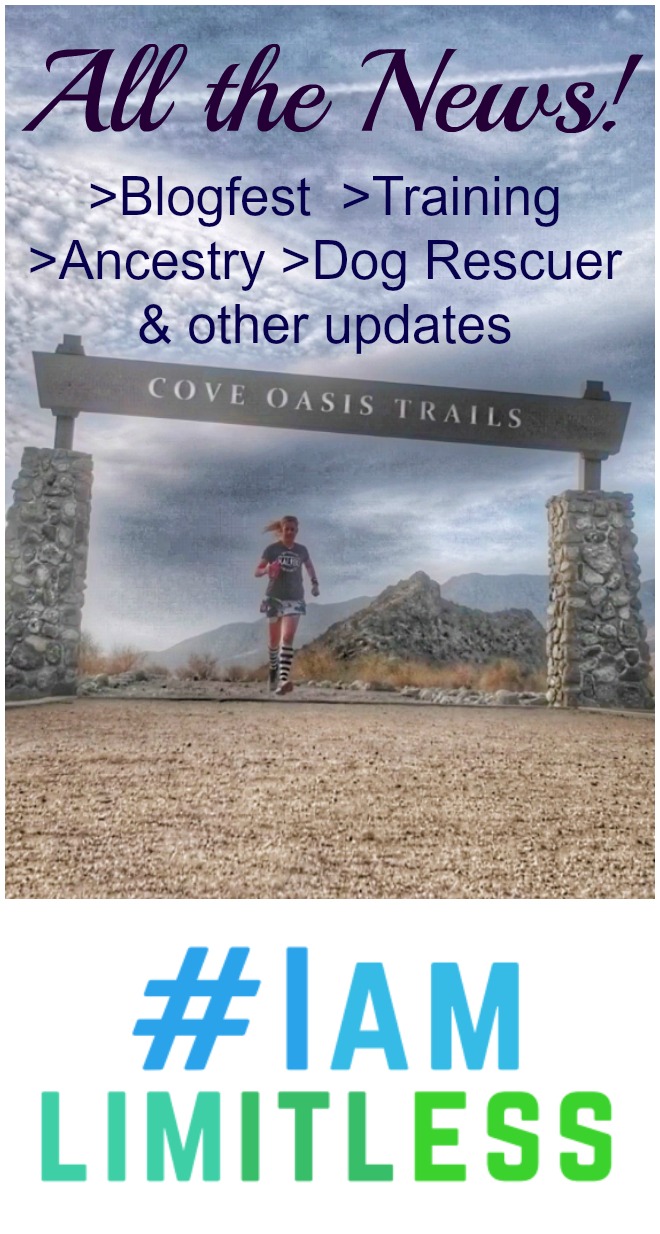 All the News: Good News First!
Blogfest
I just got the word a couple days ago! I'm going to Blogfest for the fifth year in a row! Actually, the sixth year, since I was there before it started, one of the IDEA Inspired Advisors, at the IDEA Convention in 2013 as plans were just being discussed.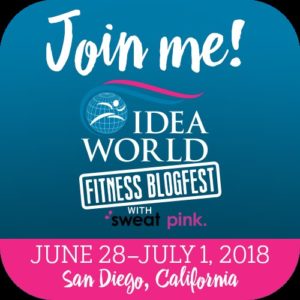 Blogfest has come a long way since then and I can't wait to see what I will learn and who I will meet this year! Blogfest, in case you don't know, is a health and fitness bloggers conference that takes place during the IDEA World Fitness Convention. In addition to great blogging information, there are fabulous workouts, inspirational speakers, and the opportunity to attend the last two days of the convention. This year we will be in San Diego (yay!). Blogfest is free, but you have to apply and be selected as a participant. You can apply here (and I hope to see you!).
#IAMLIMITLESS
I'm working with Fit Approach and Gixo to kick aside those resolutions that don't stick. Instead, let's empower and uplift each other, realize that we don't have limits, and tell the world, "I am limitless!"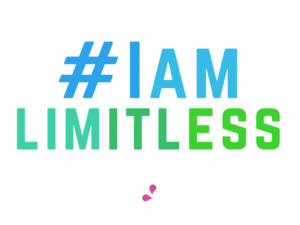 I will have details about this campaign on Friday, plus I'll be giving away four one-month passes for the Gixo App (one per week through February 2), but I wanted to let you know today because the Instagram Challenge starts on Wednesday! Every Wednesday and Friday, we will be sharing messages of empowerment and inspiration, and we invite you to join us. Post your photos, use the hashtags #IAMLIMITLESS and #SweatPink, and tag @fitapproach and @gixofit (and me too, @coachdebbieruns!).
I'll have all the details on Friday, but for now, start planning your Wednesday post! And if you'd like to try the Gixo App, you can click here to try it out!
Winner, Winner!
I won this very cool prize from Sarah, @RunFarGirl, on Instagram! (Scroll to the second photo) I'm still waiting on the shoes and top, but who doesn't love winning things?
Learning my Ancestry!
I think most of you know that I'm adopted, but you might not know that Alan is too. For Christmas, I got each of us an Ancestry.com test and the results just came back a couple weeks ago. While neither of us got any astonishing revelations like finding our biological parents or siblings (like my sister did!), we did find some probable first cousins. I haven't contacted anybody yet, but I plan to.
I also found out that I am 56% British, 21% Irish, plus other random European nationalities. No surprise there. I do have less than 1% North African and American Indian, just to mix it up a bit.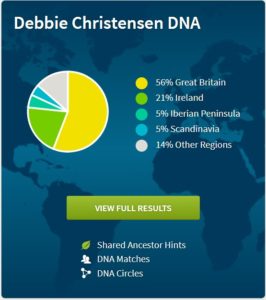 More interesting was that Alan, who has a much darker complexion than I do, brown eyes and brown hair, is 87% Irish! At least we're not related!
Palm Desert Half Marathon Training
I haven't posted much about my half marathon training here (follow me on Instagram for my running updates!), but I'm training for the Palm Desert Half Marathon on February 11. I'm very happy that so far this has been the best training I've done in a while. Meaning for one thing that I haven't fallen on my knee! (Wood knocked on.)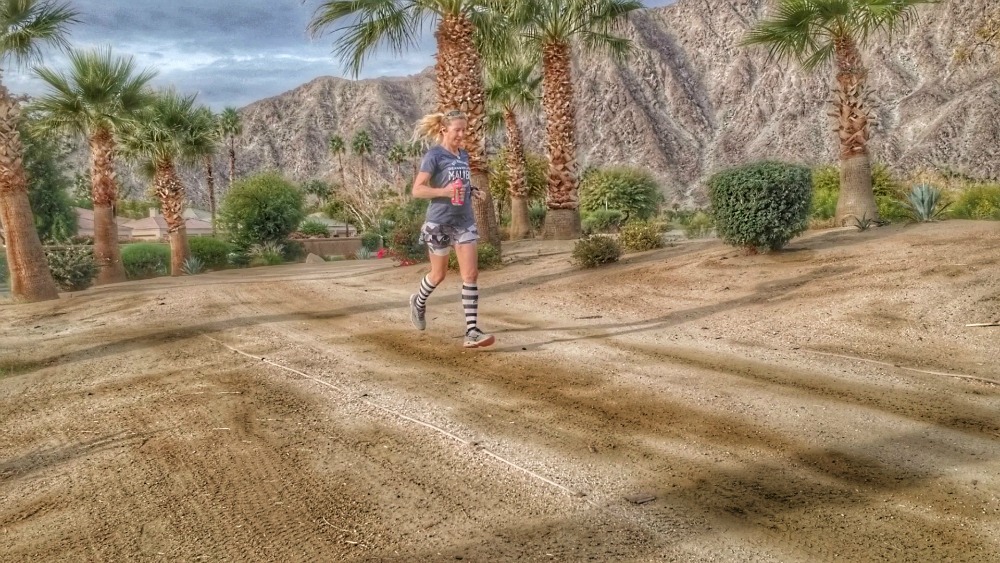 This week I ran just short of 30 miles, including an 11-mile long run, which was challenging, but I got it done. I also did a four-mile tempo run with Alan on Tuesday. It was fun because he decided to do it too, so we pushed each other. On Thursday I was supposed to do an interval workout, but instead, I headed to the hills and did some hill intervals and repeats.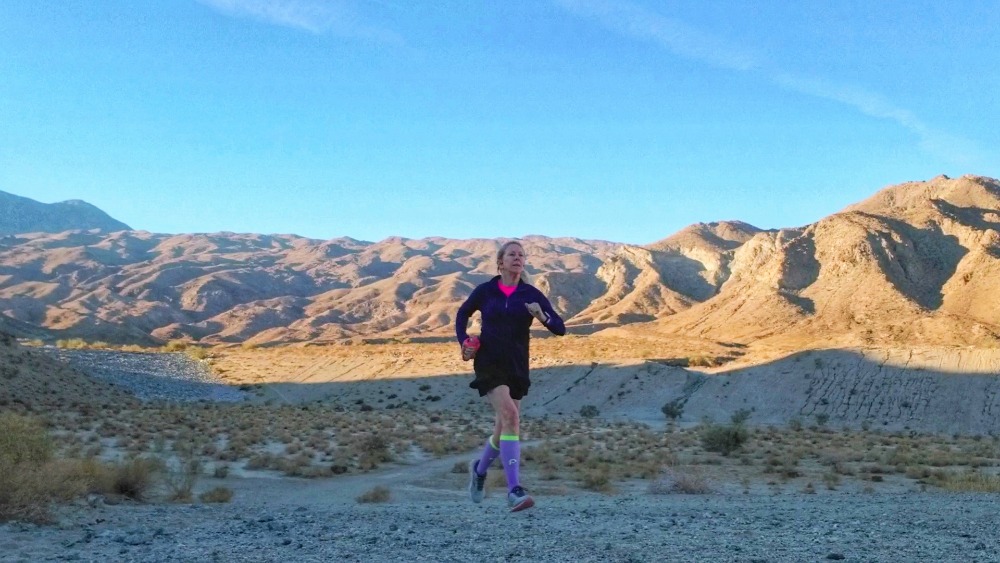 Sunday, Alan and I took to the trails for a five-mile recovery run. The day after a long run is always a challenge, but it went well. Alan had ridden his bike 50 miles the day before, so it was a bit challenging for him too.
All the News: The Not-so-Good News
It's real life, not everything is perfect.
My Shoulder Report
If you remember, way back in November I fell and landed on my shoulder. I've tried all the things (ice, rest, NSAIDS, stretch, massage, acupressure, fascial stretch therapy, just damn time!) but I haven't seen much progress. I still have a hard time raising my arm laterally beyond shoulder height. My shoulder doesn't actually hurt, but it aches and keeps me up at night. Just when I feel like I'm starting to heal, I have a setback.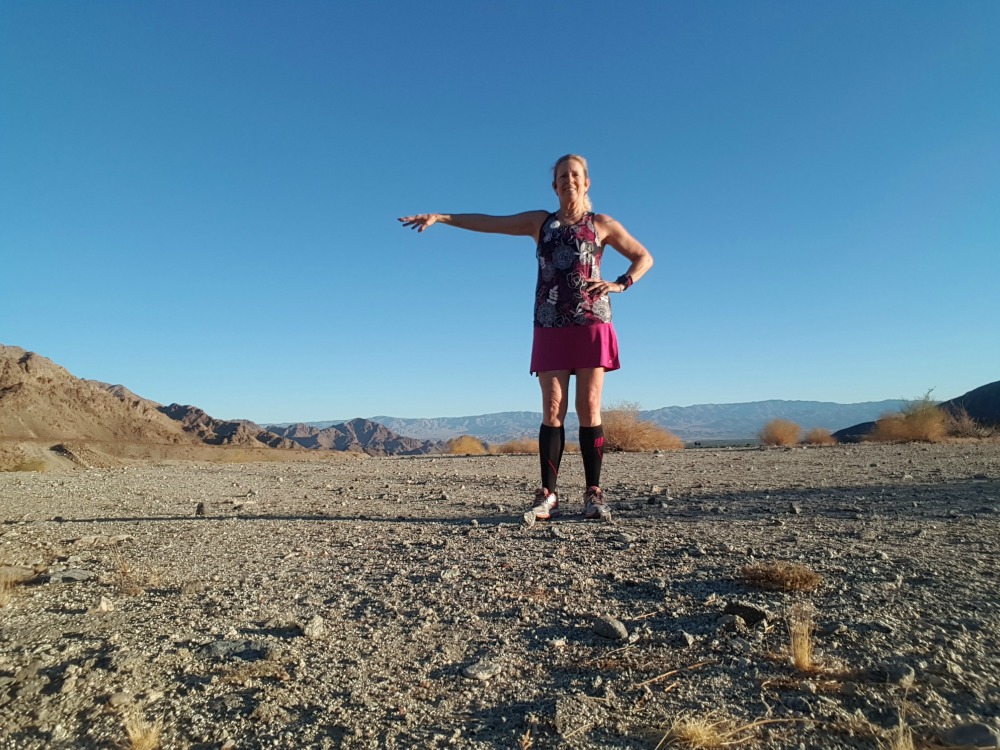 The photo above was from mid-November but there hasn't been all that much change. My insurance sucks, but I might have to finally bite the bullet and go to the doctor.
My Starbucks Card was Hacked!
I'll bet you didn't know this could happen, but on December 18 I checked my email and noted that I'd received about eight emails from Starbucks regarding my reloading my card via the Starbucks app. I had not done this, so I quickly opened the app and saw that I had about $230 on my card! Virtually as I watched, the money was drained away and loaded onto another card.
I quickly called Starbucks and told them what was happening. They were able to take the money back from the fraudulent card holder and would credit it back to my bank account. This process would take 7-10 (business) days, though. In the meantime, they would send me a new gold card and I should change my password. I also disconnected the app from any payment methods.
I also called my bank and reported the incident. They immediately stopped my debit card and would send me a new one. So there I was, one week before Christmas, with no debit card and with $300 stolen from my bank account!
Obviously, I made it through Christmas, but here's the deal. I still don't have my $300 back! The holidays slow everything up, but even with that, it has been about 15 business days. I called last week and they said it should be in my account by (last) Thursday. Um, no.
Dog Rescuer Story
Usually, Dog Rescuer stories have pretty good endings. Either we find the dog a new home, or they end up as part of our pack. This one was a little weird and unsettling. Since I've lost all hope of a short post anyway, here is the story.
On New Year's Day, I had to run down to a local store to pick up a bottle of wine (didn't have to, but you know what I mean). As I was driving home, I saw a car that was stopped in our roundabout with a dog that looked like it was trying to get in. I quickly pulled over and got out to see if I could help.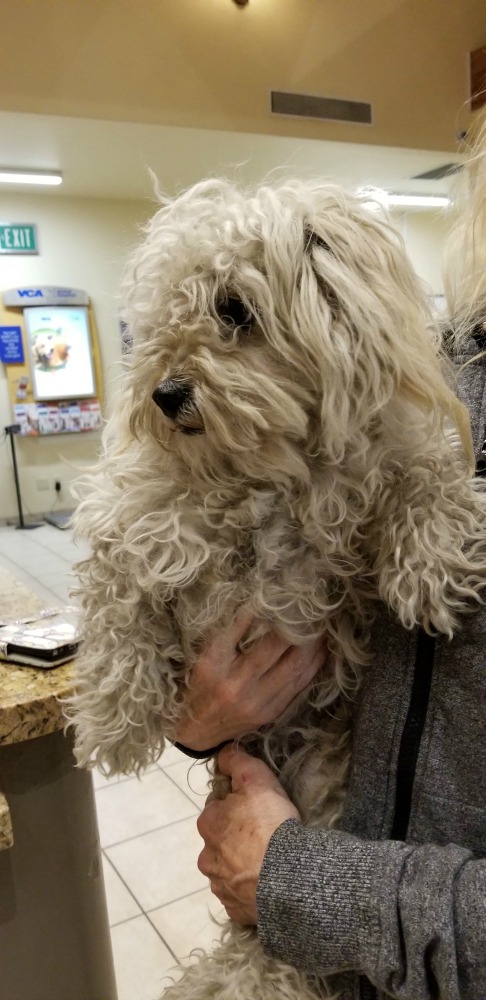 I saw the dog across the street, and a man approached (the one that was in the car). Together we caught the dog (she was pretty easy). He said he couldn't take her because he had his own dog in his car. I said I couldn't take her because I already had too many at home. He said that if I took the dog to the VCA Animal Hospital, his wife Rebecca was a vet there and would take care of the dog. Fine. Not the closest (or my favorite) animal hospital, but I wanted someone to take over.
I called Alan and he said he'd come with me, so I drove home picked him up and drove the six or so miles to the VCA hospital. It was about 6:15 pm on New Year's Day, but this is the emergency animal hospital and they're open 24 hours. We went in, asked for Rebecca and sat down to wait. He did scan the dog for a chip, but no luck.
The place was busy. While we waited, Alan posted a picture of the dog on the Neighborhood app. Sadly, she was not in great condition. She was very sweet and not scared at all, but she was overweight and her fur was dirty and matted. She had a collar but no tags, and we had no idea how long she'd been out there.
After a half hour, the receptionist looked at us and said, "oh, I forgot about you!" He called up the doctor again, then told us that she had left for the night! To say we were annoyed is quite an understatement. Alan had a few not-so-nice words for the receptionist who'd forgotten us on the way out.
As we drove home, Alan and I discussed what to do. I don't generally talk about how many dogs we have since we're (way) over the limit, but if you've followed my blog for a while you might have an idea. We simply couldn't bring home another dog. So, while I was driving, Alan, who was already angry with the man (husband of the vet), found their address on the internet. Only a few blocks from our home. So, we drove by and dropped off the dog. Relatively politely.
When we got home, I posted the dog on the local Lost and Found Facebook page. The admin told me I should also post it to Craigslist, so I did.  The dog was very cute and had that look that is similar to many dogs, so a lot of people were interested or wondering if she was theirs. Meanwhile, on the Neighborhood app, someone claimed that the dog was hers. After giving her a lecture about tags and collars, Alan told her about the vet. I was doing something similar with other people on Facebook.
One lady who thought the dog might be hers (her dog has been missing for about two months!), drove to La Quinta to see the dog. It wasn't hers, but she reported that the man (or the vet) had groomed the dog. When Alan tried to track the dog down, he was told she'd been given to animal control (something we never do).
Finally, about two days later, the lady who had contacted Alan through the Neighborhood app got her dog back. She had to drive to the local animal shelter to pick her up, but at least she had her dog, her lecture, and, hopefully, a fresh start to keep the dog in better shape. She was very grateful.
Good deed done. Or so I thought. The next day, I received an email from the man through Craigslist. Here's what he wrote: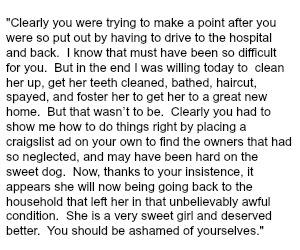 To be honest, since we'd begun the process of looking for the owner before we were left high and dry at the vets, it never entered my mind that "we knew better." My thought was that you find a dog, you look for the owner. Yes, she wasn't in the best shape, but who am I to judge? She was a very sweet dog, so must have been loved. And this man, who makes his claim of cleaning, etc. dropped her off at the animal shelter! Anyway, I did see one comment on the Facebook page, when someone stated that the dog would be better off with a new owner, that simply stated that you can't tell how a dog has been loved.
I will also say that I felt somewhat threatened by this email. I deleted my Facebook post as well as the listing on Craigslist. I resisted the urge to reply.
What would you have done? Find the owner and return the dog? Clean her up and find a new owner? I'm not sure there's a right or wrong answer, but obviously, this man thinks that there is.
Well, if you're still with me, thank you! The dog story was a bit longer than planned.
On a brighter note, will I see you at Blogfest? San Diego in June/July! Perfect place to be!
---
Weekly Linkups
My weekly linkups! Please stop by and check out all of the great recipes, workouts, and information that all these awesome bloggers share every week!
Meatless Monday with Sarah and Deborah
Meatless Monday with Annmarie  and Dixya
Tuesdays on the Run with Marcia, Erika, and Patty
Inspire Me Monday with Janice
Wild Workout Wednesday with Annmarie, Jen, and Nicole
The Plant-Based Potluck Party with Deborah
The Running Coaches' Corner with Rachel, Suz, Lora Marie, and Me!
Friday 5 2.0 with Rachel and Lacey and Meranda