I'm a huge fan of Mexican food, especially burritos. I grew up in Southern California after all, where we like our food spicy and we have been blessed raised with avocados. So when I had the opportunity to create a recipe with Gardein Porkless Bites, my first thought was, "carnitas!"
I also love that I can create a healthy, filling, and delicious meal in about 30 minutes. Coming home after a long day of work, with a couple hours of writing ahead of me, I am grateful that I can have dinner on the table quickly.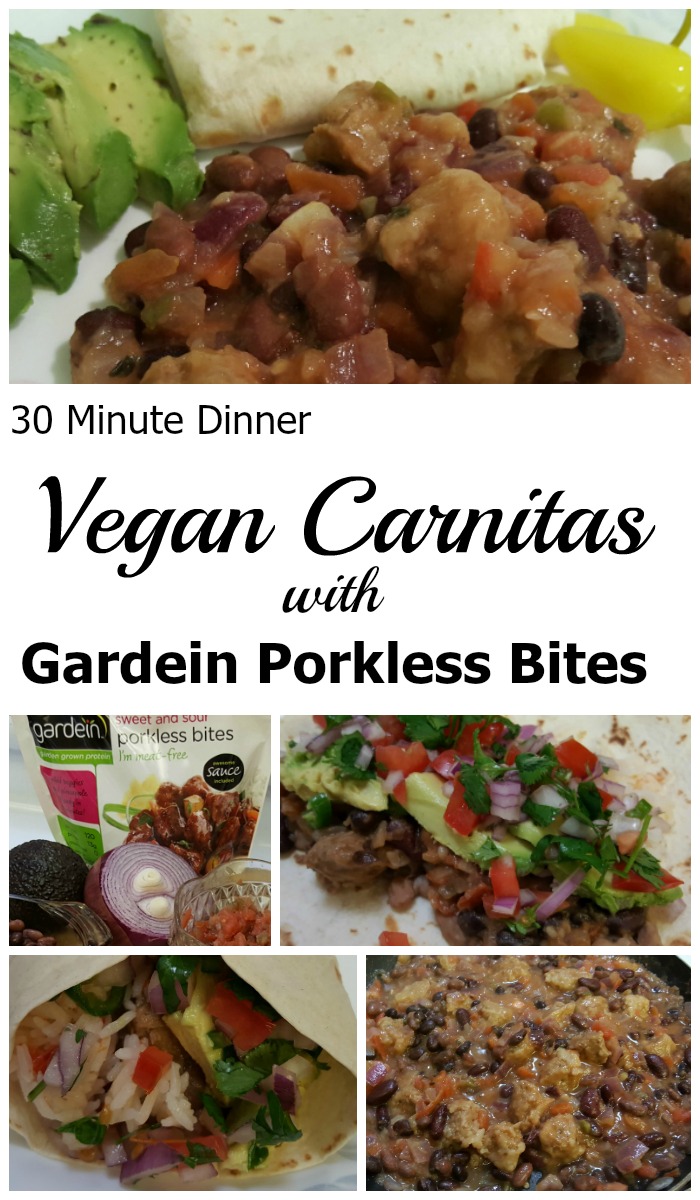 I love introducing people to the joy and ease of a plant-based diet. You don't have to be a vegetarian to enjoy a meat-free meal! Joining up with Meatless Monday is a great way to discover many delicious new foods and to enjoy some of the benefits of following a diet that contains less meat.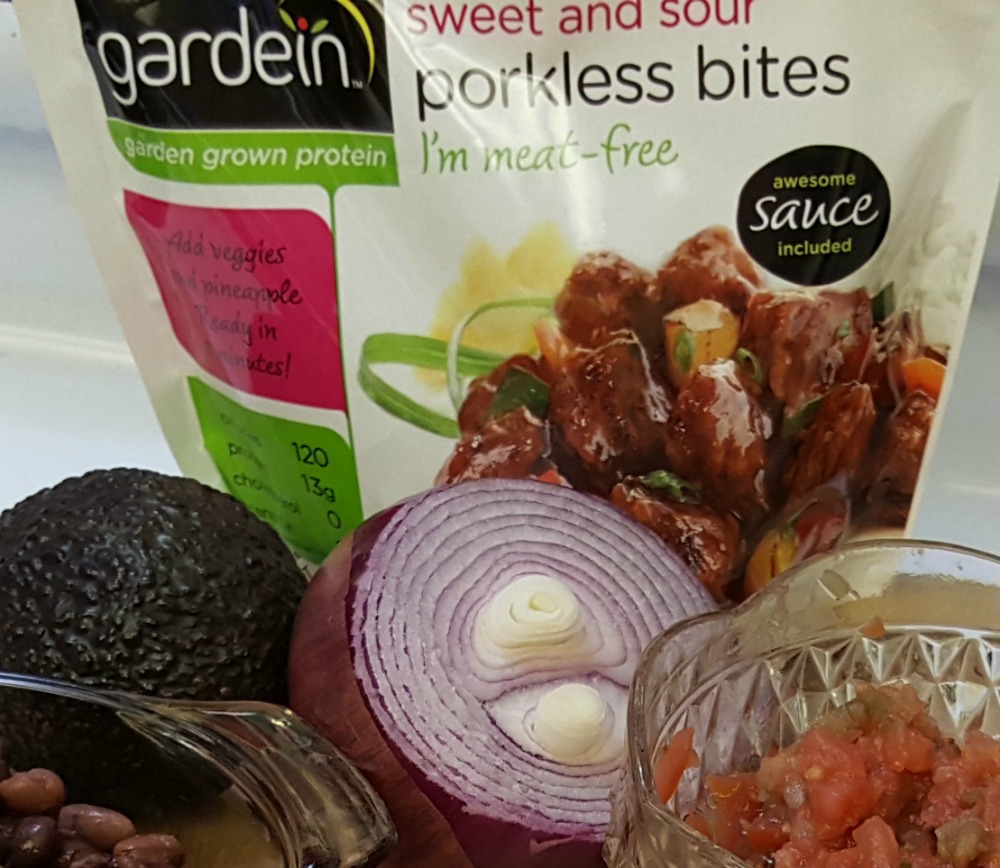 Gardein is made with non-GMO soy, wheat, ancient grains, and vegetables. It provides the taste, texture, and nutrition of meat with less fat and calories. Many Gardein products are also gluten-free! One serving of Gardein Porkless Bites provides 13 grams of protein and is a great source of iron. They come with a Sweet and Sour Sauce pack, that, while I didn't use it for this recipe, makes for a delicious and quick meal.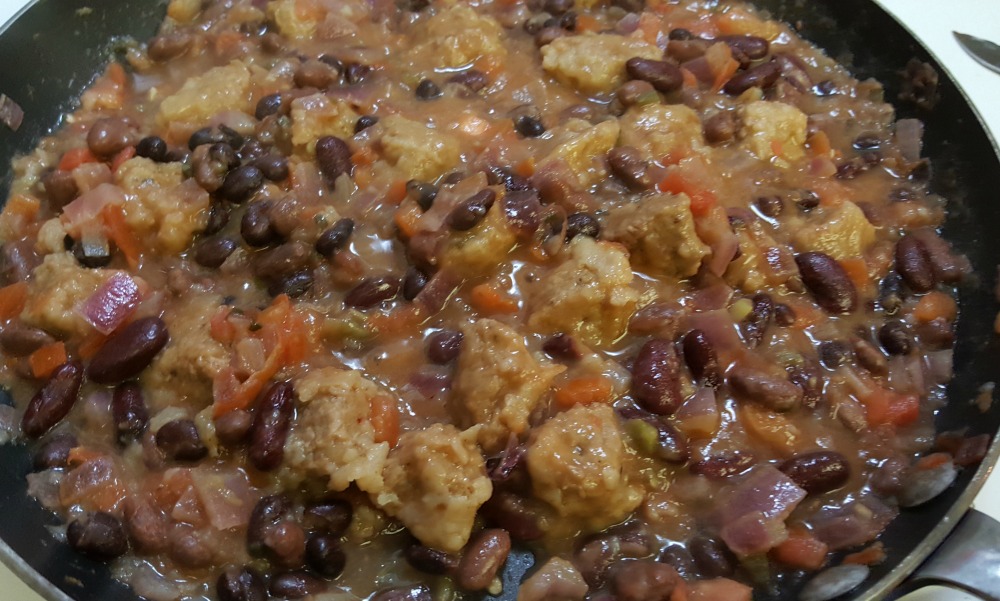 Going meatless one day a week is not only great for your health, it is good for the environment. The meat industry produces more greenhouse gasses than the entire transportation sector combined. If all Americans ate meatless one day a week, it would be the equivalent of taking 1/2 million cars off the road. And for Californians in the midst of a drought, here's a fact that will hit home: A pound of beef uses 1,799 gallons of water to produce. A pound of Gardein takes just 52.8 gallons (source: Water Footprint Research Methodology for beef usage).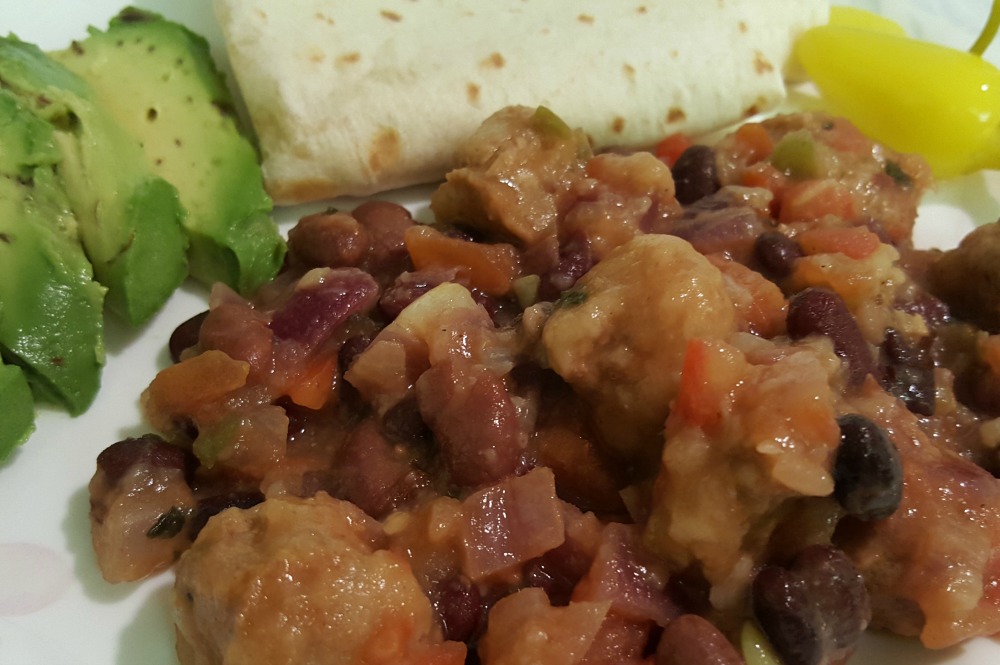 30 Minute Dinner: Gardein Porkless Bites Vegan Carnitas
Vegan
Ingredients
1 package Gardein Porkless Bites
1 tablespoon oil
½ cup onion, chopped
1 can black or pinto beans, rinsed and drained
1 cup prepared salsa
½ cup water
Tortillas
Condiments: Avocado, Salsa
Instructions
Preheat oil in a frying pan over medium heat.
Add onion and cook until soft, about 5 minutes
Remove the Sweet and Sour sauce and return to the freezer for another meal.
Add Gardein Porkless Bites and cook, stirring occasionally, until they are lightly browned on all sides.
Add prepared salsa, beans, and water. Bring to a boil, then reduce heat and simmer until liquid is reduced and the sauce thickens.
Serve with warm tortillas, more salsa, avocados, rice, and your favorite condiments.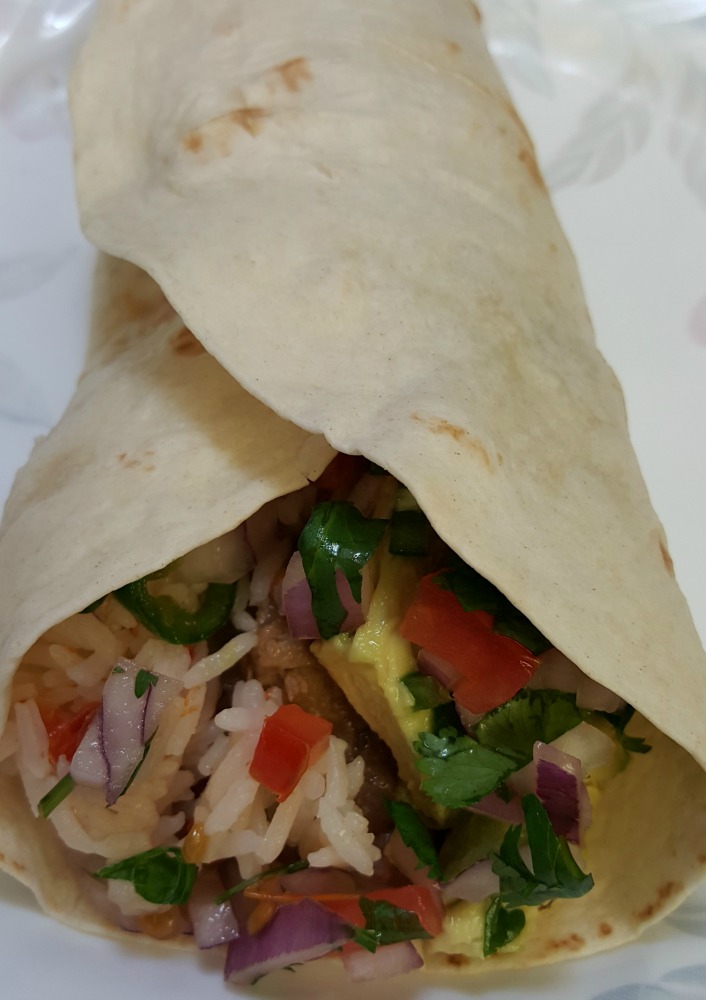 In the past, it could be difficult to find plant-based products at mainstream markets, but not anymore. You'll find Gardein Porkess Bites right in the frozen food section of many supermarkets. New to preparing vegan food? Here's a tip: Try substituting Gardein for the meat in your favorite recipes!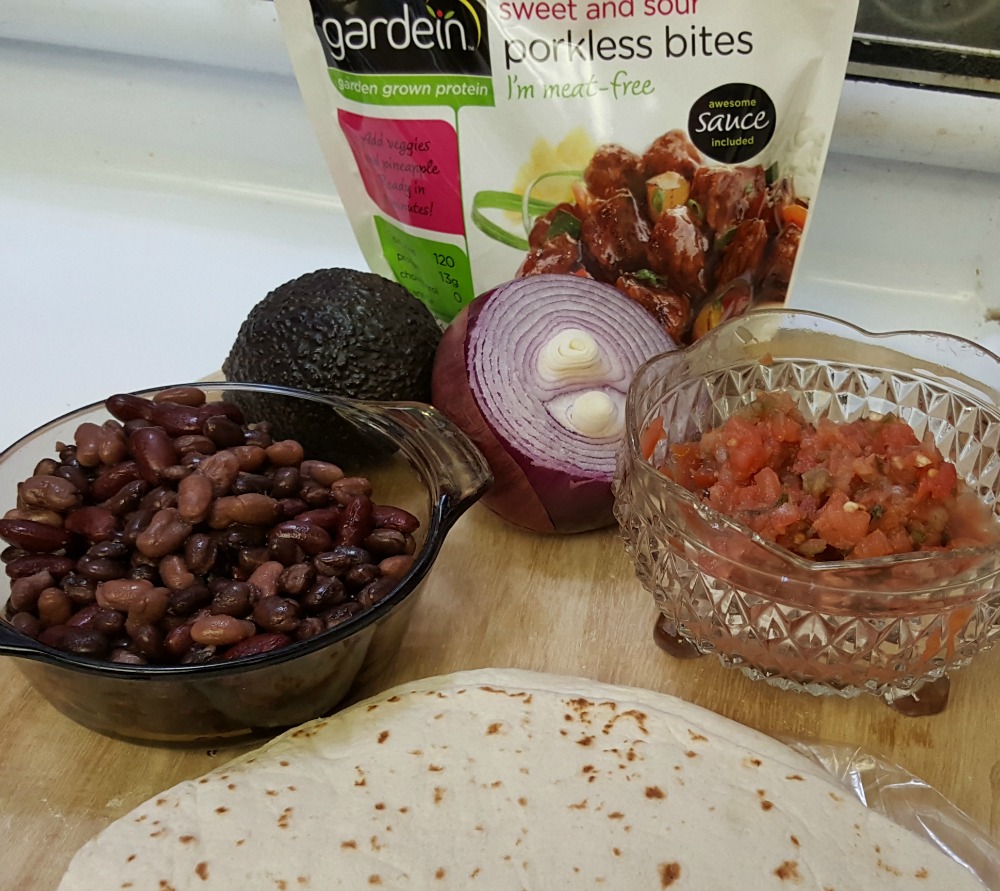 You can save a $1 on any Gardein product (through May 31) and find many more delicious meat-free recipes.
Do you participate in Meatless Monday? Have you tried Gardein products?
---
My weekly linkups! Please stop by and check out all of the great recipes, workouts, and information that all these awesome bloggers share every week!
Sunday Blog Hop with Jenn
Meatless Monday with Sarah and Deborah
Meatless Monday with Annmarie 
Inspire Me Monday with Janice
Anything Goes with Marilyn
Bonnie, the Pin Junkie
Tip Tuesday with Debbie in Shape
Wild Workout Wednesday with Annmarie, Michelle, Sarah, and Angelena Marie
Wednesday Wisdom with Nanna's Wisdom
The Running Coaches' Corner with Rachel, Suz, Lora Marie, and Me!
The Blogger's Pit Stop with Kathleen
Let's Get Real with Karen.
Friday Fitness with Jill
Fitness Friday with Miranda