As a personal trainer, I find that most of my clients are in search of a healthy lifestyle. Whether their goal is weight loss, increased muscle, strength gain, general fitness, or improved performance, it all really comes down to living healthfully. Yes, the process may be different, based on an individual's goals, but a healthy lifestyle is the backbone of every fitness goal.
I'm not here to convince you that this is an easy process. Change is hard. The work is real. It takes dedication and effort to begin living a healthy lifestyle. However, there are some things you can do that will help you change your mindset and begin the process of healthful living.
Real secrets to a healthy lifestyle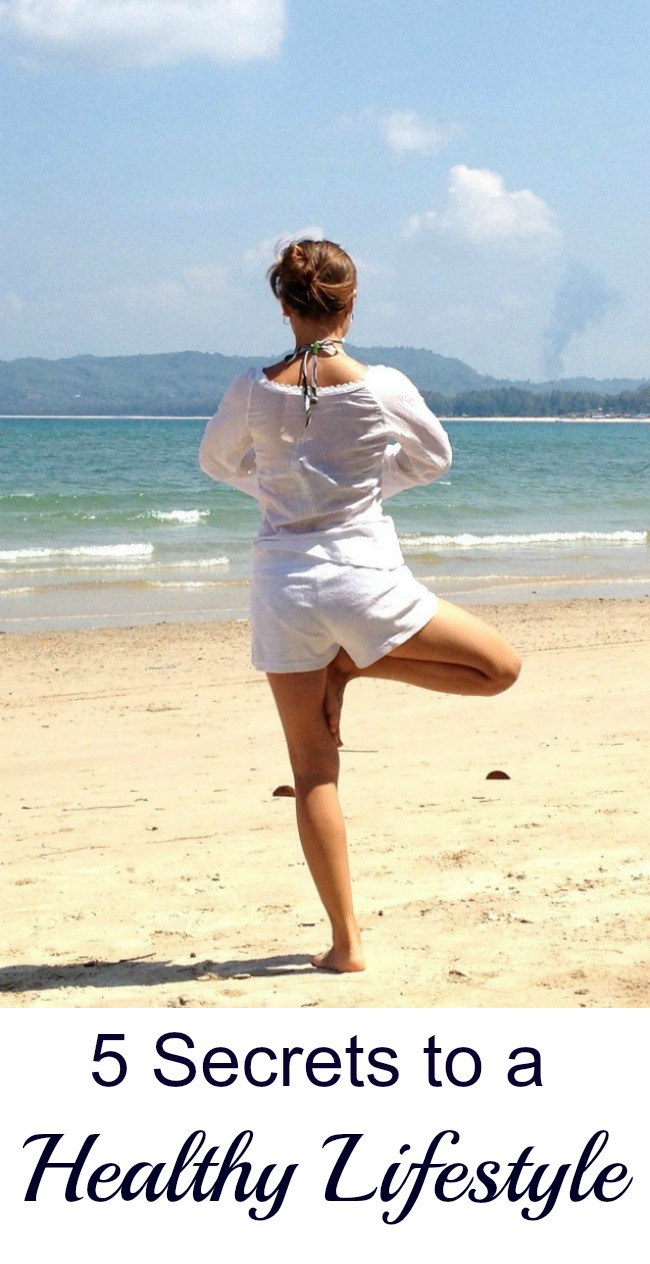 Sometimes it seems that when guidelines for living a healthy lifestyle are given, the writer either tells you how simple it all is, or when all is written, it just seems very complicated. It doesn't have to be either. Instead, the secret is that a healthy lifestyle all stems from how you regard and treat your body. The rest will follow.
Love your body
At some point in our lives, most of us have looked in the mirror and said, "I hate my [fill in the blank]. Now is the time to stop that. If you have a hard time loving the way your body looks at first, appreciate what your body does for you. Your powerful legs allow you to chase down your toddler. Your strong back keeps you upright and going through the day. Your delicate touch allows you to create beautiful artwork. We all can find something to love about our body.
Move your body
The truth is, we sit too much. We drive everywhere, spend our days at a desk and our evenings on the couch. Get your body moving! Start with adding walking to your daily life. All those little tips you used to read about how to sneak in exercise really work. Park at the far end of the parking lot. Take the stairs instead of the escalator. Try walking to a friend's house instead of driving.
Honor your body
Your body is the key to everything good in your life. Honor it! Stop filling it with junk, quit smoking, stay away from chemicals and drugs that will only do you harm. Get more sleep, drink more water.
Feed your body
The health of your body (and your life) has a direct correlation to the food you eat. Eat whole foods as much as possible. Stay away from processed and fast food. Reduce or eliminate added sugar. Don't skip meals, especially breakfast. Your mom was right, it is the fuel that starts your day.
Forgive your body (and yourself)
These changes don't happen overnight. There will be times that you will eat junk food, sleep in instead of work out, or simply have negative feelings about your body and its abilities. Just let it go. Don't give up or think of it as a failure. Instead, use your lapse as an opportunity to recommit to your healthy lifestyle.
Are you ready to commit to your healthy lifestyle? Are you already committed? What helps you keep on track? What advice would you give someone who is trying to make these changes?
Don't forget to enter the win a pair of Jaybird RUN headphones! They are completely wireless, have great sound and are so perfect for runners. Read my full review and enter here!
---
Weekly Linkups
My weekly linkups! Please stop by and check out all of the great recipes, workouts, and information that all these awesome bloggers share every week!
Meatless Monday with Sarah and Deborah
Meatless Monday with Annmarie  and Dixya
Tuesdays on the Run with Marcia, Erika, and Patty
Inspire Me Monday with Janice
Wild Workout Wednesday with Annmarie, Jen, and Nicole
The Plant-Based Potluck Party with Deborah
The Running Coaches' Corner with Rachel, Lora Marie, and Me!
Friday 5 2.0 with Rachel and Lacey and Meranda