Have you ever had a favorite recipe? One that you made frequently because it was a) delicious and b) easy? Burritos are like that for me. I make them in different ways, with different vegan protein options, but I make them at least a couple times a month. This Zesty Pasta Salad was one of those recipes. I'm not sure what happened, but when I decided to make it the other night I realized that it had been years since I'd made it.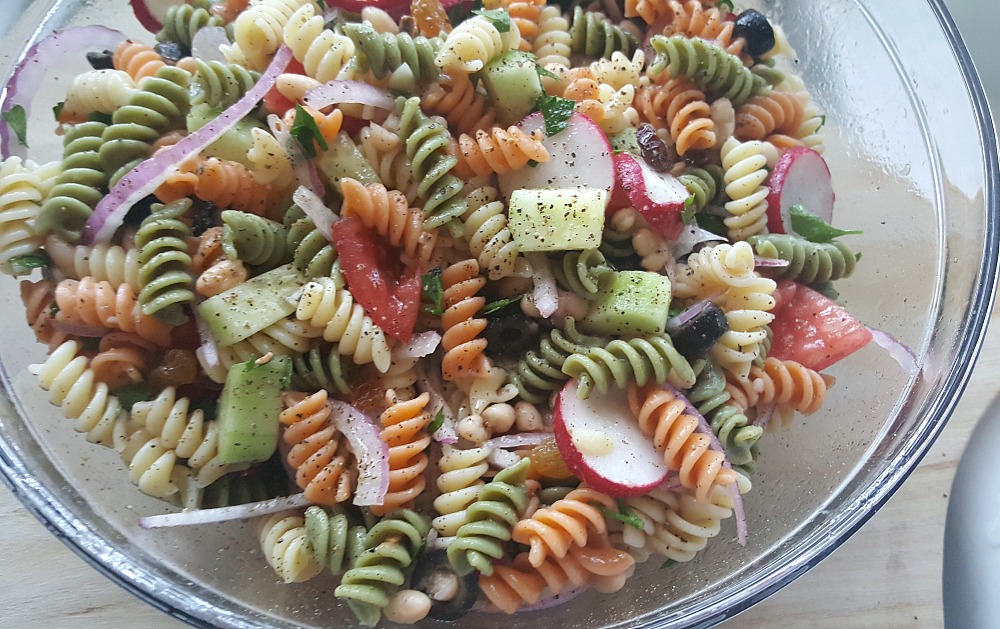 One of the great things about this pasta salad is that aside from a few main ingredients like the white beans, raisins, and the grapefruit vinaigrette, you can feel free to clean out the vegetable drawer use your favorite vegetables and to pick your favorite pasta. Whole wheat, gluten-free, or regular semolina, all work great.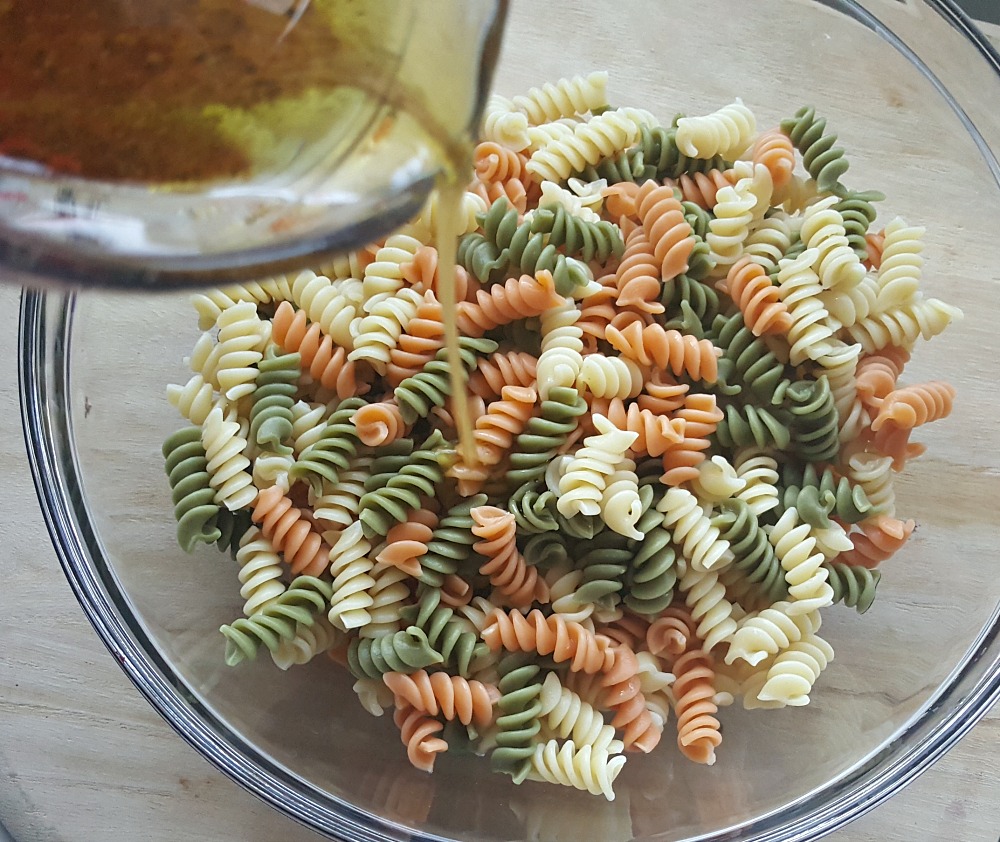 Zesty Pasta Salad with White Beans, Raisins and Grapefruit Vinaigrette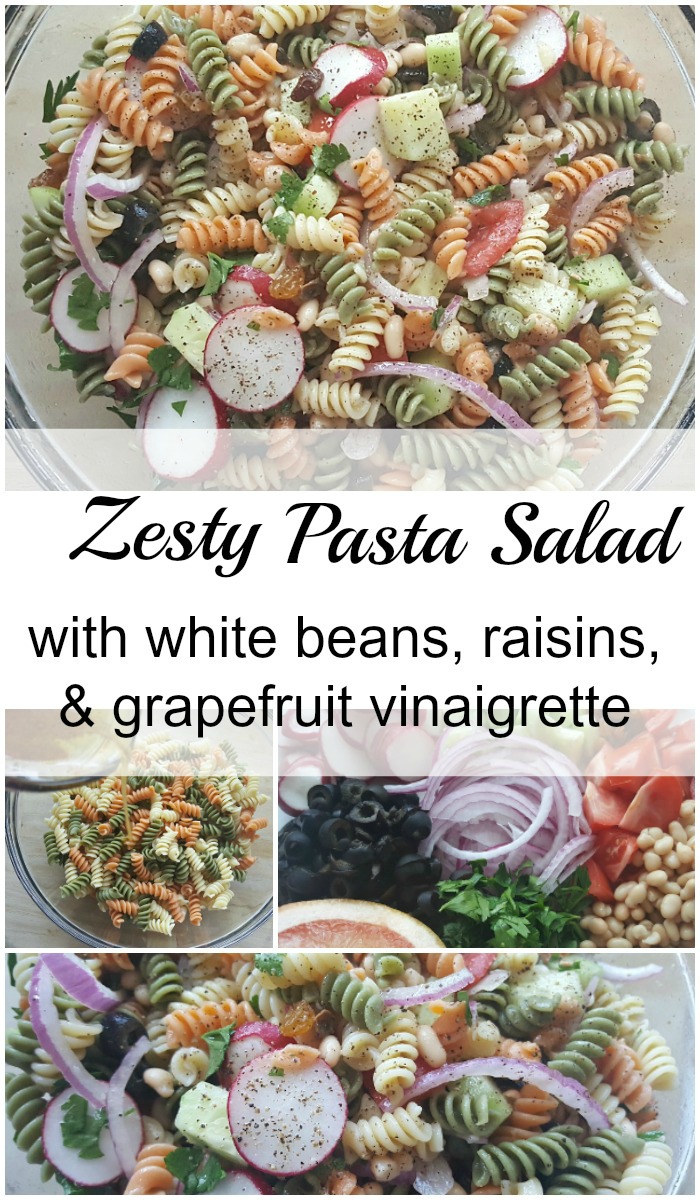 I love this salad either as a main dish or as a side. It is naturally vegan, has healthy protein from the beans, and a wonderful sweet/tart flavor from the combination of the raisins and the grapefruit vinaigrette.
Zesty Pasta Salad with White Beans, Raisins and Grapefruit Vinaigrette
Vegan/Vegetarian
Cuisine:
Vegan/Vegetarian
Ingredients
12 oz. Tri Color Rotini (or pasta of your choice)
½ cup red onion, sliced
1 large or 2 medium tomatoes, chopped
1 can white beans, drained and rinsed
1 small can sliced black olives, drained
½ cup radishes, sliced
½ cup golden raisins
½ cup cucumbers
½ cup flat leaf parsley, chopped
½ cup extra virgin olive oil
⅛ cup red wine vinegar
⅛ cup grapefruit juice
½ teaspoon salt
½ teaspoon pepper
Extra grapefruit juice and pepper to taste
Instructions
Prepare the pasta according to package directions. When it is done, rinse under cold water.
For the dressing, combine the olive oil, vinegar, grapefruit juice, salt, and pepper. Mix briskly and set aside.
In a large bowl, toss the pasta with about half of the dressing.
Add the rest of the ingredients and toss with the remaining dressing.
Add extra grapefruit juice (including pulp if you'd like), salt, and pepper to taste.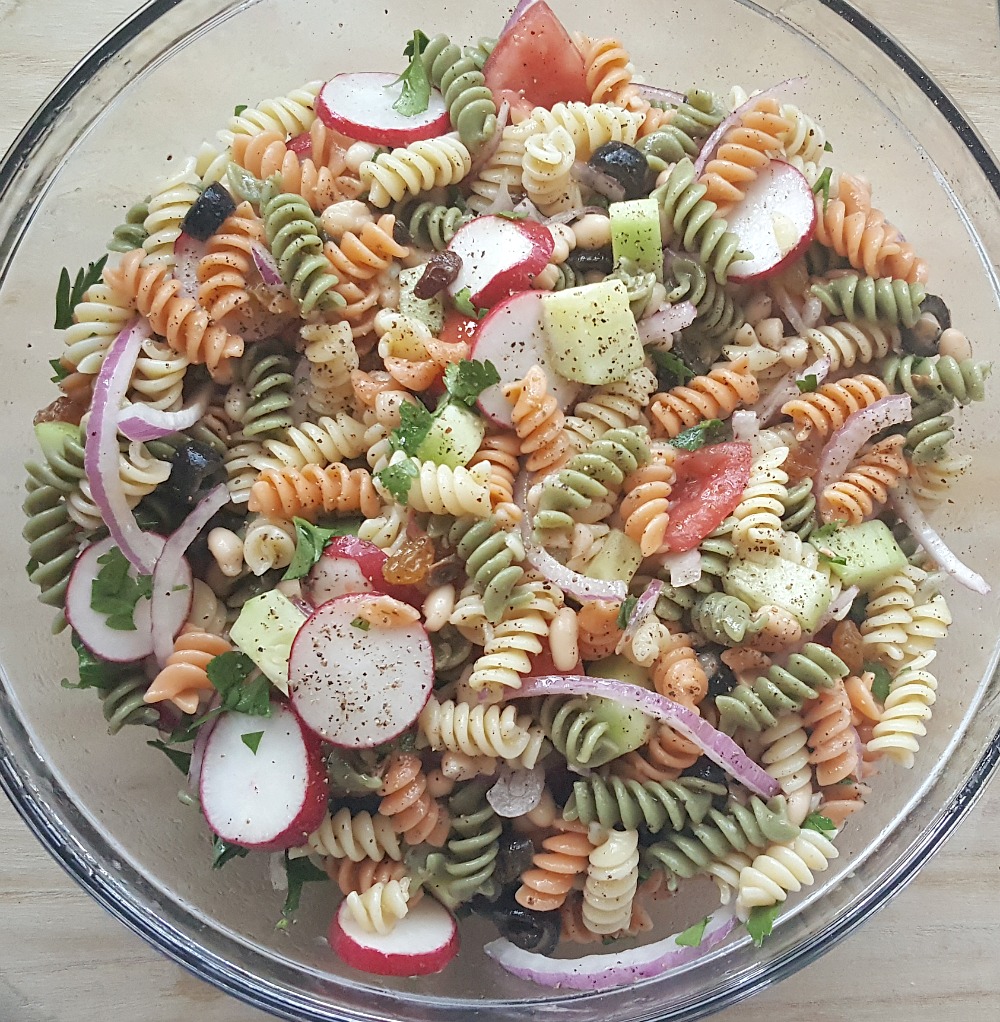 Snapshots from the Weekend
Alan and I headed to Huntington Beach for the weekend to see our grandsons play a tournament baseball game. The weather here is the desert was so great that it was almost a shame to leave, but, you know, grandsons.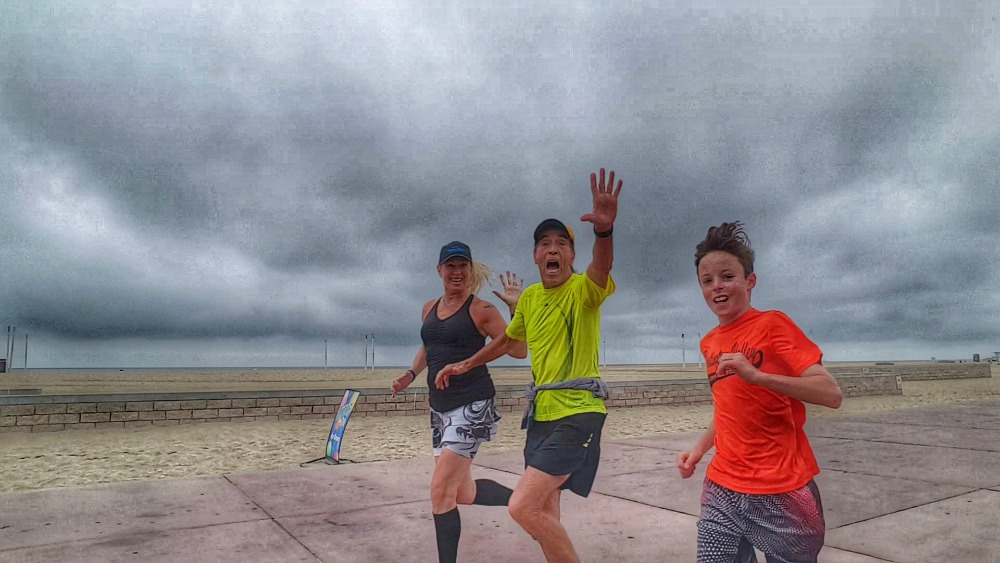 We had a great time with the family. The weather was quite cool and cloudy (no sun until it was time to head home). That makes for great running weather, of course, so Alan and I decided to take a short run along the coast. We were happy when one of our twin grandsons, Cash, asked if he could come with us. His brother Dane is a golfer, not a runner, so he was off doing his thing with their dad. We ran over three miles!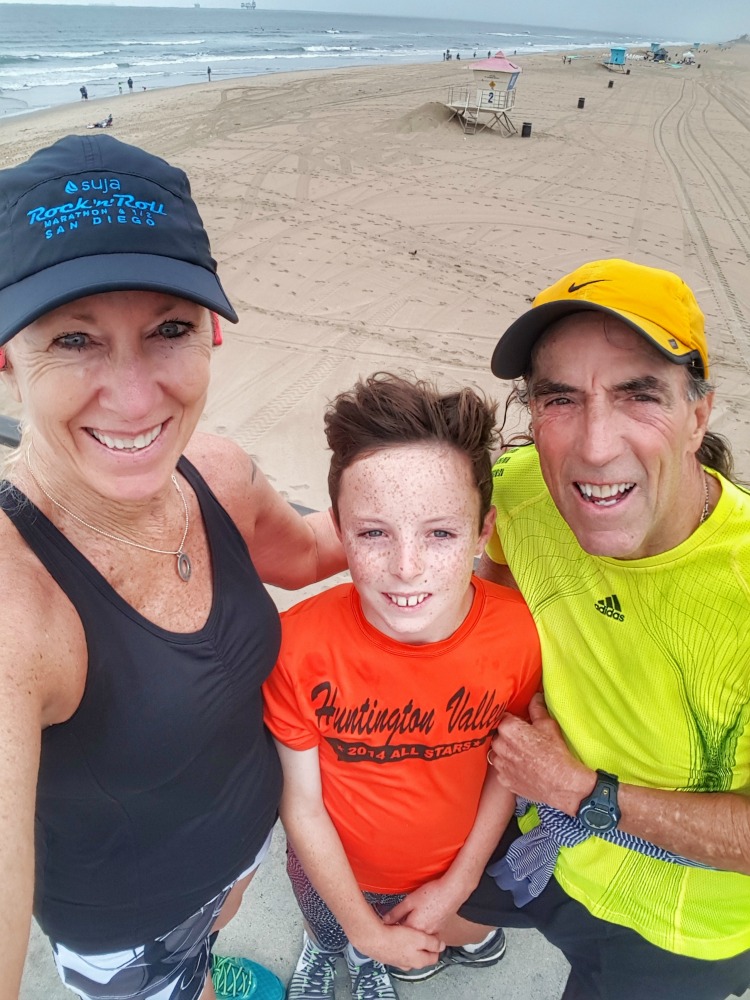 Of course, on the way home, Alan and I had to stop by Native Foods! Good thing too, we were both getting a little hangry! That didn't last long! (I know it's hard, but remember that all this delicious looking food is 100% cruelty-free!)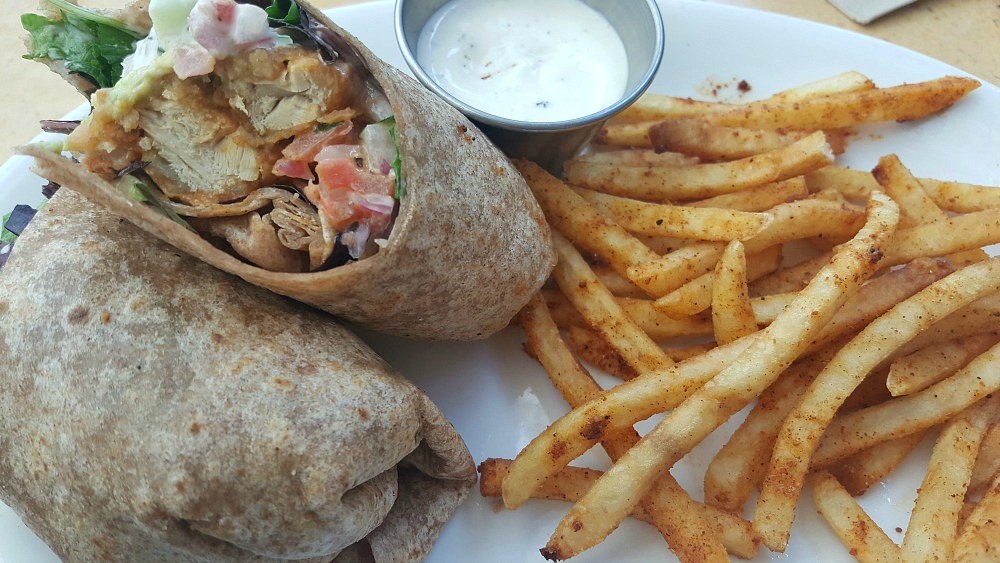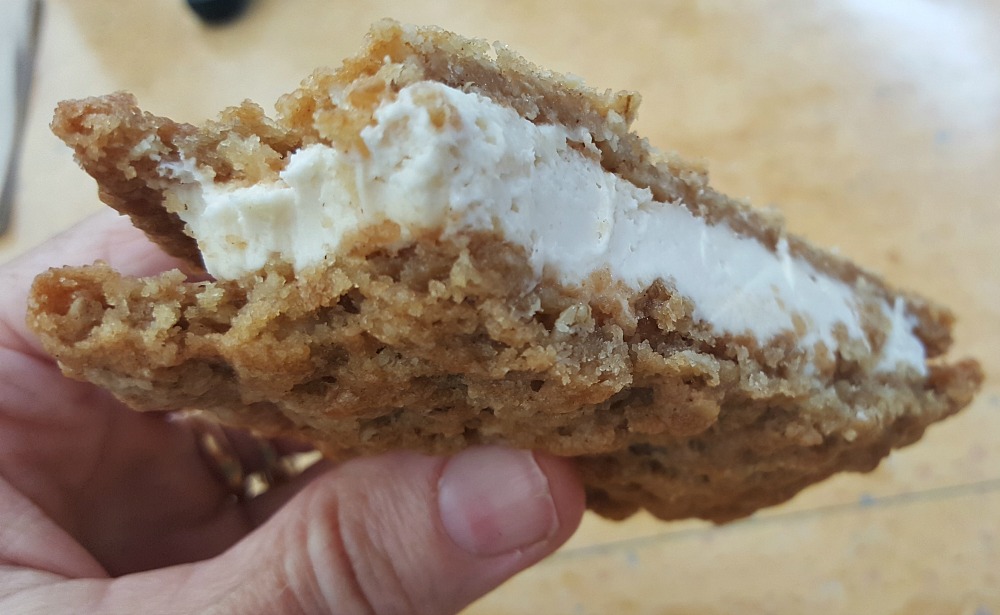 What is your favorite go-to recipe?
---
Weekly Linkups
My weekly linkups! Please stop by and check out all of the great recipes, workouts, and information that all these awesome bloggers share every week!
Meatless Monday with Sarah and Deborah
Meatless Monday with Annmarie  and Dixya
Tuesdays on the Run with Marcia, Erika, and Patty
Inspire Me Monday with Janice
Wild Workout Wednesday with Annmarie, Michelle, Jen, and Nicole
The Plant-Based Potluck Party with Deborah
The Running Coaches' Corner with Rachel, Suz, Lora Marie, and Me!
Giveaway Roundup and Try Out Thursdays with Smitha
The Blogger's Pit Stop with Kathleen, Janice, Julie, and Menaka
Friday 5 2.0 with Rachel and Lacey and Meranda