Welcome back! Well, I feel like I've been gone anyway, after pretty much disappearing from the internet for several days. I hope you had a chance to do the same. Except Instagram, of course, because what is a holiday without posting a ton of pictures about it?
It's been a good year for vegan recipes! I've participated almost weekly in Meatless Monday linkups with Tina, Deborah, and Annmarie, and that has kept me on track with creating and sharing my best recipes.
I have been calling myself "not a food blogger" for a long time. I'm certainly not a chef, much less a baker, and generally create simple, quick, and relatively healthy, plant-based recipes. I do have a knack for combining ingredients into a dish that is tasty.
While you can check out all my recipes on my Recipe page, I decided to put together here my best recipes of 2015.
The Year in Review: My Best Recipes of 2015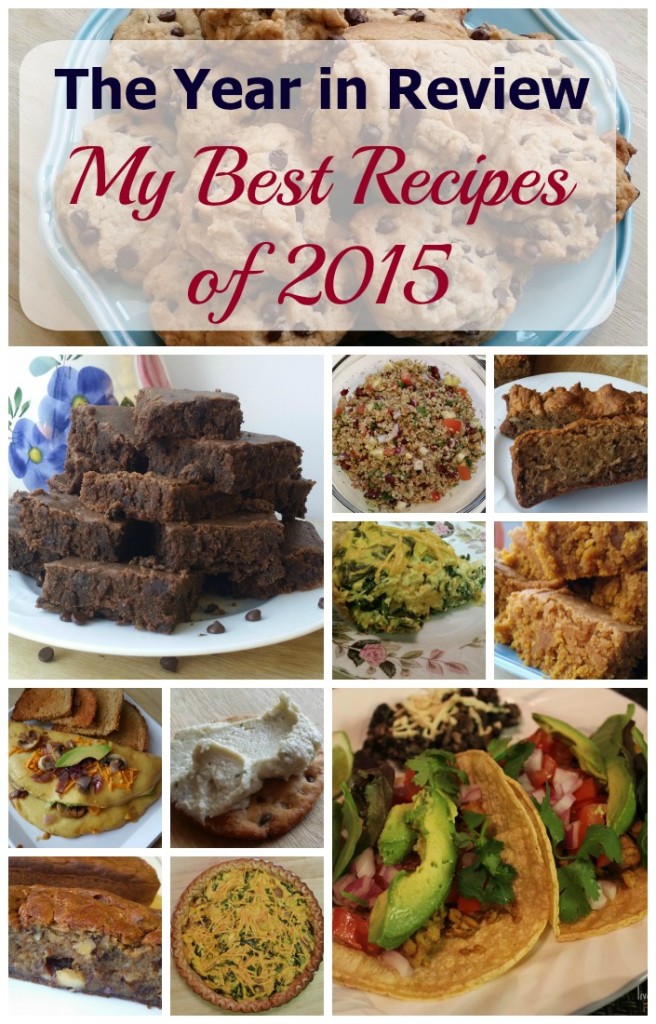 Best Recipes of 2015: Cashew Cheese
I had been wanting to make vegan cheese since I won my Blendtec last December. I finally did it and all I can wonder is what took me so long. This Cashew Cheese is so easy you can make it in minutes, and so delicious you can use it as a spread with crackers or vegetables, or as a base for a creamy sauce.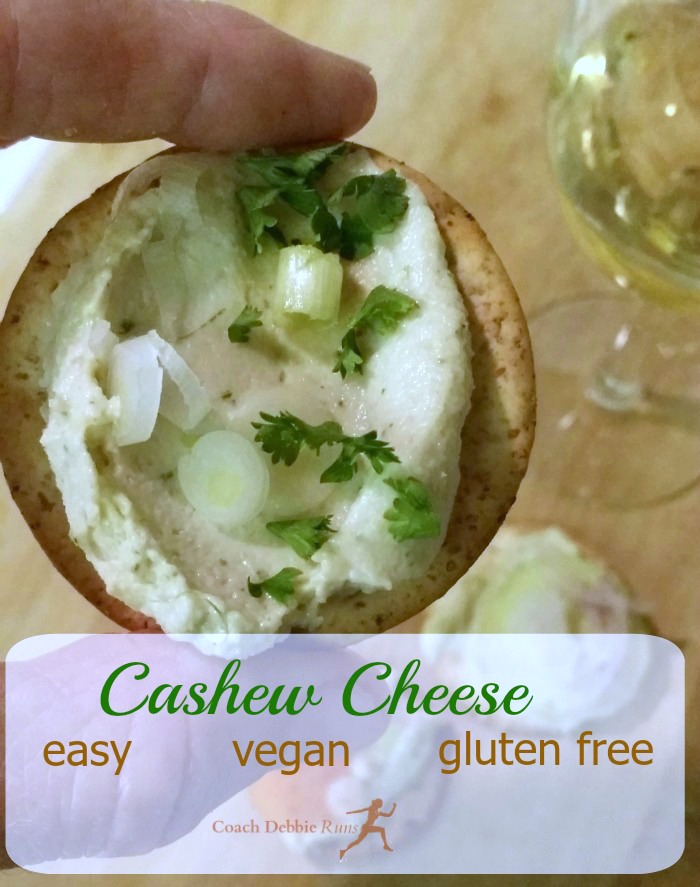 Best Recipes of 2015: Pumpkin Maple Blondies
One of the highlights of 2015 for me was venturing into baking and creating recipes for some sweet treats. These Pumpkin Maple Blondies are a prime example of that.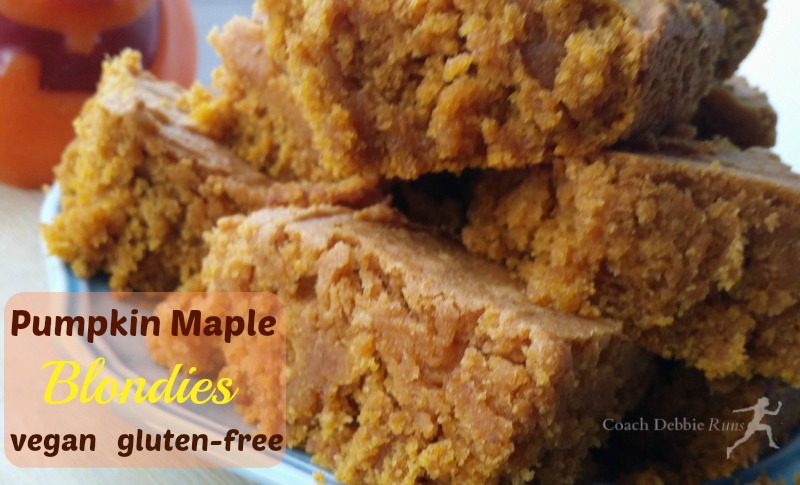 Best Recipes of 2015: Double Chocolate Brownies
Since I became a vegan, around five years ago, I rarely eat sweets, mainly because plant-based versions are not readily available. I'm happy that some of that can change now since I created these Double Chocolate Brownies. They're so fast and easy to make, and not only are they vegan, they're gluten-free as well.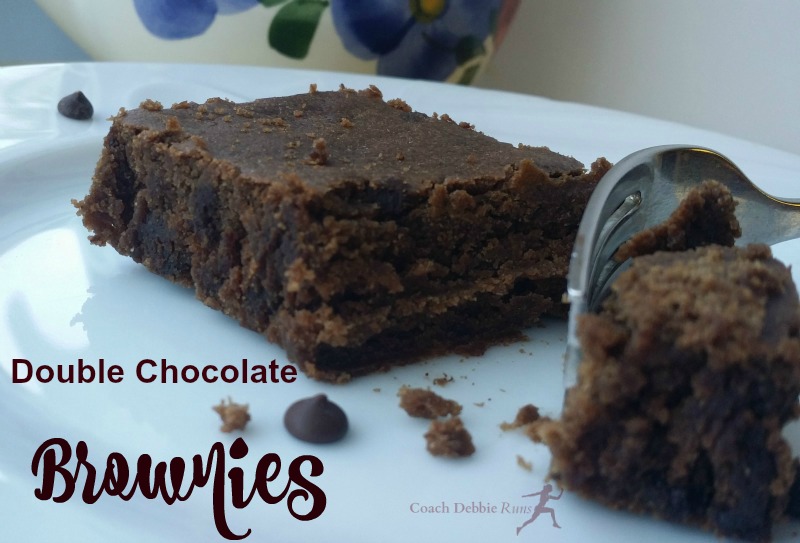 Best Recipes of 2015: The Vegan Omelette
I can't really take credit for this recipe since I used the VeganEgg
, then followed a basic omelette recipe, but the fact that it is possible to create a Vegan Omelette is pretty exciting.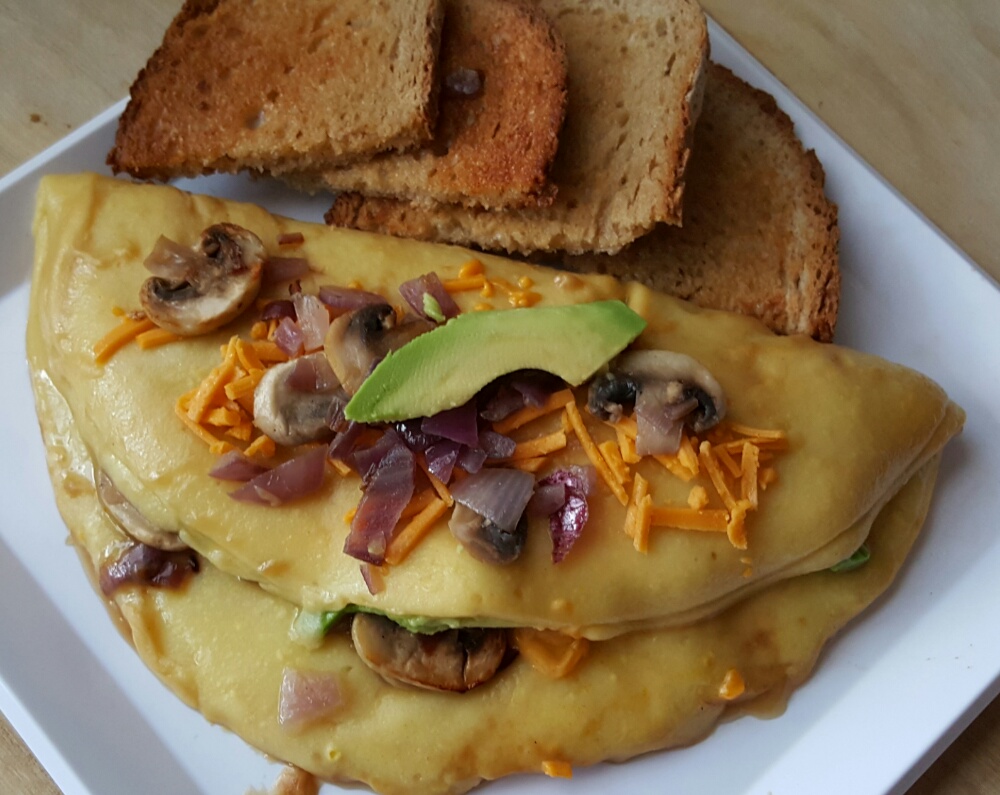 Best Recipes of 2015: Aquafabulous Chocolate Chip Cookies
This was my first attempt at using aquafaba as an egg substitute and, if I do say so myself, these Chocolate Chip Cookies are pretty aquafabulous.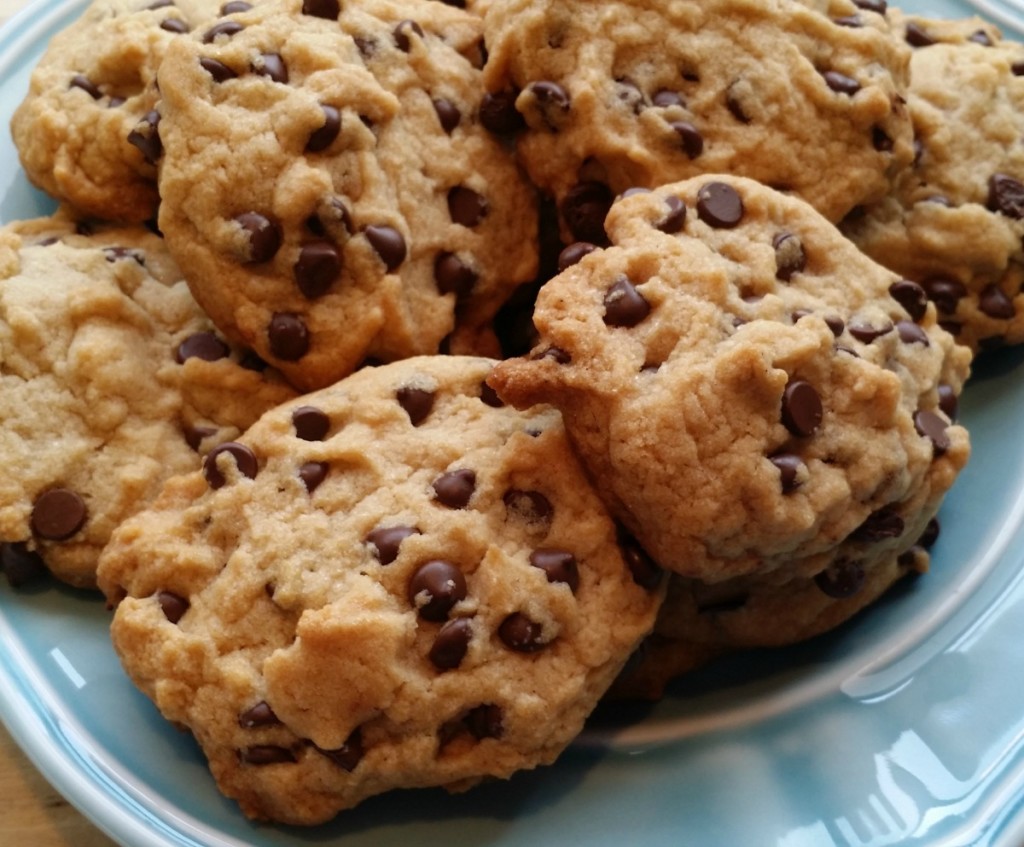 Best Recipes of 2015: Banana Walnut Bread
Who doesn't love fresh, warm Banana Walnut Bread in the morning? This version is both vegan and gluten free.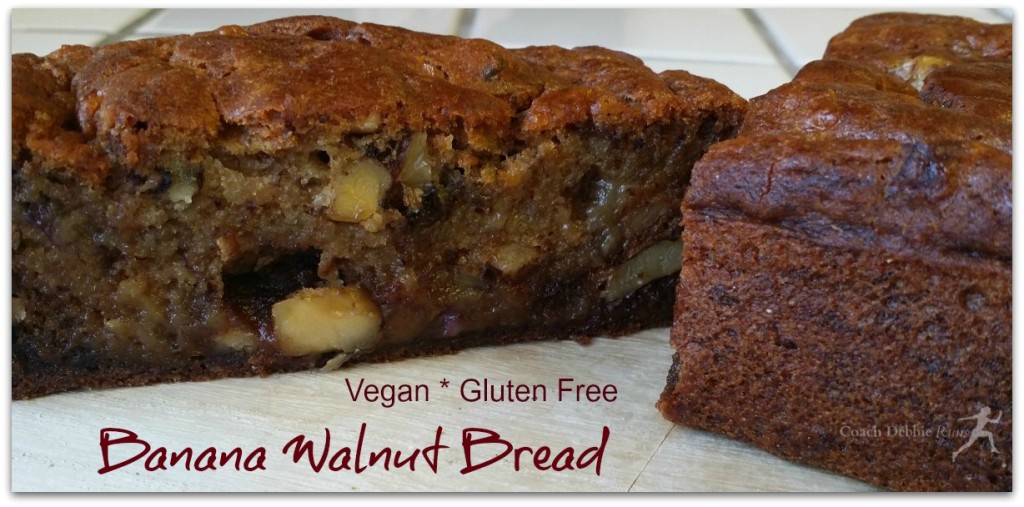 Best Recipes of 2015: Zucchini Apple Bread
I also used aquafaba with this delicious Zucchini Apple Bread, plus Sunwarrior protein powder for an extra boost.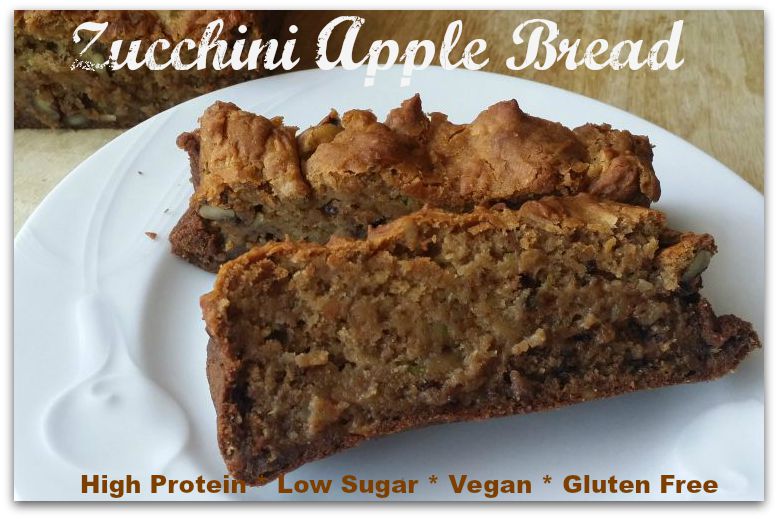 Best Recipes of 2015: Perfect Pasta Salad
I admit it, I love Pasta Salad and this one is full of healthy vegetables and is gluten free too.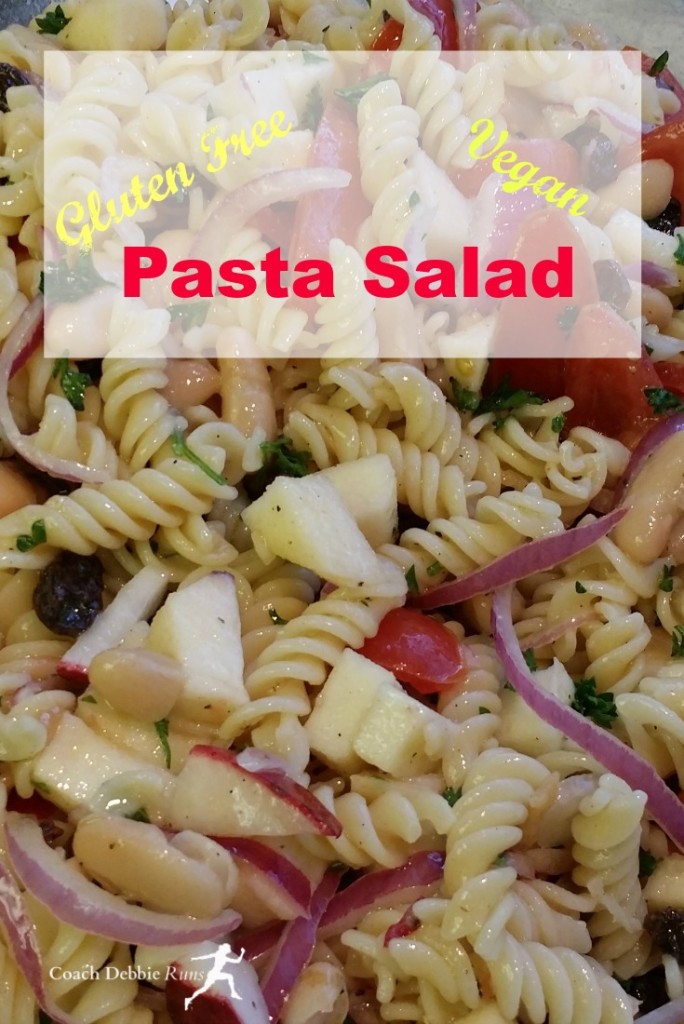 Best Recipes of 2015: Terrific Tempeh Tacos
Who doesn't love tacos? These Terrific Tempeh Tacos are easy and delicious, and are gluten free (as long as you make sure you use gluten free Tempeh).
Best Recipes of 2015: Shawarma Gyro Wraps
I've said before that the chicken shawarma from the Pita House in Palm Desert is the one dish that could lure me to eat meat again. I was joking, of course, and who needs it when I have these delicious Shawarma Gyro Wraps?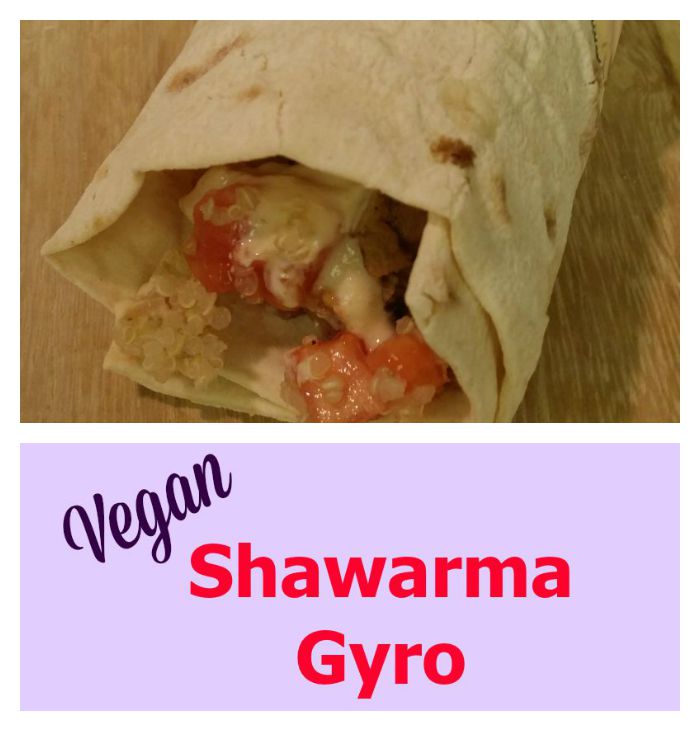 Best Recipes of 2015: Another Take on Quiche
I admit it. I love quiche and missed it a lot after I gave up eggs. This is my most recent take on Quiche.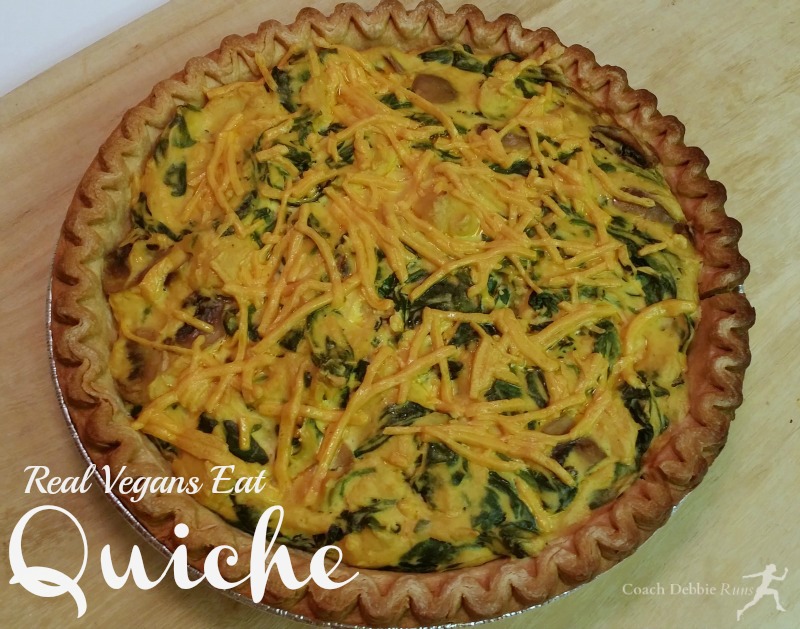 Best Recipes of 2015: Spicy Freekeh Indian Salad
This is from a guest post I wrote for Tina. I created this salad after trying a similar salad when I was at Blogfest. The freekeh, spicy patties, fresh mint, and toasted pine nuts make an excellent combination and come together deliciously in this Spicy Indian Salad.
Do you prefer brownies or blondies? Do you like eggnog? Have you ever tried egg-less nog?
If you like any of these recipes, please pin them or give them a Yum.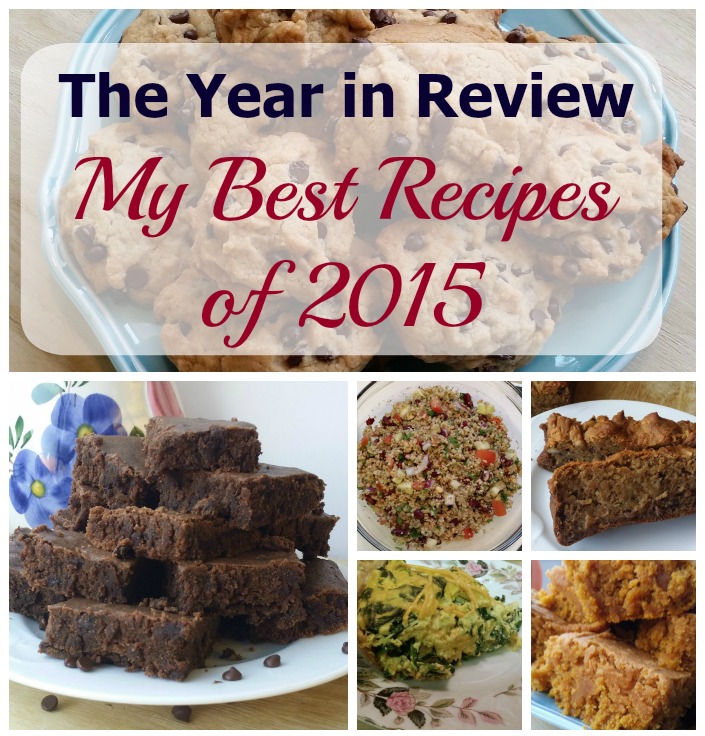 This post contains affiliate links. If you purchase using one of my affiliate links, I earn a few dollars here and there which helps support this site. Thanks in advance.
---
My weekly linkups! Please stop by and check out all of the great recipes, workouts, and information that all these awesome bloggers share every week!
Sunday Blog Hop with Jenn
Meatless Monday with Tina and Deborah
Meatless Monday with Annmarie 
Inspire Me Monday with Janice
Anything Goes with Marilyn
Bonnie, the Pin Junkie
Tip Tuesday with Debbie in Shape
Wild Workout Wednesday with Annmarie, Michelle, Sarah, and Angelena Marie
Wednesday Wisdom with Nanna's Wisdom
The Blogger's Pit Stop with Kathleen
Let's Get Real with Karen.
Friday Fitness with Jill