As we near the end of the year, most bloggers will begin to plan for 2017. It is an excellent idea to create goals to strive for and the beginning of a new year is a good time to do it.
However, before you can set your blogging resolutions, you need to take a look at where you are now. Otherwise, how will you know where you want to go? Before you start making lists of what you want from your blog, take the time to complete a year end blog review.
The Year End Blog Review: Preparing for 2017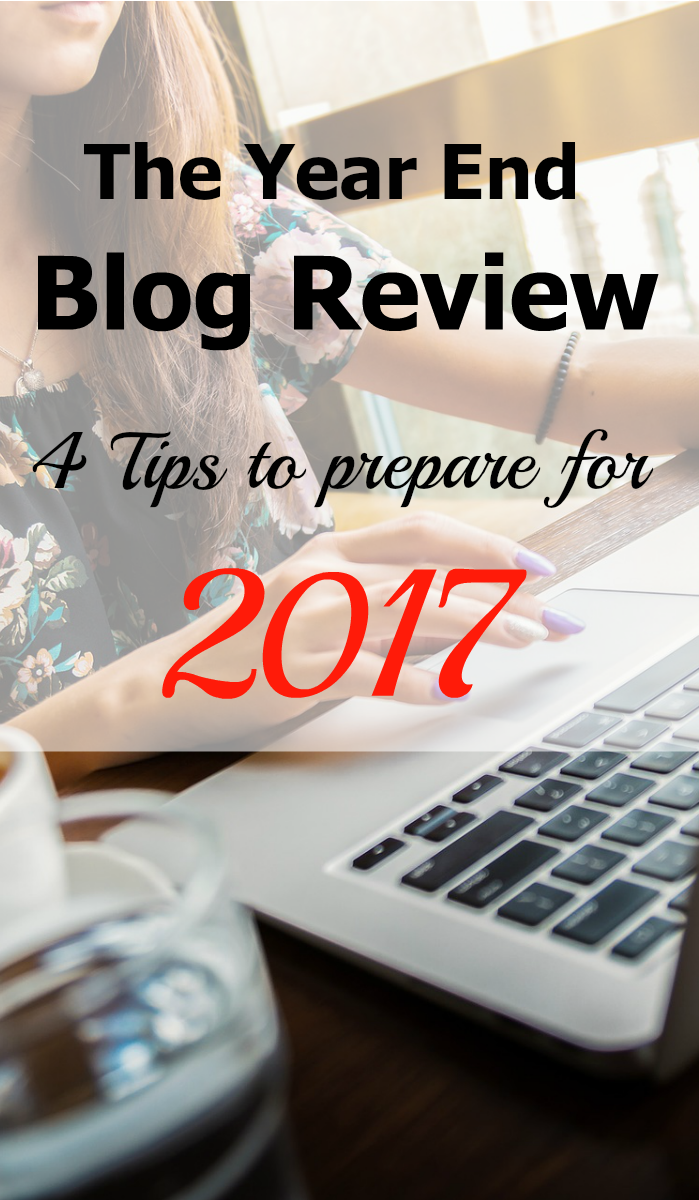 First, if you created goals for your blog, either for 2016 or general goals for your new blog, pull them out. If you've never created goals for your blog, you can skip part one. And you might want to read this post about goal setting.
Year End Blog Review Part 1: Goals Achieved
So, pull out that 2016 list. What were your goals? Did you achieve what you wanted to do with your blog? Maybe you even went beyond what you'd planned for.
Were there some goals that you did not reach? Or maybe made some headway, but you feel you could do more? Are those goals still something you want to strive for and will add to your 2017 list?
I personally accomplished most of my 2016 goals. My main goal was increase my readership, and I'm happy to say that I've accomplished that. My pageviews are almost double what they were last year. I also wanted to make more money, and blog less (fewer days per week). Goals achieved.
Another goal was to get back to my main passion of writing about running and fitness. Thanks to my participation in the Running Coaches' Corner linkup, I've been pretty consistent with my running posts. And, while I'm not posting weekly recipes, I'm happy with once or twice a month, which makes for a lot less pressure to keep coming up with something new.
One thing that I did not accomplish was my goal to write an ebook.  Yes, I will add it once more to my 2017 goals and pursue it with determination.
Year End Blog Review Part 2: List Your Successes
Your successes may or may not be the result of your original goals, but they are important because they are the starting point for what you want to achieve in the coming year.
Success comes in all shapes and forms, and will be different for each blogger. Did you increase your pageviews? Make more money? Get published? Make your list and be specific. This will be your framework for 2016.
You also need to know why you achieved these successes. They didn't just happen (unless you were very, very lucky). What did you do that led to success?
As for me, I really worked on improving my Pinterest game, and the results have been outstanding. Now Pinterest in consistently one of the top referrers to this blog. I'm always sure to create pinnable images, I've increased my following, and I'm really trying hard not to make these other Pinterest mistakes.
I also made it to Blogfest again. It's such a great opportunity to get some great blogging information and inspiration. Plus, the chance to meet and network with all my favorite health and fitness bloggers is amazing! By the way, applications are open for Blogfest 2017! It's free again this year, but you need to apply! Read this post for more info, or apply here.
Those are a couple of the reasons that I doubled my pageviews in 2016, though they're fluctuating a little now what with the holidays and my return to full-time work, which always takes a toll on my blogging efforts.
I have also increased my income in 2016, mostly through sponsored post opportunities. While I enjoy doing them, have no fear that this blog will be overtaken with paid promotions though. I turn down many more than I accept, and I only promote products and events that I personally love and would use for myself for my family.
Also, as a plant-based blogger, my opportunities are somewhat limited. I will not be selling you chicken or even yogurt (unless it's vegan!) anytime soon.
Year End Blog Review Part 3: List Your Failures
Along with our success, most of us have some failures too. Whether it was a goal that was not achieved or just a missed opportunity, we need to take stock of why we did not succeed. Was it for lack of trying, or something else? Sometimes it's even something our of our control, but usually we can pinpoint where we went wrong.
While not completing an ebook is not a failure per se, it is an unaccomplished goal, and therefore something I need to think about as I plan my goals for next year. Why did I not accomplish (or even start) something that was important to me? Was it really the lack of time (my usual excuse) or something more like fear? Whatever it is, I need to sort it out.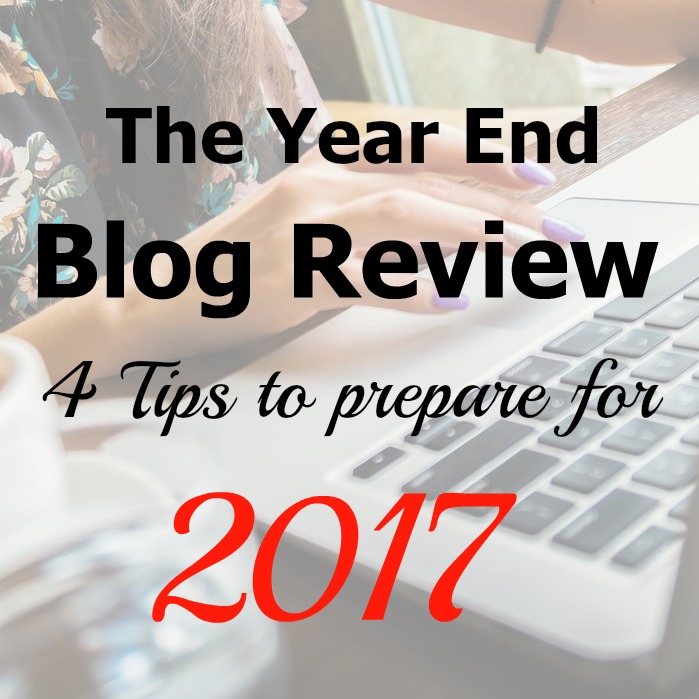 Year End Blog Review Part 4: Where (and How) to Improve
Now that you've taken stock of your 2016 goals, listed your successes as well as your failures, you can figure out where you want to improve.
When you sit down to write your goals for the coming year, don't just write, "I'm going to" do this or that. Write down how you plan to do it. Don't just say, "I'll write a book," tell yourself what that means to you and create a timeline to keep yourself on track.
Armed with this list, you will be better prepared to set your goals for the coming year.
Where do you want to be in December 2017? What are a few of your goals? And how will you get there?
Originally posted December 2015.
---
My weekly linkups! Please stop by and check out all of the great recipes, workouts, and information that all these awesome bloggers share every week!
Meatless Monday with Sarah and Deborah
Meatless Monday with Annmarie  and Rachel
Inspire Me Monday with Janice
Anything Goes with Marilyn
Wild Workout Wednesday with Annmarie, Michelle, Jen, and Nicole
The Plant Based Potluck Party with Deborah
The Running Coaches' Corner with Rachel, Suz, Lora Marie, and Me!
Giveaway Roundup and Try Out Thursdays with Smitha
The Blogger's Pit Stop with Kathleen, Janice, Julie and Me!
Living a Life of Fitness, Health and Happiness with Jill
Friday Favorites with Heather