Just in case I have any cassoulet purists reading this post, let me say that this Stove Top Cassoulet is not traditional. First of all, it's vegan, whereas a cassoulet usually has a variety of different meats including rabbit, pig, duck, and pig skin. Um, no. Not in my world.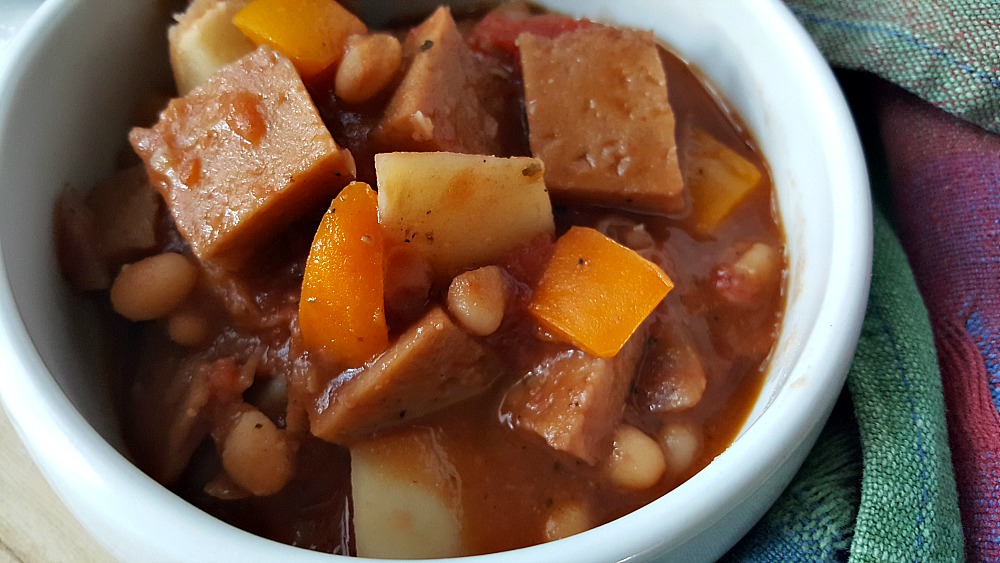 Cassoulet is also usually baked, with a topping of bread crumbs, and it is prepared in the earthenware pot from which it gets its name, a cassole. That sounds pretty amazing, but in the desert when it's over hundred outside, one of the first rules is, "don't use the oven." Though I would totally consider transferring this stove top cassoulet to a baking dish and finishing it up with a bread crumb topping at any other time of the year.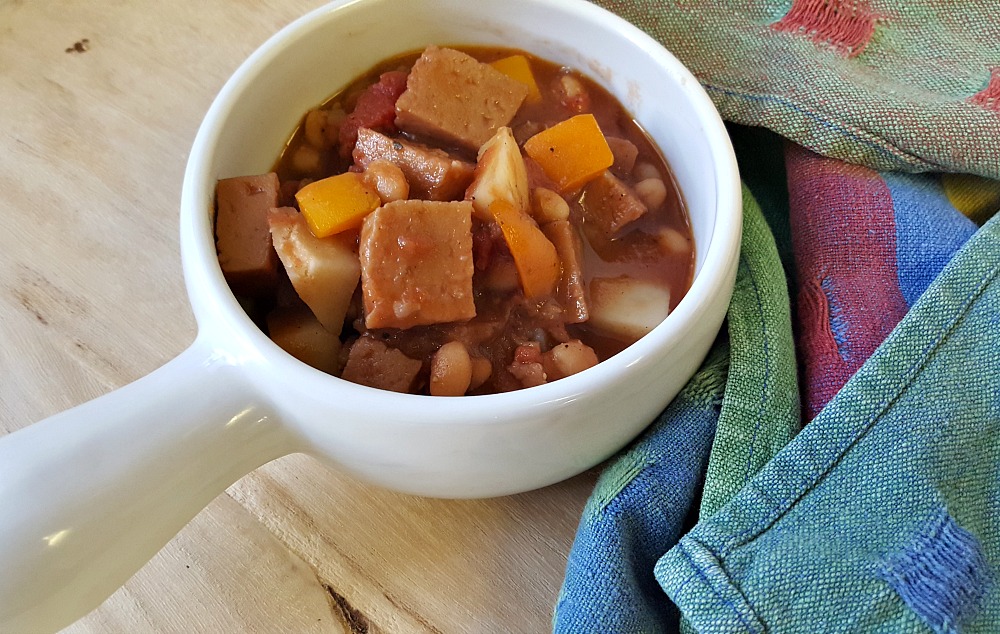 To be honest, I call this dish a cassoulet because that is the word that comes to mind when I prepare a delicious and rich stew and include white beans in the recipe. So shoot me.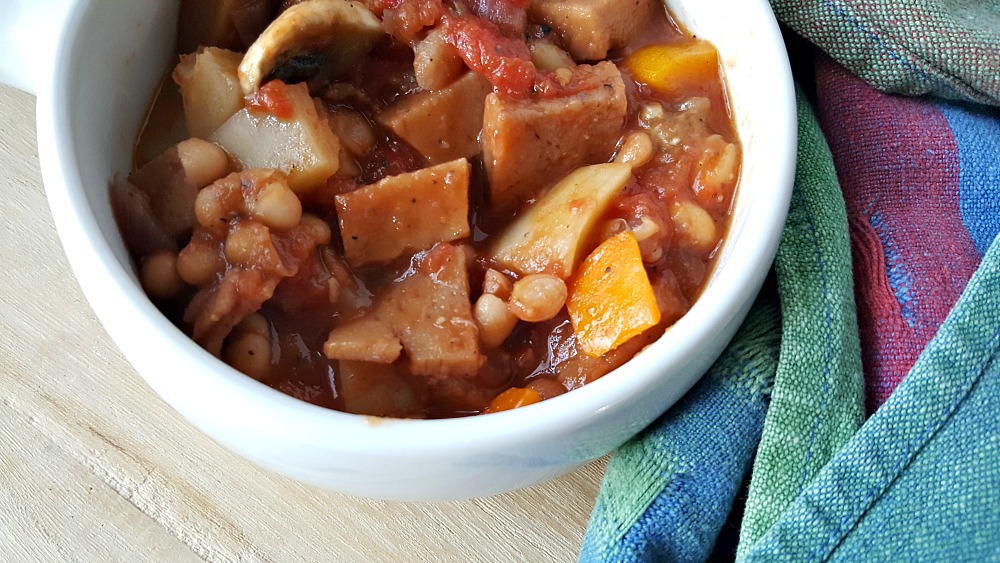 But First, a Couple Announcements
The following contains affiliate links.
I'm a Nuzest Ambassador!
I'm so excited that I've been selected as an ambassador for one of my favorite protein powder brands, Nuzest! I don't have all the details yet since this just happened, but I do know that Nuzest is a plant-based, gluten-free, and soy-free product made from only top quality, responsibly sourced ingredients.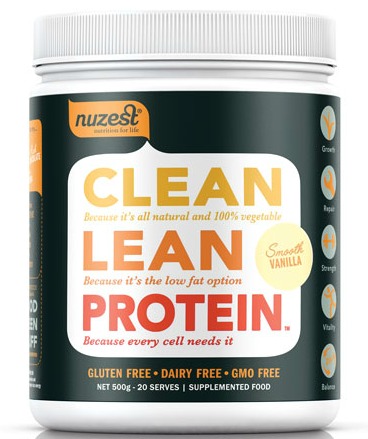 Clean Lean Protein uses premium European golden pea protein, which is allergen-free and low in carbs. And, yes, it's delicious, both simply mixed with water or non-dairy milk, or in smoothies, baked goods, or other recipes. You can be sure I'll be sharing some of my favorites soon!
To be honest, the Clean Lean Protein is the only Nuzest product that I've used, but I'm looking forward to trying the Good Green Snack Bar, which is Paleo friendly and has no sugar or artificial ingredients. I'm also want to try Quick Vita Quick, which is full of veggies, fruits, and greens and is a great way to get an extra boost of vitality when you need it quickly.
And the best part is…You can save 15% on your purchase when you use the code COACHDEBBIERUNS!
I'm Volunteering at Shift Con!
I was already excited when I heard that Shift Con was being held in Southern California next year, so when the call went out for volunteers I quickly raised my hand.
Shift Con is the ultimate eco-wellness social media conference that was founded by Leah Segedie, the blogger behind Mamavation, mom, and entrepreneur. If you are a blogger, journalist, social influencer, or human being who cares about what is in your food, what's going on with the environment, you will want to be there.
With a solid focus on green content creation, food and environmental activism, organic and non-GMO food, social media marketing, educating the public, natural products, and making this world better for future generations, ShiftCon is unique in its draw and reach. Connect with brands and people who are really changing our future!
Shift Con will be at in Irvine, February 1-3, 2018. Get your tickets now!
Vegan Stove Top Cassoulet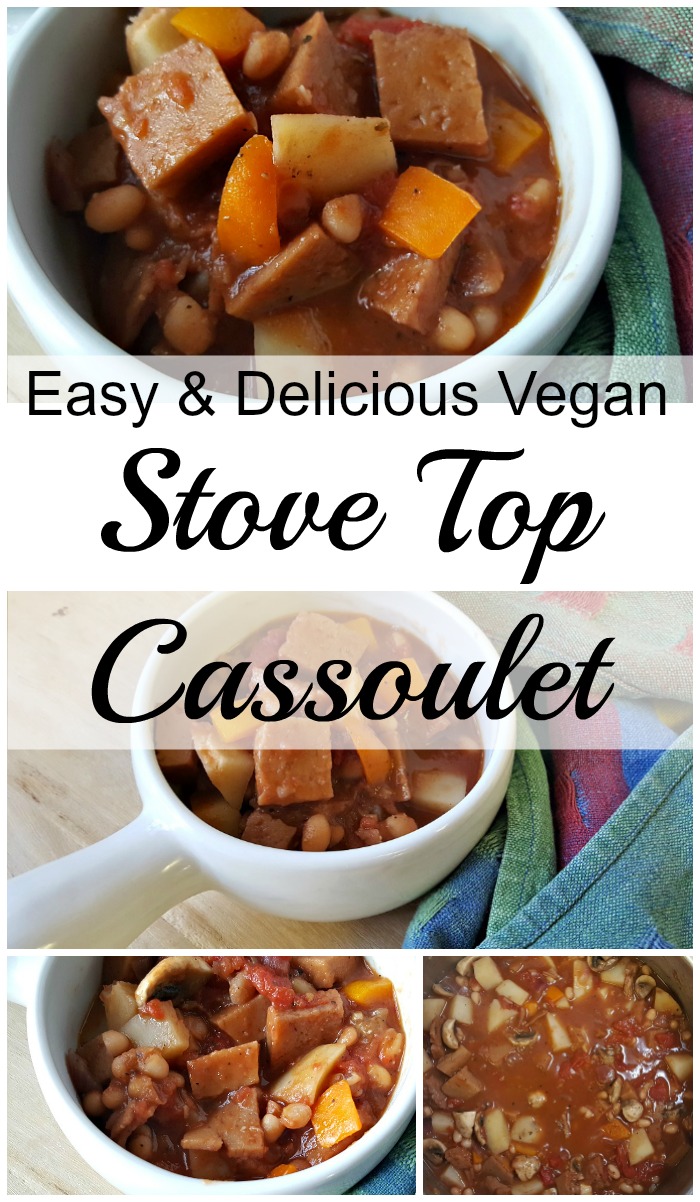 Stovetop Cassoulet
Vegan/Vegetarian
Cuisine:
Vegan/Vegetarian
Ingredients
¼ cup olive oil
1 cup onion, chopped
2 cloves garlic, minced
½ cup orange or yellow peppers
1 cup seitan, chopped
1 large potato, peeled and chopped
1 tsp salt
½ tsp pepper
1 can tomatoes
2 cups vegetable broth
½ cup water
½ cup red wine (optional)
1 tablespoon herbes de Provence
1 cup mushrooms
1 can white beans
Instructions
Heat oil over medium heat
Add onion, garlic, and pepper and cook until soft (about 5 minutes)
Add seitan and cook until lightly brown (about 5 minutes)
Add potatoes
Add salt and pepper
Stir in tomatoes, broth, water, and wine (you can substitute extra broth for the wine)
Bring to a low boil.
Add herbes de Provence
Stir in mushrooms and white beans
Return to a boil, then reduce heat, cover and simmer until potatoes are tender.
A note about seitan: I think most of my readers know this, but seitan is made from wheat gluten. It has a deliciously meaty texture and mouth-feel and absorbs the flavors of the seasonings with which it is prepared. If you follow a gluten-free lifestyle, feel free to replace the seitan with another protein source like tofu. You can also completely skip it since there is plenty of protein from the beans.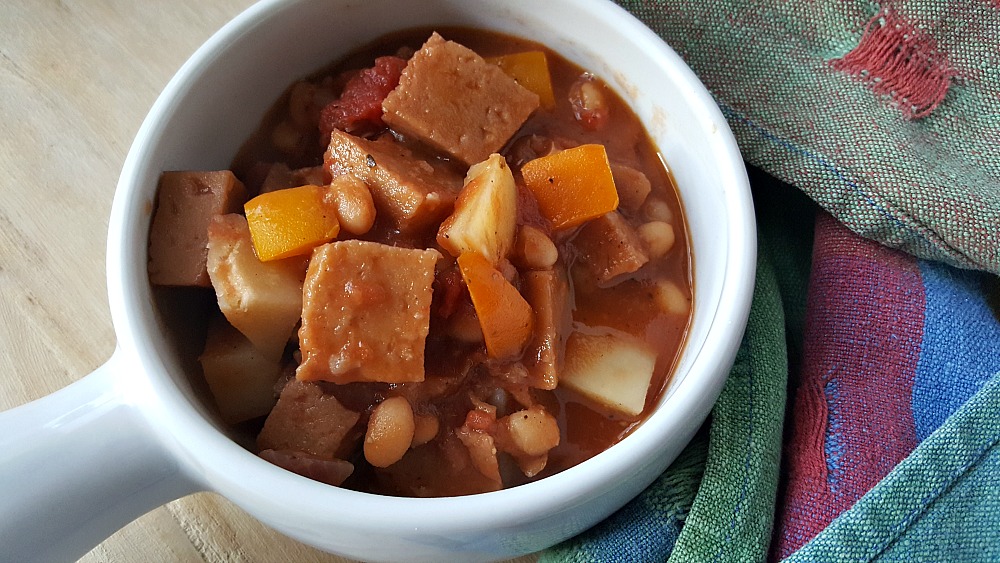 Have you ever made a traditional cassoulet? Will I see you at Shift Con?
Oh, before I forget, the winner of the Momentum Jewelry Motivate Wrap is…
Michelle B!
---
Weekly Linkups
My weekly linkups! Please stop by and check out all of the great recipes, workouts, and information that all these awesome bloggers share every week!
Meatless Monday with Sarah and Deborah
Meatless Monday with Annmarie  and Dixya
Tuesdays on the Run with Marcia, Erika, and Patty
Inspire Me Monday with Janice
Wild Workout Wednesday with Annmarie, Michelle, Jen, and Nicole
The Plant-Based Potluck Party with Deborah
The Running Coaches' Corner with Rachel, Suz, Lora Marie, and Me!
Giveaway Roundup and Try Out Thursdays with Smitha
The Blogger's Pit Stop with Kathleen, Janice, Julie, and Menaka
Friday 5 2.0 with Rachel and Lacey and Meranda