Whew! What a week! I'm dropping in to share this vegan soyrizo and chicken soup recipe because it's so good (and we're finally getting close to soup weather in the desert).
I did share some of my escapades in my Friday Favorites post, but in case you missed it, I spent all of last week in Tempe, Arizona at my level two Fascial Stretch Therapy course. And yes, I graduated! I am officially a Level Two Fascial Stretch Therapist! (Live locally?  Check out Desert Stretch!)
Vegan Soyrizo and Chicken Soup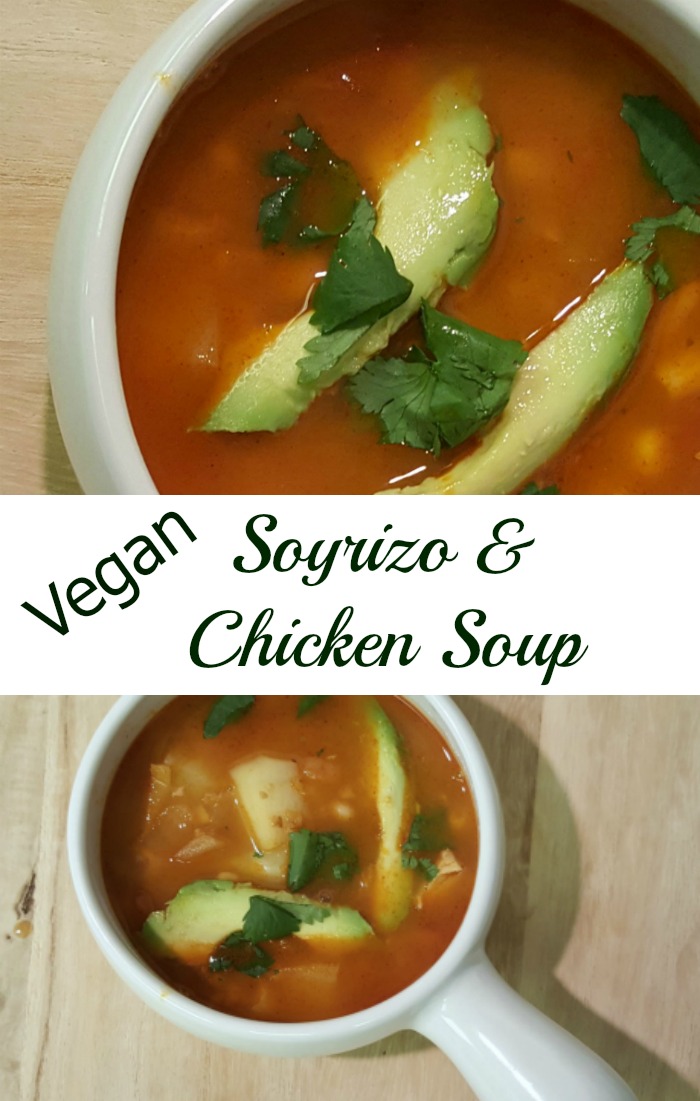 This soup was, as are many of my favorite recipes, one of those "what's in the pantry?" type of meals. I'm not a great meal planner, but I think that works to my benefit because "throwing things together" often results in something delicious.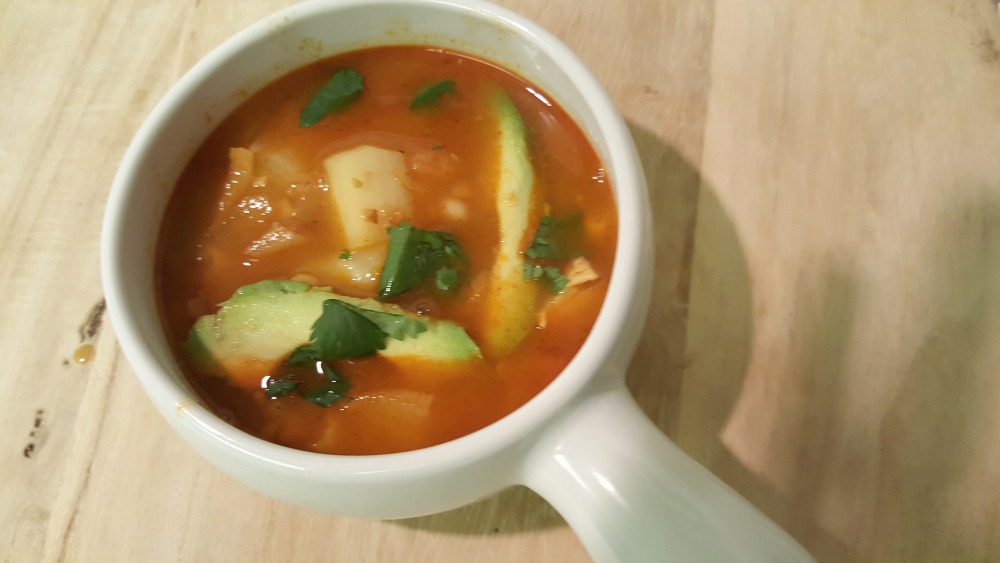 In this instance, the pantry (or freezer) contained a half package of Soyrizo (vegan chorizo), Beyond Meat vegan chicken strips, and some veggies. Good enough! I'm sure you'll love it!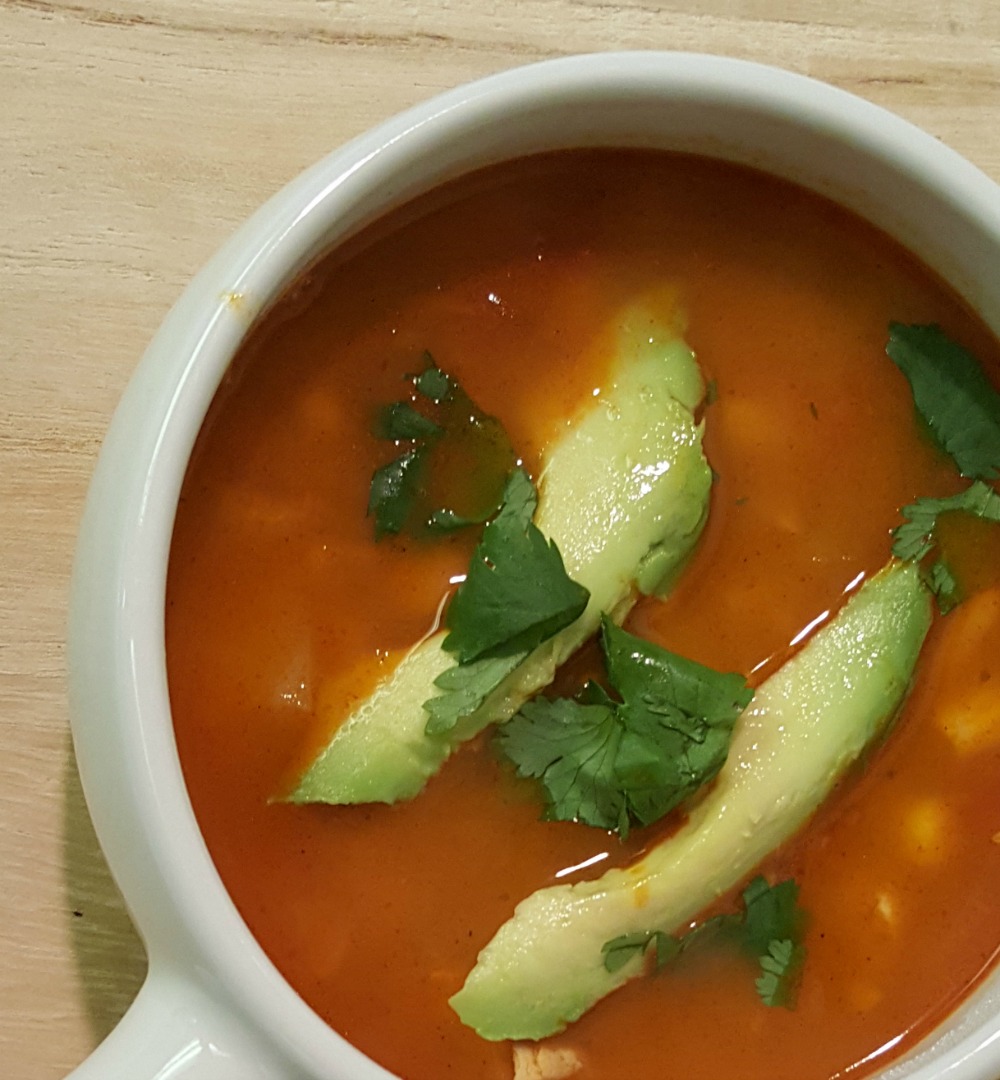 Vegan Soyrizo and Chicken Soup
Vegan
Ingredients
2 tablespoons avocado oil
½ cup onion, chopped
2-3 cloves garlic, minced
1 jalapeno or serrano chili, minced
½ package Soyrizo (or any vegan chorizo brand)
1 cup Beyond Meat chicken strips, cut in about half
2 cups vegetable broth
1 cup water
2 medium potatoes, peeled and cut into chunks
1 can white beans, rinsed and drained
½ cup corn
Salt/Pepper to taste
Avocado
Cilantro
Tortillas
Instructions
Heat oil over medium heat.
Add onion, garlic and chiles and cook until the onion is soft (several minutes)
Add the Soyrizo. As it cooks, use a spoon to break it up. Cook for several minutes.
Add the Beyond Meat Chicken and cook for several more minutes.
Add the broth and water. Bring to a boil.
Add the potatoes and beans. Return to a boil, then reduce to simmer. Add a little more water if necessary for a soupy but not too thick consisency.
Add the corn, salt and pepper.
Simmer until the potatoes are tender.
Serve with avocado, cilantro and tortillas.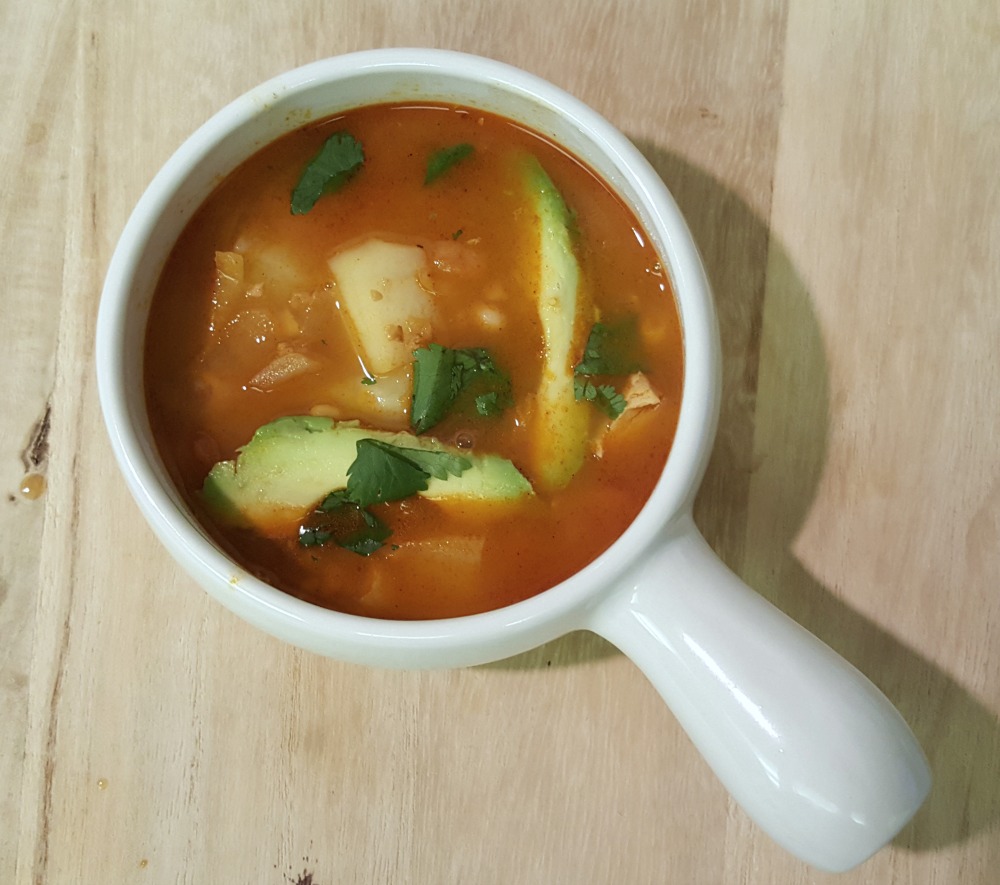 What's your favorite soup? Is it soup season where you are? It's still in the 90s here! But I'm eating soup anyway!
---
Weekly Linkups
My weekly linkups! Please stop by and check out all of the great recipes, workouts, and information that all these awesome bloggers share every week!
Meatless Monday with Sarah and Deborah
Meatless Monday with Annmarie  and Rachel
Inspire Me Monday with Janice
Anything Goes with Marilyn
Wild Workout Wednesday with Annmarie, Michelle, Jen, and Nicole
The Plant Based Potluck Party with Deborah
The Running Coaches' Corner with Rachel, Suz, Lora Marie, and Me!
Giveaway Roundup and Try Out Thursdays with Smitha
The Blogger's Pit Stop with Kathleen, Janice, Julie and Me!
Living a Life of Fitness, Health and Happiness with Jill
Friday Favorites with Heather