When was the last time you updated your About page?
Wait. Let me rephrase that.
When was the last time you looked at your About page?
If the answer to the second question is anything but within the last few weeks, take a few moments right now to go to your About page and read it through. Don't worry, I'll wait.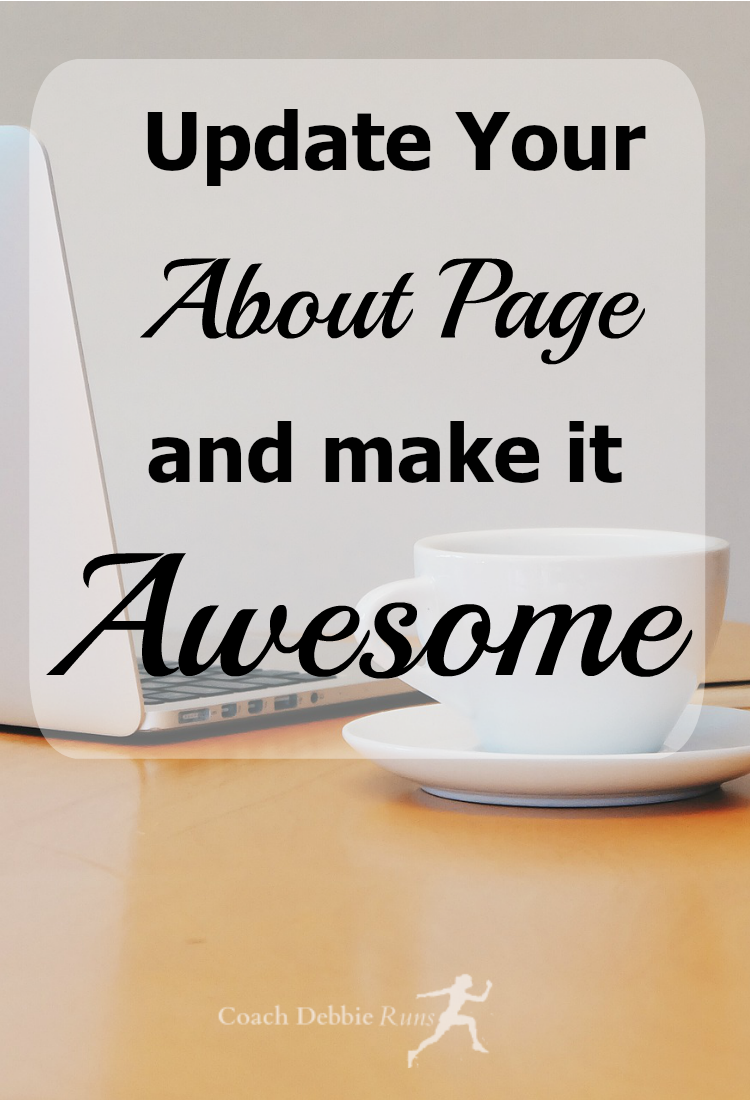 So, what did you find? If it's been a while since you updated the page, you probably found outdated information, old pictures, maybe even something about your life that has completely changed (new child? new marriage? new job? whatever?).
Update Your About Page and Make it Awesome
Did you know that your About page is one of the most important pages on your website? It is the next place that new readers will go after landing on your site for the first time. Before they make a decision whether to add your blog to their list of "must reads," they want to know a little bit about you and your blog.
These tips can help you not only update your About page but make it awesome and help make those new visitors become loyal readers.
What's in it for them?
Believe it or not, the first part of your About page is not about you, it's about your reader. What will you be offering them that they can't get anywhere else? Will you be giving them great information? Delicious recipes? Or maybe a product or a service…coaching, life planning, organizational skills. Catch their attention and hold their interest by letting your potential readers know that all important "what's in it for me?"
Link it up
As I mentioned in my last post, linking to your own content is a great way to keep readers around a little longer. The same thing goes for your About page. Linking to relevant content will encourage your reader to learn a little bit more about you and what your blog has to offer. In my About page, I link to a couple of my favorite recipes and workouts, and also to the full story of my adventurous wedding and my experience in the Paris Marathon, plus a few other pages I'd like new readers to see.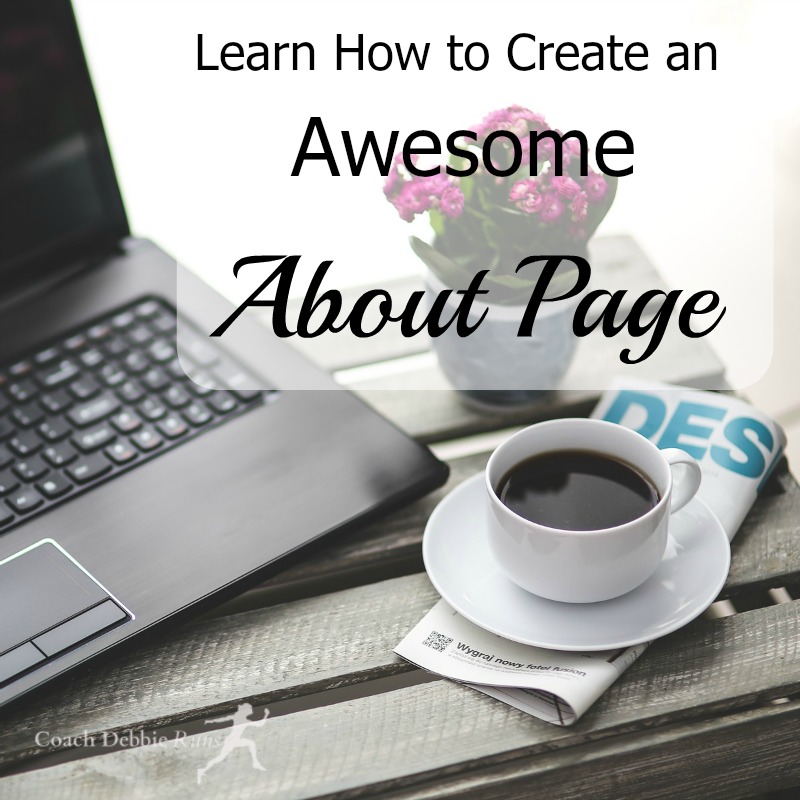 Let's get real
Now comes the fun part, where you finally get to talk about You. What makes you unique, interesting and special? What shaped you as a human being and a writer? In a nutshell of course (another great time to link up to the full story if you've written about it). Keep it honest and real, but don't just lay out the facts of your life. "I'm married and have two kids," is boring, while "I met and married my one true love at the finish line of the race where we met," has some bite.
Make sure to update your photographs too. They liven up your story and your page, so select good photos and change them out from time to time so that they reflect where your life is right now.
Have fun with your description of yourself, but remember that if you have plans to reach out to brands and sponsors that they will be reading your About page too. In fact, it's a good idea to direct potential business connections to your contact information or, if you have it, your sponsorship/work with me page.
Call them to action
Once you've finished talking about the charming author that is you, don't just drop it and go. Give them a call to action. What would you like your reader to do next? Is there a special post that will really let them know what you are about? Is it a cause that you believe in? Do you want their attention on social media? Whatever it is, now is the time to ask for their vote. They know a little about you, they like you and want to know more. Ask.
Do you have an awesome About page? I'd love to see it! Leave a link, or any other suggestions in the comments!
---
My weekly linkups! Please stop by and check out all of the great recipes, workouts, and information that all these awesome bloggers share every week!
Sunday Blog Hop with Jenn
Meatless Monday with Sarah and Deborah
Meatless Monday with Annmarie 
Inspire Me Monday with Janice
Anything Goes with Marilyn
Bonnie, the Pin Junkie
Tip Tuesday with Debbie in Shape
Wild Workout Wednesday with Annmarie, Michelle, Sarah, and Angelena Marie
Wednesday Wisdom with Nanna's Wisdom
The Blogger's Pit Stop with Kathleen
Let's Get Real with Karen.
Friday Fitness with Jill