Before I get to the Tram Road Challenge recap I want to announce the winner of the GoMacro Thrive Superfood Nut Bar winner! Congratulations to Julie G!
Tram Road Challenge Recap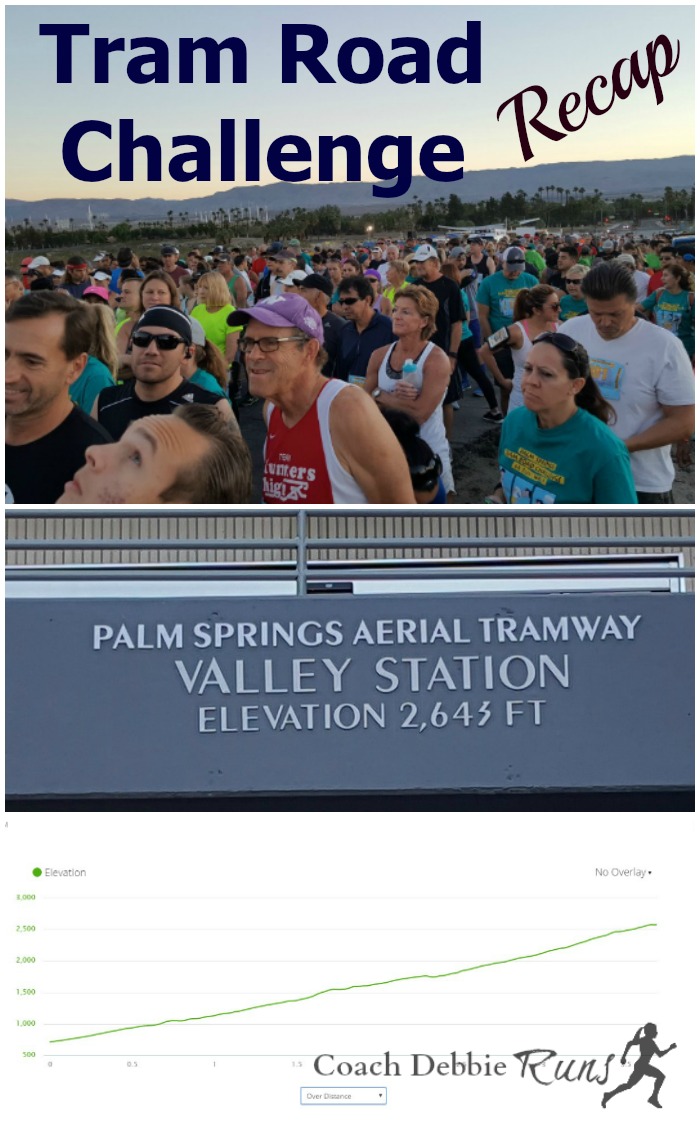 This past weekend was the Tram Road Challenge. It has a special place in my heart, of course, because it was where I met and, three years later, married my husband. If you don't know the story, in a nutshell, we ran the race together, I in my white satin shorts and lace running bra, and after a quick cleanup (Alan changed to a tuxedo jacket and I added a lace t-shirt and veil) we said our vows on the finish line.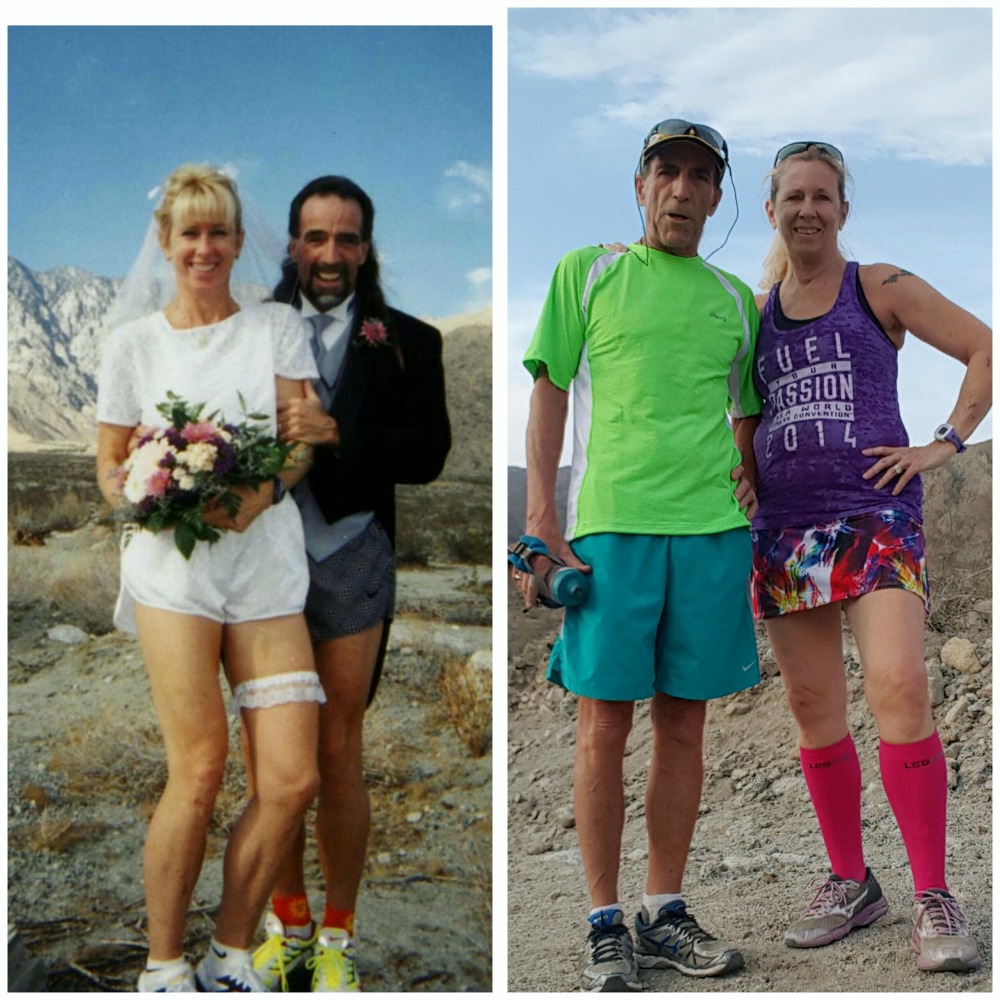 I hadn't run the race in at least 14 years. Once we started coaching cross country we always had an important meet on that weekend. Then last year, if you remember I had a cracked patella. But this year, Alan was announcing the Tram Road Challenge for the third year and I had no more excuses and I thought it would be fun to do the race again. Then, when Palm Springs Life magazine published a really nice story about our wedding, that kind of sealed the deal.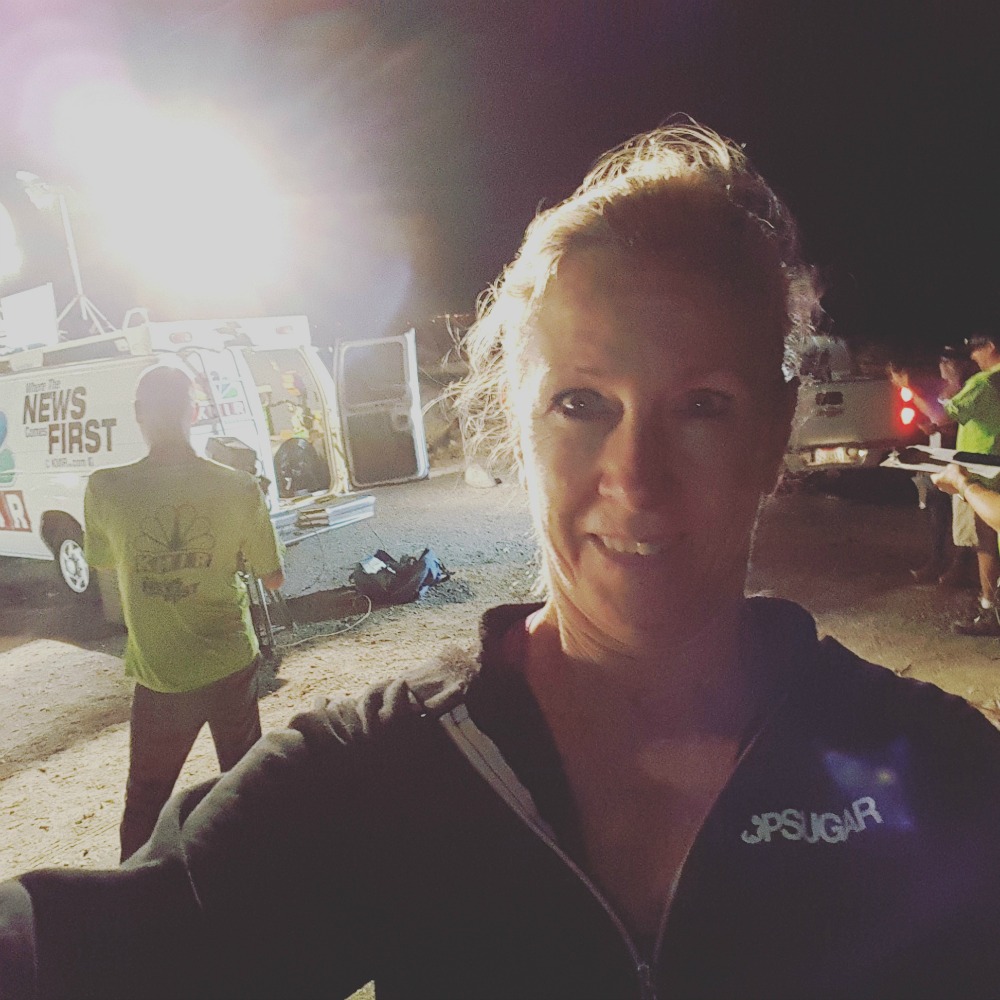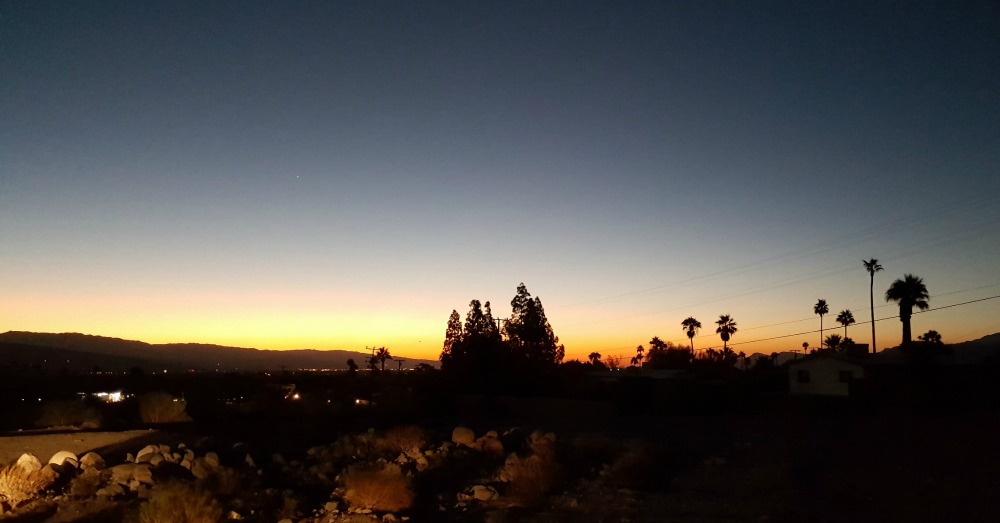 The race starts at 7:00 (with an early 6:30 start for walkers), but since Alan was announcing we had to be there extra early. Meaning we left the house about 4:40 in the morning for the half hour drive to Palm Springs. So I had some time to kill before the race. I did enjoy watching the KMIR news crew set up and do some interviews. You could tell that most of them were NOT runners.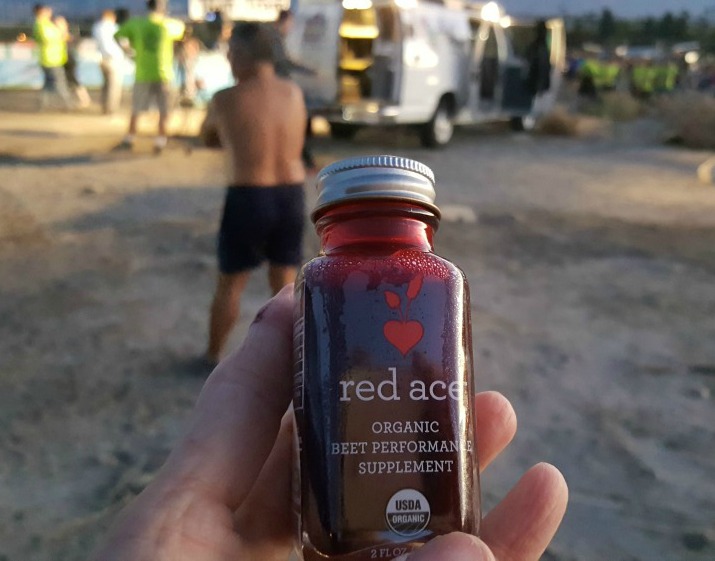 I've been trying out Red Ace Organic Beet juice as a performance supplement. I simply drank a two-ounce bottle before my race. I've never been a beet fan (though I know they're really good for me!), but I enjoy the flavor of Red Ace. It's a great way to get a burst of energy without added sugar or caffeine! I chose the straight beet supplement, but you can also try it mixed with turmeric (which is a great anti-inflammatory) or with greens.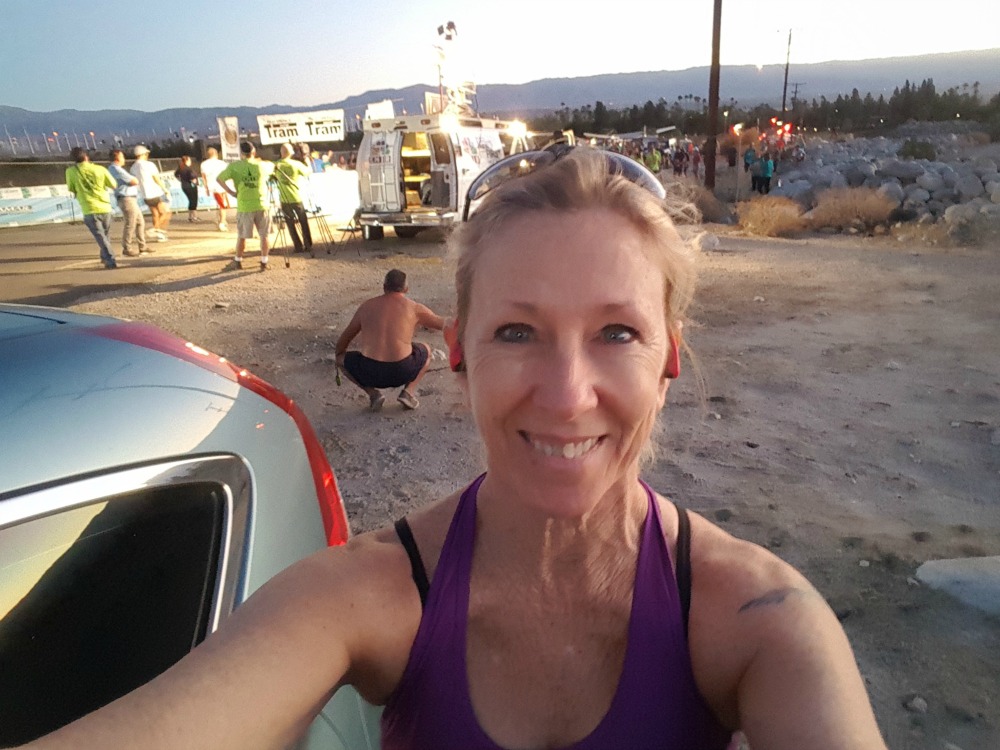 Finally, it was time to start. I did one quick stride out up the hill, just to give it a feel, then tucked myself into line. It's a little tricky for Alan because he needs to be on the truck ready to take off ahead of the runners, but he also needs to start us off. All went smoothly, though, and we were off.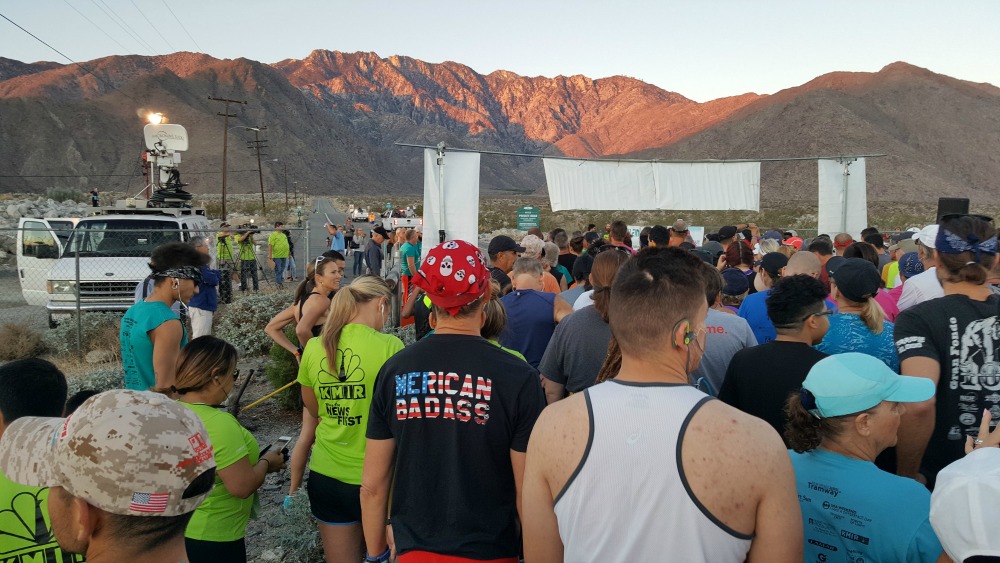 If you follow me on Instagram, you may have seen my post the other day when I had my VO2 Max test. I'll be writing about that, and its benefits for Wednesday's post, but for now it is relevant just to let you know that I managed to reach it within one-half mile into the race. Yes, it is that tough.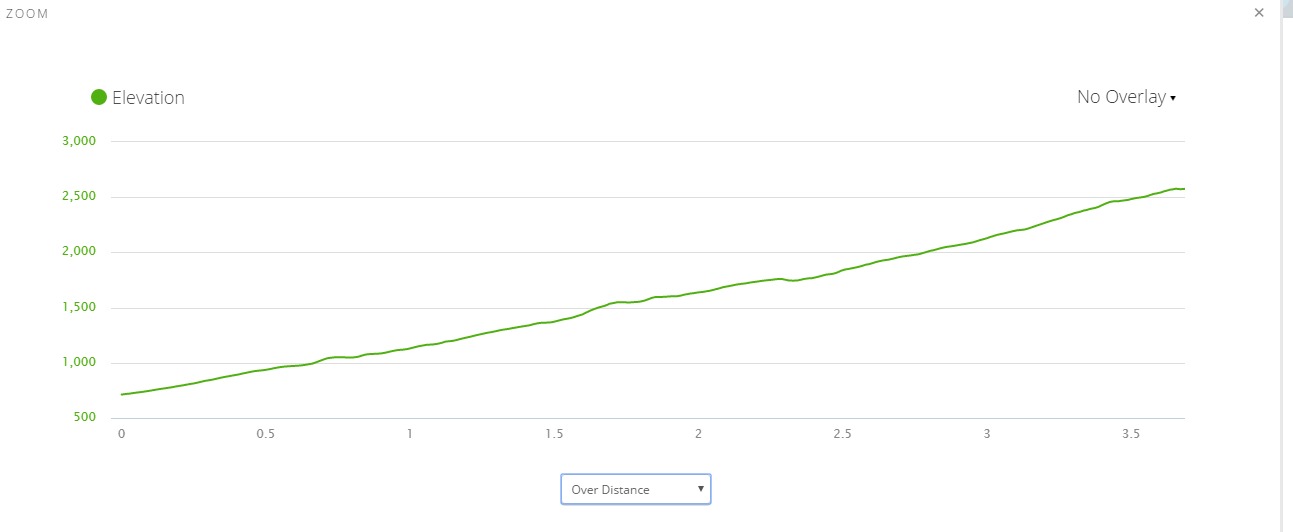 Yes. It was Up. With no down.
I managed to run for about a mile before I had to take a walk break. In addition to the incline, the first part of the Tram Road Challenge this year was quite hot! We were in the sun for a while, then, fortunately, we were surrounded by the shadows of the mountains and the temperature cooled off considerably.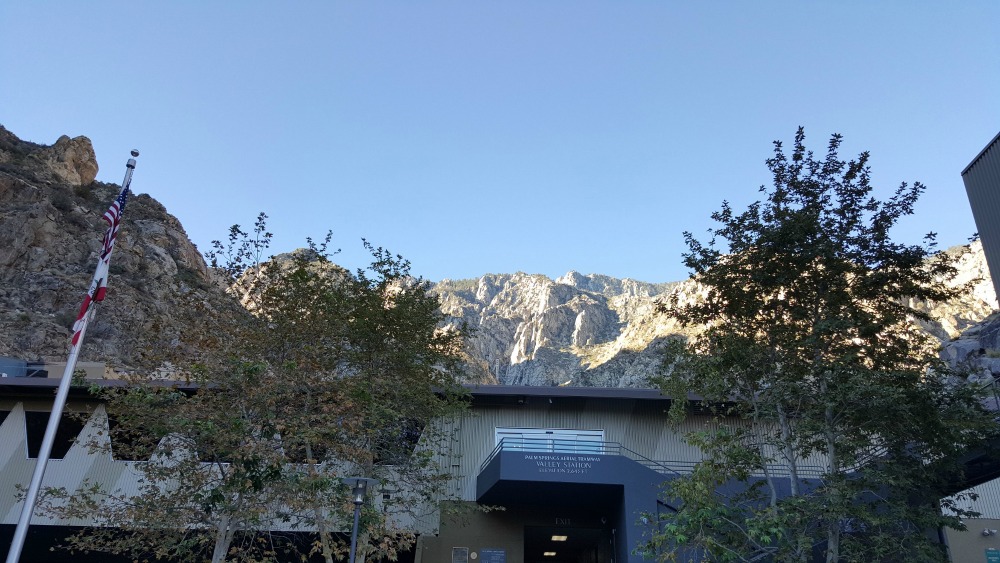 I struggled to run as much as I could, but my calves were killing me, which wasn't really relieved by walking. Still, I tried to alternate as much as I could, tracking myself by some of the other runners around me. They'd run past me, then they would slow down and I'd pass them. Did I mention this race is hard?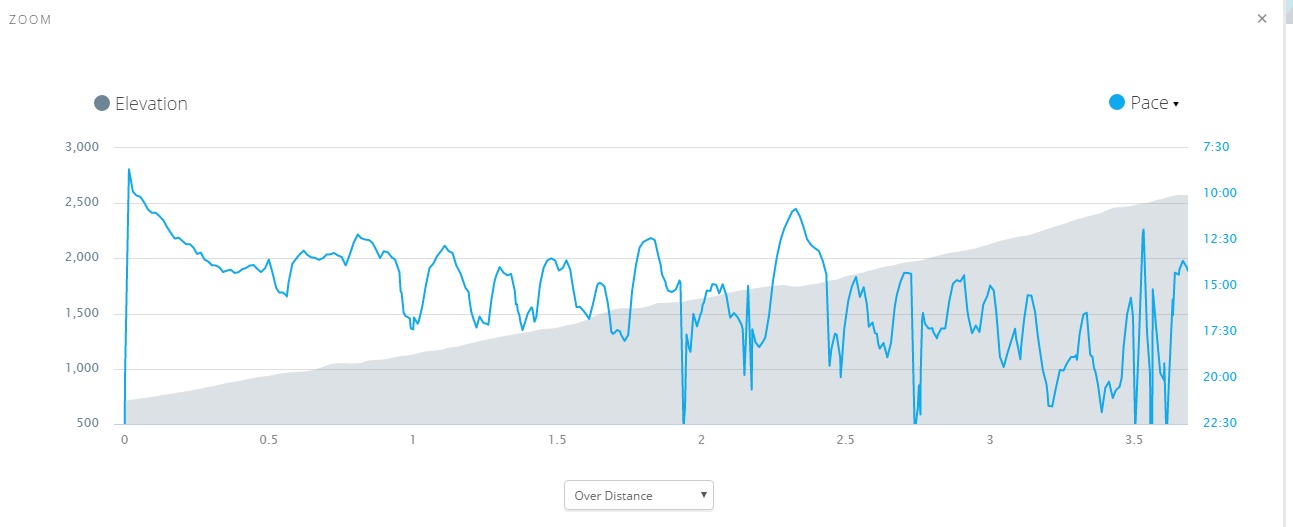 So my pace was a little bit all over the place.
As we were approaching mile three and heard some cheering at a water station, I overheard two of the walkers (who had, remember, started a half-hour before me) talking about whether next year they should join them instead of doing the race. I told them that it was like childbirth. Once it was over you forget how painful it was. Tram Road Challenge humor.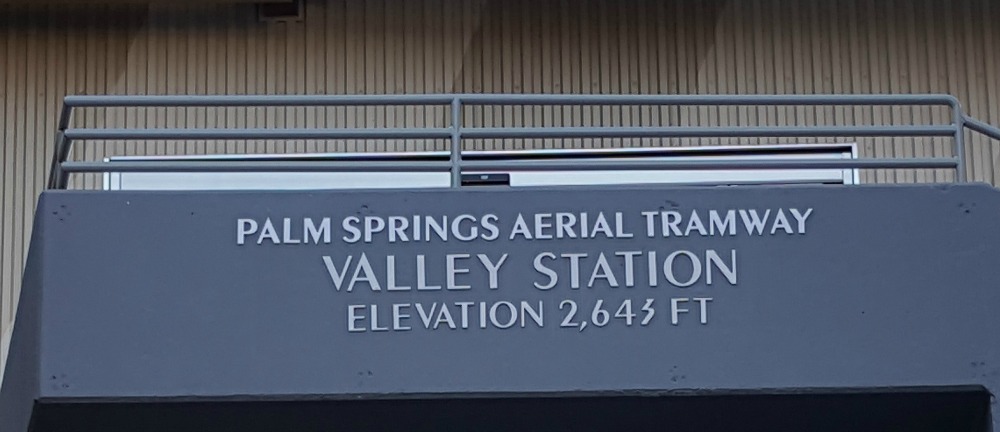 Passing mile three is a mixed blessing. Of course, it means that there is only a little over a half mile until the finish, but it also the hardest part of the course. Seriously, just when you think it can't get any steeper, it does. I tried to follow the directions of a t-shirt I saw someone wearing and "suck it up buttercup" but I was mostly walking by that time.
I did manage to pull it together for the last bit of the race, when you can see the finish line, where I knew that Alan would be waiting. Of course, as he always does, he made me welcome, this time announcing to the crowd that it was our anniversary, that we'd been married right there on the finish line, and that he'd do it all over again. That gave me the inspiration to run across the finish line!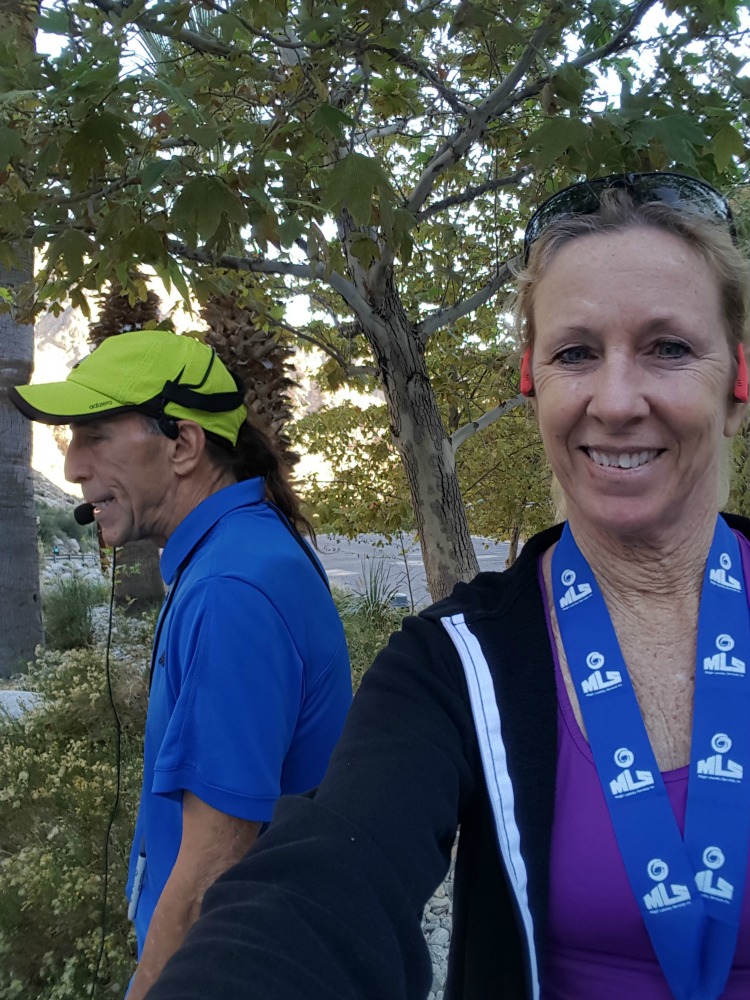 While I didn't do quite as well as I'd hoped, I finished in 57:38, which was good enough for 10th in my division. Times in the race usually translate to just a little faster than a 10k, so that seems about right compared to my last 10k race, which was just under 1:02.

For comparison, the winner finished the race in 29:58, while the first woman finished in 38:49. The course record for men is 26:05 and for women it is 28:56 (back in the day when they had prize money and the pros came out), which, while amazingly fast, sounds much slower than your average 6k run.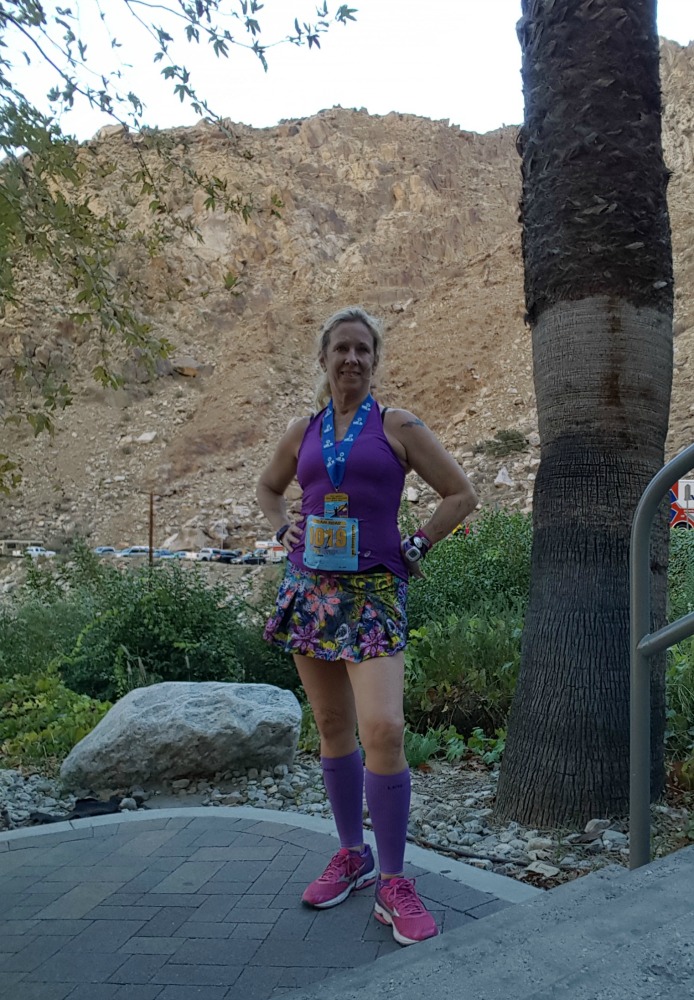 Of course, I had to wait for Alan to finish up, which was a couple more hours, waiting for the last finisher. I'm so glad I took some time to stretch while I waited, including some much needed calf stretches (Lifestretch inspired, of course). Even though I was exhausted after the race yesterday, between the exertion and the early morning, I woke up today feeling pretty darn good. No calf soreness at all! I even took a short recovery run!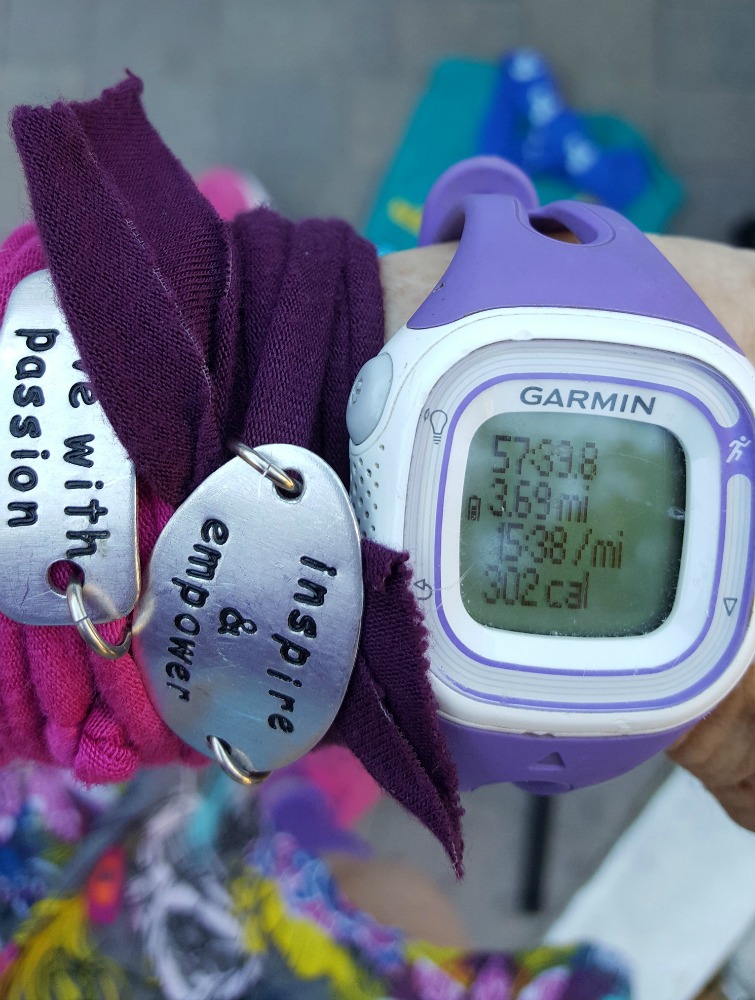 This race is so tough! You can see it on the faces of all the finishers, whether they ran or walked. It really is 3.7 miles straight up. I had a great time (like pregnancy, remember?) and I want to go back next year. And improve my time, of course.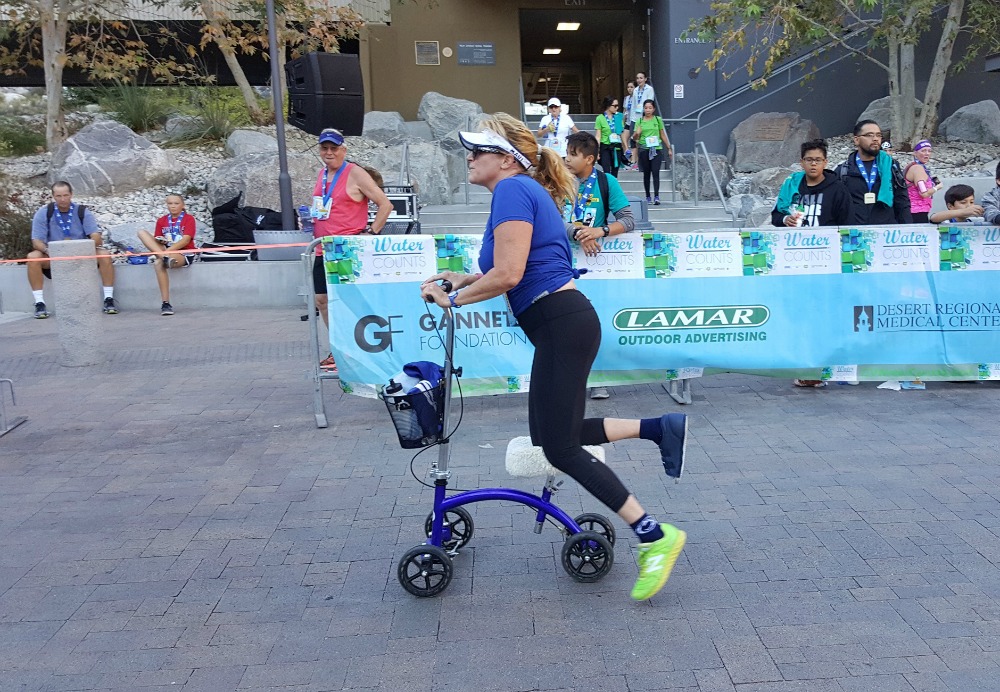 My crazy good friend Linda, with whom I once ran 3:33 in the freezing rain at the LA Marathon. She did the whole thing on one leg (she had surgery on her foot two weeks ago)!
I did learn that, while I did some hill training, that alone isn't enough if I want to do better in this race. We have a couple steeper and longer hill routes in the desert, including the Tram Road itself, and, when I train for the Tram Road Challenge next year I will definitely get myself on those.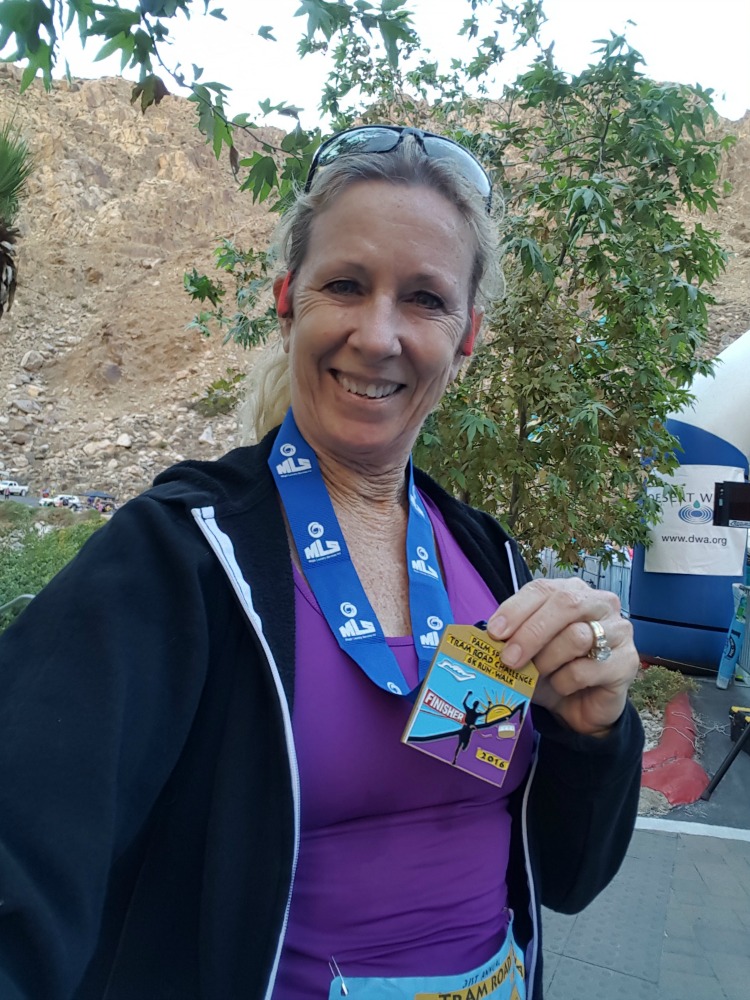 How was your weekend? Any races, events or other fun happenings? Do tell!
---
Weekly Linkups
My weekly linkups! Please stop by and check out all of the great recipes, workouts, and information that all these awesome bloggers share every week!
Meatless Monday with Sarah and Deborah
Meatless Monday with Annmarie  and Rachel
Inspire Me Monday with Janice
Anything Goes with Marilyn
Wild Workout Wednesday with Annmarie, Michelle, Jen, and Nicole
The Plant Based Potluck Party with Deborah
The Running Coaches' Corner with Rachel, Suz, Lora Marie, and Me!
Giveaway Roundup and Try Out Thursdays with Smitha
The Blogger's Pit Stop with Kathleen, Janice, Julie and Me!
Living a Life of Fitness, Health and Happiness with Jill
Friday Favorites with Heather