After coaching high school cross country for 14 years, I saw many young people join the team as freshmen, just out of middle school, young, small, a little scared as they embarked on the journey that is high school. They didn't know it, but joining the cross country team was one of the best, albeit one of the toughest, things they could do to help them succeed, not only in school but in life.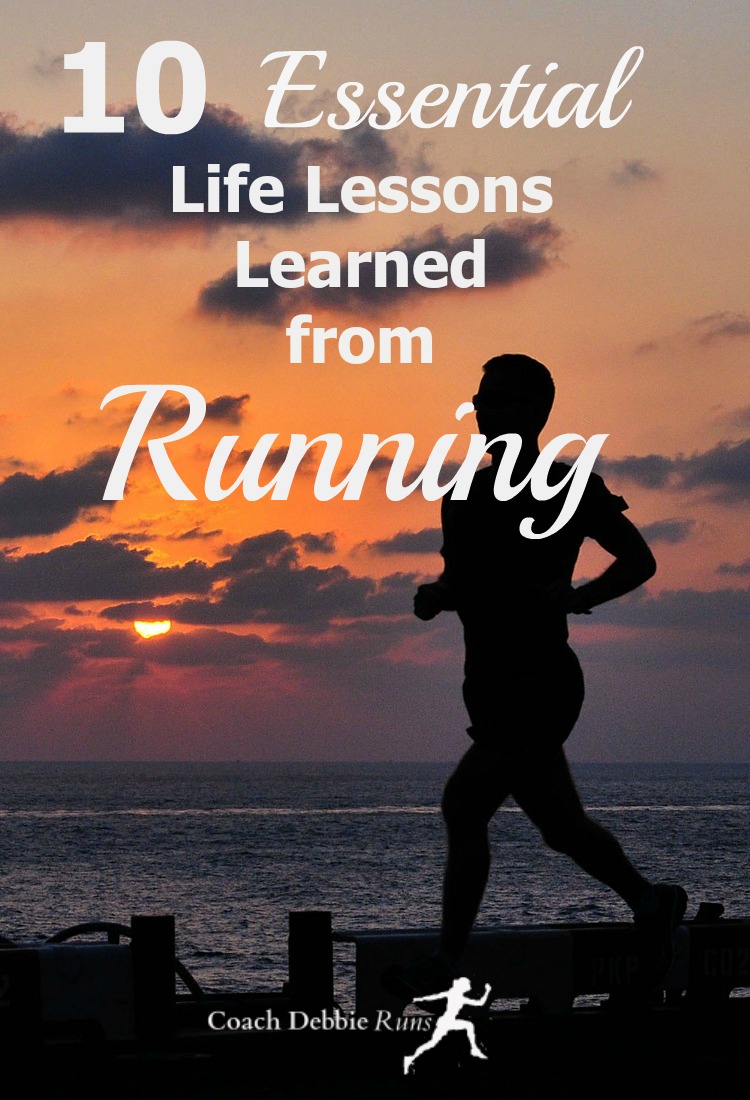 There are many life lessons that high school students will learn from running. Over the season, as they work hard, enjoy some successes, suffer some failures, push through their discomfort, they grow as human beings, mature into responsible young people who are well on their way to becoming successful adults.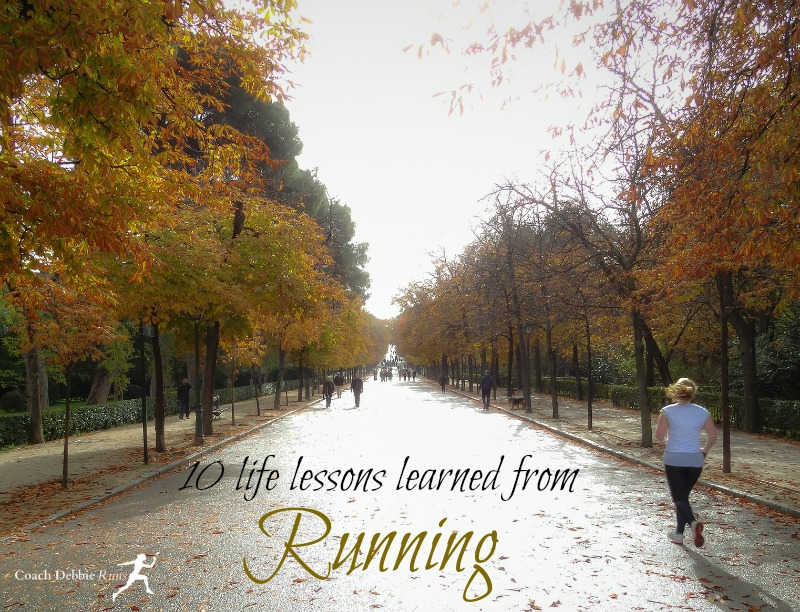 These are life lessons that we as adults can learn (or be reminded about) too. We just have to pay closer attention and let it happen.

Life Lessons from Running
Don't Stop When Things Get Tough
When we are young (or immature) we tend to give up when things around us get hard. Running teaches us that the reward comes when we keep going even though it is difficult.
Achieving Your Goals Takes Hard Work
If you want to win the race, you have to put in all the preliminary mileage and training that is needed to get you in top condition. Likewise, if you want to graduate from college or run a successful business, you need to put in the work to accomplish your goal.
You're Stronger Than You Think
With hard work, training, and dedication to your goals, you might surprise yourself with what you can accomplish.
Everything is Mental
Running teaches you that your mind is your best tool. It can get you through those times when you feel like your legs can't carry you one more inch.
You Do "Have the Time"
If you want something badly enough, you will find the time.
Working as a Team Will Lead to Success
While running is generally thought of as an individual sport, success in cross country and even marathon racing comes from working as a team.
If You Wait for "Perfect" You'll Never Accomplish Anything
Whether it is perfect weather, race course, or time of the year, if you sit around waiting for it you won't go anywhere.
You Define You
You get to choose the person you want to be. Not your parents, your teachers, your friends, your spouse, not even your coach. You can choose to push yourself to success, or to stay where you are.
Just Because You Lose Doesn't Mean You're a Loser
In running, most people don't win. Yet they still strive to improve, work hard to achieve their goals, and challenge themselves to accomplish more. That sounds like the definition of a winner.
There are No Shortcuts, Hacks, or Tricks
To succeed in running, you have to put in the work. It is as simple as that.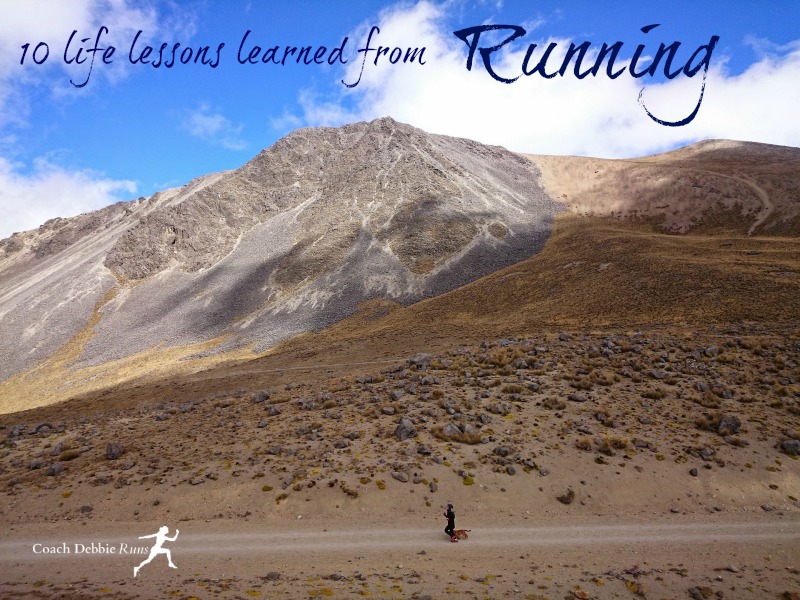 What life lessons have you learned from running?
And Now It's Time for the Running Coaches' Corner!
Loading InLinkz ...
---
My weekly linkups! Please stop by and check out all of the great recipes, workouts, and information that all these awesome bloggers share every week!
Sunday Blog Hop with Jenn
Meatless Monday with Sarah and Deborah
Meatless Monday with Annmarie 
Inspire Me Monday with Janice
Weekend Snapshots with Erin
Anything Goes with Marilyn
Wild Workout Wednesday with Annmarie, Michelle, Sarah, and Angelena Marie
The Running Coaches' Corner with Rachel, Suz, Lora Marie, and Me!
Giveaway Roundup and Try Out Thursdays with Smitha
The Blogger's Pit Stop with Kathleen
Friday Fitness with Jill