Most of you have heard my dog rescuer stories, especially if you've been following for awhile. All of our dogs are rescues, most of them right off the street. We have saved many others and happily returned them to their homes. Once it was even like we were guided to the right home!  We've also been part of neighborhood rescues, where up to five or six people worked together to capture a stray dog and find its home. Heck, we even rescued a calf once!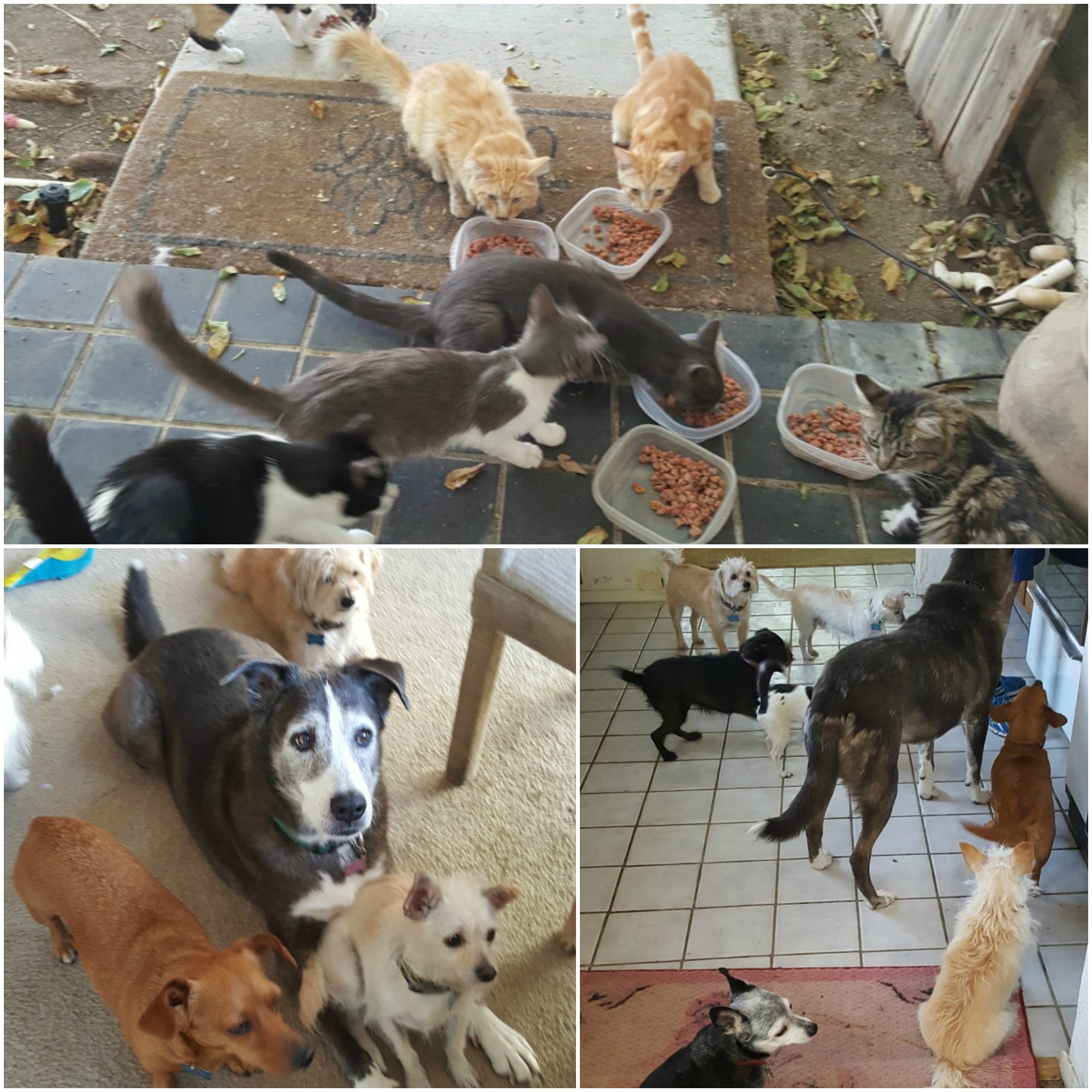 What I don't talk about as much is the cats that we feed and care for. While I say "we," I really mean Alan, who does most of the work with the cats. He feeds them, traps as many as possible for the TNR program (trap, neuter, release), and helps others in the neighborhood do the same. He even stands over them while they're eating and chases off the coyotes!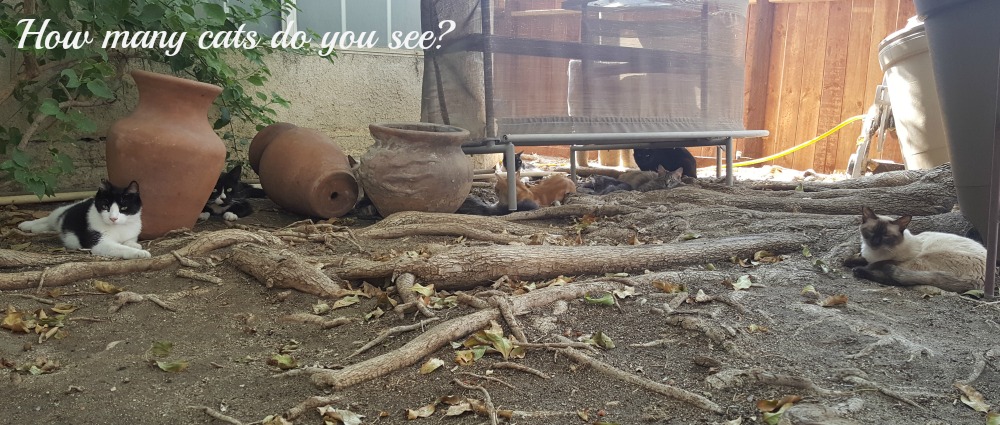 Yes, these are feral cats, though watching some of them you'd never guess it. Most of them have names. Many of them allow Alan to pet them. A few of them even let me pet them. But for the most part, these are wild, feral cats who just happen to have it made, with regular meals, health care when necessary, and love if they are willing to allow it.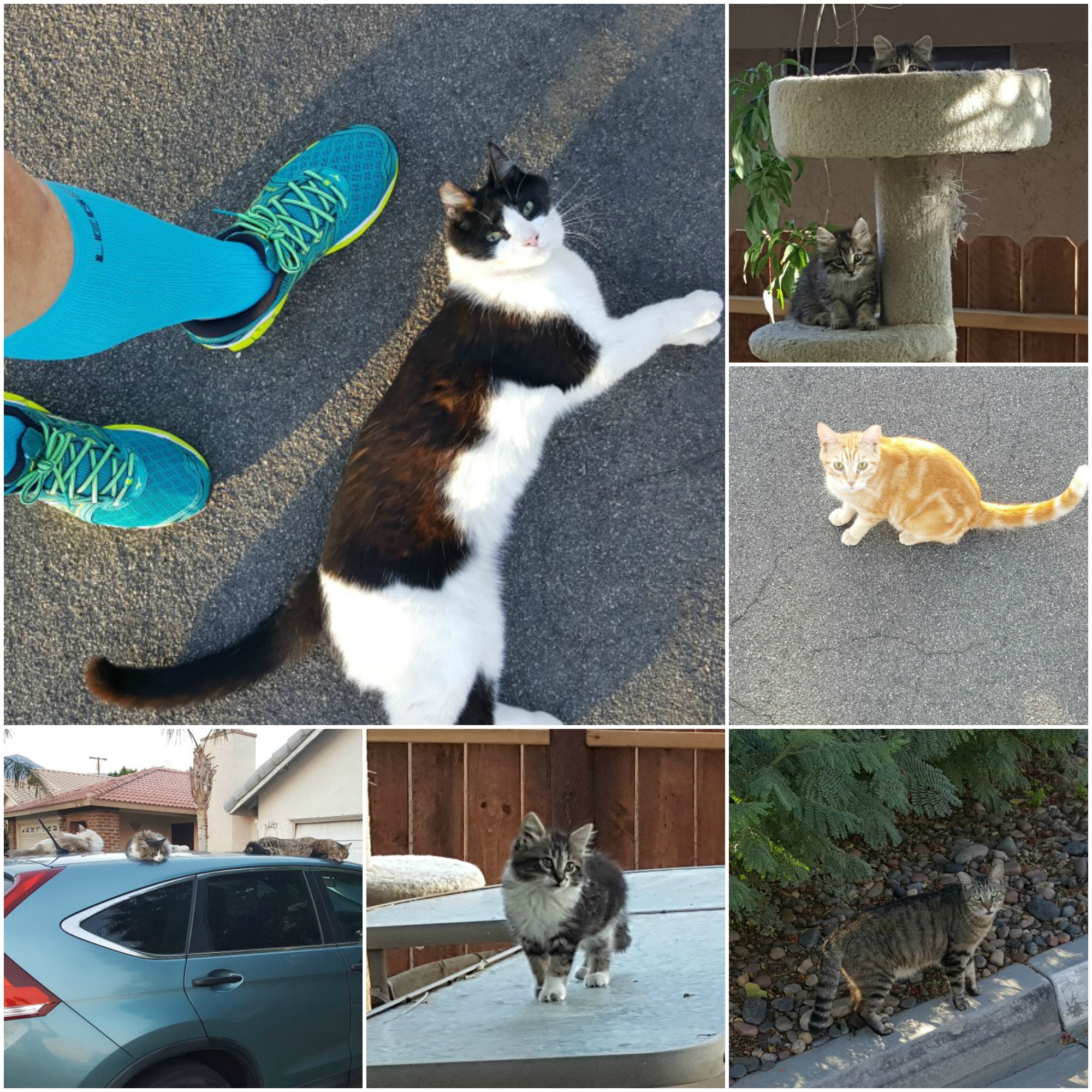 We are fortunate to work with a group who has a grant for the TNR, though we have paid reduced fees for neutering services in the past. Other than that, though, it's all on us. We buy the food, transport the cats, pay for additional health needs and any other expenses that come up. When the inevitable kittens are born, we do our best to tame them and find them good homes.
We love doing all of this, but to be honest, it is expensive. We currently have about 30 cats that we care for and I estimate we spend about $50 a week for their food and care. To that end, Alan and I started a Go Fund Me to help us out.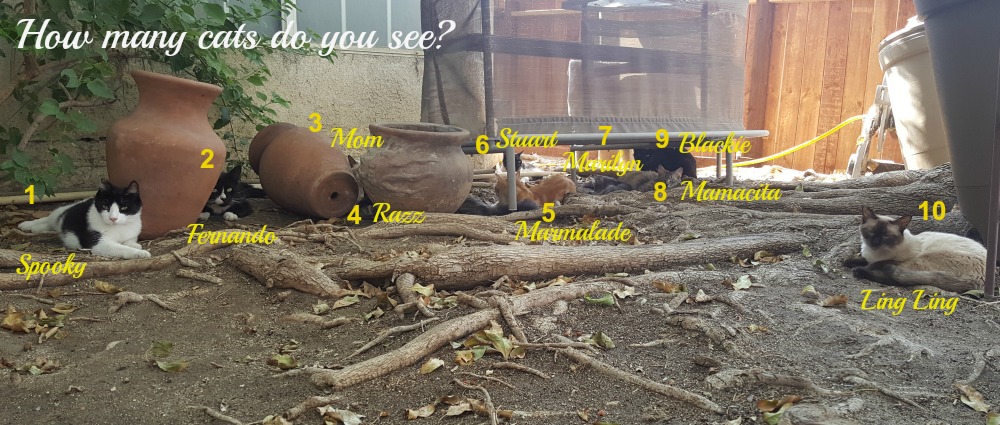 We're trying to raise $1,500, which we figure will be about a year's worth of food and care. I'd love it if you could share this post, our Go Fund Me page or help us out in any way. We thank you and Spooky, Fernando, Mom, Razz, et al thank you.