Hurray for Friday! This has been a long week for some reason, though I can't believe that it's already March! It's also been an…interesting week. I'll tell you all about the four good things and, of course, the one weird thing.
Friday Wrap: Four Good Things and One Weird Thing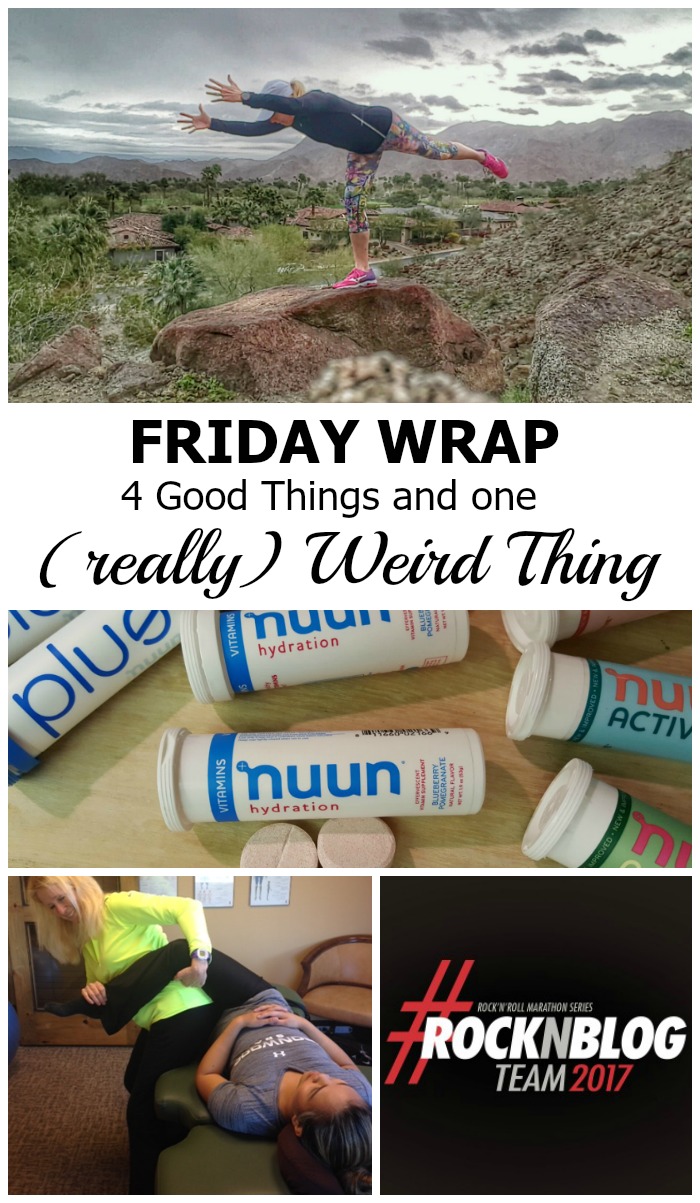 Rock'n'Blog 2107
I'm so excited that I was selected for the 2017 Rock 'n' Blog team! This will be my second year as a member. I love representing the Rock 'n' Roll Marathon and sharing the love of all things Rock 'n' Roll! You may remember that I ran the very first Rock 'n' Roll marathon in San Diego way back in 1998. If you want to join me this year, or run any of the other RNR races, you can use the code RNB15 to save $15 on most of the races!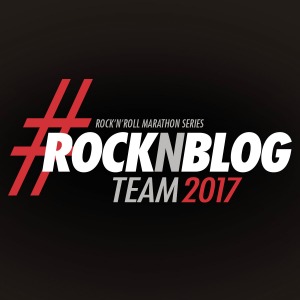 A Little Getaway
As you may know, Alan is a race announcer. He announces running races and triathlons throughout Southern California and this weekend we'll be heading to the first of the TriEvents Triathlon series races in San Dimas. It's always a nice little getaway for us, since we'll drive there on Saturday, go out to dinner, and stay overnight. Alan will be working on Sunday, while I will probably take a run (though I've been doing some social media for Tri Events, so I may be kept busy too!).
Nuun Vitamins
As a Nuun Ambassador, I sometimes have an opportunity to try out new products. This time I was sent the new Nuun Vitamins! Not only do you get your electrolytes, sodium, potassium, magnesium, calcium, and chloride, you also get vitamins including a, b folate, b-6, b-12, c, d, e!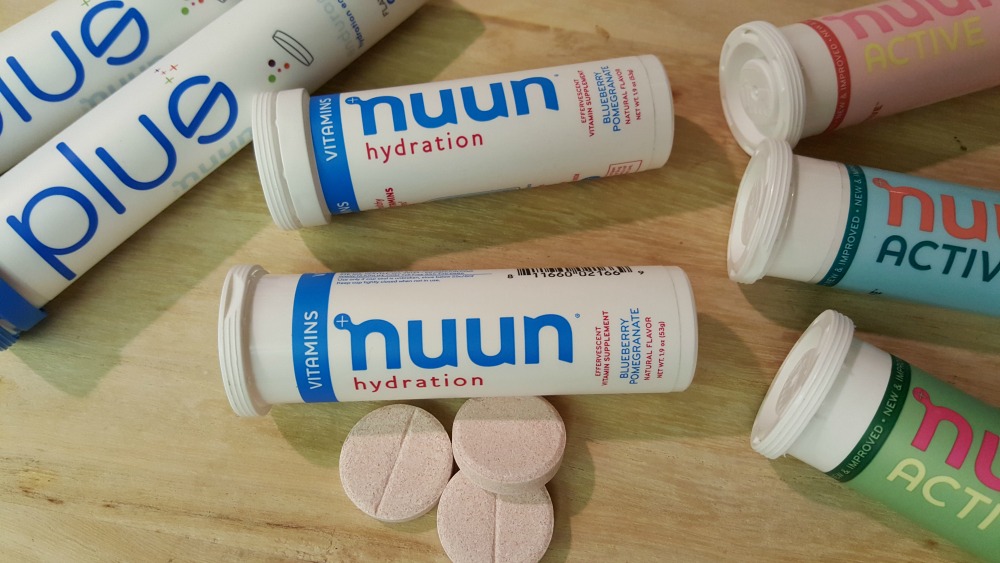 Each tab is vegan, soy and gluten-free, and has only 10 calories! You simply drop the tablet in your water and sip as you go! They have a light, pleasant taste, which makes it easy to drink up! I'm trying the Blueberry Pomegranate, and the Nuun Vitamins also comes in five other flavors!
2 Massages & a Stretch
In the last 10 days, I have had two massages and a fascial stretch! My bod is feeling pretty awesome right now! The massages were both Groupons, and the stretch was a trade with a co-worker. I had to have the massages so close together because I'd almost let the Groupon expire, but it still made me feel kind of ritzy having two in one week!.
The therapist was quite good (I went back to the same woman for my second massage). I've been dealing with a sciatica flare-up since my knee injury (opposite side, from limping around), and between the stretching and the massages, it feels much better!
Of course, most Groupons have conditions and that is what leads me to the weird happening this week.
One Weird Thing
So, the deal on my Groupon was two massages and one consultation by a holistic doctor. I actually thought that this sounded pretty interesting. I believe in a blended holistic/medical approach to health, and I wanted to hear what the doctor would say.
When I called to make my massage appointment I found that they wanted to schedule the consultation first. No problem, so I made the appointment.
When I arrived for the appointment, I was given some paperwork to fill out and told that the doctor was with a patient and would be with me shortly. Again, no problem. The receptionist asked if I'd like to sit in a sauna chair while I filled out the paperwork, and again, sure, why not.
The sauna chair was a wooden, enclosed chair that, when I was seated in it came up about to my chest. The bench was kind of hard, but it was nice, though after the half hour that I had to wait(!) I was ready to get out. It looked something like this: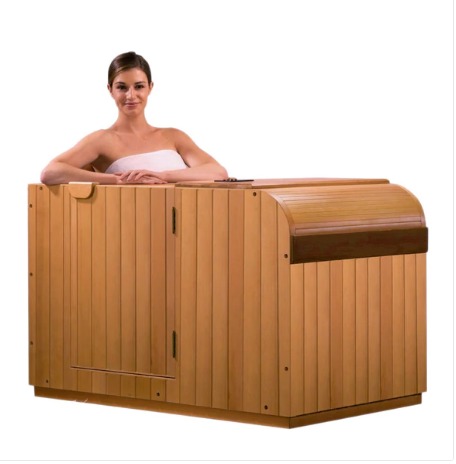 And it is, if you're interested, available on Overstock.com for $899. (<– NOT an affiliate link!)
Anyway, I was finally taken back to the doctor's office. As a side note, during my 30 minute wait, I also had time to read the brochure and discovered that the doctor was a PhD. (in pharmacology, biochemistry, and clinical nutrition) so technically a doctor, but not the kind of doctor that was implied in most of the literature. And I didn't see the medical degree that is implied with the title Clinical, Naturopathic and Homeopathic physician. Though admittedly I don't know the degree and experience requirements for that title.
I was escorted into his office by an unusual looking bald woman. On reflection, I believe she may have had alopecia because even her eyebrows were drawn in. I was seated in a chair across from the doctor, while the woman sat to my side, between us. We were not introduced. Oh, and I distinctly smelled cigarette smoke, the way a smoker smells. I wasn't sure who it was coming from.
After a little chat about lifestyle, the doctor took one of the woman's hands in his and directed her to tap various parts of my body. She held her hand that he was holding so that her thumb and middle finger were touching (kind of like an "OK" sign). She would tap on my stomach, while the doctor would try to pull her two fingers apart. She would tap as he directed. Sometimes he could pull her fingers apart, sometimes not.
And that, my friends, was the testing that led to the diagnosis: My gut was full of fungus. My liver wasn't good. I wasn't operating at full potential because of this, and, even though I was vegan, I couldn't eat clean enough food to counteract it. He added a little story of a study in Sweden were a group of people were cured of such a fungus by a combination of a non-GMO diet and taking saunas a couple times a week.
And of course, I could also be cured by purchasing this package of saunas for $180 (only $30 each! Plus two free!). And, also of course, he had supplements.
Amazingly, I managed to get out of there without spending a dime. I almost ran out.
Now, I fully admit that I'm pretty open-minded about naturopathic medicine. I think our mind alone can help cure some diseases, and that some natural supplements have some great effects. But…diagnosis through some middleman tapper? Saunas as a cure-all? That's all a little too woo-woo for me!
Oh, and I found out later (by finally going to Yelp and reading the reviews) that it was the doctor who was the smoker! Fine way to set a healthy example!
That was my one weird thing this week. It almost kept me from going back for the massage, but, as it turns out, I'm glad I didn't.
Have you ever had a weird so-called medical experience like that? Do you have any fun plans for the weekend? Would you like to join me in San Diego on June 4?
---
Weekly Linkups
My weekly linkups! Please stop by and check out all of the great recipes, workouts, and information that all these awesome bloggers share every week!
Meatless Monday with Sarah and Deborah
Meatless Monday with Annmarie  and Rachel
Inspire Me Monday with Janice
Wild Workout Wednesday with Annmarie, Michelle, Jen, and Nicole
The Plant-Based Potluck Party with Deborah
The Running Coaches' Corner with Rachel, Suz, Lora Marie, and Me!
Giveaway Roundup and Try Out Thursdays with Smitha
The Blogger's Pit Stop with Kathleen, Janice, Julie, and Menaka
Friday 5 2.0 with Rachel and Lacey and Meranda
Sunday Fitness and Food with Angela and Ilka