I'm really excited to share this Medjool Date Energy Gels recipe with you! With only five ingredients, these gels are vegan, gluten-free, contain no added sugar, yet have carbohydrates and electrolytes to keep you fueled for the long run (or ride). Best of all, they're quick and easy to make!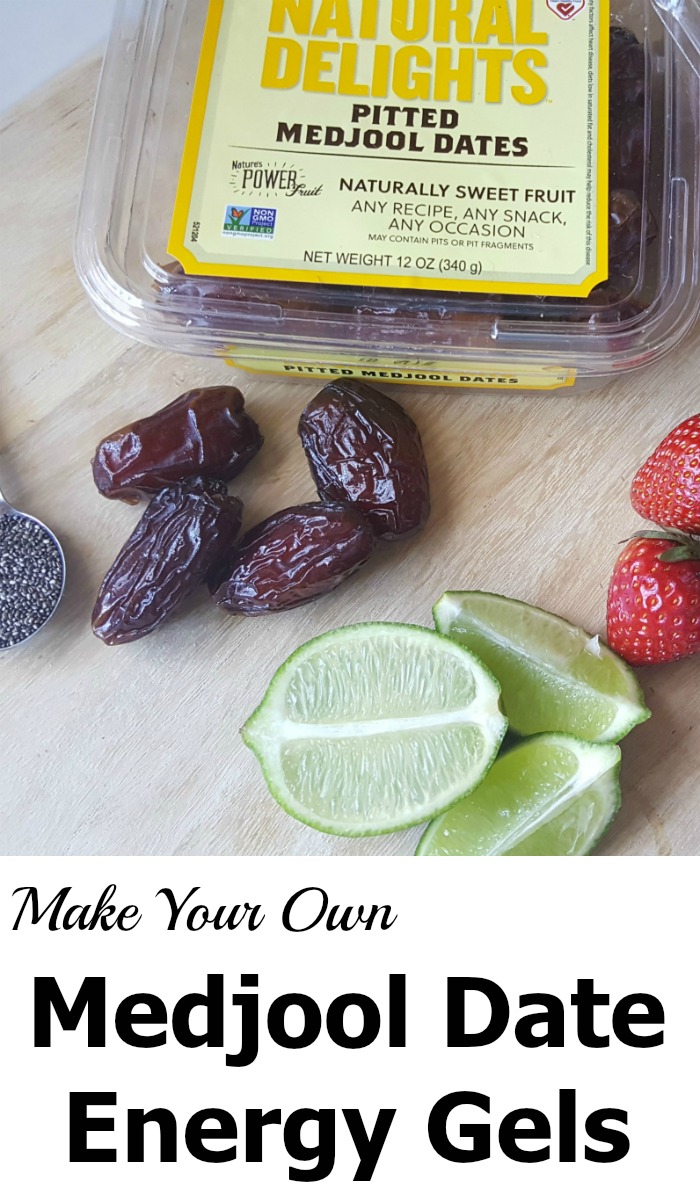 As you know, I am a 2017 Ambassador for Natural Delights Medjool Dates and I have been having so much fun creating a variety of recipes using Medjool dates as my base. I have made everything from candy-like Medjool Date Truffles (no added sugar though!) to Chocolaty Energy Balls, to my personal favorite, Medjool Date Appetizers (because they have such a delicious savory/sweet combination).
I've also been telling you what a great food Medjool dates are for athletes! They are loaded with nutrients, complex carbs, and fiber to fuel your day (or your workout). They contain more potassium than bananas, so they're great for recovery.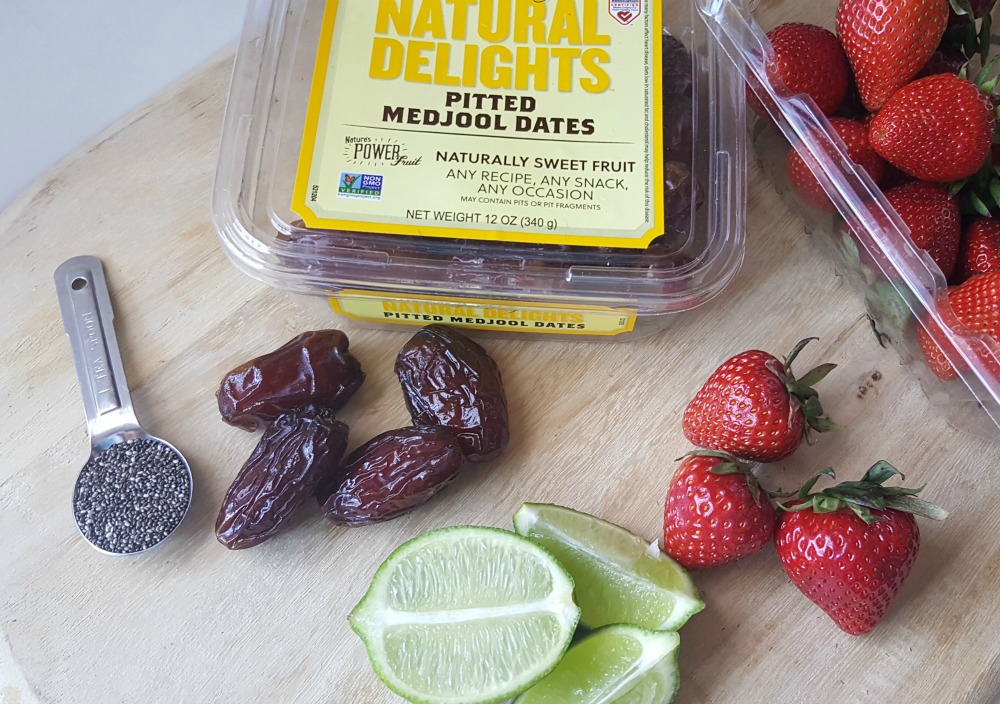 My husband loves to take a few Medjool dates on his bike rides. He says they give him a quick lift and help to fuel his ride. While I love eating the dates after my workout, my stomach doesn't do well with solid food during a run, so I haven't been able to try them out.
Until now!
The idea for making Medjool Date Energy Gels has been rolling around in my head for a while. It seemed like a natural! While I should note that I am not a nutritionist, I do know that with their great flavor, natural carbohydrates, and texture, Medjool dates are the perfect base for an energy gel.
I'm not particularly a fan of store-bought energy gels. Many are made with processed sugars, preservatives, and a few other ingredients I can't quite pronounce. I also think that most are too sweet, making them difficult for me to get down when I'm on the run.
These Medjool Date Energy Gels are an all-natural, whole-food source of carbohydrates, potassium, and sodium, and they taste much better than store-bought!  They don't photograph well, though, so you'll have to excuse me for that!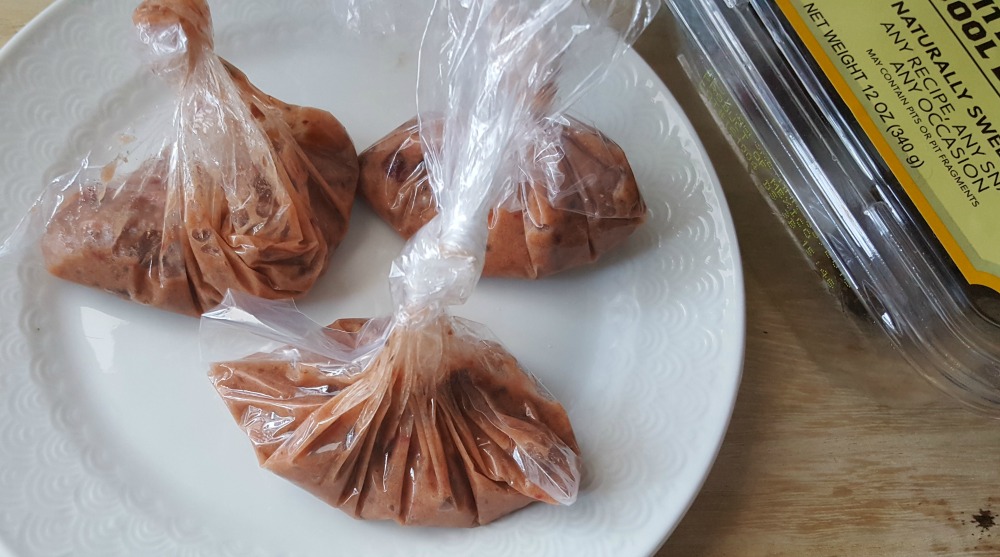 Medjool Date Energy Gels with Strawberries and Chia
Medjool Date Energy Gels with Strawberries and Chia! Vegan and Gluten-Free
Vegan/Vegetarian Energy Gels
Ingredients
3 ounces Natural Delights Medjool Dates (about 6 dates), pitted
3 or 4 fresh strawberries
1 teaspoon chia seeds
Pinch of salt (about 1/10 teaspoon)
1 teaspoon lime juice
2 tablespoons water
Instructions
Cut the fruit into smaller pieces and place it in a blender or food processor.
Add the chia seeds, salt, lime juice, and water.
Blend until smooth.
Place into 3 small sandwich bags or container of your choice.
Refrigerate until ready to use.
Notes
Nutrients estimated.
Because of the small size of the batch, I needed to frequently scrape the sides of the food processor. If you make a bigger batch, it will probably blend more quickly.
Nutrition Information
Serving size:
1 ounce
Calories:
100
Fat:
0
Saturated fat:
0
Carbohydrates:
23
Sugar:
21
Sodium:
80 mg
Fiber:
2
Protein:
0
Cholesterol:
0
I love these Medjool Date Energy Gels! They taste so good, and the texture is less, well, gel-like than the store-bought kind.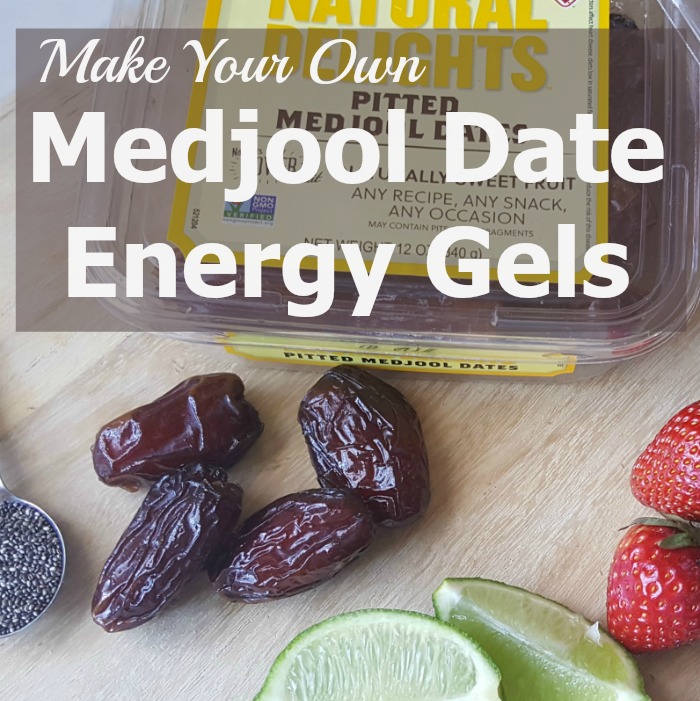 As for how to carry them, it's really up to you. A sandwich bag will work, either the zipper type or the old-fashioned kind. I like the fold-over type. I tie it in a knot, then bite it off when I'm ready to use.
Here's another solution! As my Running Coaches' Corner co-host Suz reminded me, these EnduraPouches (<– affiliate link) hold about three ounces, are washable and reusable, and can be opened and re-closed. Great way to reduce waste, too.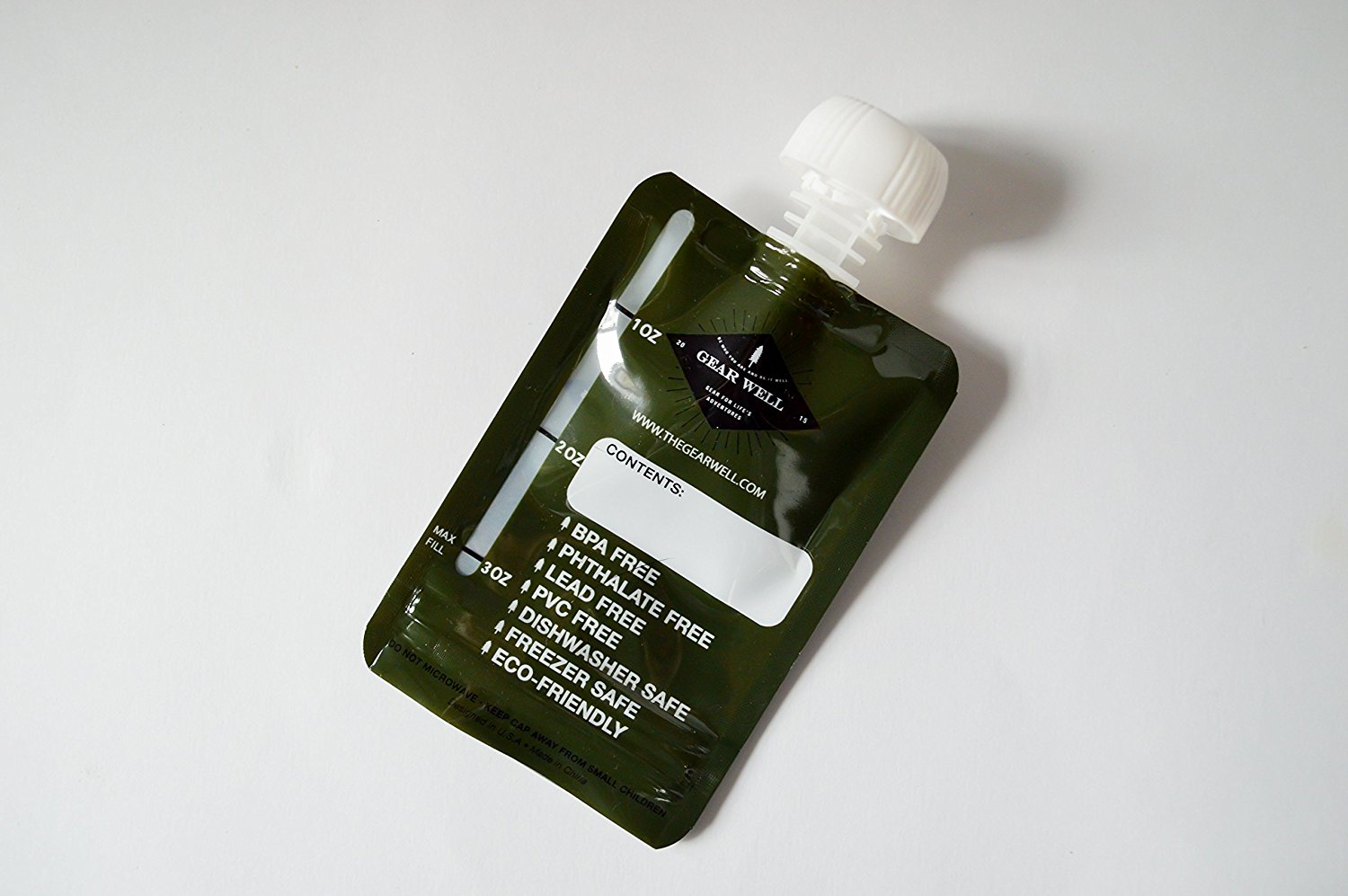 Do you use energy gels? Have you ever made your own?
---
Weekly Linkups
My weekly linkups! Please stop by and check out all of the great recipes, workouts, and information that all these awesome bloggers share every week!
Meatless Monday with Sarah and Deborah
Meatless Monday with Annmarie  and Dixya
Tuesdays on the Run with Marcia, Erika, and Patty
Inspire Me Monday with Janice
Wild Workout Wednesday with Annmarie, Michelle, Jen, and Nicole
The Plant-Based Potluck Party with Deborah
The Running Coaches' Corner with Rachel, Suz, Lora Marie, and Me!
Giveaway Roundup and Try Out Thursdays with Smitha
The Blogger's Pit Stop with Kathleen, Janice, Julie, and Menaka
Friday 5 2.0 with Rachel and Lacey and Meranda
Sunday Fitness and Food with Angela and Ilka