Alan and I are pretty excited that the San Francisco 49ers are kicking off Monday Night Football this week. So excited in fact, that I am also kicking off our annual Meatless Monday Night of deliciously vegan Football Food.  Of course, every night is meatless in our household, but Monday nights during football season are my opportunity to create a fun, easy, and delicious menu that somehow just says "football."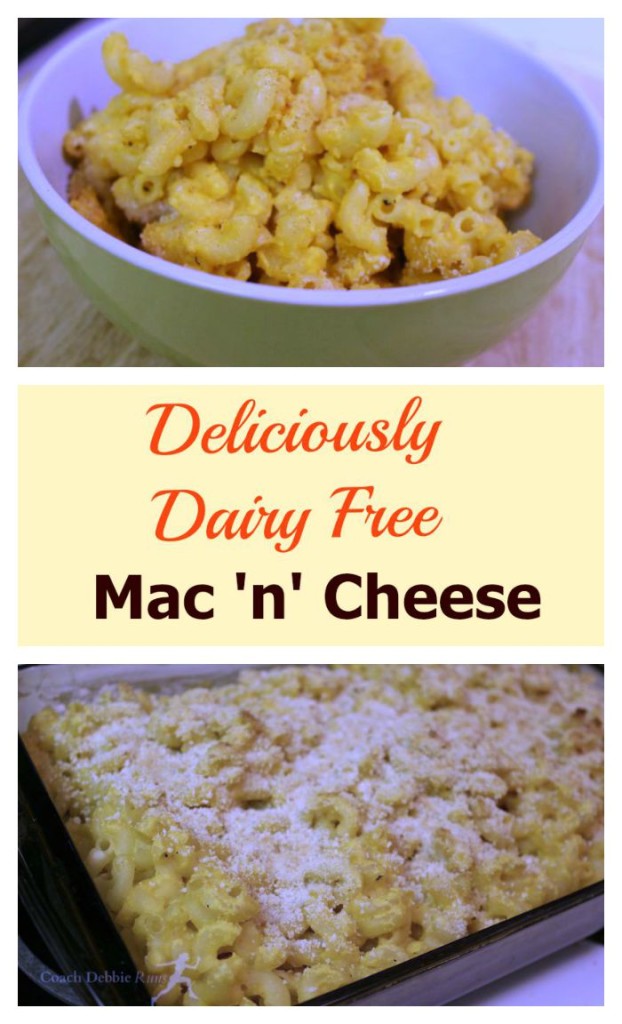 I decided to go with my favorite version of vegan Mac and Cheese for week one. Alan and I both love this rich and creamy pasta dish. And even though I call it football food, it's actually much healthier than you'd expect. In addition to skipping the actual cheese, my recipe also has no added oil or vegan butter. Instead, I make it creamy with raw cashews and Silk Cashew Milk, cheesy with nutritional yeast, and even throw in some vegetables for more nutritional value and to add both creaminess and color to the sauce.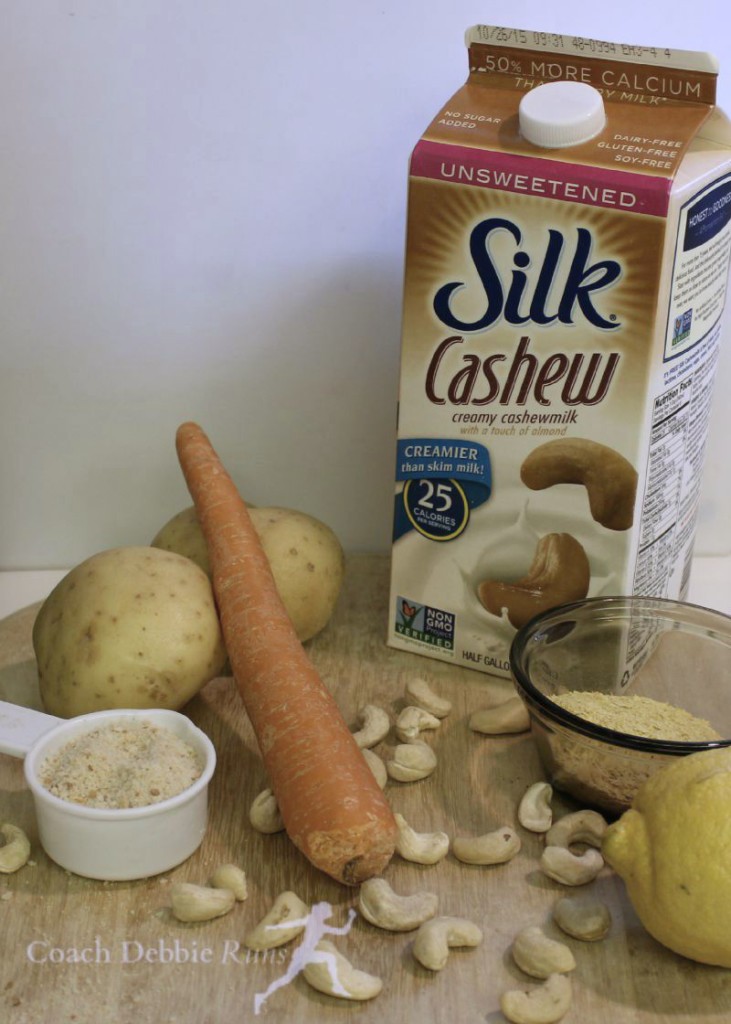 I originally based this sauce on one of the many cashew cheese recipes I've tried. Cashew cheese is delicious, and I got to thinking that it would make a pretty good pasta sauce (because cheese sauce + pasta is nearly always awesome). I've played around with this recipe a bit and I believe it is one of the best that I've tasted. I think that you'll agree.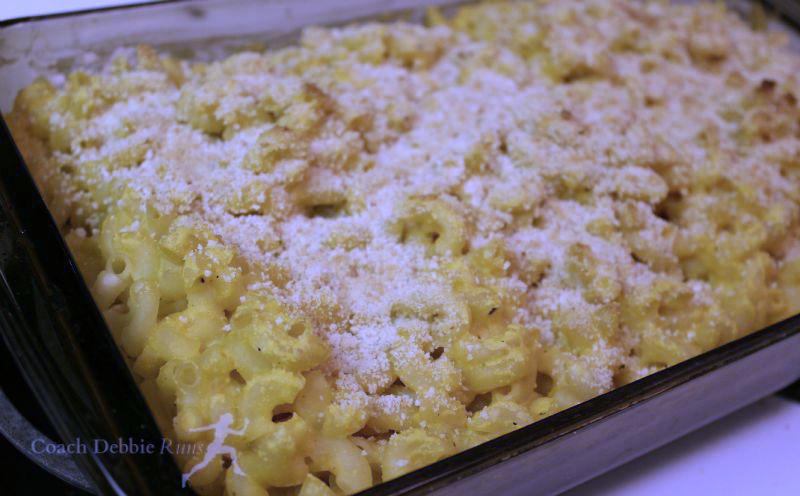 Vegan Mac and Cheese Recipe
Ingredients
1 cup peeled yellow or russet potatoes
½ cup carrots
¼ cup water (use ½ cup if you choose to use breadcrumbs and bake)
½ cup raw cashews
2 tablespoons nutritional yeast
2 tablespoons lemon juice
Salt and pepper to taste
Bread Crumbs (optional)
Pinch cayenne pepper (optional)
12 ounce package of macaroni, prepared according to package directions
Instructions
Bring a medium pot of water to a boil. Add potatoes and carrots and cook until tender, about 10 minutes.
Use a slotted spoon and transfer the vegetables to a high speed blender. Add ½ cup of the veggie water to the blender.
Add the cashews, nutritional yeast, Silk Cashew Milk, lemon juice, and salt and pepper to the blender.
Blend until smooth.
Place the cooked pasta into a serving dish.
Spoon the sauce over the pasta and gently stir until well blended.
Optional: Place the Mac and Cheese into a glass baking dish. Sprinkle with bread crumbs. Place in a 400 oven until the crumbs are golden brown (about 10 minutes).
Garnish each serving with a dash of cayenne pepper if desired.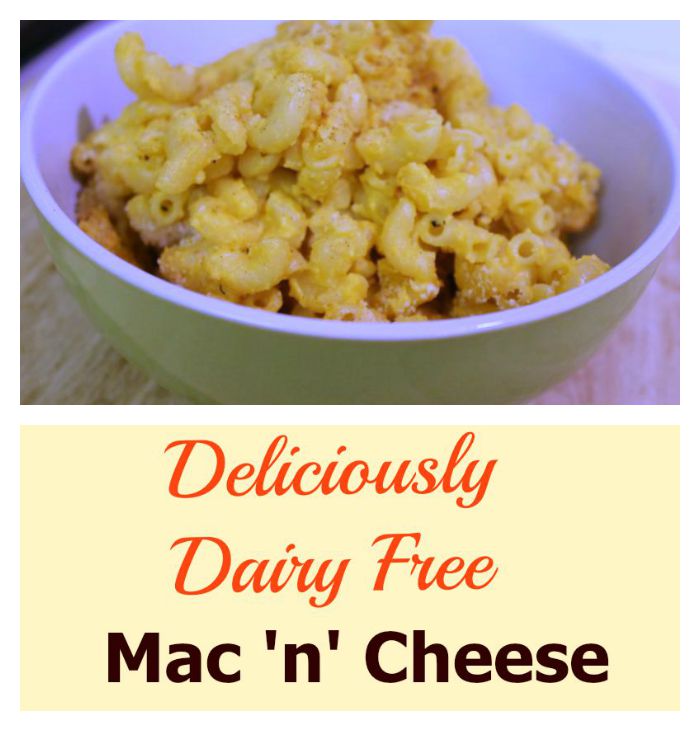 Looking for some more Meatless Monday Night recipes? Check Silk's website for more plant-based ideas and take the #MeatlessMondayNight challenge!
This conversation is sponsored by Silk. The opinions and text are all mine.
Do you have a favorite Monday Night Football meal?
---
My weekly linkups! Please stop by and check out all of the great recipes, workouts, and information that all these awesome bloggers share every week!
Sunday Blog Hop with Jenn
Meatless Monday with Tina and Deborah
Meatless Monday with Annmarie 
Inspire Me Monday with Janice
Anything Goes with Marilyn
Bonnie, the Pin Junkie
Tip Tuesday with Debbie in Shape
Wild Workout Wednesday with Annmarie, Michelle, Sarah, and Angelena Marie
Wednesday Wisdom with Nanna's Wisdom
The Blog Booster Party with Kathleen
Friday Fitness with Jill