I truly think that the best resource for blogging information is other bloggers. Makes sense right? Who else knows as much about the time, dedication, and skill that are needed to create a popular blog?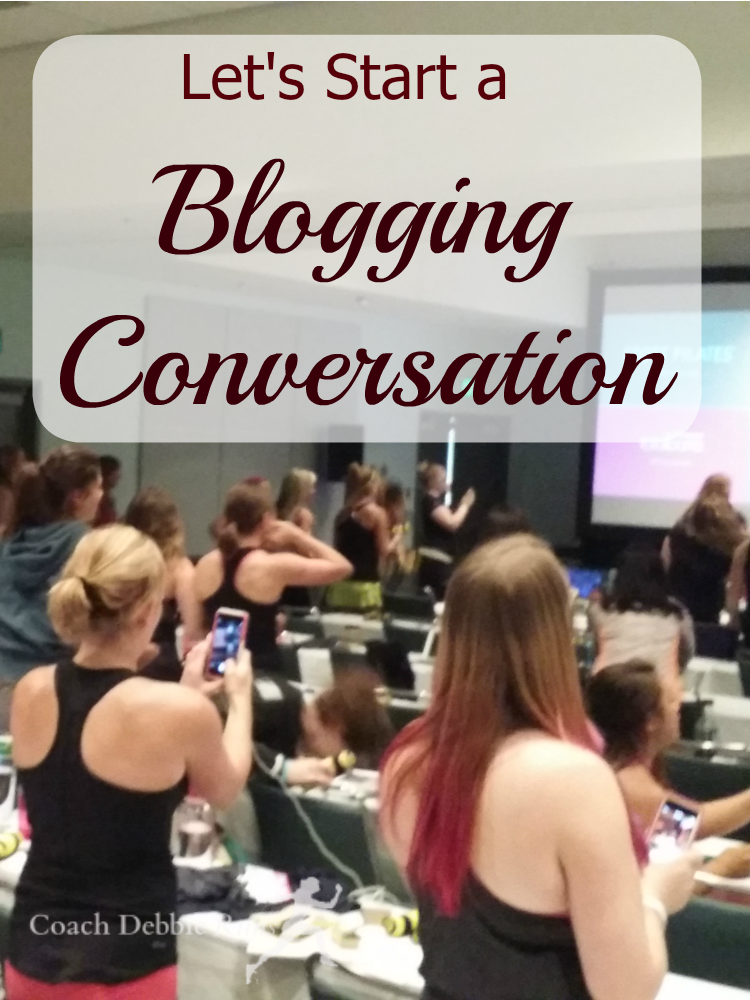 For this post, I want to start a blogging conversation. I want your opinions about what bloggers can do to make a better blog. I'm not doing a survey because I hope that everyone will join the conversation in the comments.
I'm asking some questions below, which you can answer, or you can simply add your best tip, advice, or even ask a question, which I or other bloggers can answer. Links are encouraged, either to your own blog if you're especially proud of something that you've written, or to another blog that fits with the question that you're answering.
And if you're interested, my answers are below.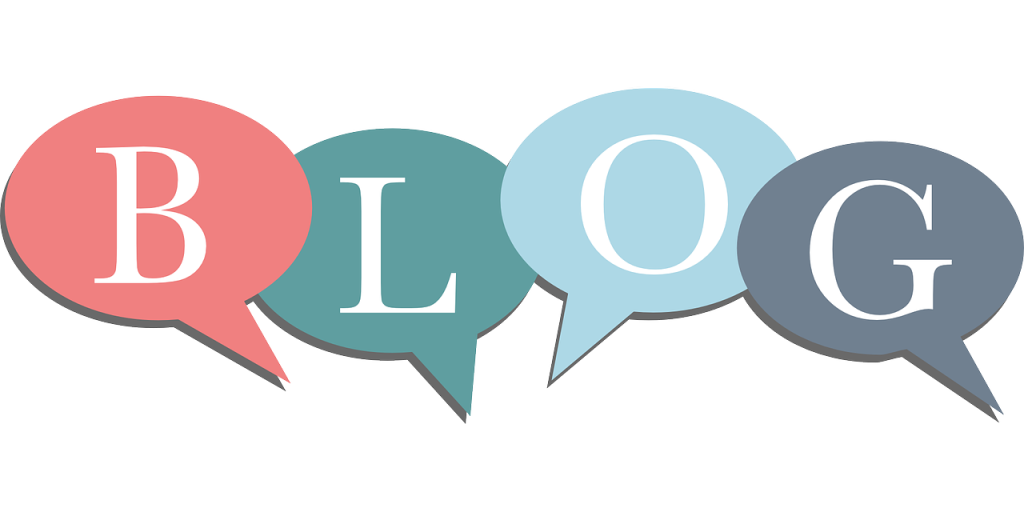 So here we go. Let's start a blogging conversation.
1. Say I'm reading your blog. I notice a typo or other error. What do you want me to do about it?
a. Ignore it. I don't care if I have a typo or two.
b. Tell me in the comments. I want to fix it right away!
c. Message me. I'd rather hear privately.
I've told you before that typos bother me, but I know they're inevitable, even with the most scrupulous proofreading. My thought is that you would want to know, but I don't want you to think I'm a bitch just being mean.
2. Are you interested in joining a Blog Review Linkup? 
Interested bloggers could link up their blog for review by other bloggers. Positive feedback will be strongly encouraged, but honesty would be key.
3. What is your most effective form of social media?
We're talking effective here, not necessarily your favorite. What social media source brings the most traffic to your blog? How have you improved your use of that source? Would you be interested in writing a guest post about it?
4. What is your favorite blogging resource? 
Is it another blog? A book? Or even a go-to person that you can ask honest questions?
5. Think about your favorite blog. What is it that keeps you coming back?
What does that blogger have that makes you love them? It's probably a combination of things, what are they?
6. If you were to go to a blogging conference, what would you like to see on the agenda?
What are the most important topics to you?
7. Turning that question a little, what is the best thing that you have learned at a blogging conference?
Because other people might want to add it to their wish list.
8. What is one tip that you'd give to a new blogger?
I've written about it before, but I'd love to hear your thoughts.
9. If you could pick just one thing, what would you like to do better on your blog?
I know you guys! You've already thought of 10 things! Now narrow it down to one. Good job.
10. Your question, tip, or answer.
Keep the blogging conversation going. Let's hear your best tip, the question that you need answered, or your reply to someone else's question or comments.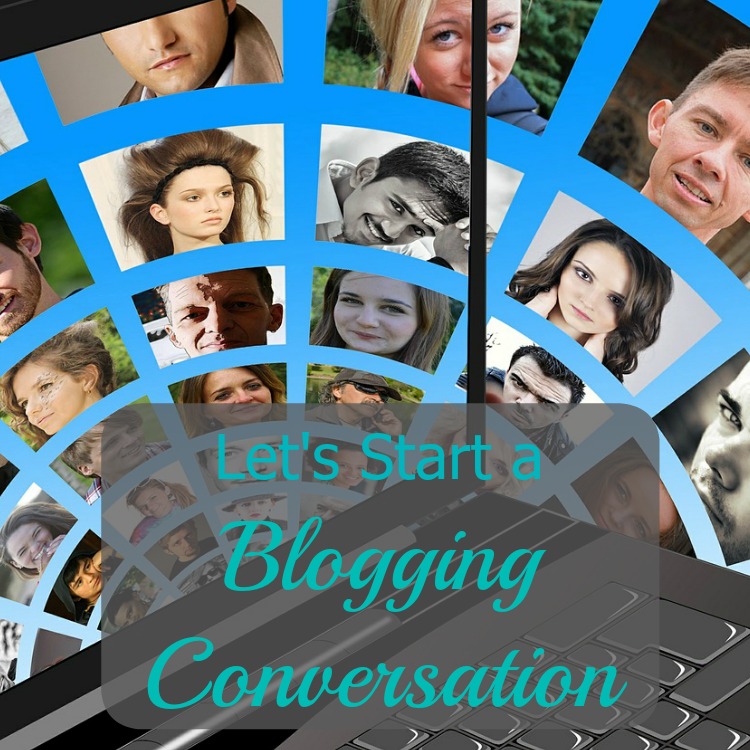 Here are my Answers
Yes! Tell me. Please. Thanks to readers I have known when my share buttons were blocking text on mobile view, when some of my video ads were obnoxiously loud, and other mistakes. Keep it up and thank you. Oh, in the comments is fine.
Well yes, that's why I suggested it.
Amazingly it's Facebook, which is my least favorite way to share my blog posts. Pinterest is a close second though, and probably will soon be the number one referrer.
I wish I had time to read a book! I have a few blogs that I get tons of information from.
I love bloggers who are honest and provide me with useful information.
I think that SEO is one topic that, while it doesn't sound all that interesting, is vital to the growth of my blog.
So far I have learned that meeting other bloggers it the best part of blogging conferences. I have also learned some social media tips that I continue to use.
Be prepared for the amount of time that blogging takes.
Right now I know that I need to spend some time doing some Blogkeeping. Some of my pages need some work, I want to make a few theme tweaks, etc. Finding the time to to that has been a challenge (see answer 8).
And now it's your turn! Carry on…
I want to wish all my US readers a wonderful Thanksgiving. Enjoy the holiday and the long weekend. I plan to do so too, so I'll see you next Monday!
---
My weekly linkups! Please stop by and check out all of the great recipes, workouts, and information that all these awesome bloggers share every week!
Sunday Blog Hop with Jenn
Meatless Monday with Tina and Deborah
Meatless Monday with Annmarie 
Inspire Me Monday with Janice
Anything Goes with Marilyn
Bonnie, the Pin Junkie
Tip Tuesday with Debbie in Shape
Wild Workout Wednesday with Annmarie, Michelle, Sarah, and Angelena Marie
Wednesday Wisdom with Nanna's Wisdom
The Blog Booster Party with Kathleen
Friday Fitness with Jill