With the weather finally cooling down (kind of, only about 88 today in the desert), baking is becoming fun again. Last week I indulged my rare seasonal pumpkin craving with my Pumpkin Maple Blondies, but today we're going traditional with double chocolate brownies. Well, mostly traditional, since they are vegan and gluten-free.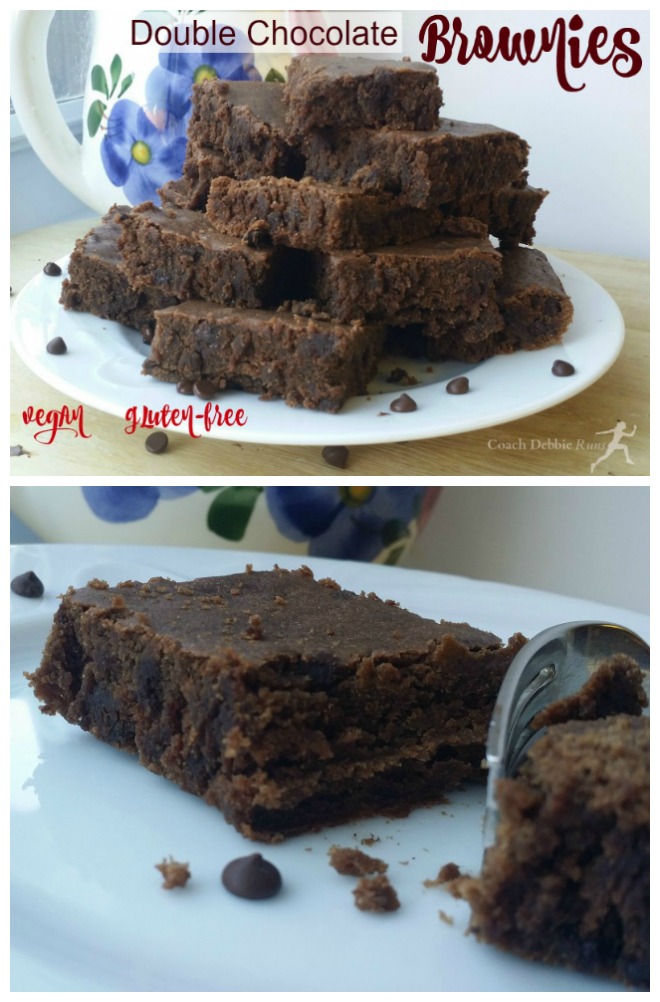 Double Chocolate Brownies. Vegan and Gluten-free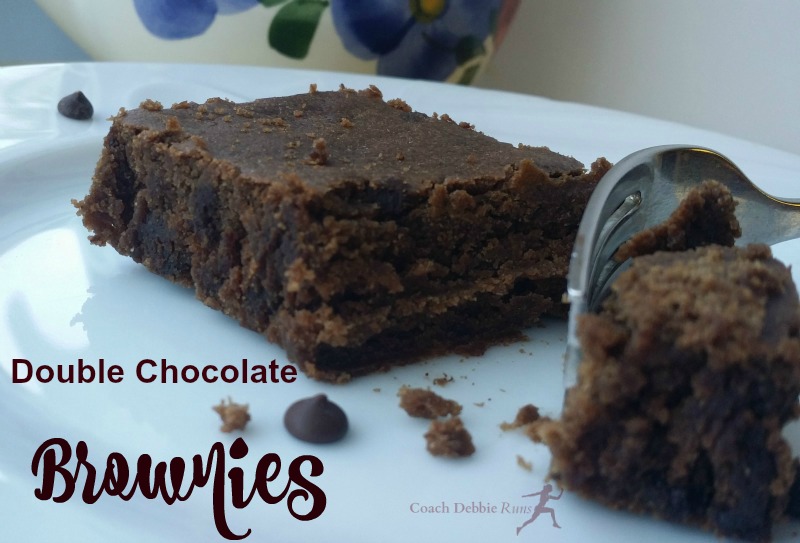 Double Chocolate Brownies: Vegan & Gluten Free
Ingredients
1.5 cups gluten-free flour
½ cup sugar
½ cup brown sugar
½ cup unsweetened cocoa powder
½ teaspoon baking powder
6 tablespoons black bean aquafaba
2 heaping tablespoons black beans (drained)
¼ cup sunflower oil
½ cup vegan butter
1 teaspoon vanilla extract
½ cup almond milk
½ cup vegan semi-sweet chocolate chips
Instructions
Preheat oven to 350.
Sift together the flour, sugars, cocoa, and baking powder and set aside.
Place the aquafaba and the black beans in a blender and blend until smooth
Combine the bean mixture, oil, vegan butter, vanilla, and almond milk and mix until smooth.
Add the liquid mixture into the flour mixture and blend until smooth.
Fold in the chocolate chips.
Pour mixture into a greased baking dish.
Bake at 350 for 25 minutes, or until a toothpick comes out clean.
I again used aquafaba for my egg replacement, this time using the liquid from black beans. Because I wanted a chewier texture for the brownies, I also used two heaping tablespoons of black beans (I drained off excess liquid because I'd already measured in my aquafaba).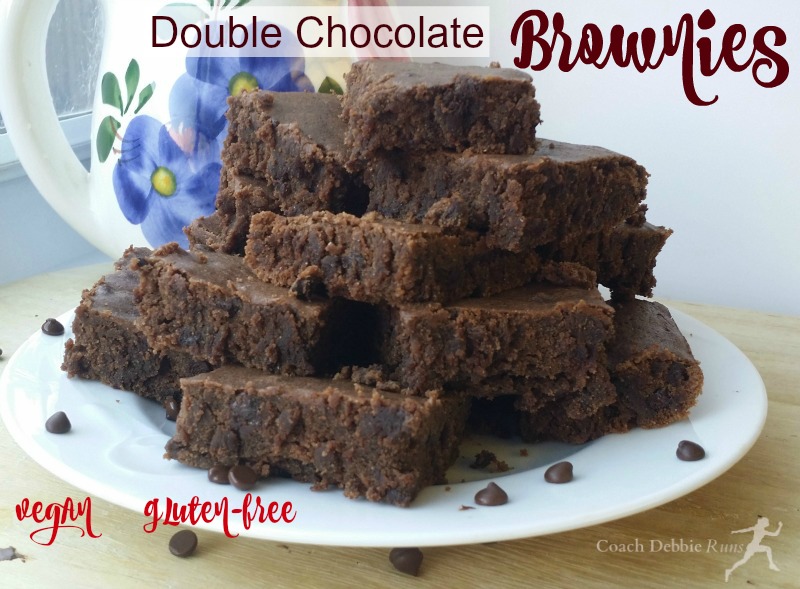 I also wanted the brownies to be gooey with melted chocolate, so I used chocolate chips in addition to the cocoa powder. Not all chips are created equal, and many are not vegan, so be sure to check the label. Trader Joes and Enjoy Life brands are both dairy-free. Remember that not all baking powder is gluten-free either, so be sure to read that label too.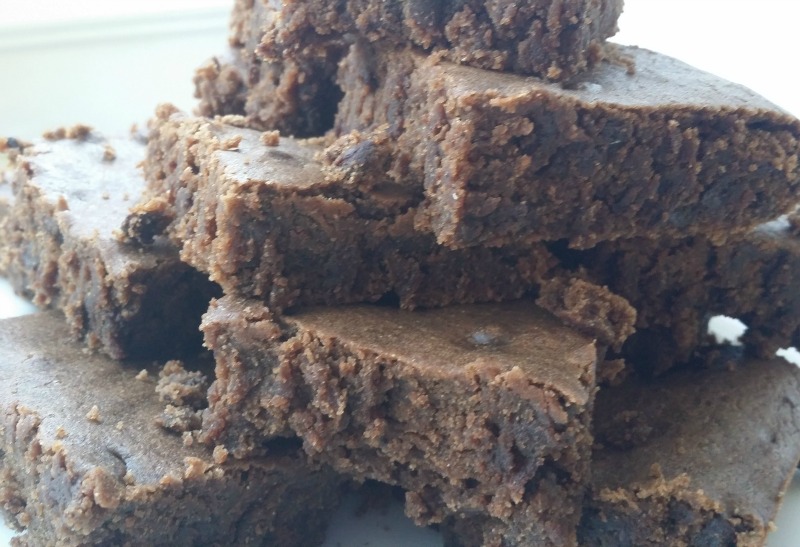 ---
My weekly linkups! Please stop by and check out all of the great recipes, workouts, and information that all these awesome bloggers share every week!
Sunday Blog Hop with Jenn
Meatless Monday with Tina and Deborah
Meatless Monday with Annmarie 
Inspire Me Monday with Janice
Anything Goes with Marilyn
Link it to Me with Chantal
Bonnie, the Pin Junkie
Tip Tuesday with Debbie in Shape
Wild Workout Wednesday with Annmarie, Michelle, Sarah, and Angelena Marie
The Plant Based Potluck Party with Deborah
Wednesday Wisdom with Nanna's Wisdom
The Blog Booster Party with Kathleen
Friday Fitness with Jill