It's been quite a week! As I've mentioned,  I've been studying for my upcoming Fascial Stretch Therapy level two classes. I have to take a test this week, before I even go to class, based on the material I've been reading. It's due by Wednesday,  but I plan to get it done this morning,  so wish me luck.
Edit (today at 9:00): I passed! Now on to the practical learning next week!
Visiting Family
On top of the studying,  we visited the grandchildren  (and their parents of course) on Sunday, so here I am, Miss Last Minute, typing this post on my phone on the drive home. It was worth it all to see this:
Yep, Emma is walking! Both she and Samuel are so much fun now! She just turned one and he'll be four next month. Such great ages!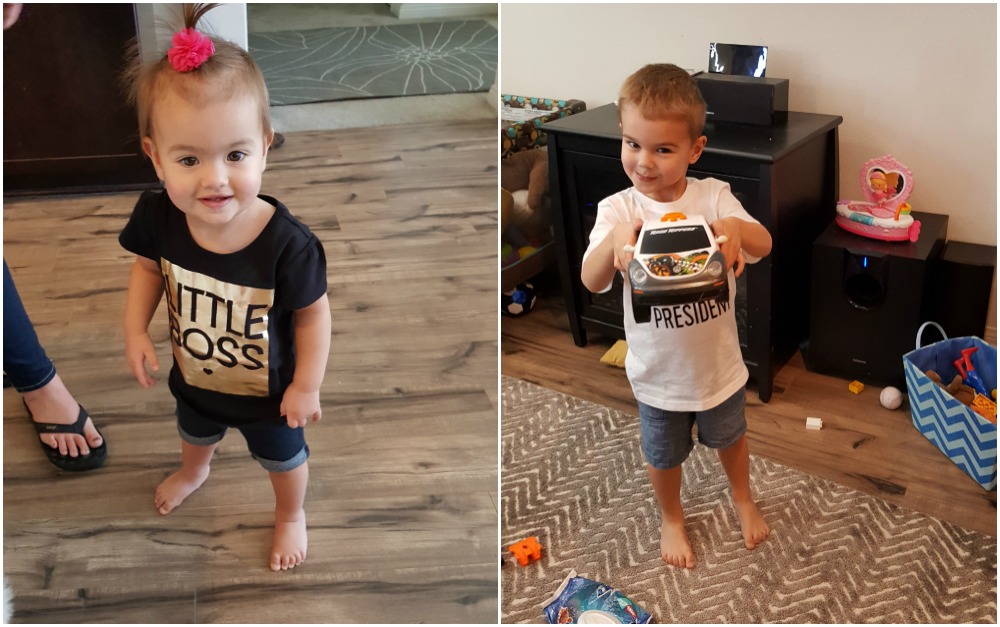 The Ultimate Vegan Spicy Black Bean Burrito Bowl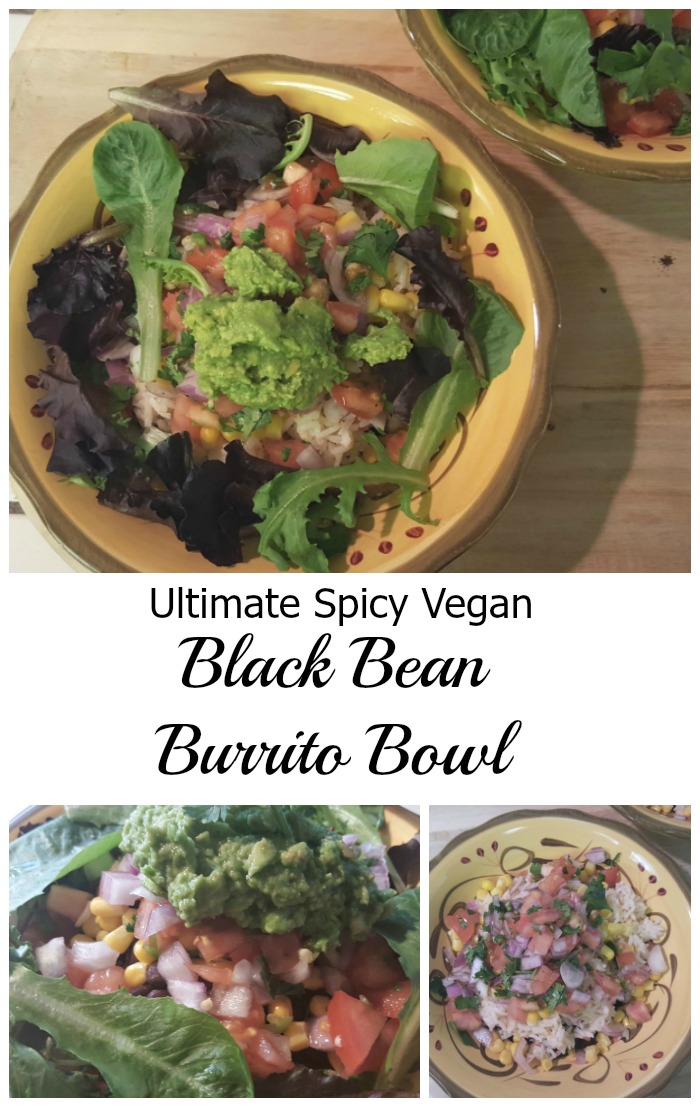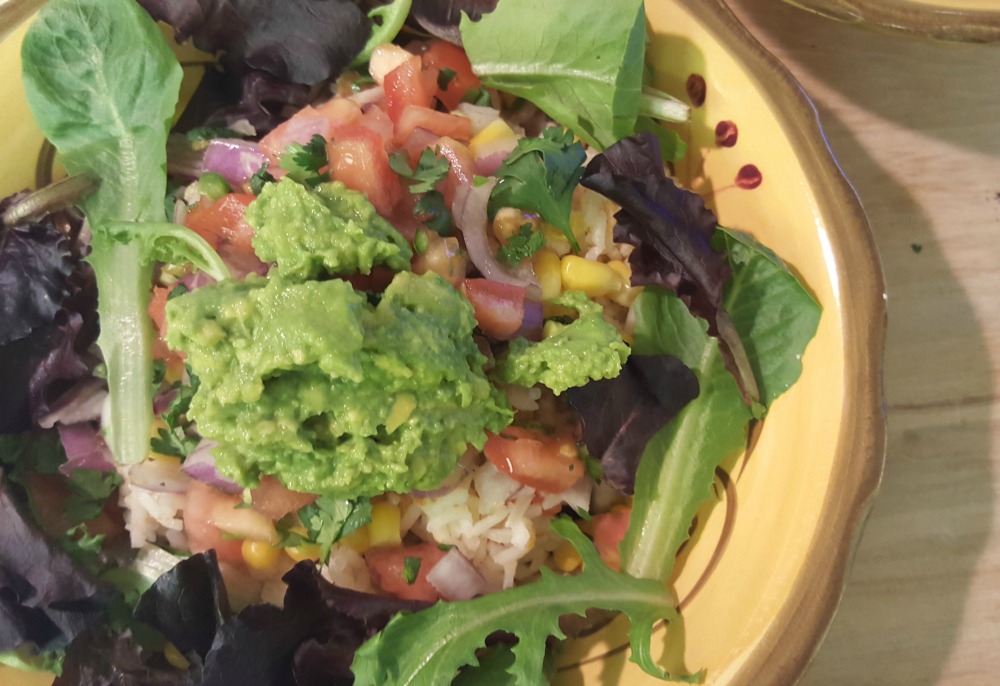 So this spicy black bean burrito bowl recipe came about a few weeks ago when I was trying to figure out what to make for dinner one night. Yes, I'm Miss Last Minute there too! I had a couple black bean patties in the freezer but wasn't really feeling like a burger. You guys know I'm a Mexican food lover, so it wasn't too much of a leap to think of a spicy burrito bowl. I've made it twice more since then, so you can tell I'm pretty pleased with my creation.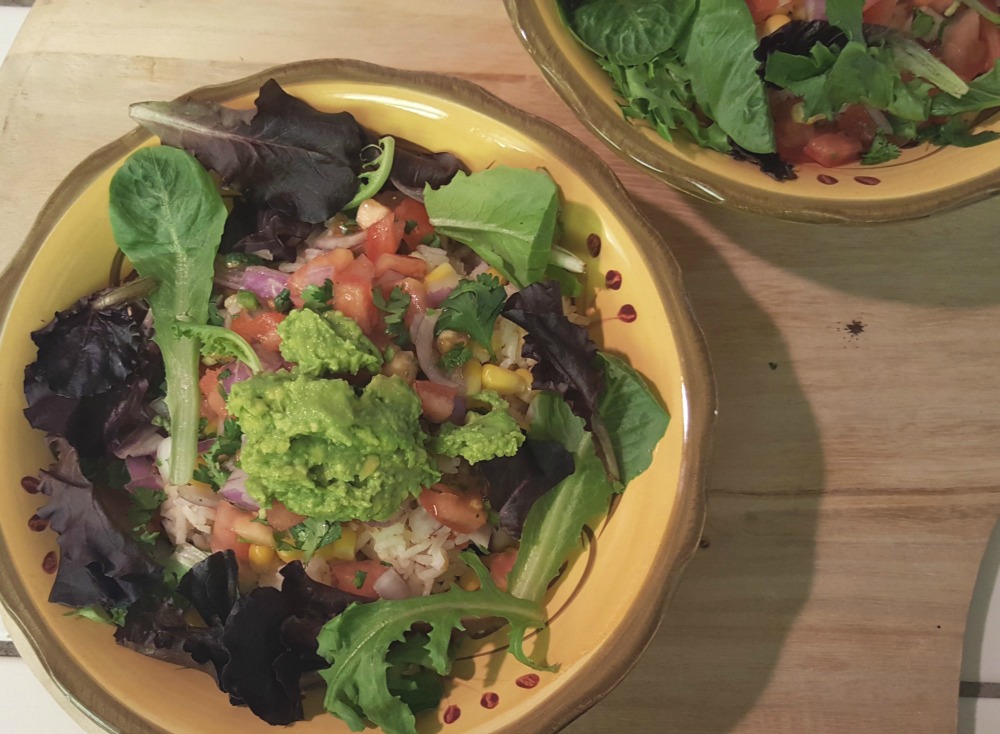 The Ultimate Vegan Spicy Black Bean Burrito Bowl
Vegan, Vegetarian
Ingredients
2 spicy black bean patties (I used Chipotle Black Bean burgers from Aldis, but you can make your own..Here's a recipe)
1 cup rice
½ cup prepared salsa
2 tablespoons olive or avocado oil
1 can beans, black or pinto, rinsed and drained
½ cup corn
1 large tomato, chopped
¼ cup onion, chopped
½ Serrano chili, finely chopped
¼ cup fresh cilantro, chopped
½ cup guacamole (I use one medium avocado, mashed with a squeeze of lemon and a pinch of salt.)
1 cup lettuce of your choice
Salt/pepper to taste
Optional: Extra salsa, hot sauce, or vegan cheese on the.side.
Instructions
Prepare the rice by replacing ½ cup of the water with ½ cup of prepared salsa.
While the rice is cooking, chop your tomato, cilantro, onion, and chili. Place in a bowl and set aside, reserving about a tablespoon onion and a teaspoon chili.
In a pot, heat 1 tablespoon of the oil over medium heat. Add the reserved onion and chili and cook for a couple minutes until the onion is starting to get soft.
Add the beans and about a cup of water. Bring to a boil then reduce heat to a simmer.
When the rice is almost done, heat the other tablespoon oil in a frying pan and cook the black bean patties until brown on both sides.
When everything is cooked and hot build your spicy burrito bowl:
Place the patties at the bottom of a large bowl.
Spoon the beans evenly over the patties.
Add about a ½ cup rice to each bowl.
Add half of the corn to each bowl.
Add the fresh salsa, half to each bowl
Place a ring of lettuce around the bowl
Spoon the guacamole on top
Serve with salsa, hot sauce, or vegan cheese if you like.
Do you enjoy meals in a bowl? Do you have a favorite?
---
Weekly Linkups
My weekly linkups! Please stop by and check out all of the great recipes, workouts, and information that all these awesome bloggers share every week!
Meatless Monday with Sarah and Deborah
Meatless Monday with Annmarie  and Rachel
Inspire Me Monday with Janice
Anything Goes with Marilyn
Wild Workout Wednesday with Annmarie, Michelle, Jen, and Nicole
The Plant Based Potluck Party with Deborah
The Running Coaches' Corner with Rachel, Suz, Lora Marie, and Me!
Giveaway Roundup and Try Out Thursdays with Smitha
The Blogger's Pit Stop with Kathleen, Janice, Julie and Me!
Living a Life of Fitness, Health and Happiness with Jill
Friday Favorites with Heather