I'm still away at Blogfest and the IDEA World Fitness Convention, so please enjoy my favorite cookies while I'm gone. I call them Grandma's Best Chocolate Chip Cookies because many of us can remember the amazing treats that our grandmas used to whip up for us when we were kids. The only difference now is that these cookies, in addition to being rich and delicious are also plant-based and gluten-free! Enjoy!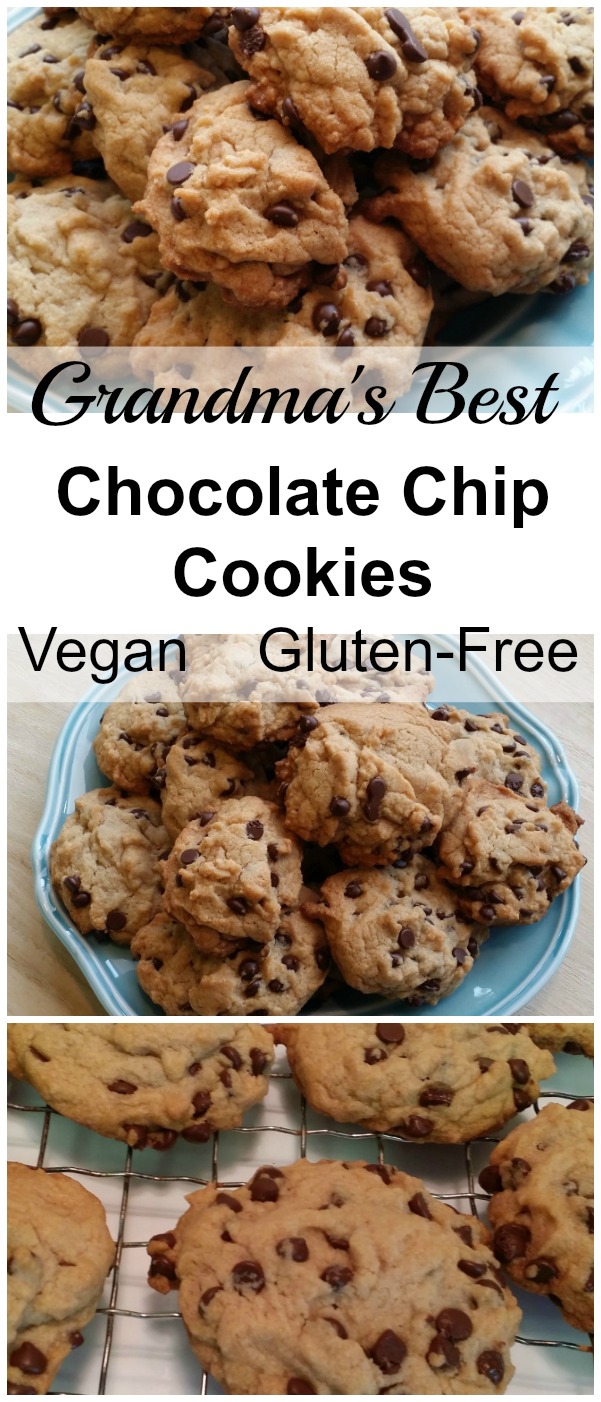 Check out photos and fun from the first day of Blogfest!
These chocolate chip cookies were the first time I baked using aquafaba. What is aquafaba? Well, simply put, it is bean juice. Seriously, you know that liquid that you usually pour out when you open a can of beans? It turns out that it makes an excellent egg replacement. How amazing is that?
The best part (well aside from it being virtually free), is how simple it is to use as an egg substitute. One egg = Three tablespoons aquafaba. That's so easy even I could do it.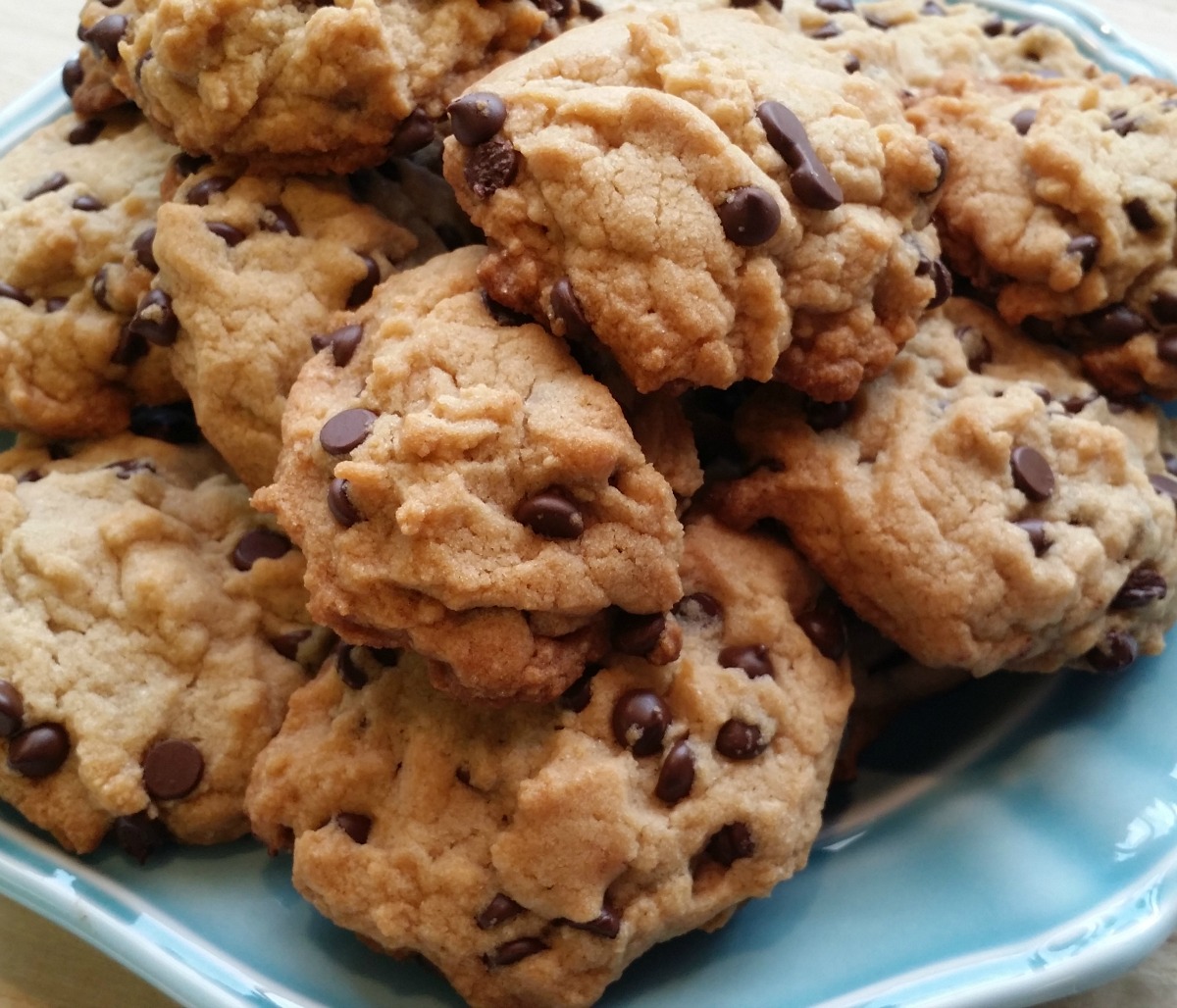 To keep it extra simple, I decided to use one of my old standard cookie recipes and see if I could make it vegan using aquafaba.  I decided to also make the cookies gluten free.
Aquafabulous Chocolate Chip Cookies. Vegan and Gluten Free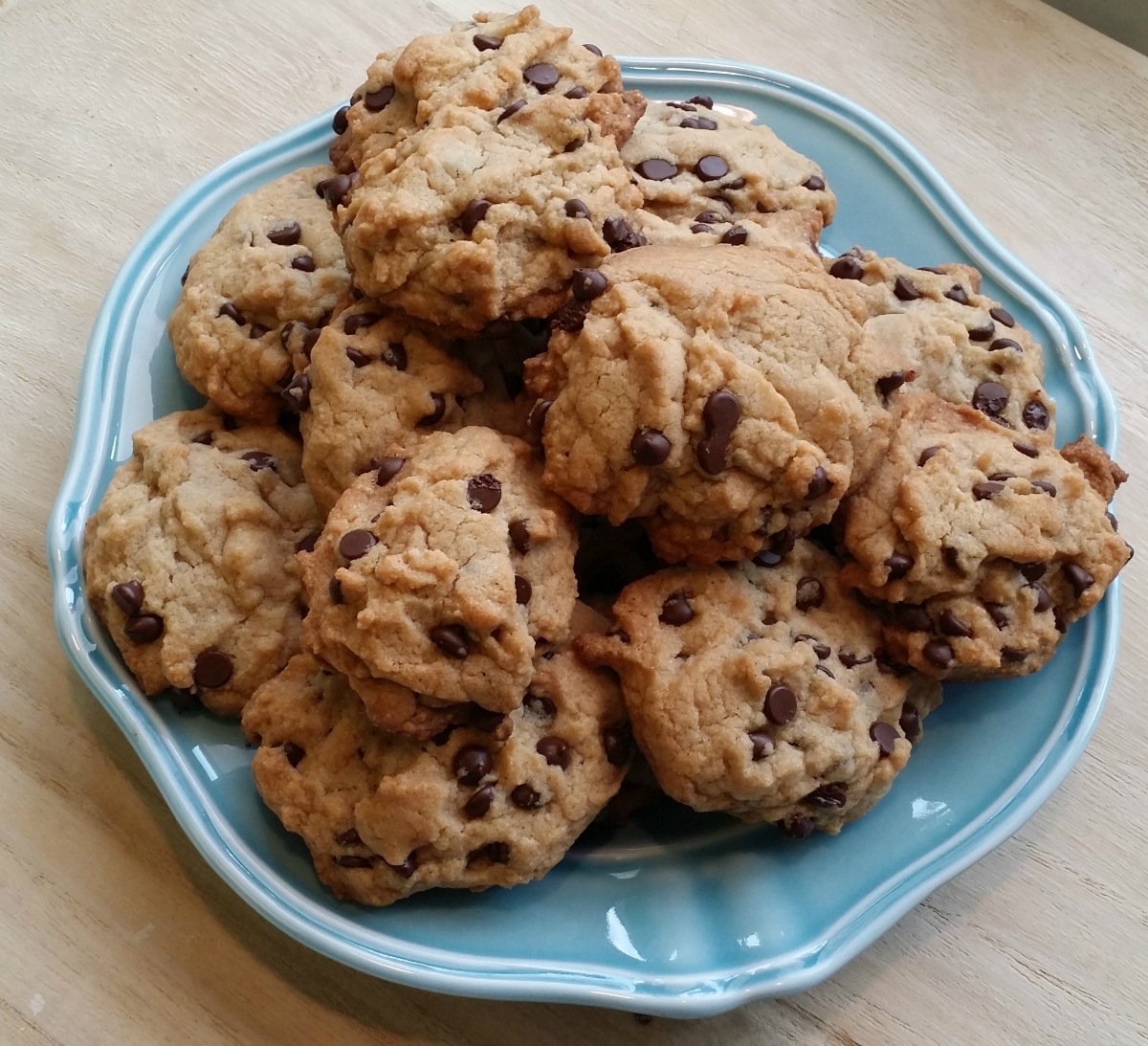 Grandma's Best Chocolate Chip Cookies. Vegan and Gluten Free
Vegan/Vegetarian/Gluten-Free
Ingredients
2¼ cups rice flour
½ teaspoon baking soda
½ teaspoon baking powder
½ teaspoon salt
½ cup sugar
½ cup brown sugar
½ cup maple syrup
1 teaspoon vanilla extract
½ cup non-dairy butter
½ cup safflower oil
6 tablespoons aquafaba
1 package (10 or 12 ounces) vegan chocolate chips
Instructions
PREHEAT oven to 375° F.
COMBINE flour, baking soda, baking powder, and salt in small bowl. Beat non-dairy butter, sunflower oil, granulated sugar, brown sugar, maple sugar, aquafaba, and vanilla extract in large mixer bowl until creamy Gradually beat in flour mixture. Stir in chocolate chips. Drop by rounded tablespoon onto ungreased baking sheets.
BAKE for 9 to 11 minutes or until golden brown. Cool on baking sheets for 2 minutes; remove to wire racks to cool completely.
These cookies don't make any pretense to being anything but delicious. Yes, they may have too much sugar and oils to be considered "healthy," but they're cookies. Enjoy a couple, share a lot. And while most people use the brine from garbanzo or white northern beans, black or other beans can be used too. And yes, you can make your own when you cook beans.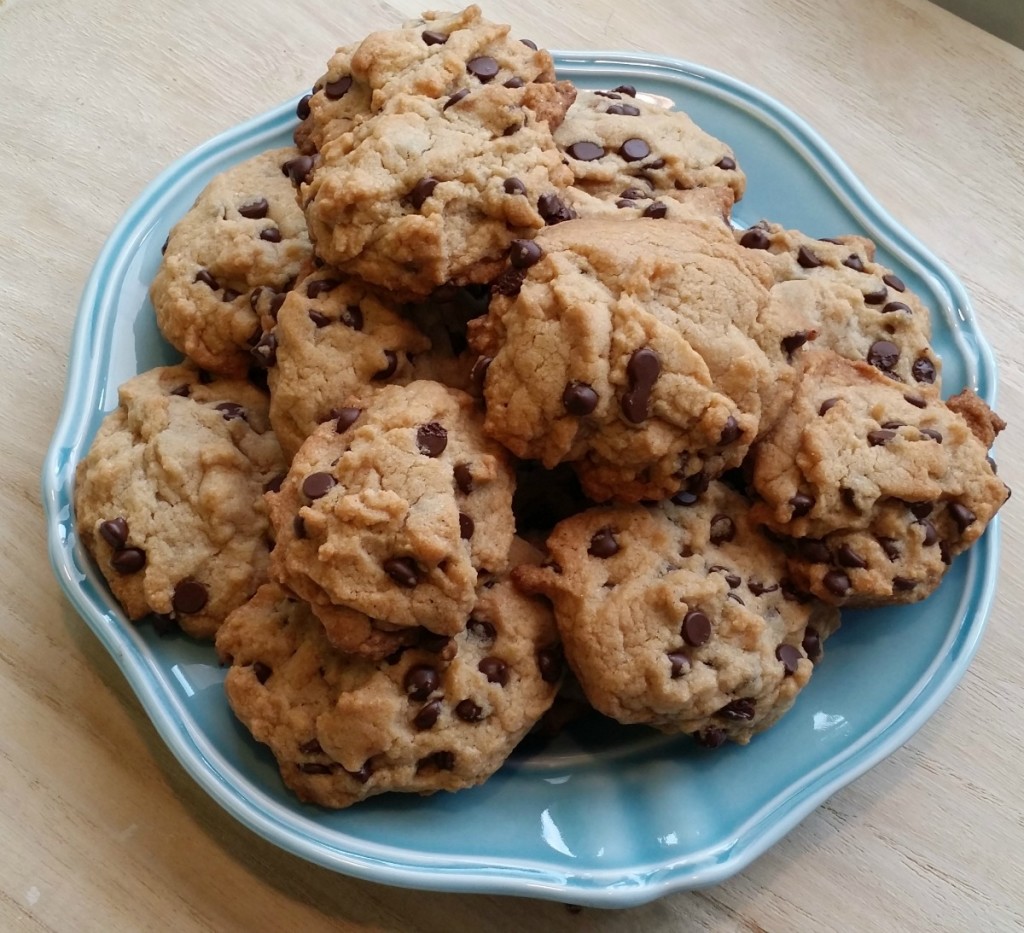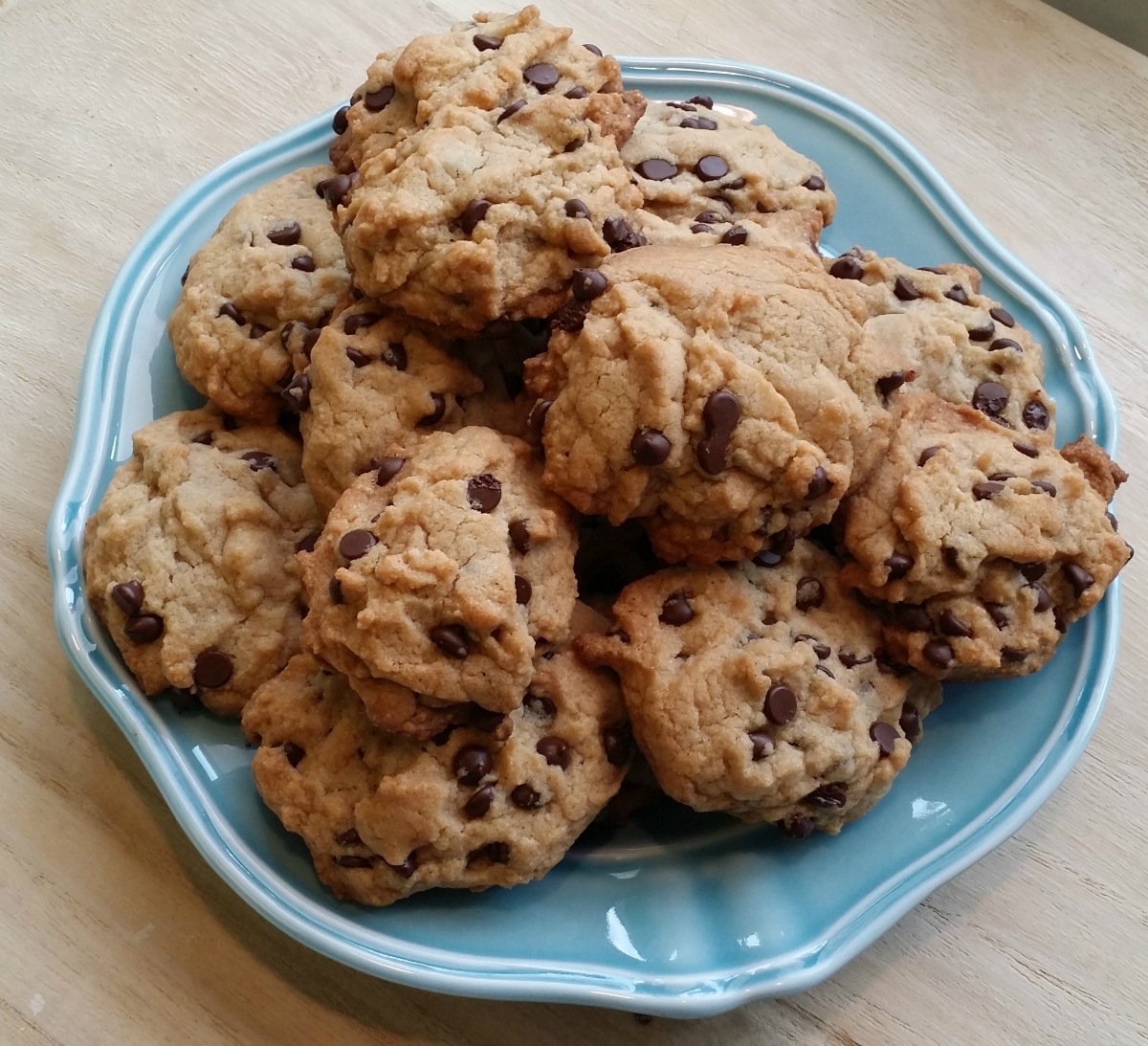 Have you heard of aquafaba? Are you as excited as I am? Just think of the possibilities!
---
Weekly Linkups
My weekly linkups! Please stop by and check out all of the great recipes, workouts, and information that all these awesome bloggers share every week!
Meatless Monday with Sarah and Deborah
Meatless Monday with Annmarie  and Dixya
Tuesdays on the Run with Marcia, Erika, and Patty
Inspire Me Monday with Janice
Wild Workout Wednesday with Annmarie, Michelle, Jen, and Nicole
The Plant-Based Potluck Party with Deborah
The Running Coaches' Corner with Rachel, Suz, Lora Marie, and Me!
Friday 5 2.0 with Rachel and Lacey and Meranda