I am not a baker. I don't pretend to be. So it may seem a little odd that I'm going to share a cookie recipe with you. So let me tell you how this all came about.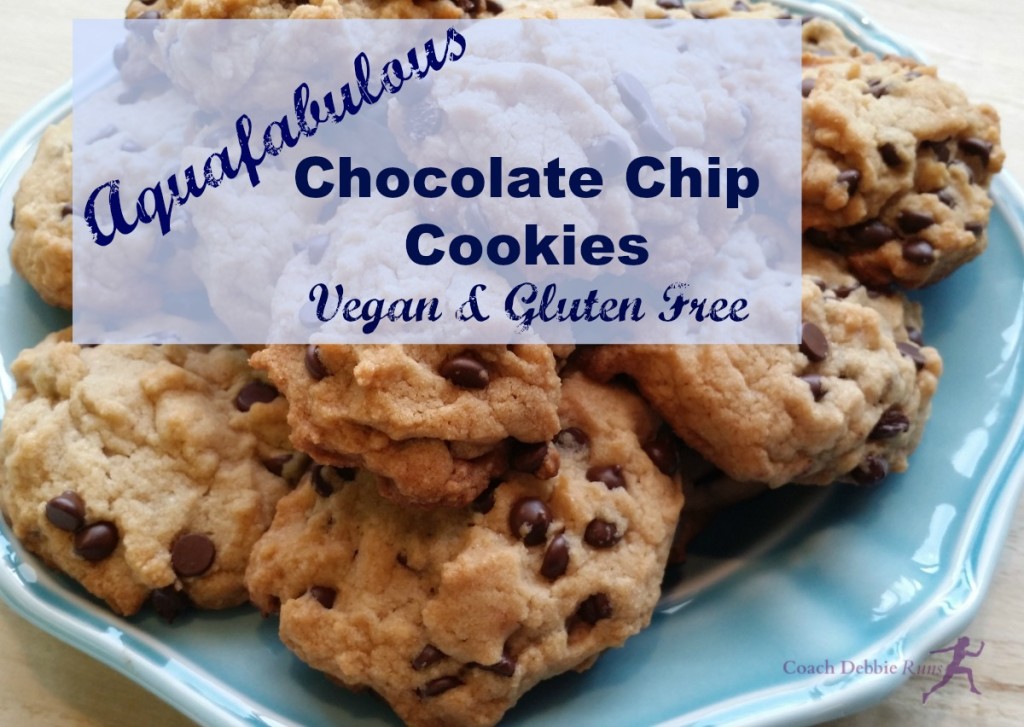 A couple weeks ago, Lindsay shared a cookie recipe on her blog. They were gluten free, dairy free, Maple Chocolate Chip cookies. They sounded delicious, and I commented saying so, and shared them on Twitter. They did contain eggs, and Lindsay knows that I'm vegan, so when she replied to my tweet…well, just read it yourself:
@CoachDebbieRuns thx friend! Ps @millerbeT made my cookies vegan with chickpea and it worked great! I think you'd love

— Lindsay Cotter (@LCCotter) June 9, 2015
That led to a conversation between Lindsay, Beth Miller (@millerbeT) and myself about what on earth chickpeas had to do with vegan cookies. And that led to my learning about aquafaba.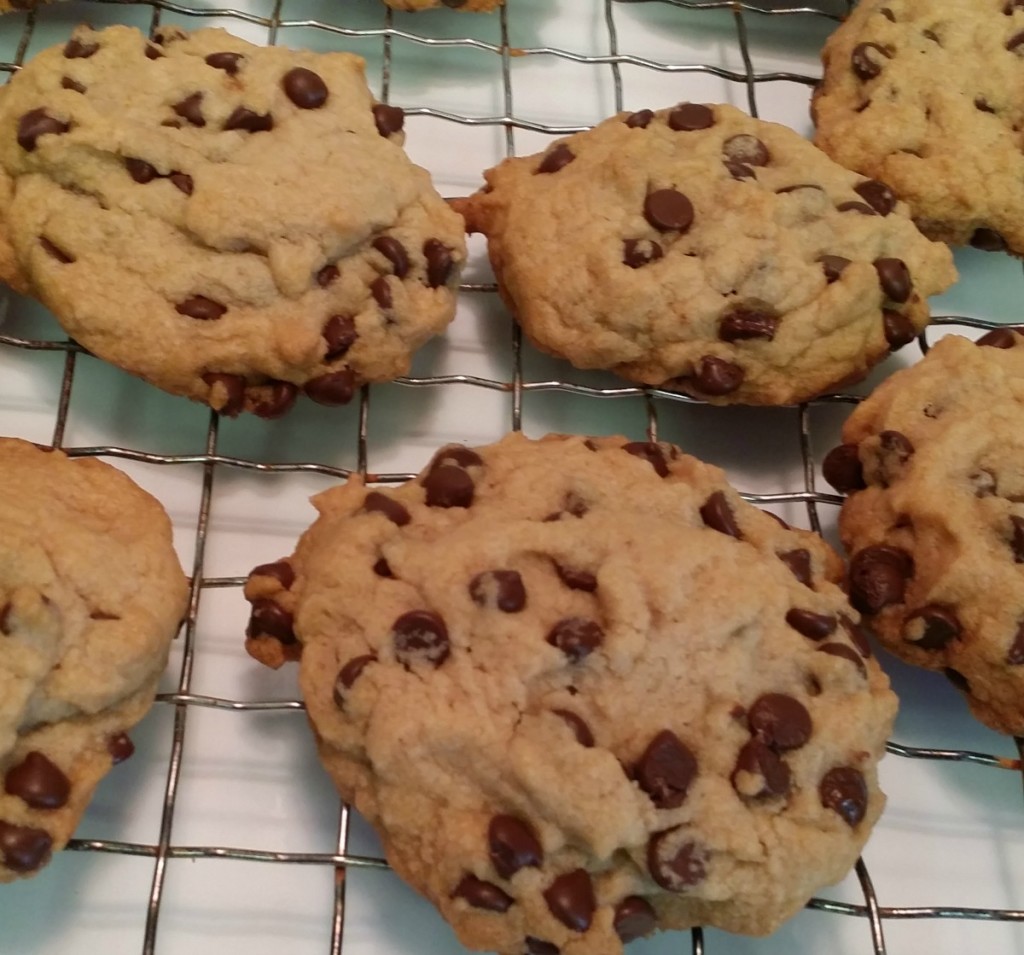 What is aquafaba? Well, simply put, it is bean juice. Seriously, you know that liquid that you usually pour out when you open a can of beans? It turns out that it makes an amazing egg replacement. How amazing? Well, you can actually make meringue, whipped "cream," waffles, macarons, mousse, cookies, cakes, and more. It even has its own Facebook page where people share their meringue recipes.
The best part (well aside from it being virtually free), is how simple it is to use as an egg substitute. One egg = Three tablespoons aquafaba. That's so easy even I could do it.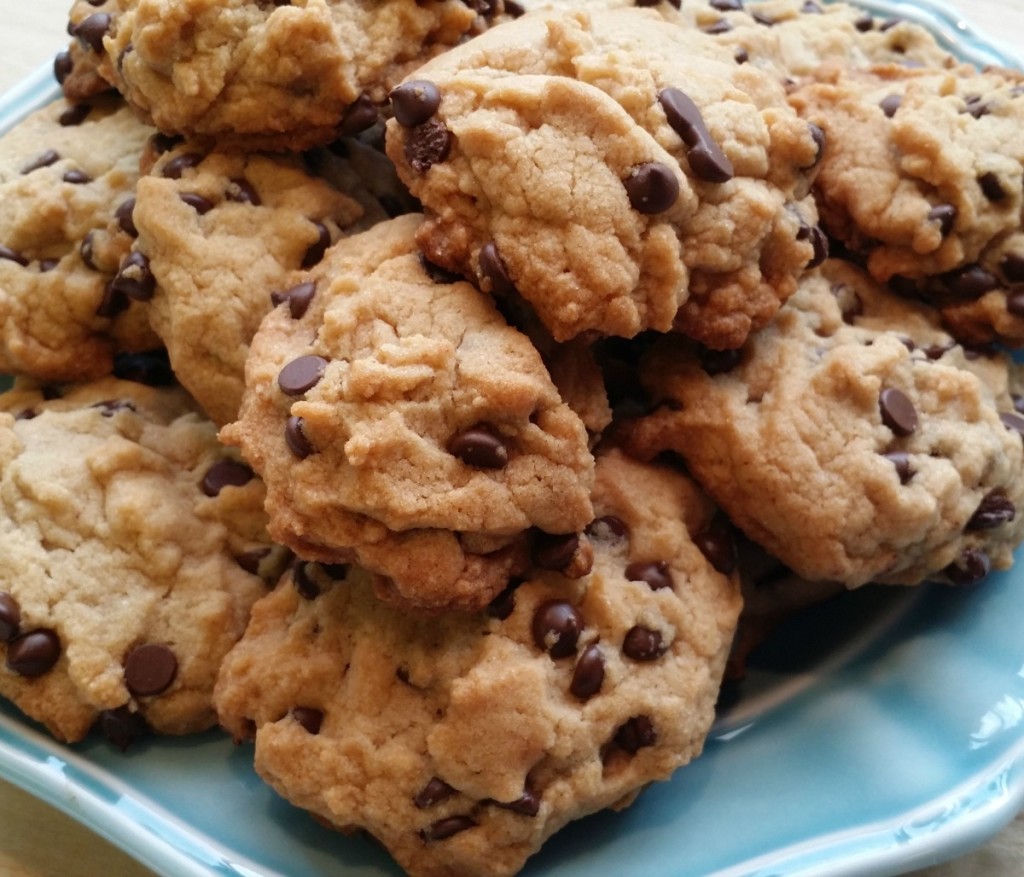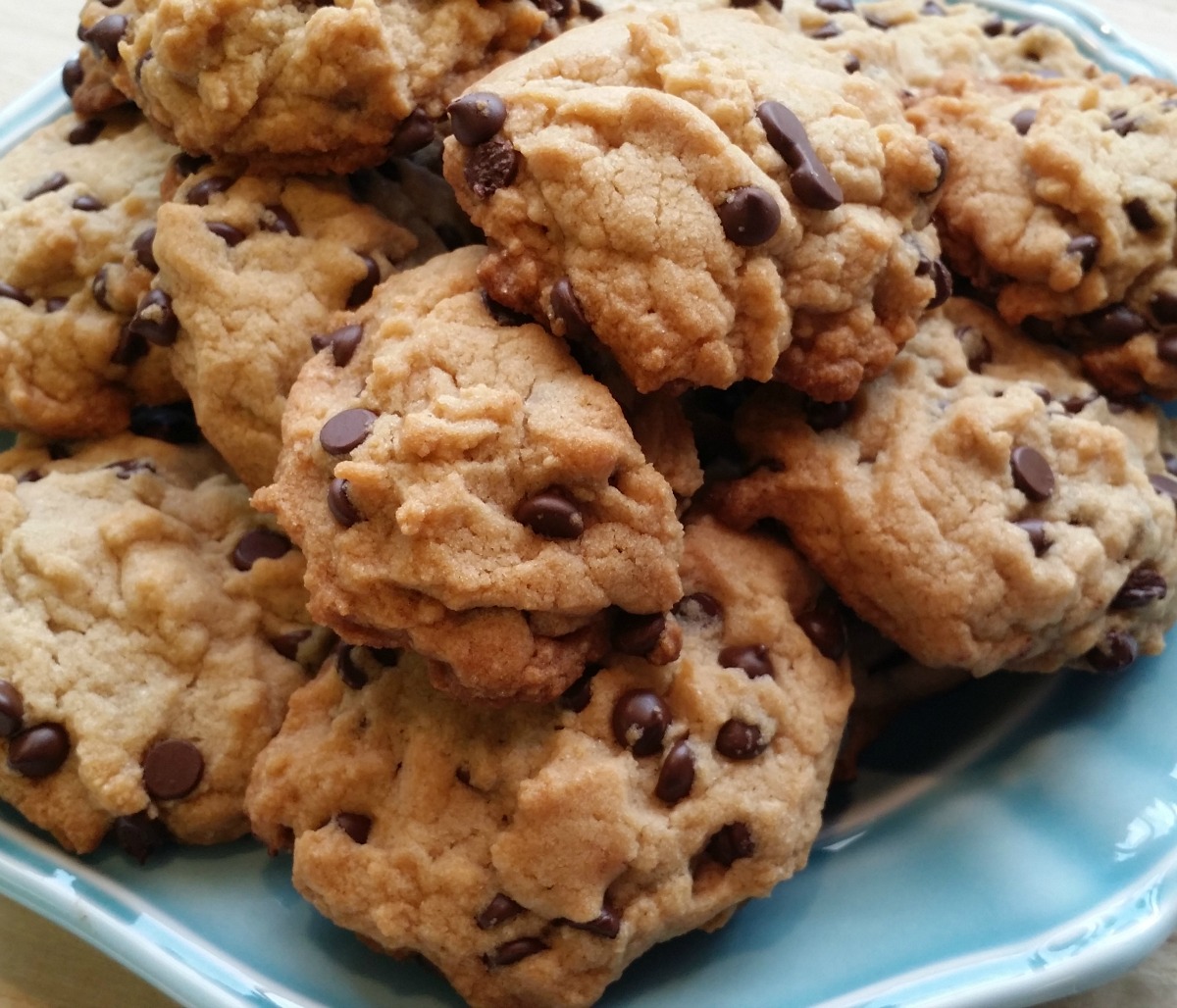 To keep it extra simple, I decided to use an old standard cookie recipe and see if I could make it vegan using aquafaba. I decided on veganizing Toll House Cookies, because that recipe is easy to find, pretty basic, and definitely not vegan. I decided to also make the cookies gluten free, in honor of Lindsay who inspired them.
Aquafabulous Chocolate Chip Cookies. Vegan and Gluten Free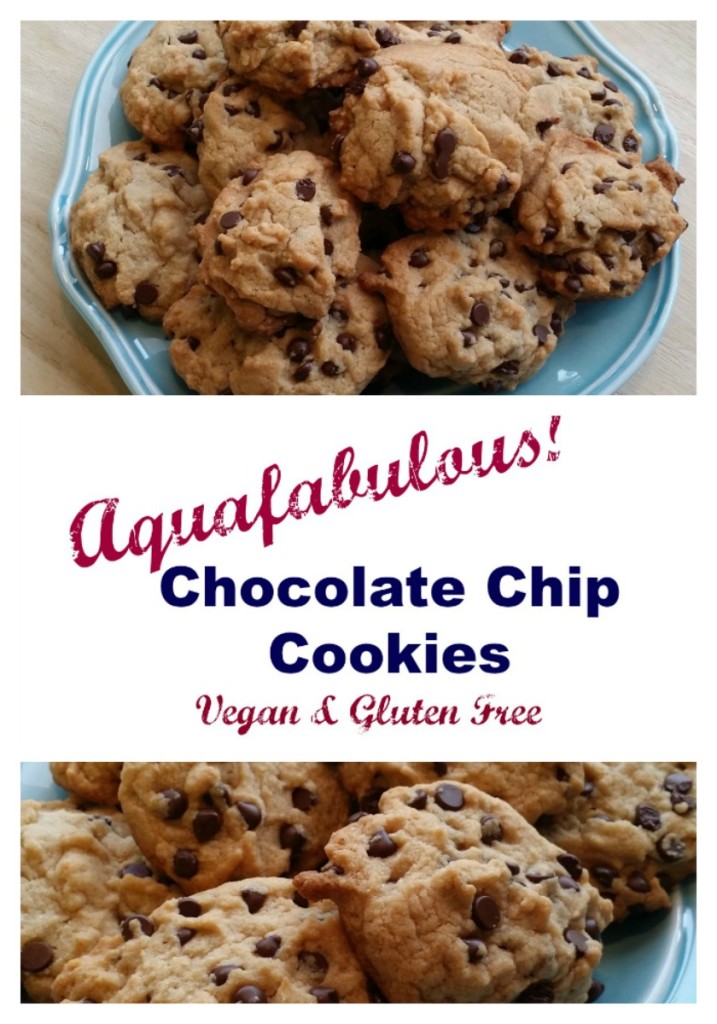 Aquafab-ulous Chocolate Chip Cookies. Vegan and Gluten Free
Ingredients
2¼ cups rice flour
½ teaspoon baking soda
½ teaspoon baking powder
½ teaspoon salt
½ cup sugar
½ cup brown sugar
½ cup maple syrup
1 teaspoon vanilla extract
½ cup non-dairy butter (I used Melt which is made from coconut oil)
½ cup safflower oil
6 tablespoons aquafaba
1 package (10 or 12 ounces) non-dairy chocolate chips
Instructions
PREHEAT oven to 375° F.
COMBINE flour, baking soda, baking powder, and salt in small bowl. Beat non-dairy butter, sunflower oil, granulated sugar, brown sugar, maple sugar, aquafaba, and vanilla extract in large mixer bowl until creamy Gradually beat in flour mixture. Stir in chocolate chips. Drop by rounded tablespoon onto ungreased baking sheets.
BAKE for 9 to 11 minutes or until golden brown. Cool on baking sheets for 2 minutes; remove to wire racks to cool completely.
These cookies don't make any pretense to being anything but delicious. Yes, they may have too much sugar and oils to be considered healthy, but they're cookies. Enjoy a couple, share a lot. And while most people use the brine from garbanzo or white northern beans, black or other beans can be used too. And yes, you can make your own when you cook beans.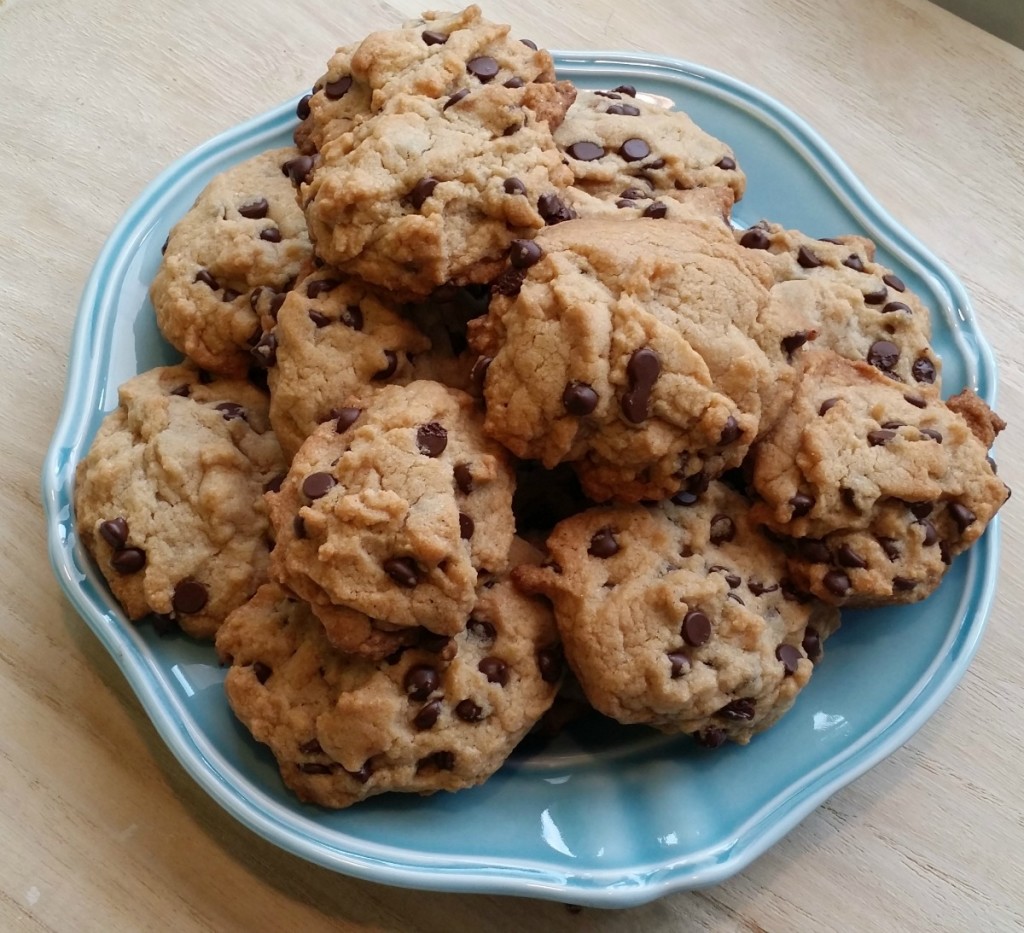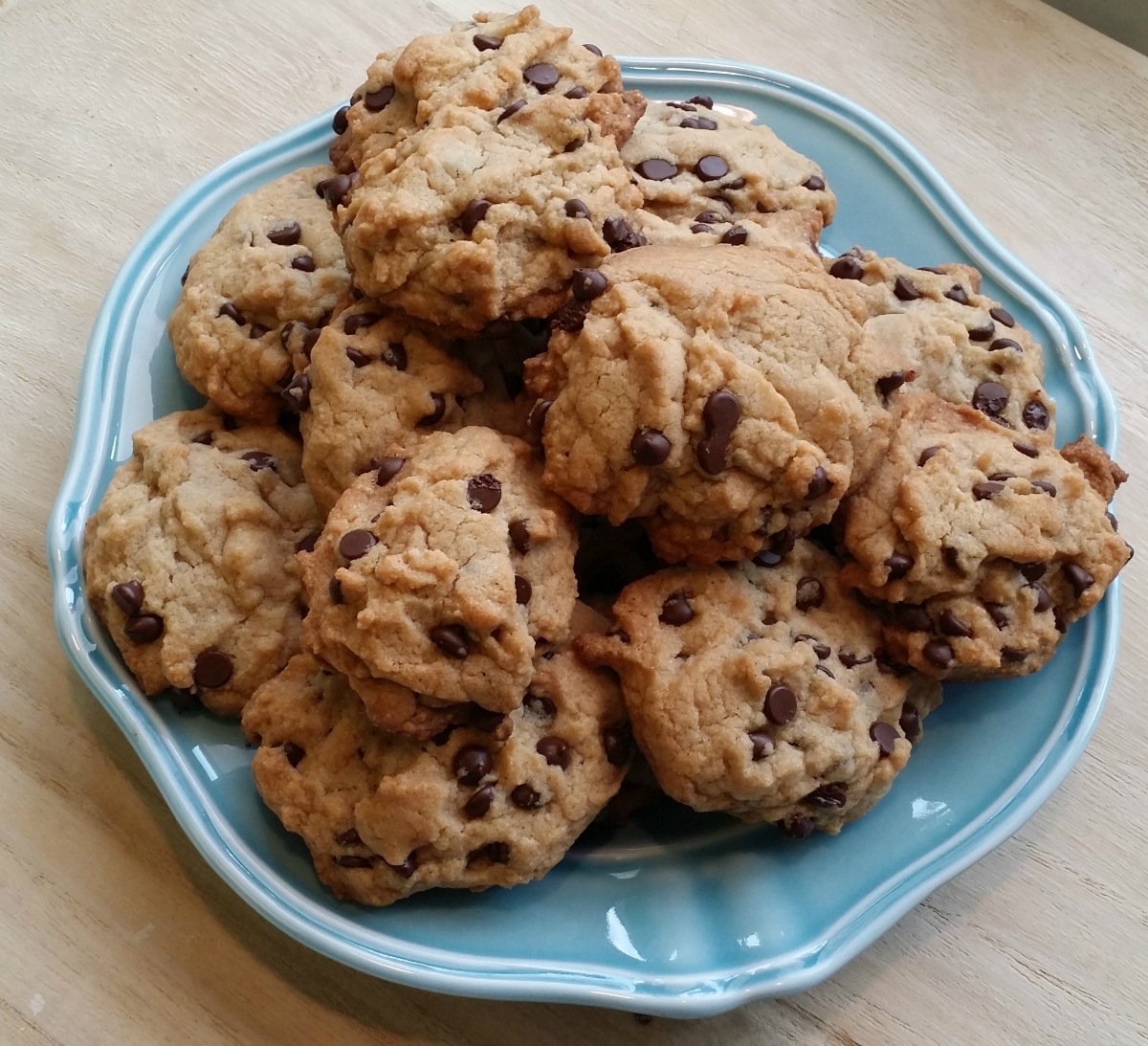 I'm linking with Tina and Deborah for Meatless Monday. Hop on over to their blogs and find some more fabulous recipes.
Have you heard of aquafaba? Are you as excited as I am? Just think of the possibilities!