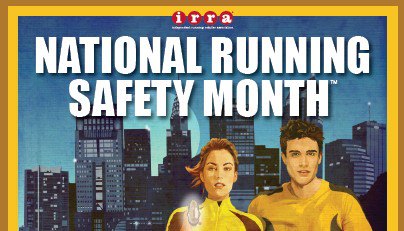 November is National Running Safety Month! I know that safety has been on the minds of many runners lately, especially women, so I thought that to kick off the month I'd share my best tips for staying safe on the run.
I have a special awareness of running safety. It's been over 20 years, but I was once assaulted as I ran, alone and early in the morning. I was extremely fortunate that I was able to get away and that my attacker was not carrying a weapon, but it took me many years to get over the fear and panic that I felt after that attack.
That experience gave me an extra awareness of running safety. Yes, I have gotten to the point where I will run alone, sometimes even in the dark of the morning, but I always use strategies to ensure that my run is as safe as possible.
10 Tips for Staying Safe on the Run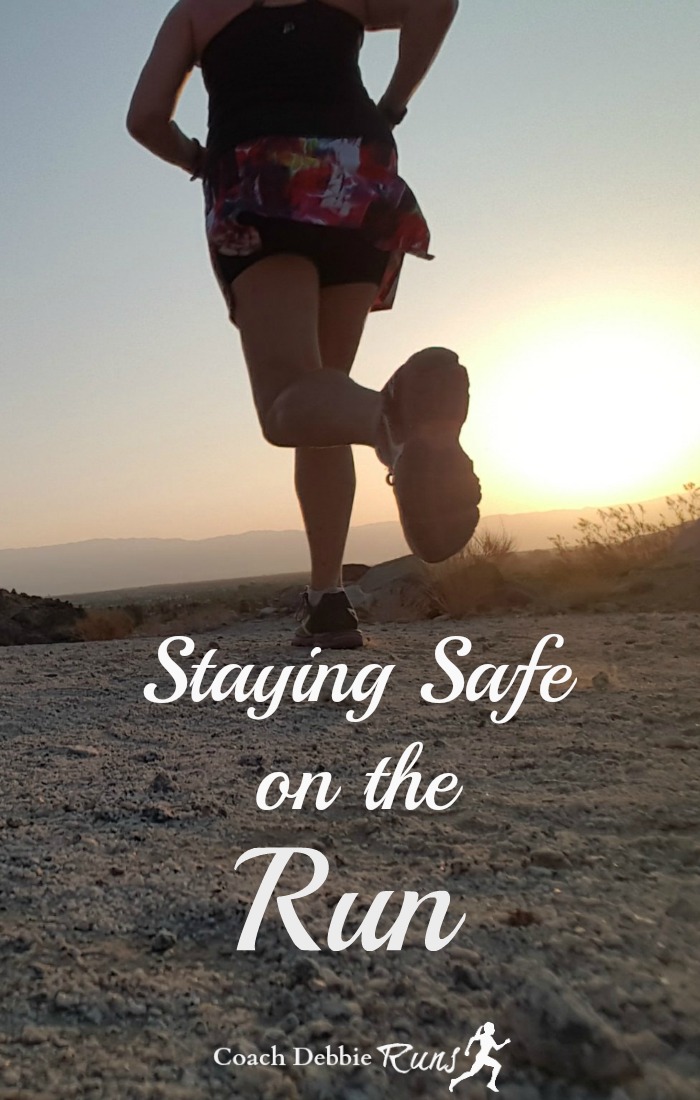 Run Facing the Traffic
Always run on the opposite side of the road so that you're facing traffic. Drivers can be distracted or just not see you, so this gives you the better chance to get out of the way if necessary. Also, follow traffic laws and don't cross the street mid-block. Cars may be traveling a lot faster than you think they are.
Light up the darkness
If you run in the early morning or evening hours, wear bright, reflective clothing and use headlamps and rear lights so that you can both see and be seen. Here are a few of my favorites from Nathan Sports.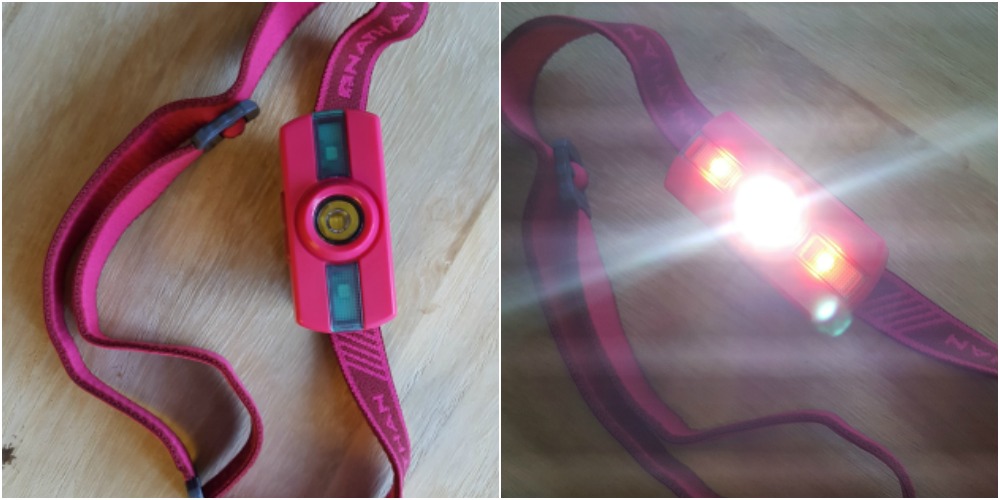 Neutron Fire Runner's Headlamp – I love this lightweight, adjustable headlamp! It is comfortable to wear, has three brightness options up to 115 lumens plus colored side strobes. And it's Ragnar approved!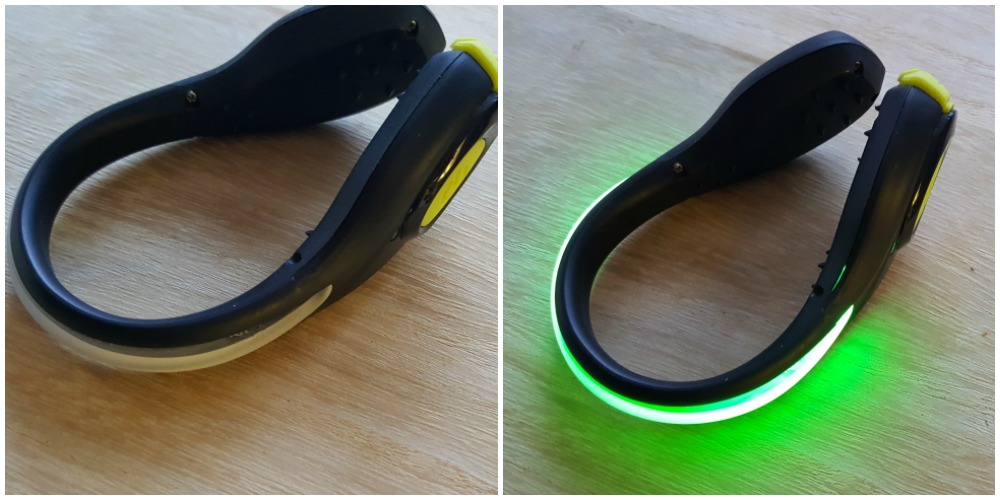 LightSpur RX LED Foot Light – This light fits on the rear of your shoe, has a choice of three colored lights, red, green, blue, and different flashing options. It works great for cycling too!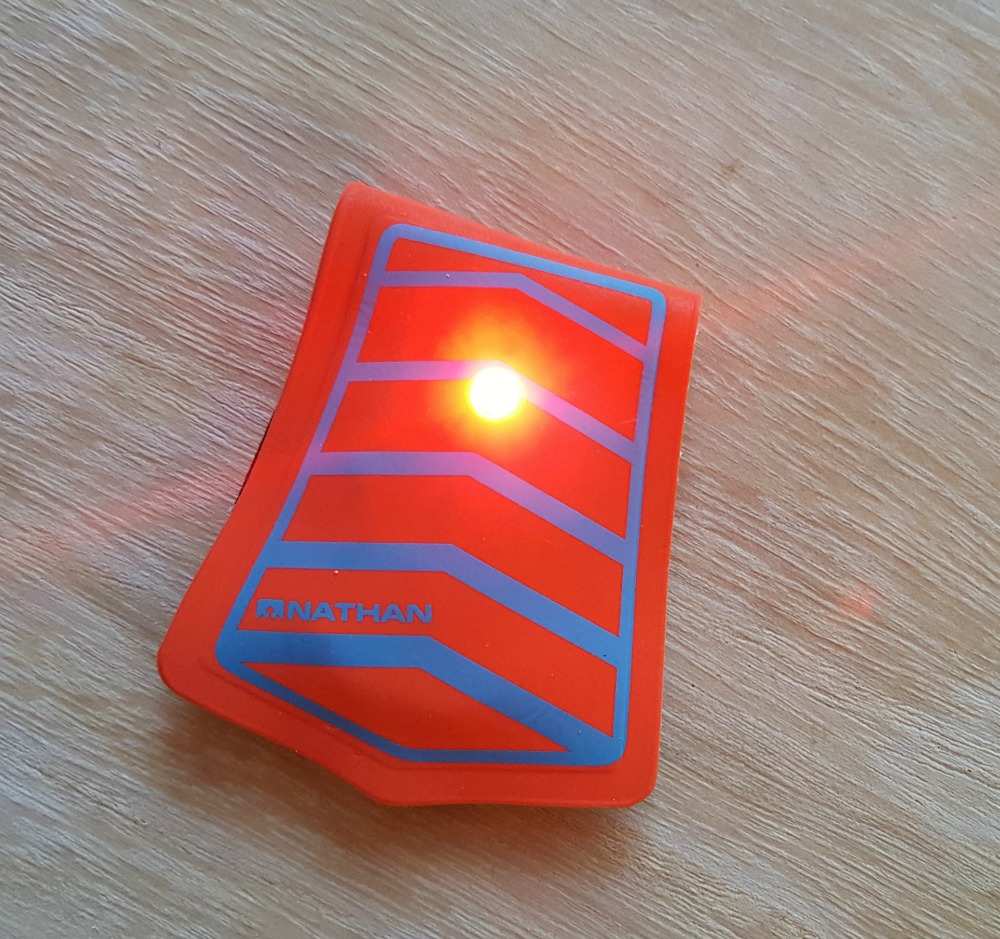 Mag Strobe LED Clip Light – This simple yet brilliant little strobe light simply clips onto your clothing (or hat, armband, anywhere the magnets can touch) and flashes brightly to let the world know you're coming. It's also made of hi-viz reflective material to make you extra visible.
Stay alert
Focus on the world around you when you're running. Keep your eyes alert, listen for unusual noises, and even pay attention to the odors in the air.
Don't use headphones
Staying alert means being able to focus on what is going on around you. In general, listening to music on the run is fine in a well-populated, safe area, especially if you use bone conduction headphones like those from Aftershokz that don't cover your eardrums. However, if you must run in the dark or in an isolated area, skip the headphones so that you can hear clearly.
Carry mace or pepper spray
Carrying mace or pepper spray while you run can give you an extra level of self-defense, especially if you run alone or in the dark. They make some specifically for runners so that they're easy to carry. Make sure to learn how to use it safely and properly.
Find a crew
There is definitely safety in numbers, so finding a crew to run with will help to keep you safer. Look for a running club in your town, recruit a friend or loved one. There are a lot of reasons besides just safety to run with friends.
Stay in well-lighted areas
If you run in the dark, stay on lighted paths or sidewalks as much as possible. Try to avoid dark or isolated areas.
Carry your phone
There is a reason to carry your phone beyond music and selfies! Sometimes you might even need to make a call! Carry your phone on the run just in case you get injured or lost.
Let someone know
Let someone know where you're going and when they should expect you back.
Bring your ID
Carry identification just in case you are injured and are unable to respond to emergency crews. I always run with my Road ID. I was once on a bike ride with a group of friends and strangers. When one man crashed, nobody knew who to contact. That convinced me to get a Road ID for both Alan and myself.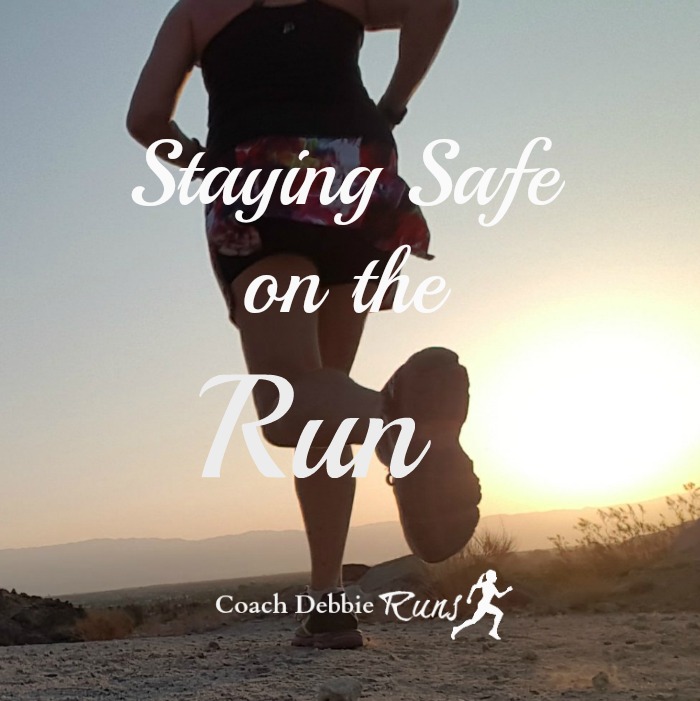 Do you have any tips to add? How do you stay safe when you're on the road?
And Now It's Time for the Running Coaches' Corner!
Loading InLinkz ...
---
Weekly Linkups
My weekly linkups! Please stop by and check out all of the great recipes, workouts, and information that all these awesome bloggers share every week!
Meatless Monday with Sarah and Deborah
Meatless Monday with Annmarie  and Rachel
Inspire Me Monday with Janice
Anything Goes with Marilyn
Wild Workout Wednesday with Annmarie, Michelle, Jen, and Nicole
The Plant Based Potluck Party with Deborah
The Running Coaches' Corner with Rachel, Suz, Lora Marie, and Me!
Giveaway Roundup and Try Out Thursdays with Smitha
The Blogger's Pit Stop with Kathleen, Janice, Julie and Me!
Living a Life of Fitness, Health and Happiness with Jill
Friday Favorites with Heather