Several years ago I had the pleasure of seeing Bo Eason speak at the IDEAWorld Convention, and he made quite an impression on me with his keynote presentation and follow-up session about the importance of being a better storyteller. He was a riveting speaker, but all he really did was stand and tell his story.
As part of the class, we had the assignment of telling our own story, first by writing it down, then actually speaking it out loud to several different people. Each time we repeated it, we were to make it more concise, until we could relate it briefly and easily.
I understood back then that being a better storyteller was something that would help me, not only in my personal training business but in any endeavor I cared to attempt. And I knew that honing my storytelling skills would help me as a blogger too, enabling me to create a personal connection with my readers.
Storytellers, according to Bo, will carry the power and influence through their words. All people are striving to connect with each other, and the ones who share their story will be the leaders.
How can this help us be better bloggers? First, by creating the connection that I mentioned above with our readers. They will become our champions when they hear our story, they will want to read what we write, buy what we recommend, and will be there to support us through rough times.
If you can tell your own story, you can use those skills for any type of writing. Whether you are discussing weight loss (remember that time when you put those 10 pounds back on?), fashion (fashion failures make the successes much more interesting), or parenting (that is an easy one), storytelling skills will carry you.
Finally, many bloggers have opportunities to be presenters and public speakers. Telling your story will create an instant connection with your audience.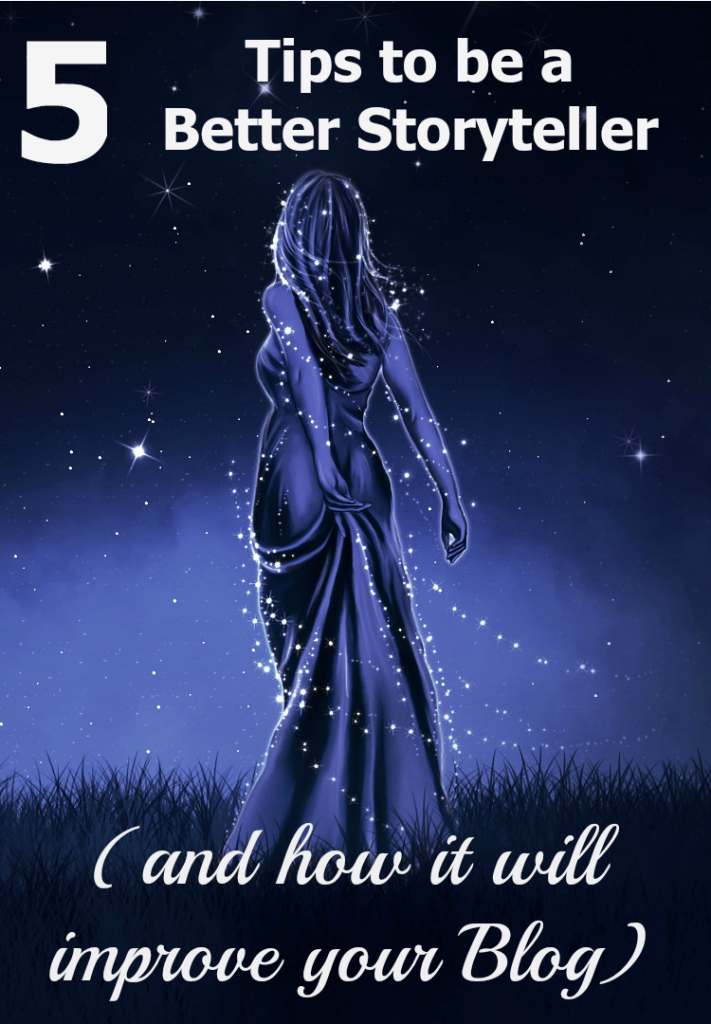 How to Be a Better Storyteller
Becoming a good storyteller takes practice. First, choosing a story that will relate well, finding the words to express what you want to say, then telling the story in a way that captivates your audience all take practice. Here are some ideas that will help you become a better storyteller.
Be Honest
You are telling your own story, so above all, be honest. While you don't have to tell every personal detail of your life, when you are sharing your story, you must be open and honest. Your readers will sense if they are not hearing the truth (or an incomplete version of it).
Don't be afraid to share embarrassing stories
On of the things that human beings have in common is that we all do stupid and embarrassing things. Whether it's tripping and falling in front of a crowd of people, walking around missing an important piece of clothing, or forgetting your lines in your first starring role, embarrassment is our common denominator. Yes, it may be tough to talk about, but your readers and listeners will understand.
Share your fears and your failures
No one is successful at their first attempt, and we all have doubts about our abilities. The fact that we fail, overcome our fear, yet still strive to succeed is another very human trait, and it is fascinating to read or listen to.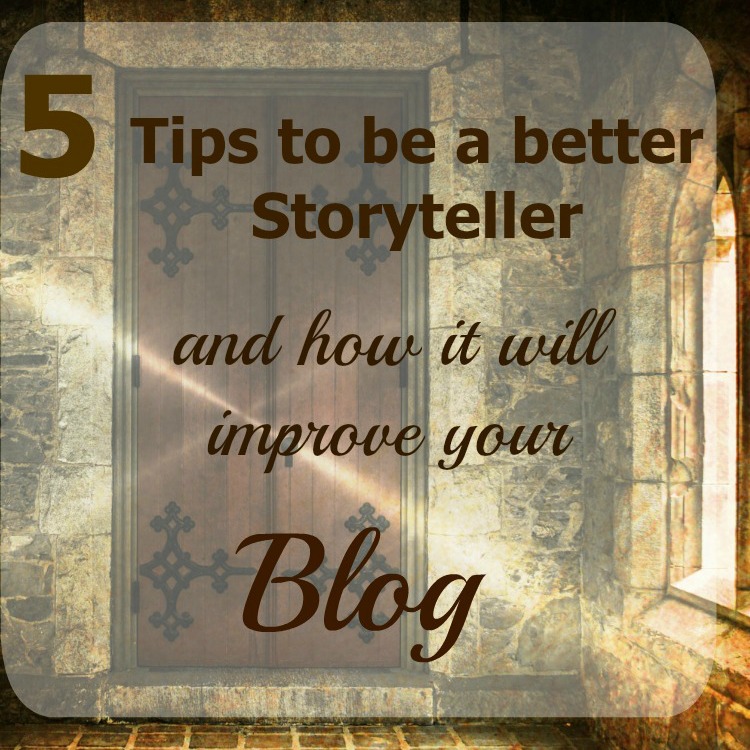 Share your triumphs (but only if you've shared your failures)
Success, when it comes, will have your audience cheering for you. That is, if they understand what it took for you to get there.
Be Generous
Generous was a term that Bo used to mean don't just tell a story. Share the emotions, good and bad that go along with it. If you're telling about the time in high school that you were trying out for cheerleader and tripped over your own feet on stage in front of the entire class, share that devastation that you felt.  Share it through your teenage eyes, not an adult seeing a small moment of discomfort looking back.
Another tip from Bo is to understand that many of our stories are from our childhood, when we're between nine and 12, and things leave a lasting impression.
Becoming a better storyteller will help you be successful in many areas of your life, including blogging. Remember that practice makes perfect, so work on your storytelling skills until you are comfortable sharing the story of your life.
Do you have a story you want to tell?
---
My weekly linkups! Please stop by and check out all of the great recipes, workouts, and information that all these awesome bloggers share every week!
Sunday Blog Hop with Jenn
Meatless Monday with Sarah and Deborah
Meatless Monday with Annmarie 
Inspire Me Monday with Janice
Anything Goes with Marilyn
Bonnie, the Pin Junkie
Tip Tuesday with Debbie in Shape
Wild Workout Wednesday with Annmarie, Michelle, Sarah, and Angelena Marie
Wednesday Wisdom with Nanna's Wisdom
The Blogger's Pit Stop with Kathleen
Let's Get Real with Karen.
Friday Fitness with Jill