My husband and I celebrated our 18th anniversary on Monday. We've been in a bit of a celebratory mood, which means I'm behind on my blogging obligations. This post, 5 reasons to date a runner, seemed especially appropriate, all things considered, so I thought I'd share it again.
If you follow me on Instagram, you saw a little of what kept me away from my computer. I could rewrite it, but why? Here you go (don't forget to scroll through!):
5 Reasons to Date a Runner
Still single and looking for the perfect (you choose) date, partner, spouse, SO? I highly recommend heading to your local track or a hometown 5k, and take a look at the runners crossing the finish line.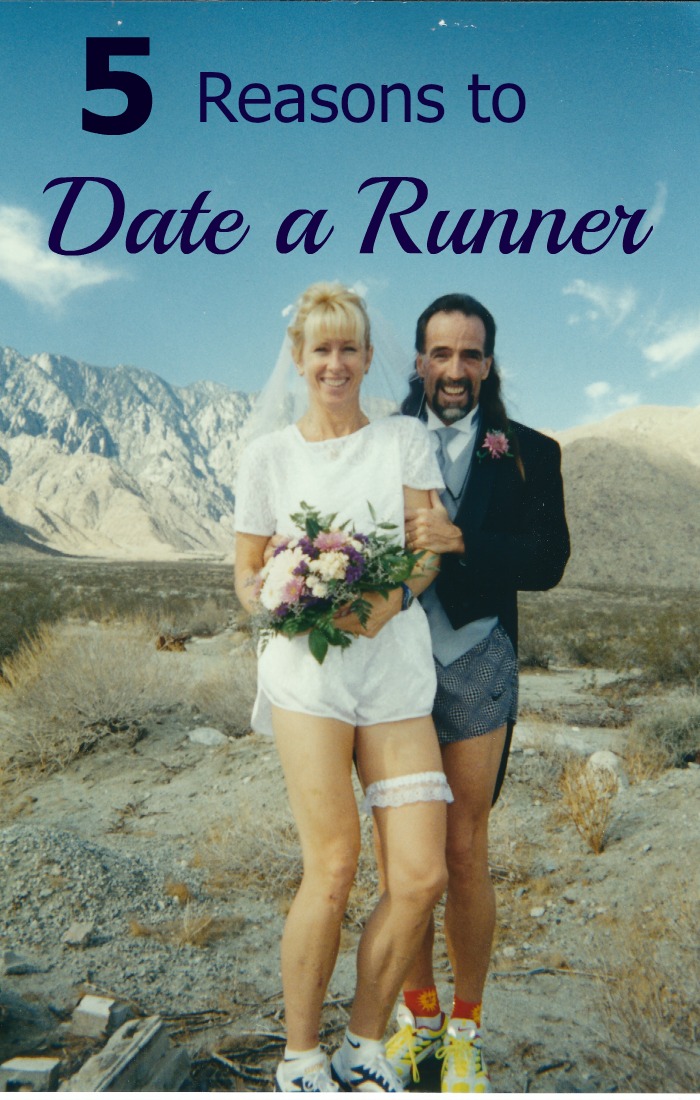 Why Should You Date a Runner?
Running takes dedication, commitment, strength, and even a sense of humor (tell me you don't laugh at shared stories of blisters, black toenails, and "potty stops"). I don't know what you look for in a partner, but those traits were always at the top of my list.
But wait! There is more. Here are five more reasons that dating a runner is a good idea. Note: I'm a straight female, so I'm calling my runner "him." However, this applies to all runners.
Runners are out there, at races, club workouts, on the trails. In a world where 40% of singles are using online dating to meet people, the Runner is out there doing what he loves best. You don't even have to ask what you have in common. It's right there, pinned to his running shorts.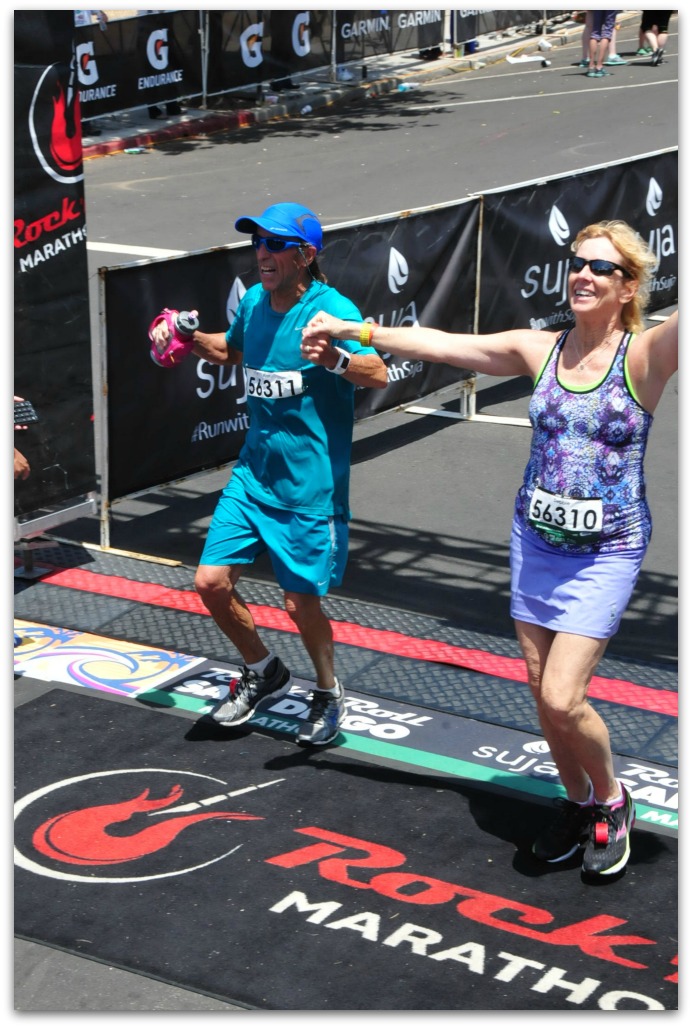 When you date a Runner, you have a built-in running partner. Having a training partner is a great way to get motivated, challenge yourself, and have fun while you're doing it. There is also security in having a running partner, especially one who is likely to feel protective of you, which is especially reassuring if you run in the dark.
Yes, my runner husband and I still run together, even after 21 years!
Your Runner always knows what you want for your birthday. Who needs a charm bracelet when you'd rather have a Fitbit? The list of gift possibilities is almost endless, from a new running outfit to compression socks, to race entries. This eases the Runner's mind too, saving him the stress of not knowing what to give you. There is a downside to this though. If you ever want a non-running gift, you're going to have to come straight out and say it. After success with GPS systems, heart rate monitors and the like, your Runner may forget that sometimes a person really does appreciate something with a little more flash than a sparkle skirt.
Traveling to a race = Vacation. When both you and your Runner are running a race away from home, you can make a romantic vacation out of the experience. Be sure to plan so the race is at the beginning of your trip, the better to enjoy new restaurants, side tours, and trying other non-running activities, like hiking, kayaking, or cycling.
Runners "get" you. If you tell a regular date (regular = non-runner) that you can't go out on Saturday night because you have a race in the morning and you need to get your sleep (and eat the right things the night before), he might look at you as if you have a third eye. Not the Runner. The Runner understands the need for rest and proper nutrition before a run. He will appreciate your pile of running shoes (and probably has one of his own). He will even recognize the beauty of your home decor of framed finishers' certificates, your medal display, and race posters.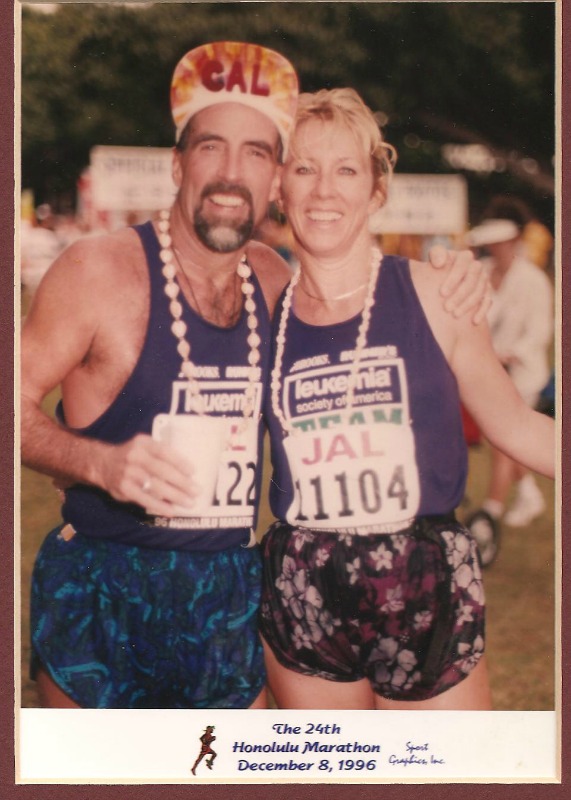 I speak from experience. I met my runner husband at a race (of course). We have trained together, traveled to races together, pushed each other when needed (and held each other back when injured or overtrained), and understood each other for 21 years. We even got married at a race!
So, take it from me, dating a Runner is a great idea. All you have to do is catch him!
Is your partner a runner? If so, did you meet him or her through running?
And Now It's Time for the Running Coaches' Corner!
Loading InLinkz ...
---
Weekly Linkups
My weekly linkups! Please stop by and check out all of the great recipes, workouts, and information that all these awesome bloggers share every week!
Meatless Monday with Sarah and Deborah
Meatless Monday with Annmarie  and Dixya
Tuesdays on the Run with Marcia, Erika, and Patty
Inspire Me Monday with Janice
Wild Workout Wednesday with Annmarie, Jen, and Nicole
The Plant-Based Potluck Party with Deborah
The Running Coaches' Corner with Rachel, Suz, Lora Marie, and Me!
Friday 5 2.0 with Rachel and Lacey and Meranda