I'm going to get a little personal with this post. As a blogger, I spend a lot of time reading blog posts.  I see a lot of bloggers doing a lot of great things. And I see a few bloggers doing many not-so-great things. Most fall somewhere in the middle. Everyone can benefit from learning these blogging mistakes so that they can avoid making them. Let's strive for perfection bloggers!
Here are some of the most common blogging mistakes.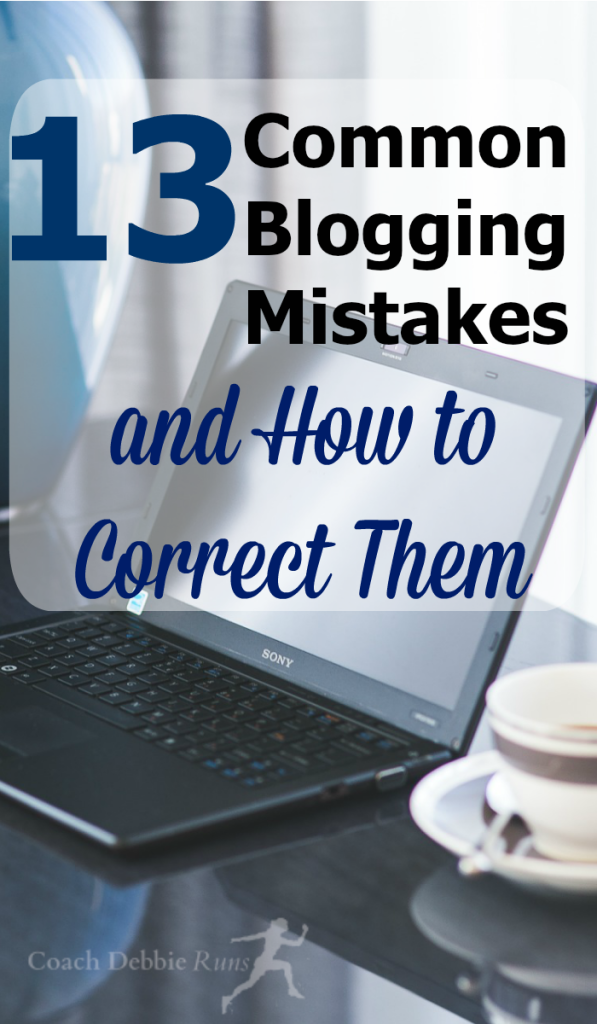 Not thinking about the readers' experience.
The first step is to take a look at the overall picture. When a reader comes to your blog, what do they see first? Too often I see multiple pop-ups that are difficult to exit, or blaring videos that I can't find to shut them down (this is a new pet peeve of mine because they seem to happen much more frequently lately). Slow loading pages, a mishmash of colors, small print, or a confusing layout of ads will also tend to turn off your readers. Much easier to exit the page than to put up with these annoyances.
Note that I'm not saying you shouldn't have ads. We all deserve to make a little money if that's one of our goals. But, don't sacrifice your readers for revenue. It won't work in the long-term.
Not Editing or Proofreading
Before you hit publish, there are several things you need to do. First, read it through for content. If you're like me, you rarely write a blog post without some type of interruption. That can lead to a disjointed feeling in your writing. Take a moment and read it through, make sure that it feels smooth, makes sense, and isn't over-wordy.
Then read it through for mistakes. Check your spelling and grammar, and make your corrections. Then read it again. If you have someone you trust, have them read it too. It is so easy to miss your own mistakes. Now you can publish.
Quantity over Quality
I may be repeating myself, but too many bloggers feel that they have to post every day, and many, if not most, of them, sacrifice the quality for the quantity. As a reader, I would much rather read (and share) one great blog post a week than wade through five (or more), poor ones.
Inconsistency
The above being said, you do need to be consistent with your posting. A random post every couple of weeks, then three days in a row, will confuse your readers. You even risk losing your own blogging momentum and focus. Create a blogging schedule and stick (for the most part) to it.
Not Defining Your Reader
Do you know who is reading your blog? If not, how do you know what (or how) to write? If you try to write for everybody, you wind up sounding generic. Instead, define your reader, imagine that you are writing specifically for her. Your post will be personal and much more engaging.
Writing About Too Many Things
In my last post, I wrote to not worry too much about your niche at first. And you might think that by covering many different topics you may be appealing to a wide variety of readers. But if you write about everything and anything that enters your mind, you risk actually disengaging and losing those treasured readers.
Instead, write about topics that you know and love. Your readers will sense that and come to your blog because they know that they will learn from your own expertise and experience.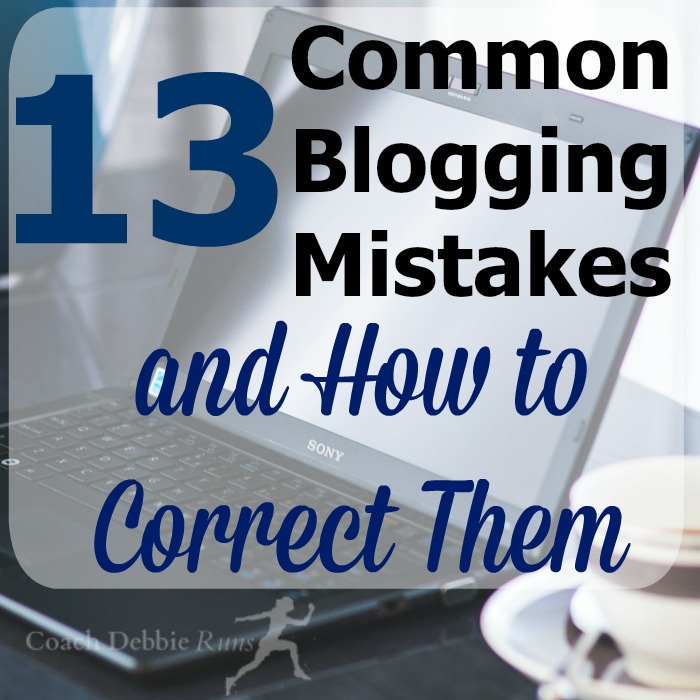 Not Engaging with Your Readers
My favorite bloggers are the ones with whom I feel like I have a relationship. Not only are they writing for me, about topics I enjoy, they respond to my comments, they answer my questions, and we actually carry on conversations. Just like people in real life. You really must respond to comments, particularly readers who have taken the time to express an opinion and add to the conversation. That is what makes your readers feel like they belong. Note: To really communicate with your readers, you must have some way to notify them that you replied to their comment. A plugin such as Comment Reply Notification will do the trick.
Not Engaging with the Blogging Community
The blogging community is awesome. They are the people who understand. How time-consuming blogging can be. How managing blog/social media/family life can be challenging. They want you to succeed. If you engage with the blogging community, they will help you succeed. Other bloggers will give you advice, share your posts, and give you feedback. Read other blogs. Join blogging groups. If you're lucky enough to live near other bloggers, get together with them from time to time.
Bad Writing
Okay, not everyone can be Shakespeare. Nor would we want to be, because he probably would not succeed in the blogging world. Yes, blog writing is more casual than many other forms of writing. A blogger should, however, do their best to write concisely and coherently, with proper grammar and good spelling. Please.
Not Promoting Your Post
This is not a field of dreams. If you write it, they will not necessarily come. Promotion is key. Get the word out. Share, via social media, share groups, your email list, etc. Yes, it takes time. But the reward is a larger audience to read your great writing, so it's worth it.
Not Using Keywords
Presumably, since you're taking the time to blog, promote, and read this post, you'd like to find more people to read your blog. Make sure that your work shows up better in searches by using keywords sprinkled naturally throughout your posts.
Neglecting Your Headline
Your headline should do more than title your blog post. It should contain your keyword, be catchy without sacrificing the sense of what your post is about, and not too short or long. The Co-Schedule free headline analyzer can help you write a better headline.
Neglecting Your Permalink
Your permalink is the URL of your actual blog post. It includes your blog name, plus the title of your post. It will usually default to the headline of your post. That is not always a good thing, as it can lead to a long and confusing permalink. Fortunately, you can edit it before you publish. When you do so, include your keyword but keep the overall permalink shorter and easier to remember.
Avoiding these blogging mistakes will help you build your audience, engage your readers, and generally be a better blogger. What other blogging mistakes have you noticed? Are you guilty of any of these? I know that I struggle with some of them myself.
---
My weekly linkups! Please stop by and check out all of the great recipes, workouts, and information that all these awesome bloggers share every week!
Sunday Blog Hop with Jenn
Meatless Monday with Tina and Deborah
Meatless Monday with Annmarie 
Inspire Me Monday with Janice
Anything Goes with Marilyn
Bonnie, the Pin Junkie
Tip Tuesday with Debbie in Shape
Coffee and Conversation with Pat and Candy
Wild Workout Wednesday with Annmarie, Michelle, Sarah, and Angelena Marie
Wednesday Wisdom with Nanna's Wisdom
The Blog Booster Party with Kathleen
Friday Fitness with Jill