Just because you're bloggers doesn't mean you're good writers.
There. I said it. In writing so I can't take it back.
For some reason, some bloggers are happy with that. "I write like I talk!" they say. "Haha! I'm really bad with grammar," they laugh. Like good grammar is a negligible element of writing a blog.
I beg to differ. While yes, blogging is different than writing a novel, or even a magazine article, that is not a reason for not doing your very best to be a good writer. I don't expect Jane Eyre, but I do expect you to try.
And of course, good writing is more than excellent grammar (though that's certainly a good place to start!). Really great writing has a flow, and good writers can use their words to lead their readers through a wave of emotion.
I myself am not an English major. I hold no degrees that will give my words authority.  I do my best, though, and I have learned over the years some things that can help you be a better writer.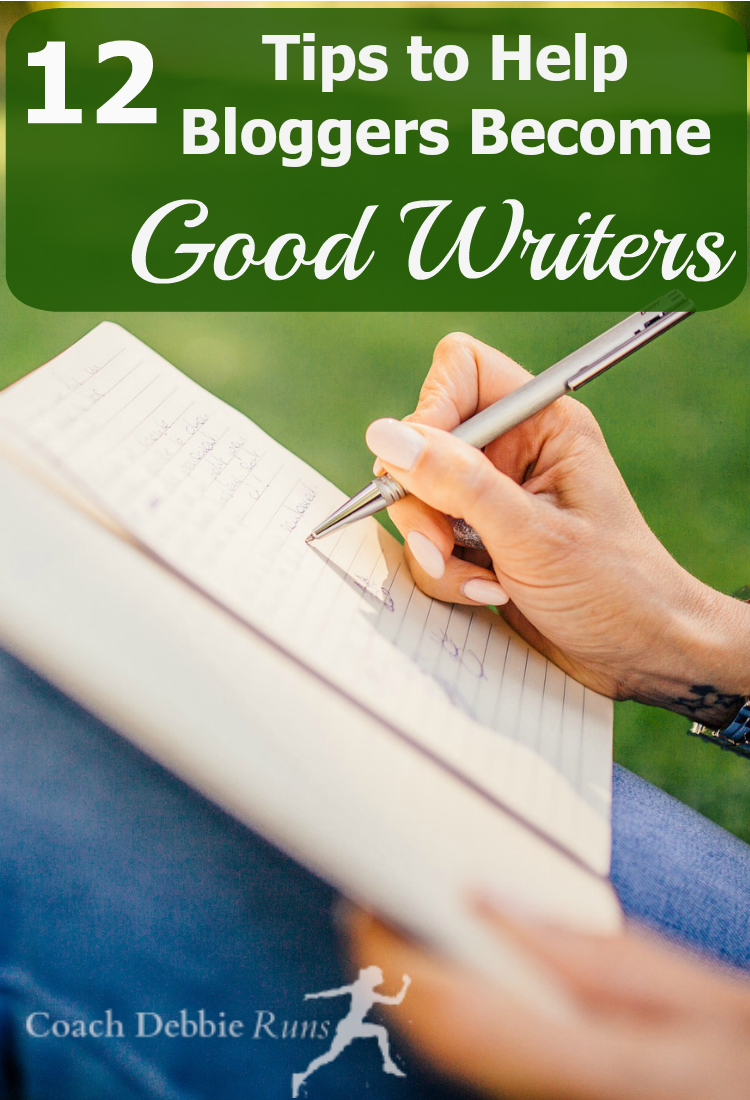 Write. A lot
The more you write, the better you get, so try to write as often as you can. Ideally, set aside time to write almost every day. Good writing is a skill that can be learned and can improve with practice.
Jot down ideas as they come to you
Keep a pad or notebook handy and write down ideas the moment you think of them. It doesn't matter how vague, write it down. Otherwise, and I know from experience, you will forget that great idea you had. I use Evernote, which I love because it syncs with my phone, tablet, and laptop. Always at my fingertips.
Read great writing
Have you ever noticed that there are some people out there that can write about paint drying and make it interesting? Those are the writers worth studying. How do they do that? Storytelling, humor, insight, a combination of those things. Take notice of what the writers that you love are doing to keep you reading and coming back. Don't copy them, of course, but learn from them.
Don't write too much
For a change, I'm not talking about what Google likes or search engine optimization. I'm talking about how long your post should be so that it is engaging and informative without being drawn out and boring. Be concise, not wordy. If you have a lot of information to share, your post may be long. That's okay. But if you have just a little to share, it makes sense that your post should be shorter. Don't use words as filler.
Brainstorm and plan
While sitting down and just writing in an excellent exercise, spending time on the planning stage will help you write clearly and concisely. If you have an idea of what you want to say before you begin to write, your writing will flow. If it helps you, you can even sketch out an outline of key points that you want to write about.
Find a quiet place
For this one, I should take my own advice as I often write at my dining room table with the television going in the background. It can be…distracting. If you can, find a space where you can focus on your words. Turn off the television, email, phone, etc. It's harder to turn off the kids and the dogs, but if you can, that is helpful too.
Grammar, grammar, grammar
If you didn't learn them in school, please learn some basic grammar skills. As a published writer, which is what you are as a blogger, you should know the difference between your and you're; there, their, and they're; etc. Grammarly is an excellent tool that can catch many grammar errors. I use the free version and it is constantly reminding me when to use a comma (or not), it catches my spelling and grammar mistakes, and generally behaves like a cranky high school English teacher. Which is a good thing. Here are some of the most frequent grammar mistakes that I find.
Be Conversational, but…
Yes, blogging is more relaxed and conversational than, say, a magazine article. You may feel like you're talking to friends, which is true to a certain extent. That doesn't mean that friends don't have standards and expectations for decent writing, though. Casual, yes. Sloppy, no.
Tell a story
If you can tell a story, you can use those skills for any type of writing. Whether you are discussing weight loss (remember that time when you put those 10 pounds back on?), fashion (fashion failures make the successes much more interesting), or parenting (that is an easy one), storytelling skills will carry you.
Proofread. Out loud.
Reading your writing out loud will help you catch mistakes. Reading it to someone else is great, as is having someone read it to you. This will help you get a feel for the flow of your writing. Does it sound stilted? Is it overly wordy? Reading aloud will also help you catch overused words, as well as spelling and grammar mistakes.
Edit and revise
After proofreading, go back and edit out your mistakes. Revise your wording as necessary, trim it down, clean it up. Then…
Proofread again
By the time I publish a post, I've usually proofread it three or four times. And I will still find a mistake occasionally after I've published it. Always take one last read-through before hitting that publish button. Sometimes even the process of editing may have left another error.
Becoming a good writer isn't easy. It takes work, practice, and patience. But with all of that, it is possible to improve your writing and to become the best writer that you can be.
What have you done to improve your writing? Do you have tips to share?
Looking for more writing tips? Check out:
"Workout" is Not a Verb. And Other Grammar Gripes
5 Tips to be a Better Storyteller (and how it will improve your blog)
13 Tips to Help You Overcome Blogger's Block
---
My weekly linkups! Please stop by and check out all of the great recipes, workouts, and information that all these awesome bloggers share every week!
Sunday Blog Hop with Jenn
Meatless Monday with Sarah and Deborah
Meatless Monday with Annmarie 
Inspire Me Monday with Janice
Anything Goes with Marilyn
Bonnie, the Pin Junkie
Tip Tuesday with Debbie in Shape
Wild Workout Wednesday with Annmarie, Michelle, Sarah, and Angelena Marie
Wednesday Wisdom with Nanna's Wisdom
The Blogger's Pit Stop with Kathleen
Let's Get Real with Karen.
Friday Fitness with Jill
Fitness Friday with Miranda