Everybody wants to be a better runner, right? The thing is, everyone may have a slightly different definition of what being a better runner means to them.
For many, being a better runner means being a faster runner. For others, it means they can run without injury. And for still others, being a better runner means the ability to run for hours without stopping.
For most of us, it means a combination of these things. And even if your main running goal is to just get out and run a few miles every day, at your own pace, in your own time, being a better runner will help you do that.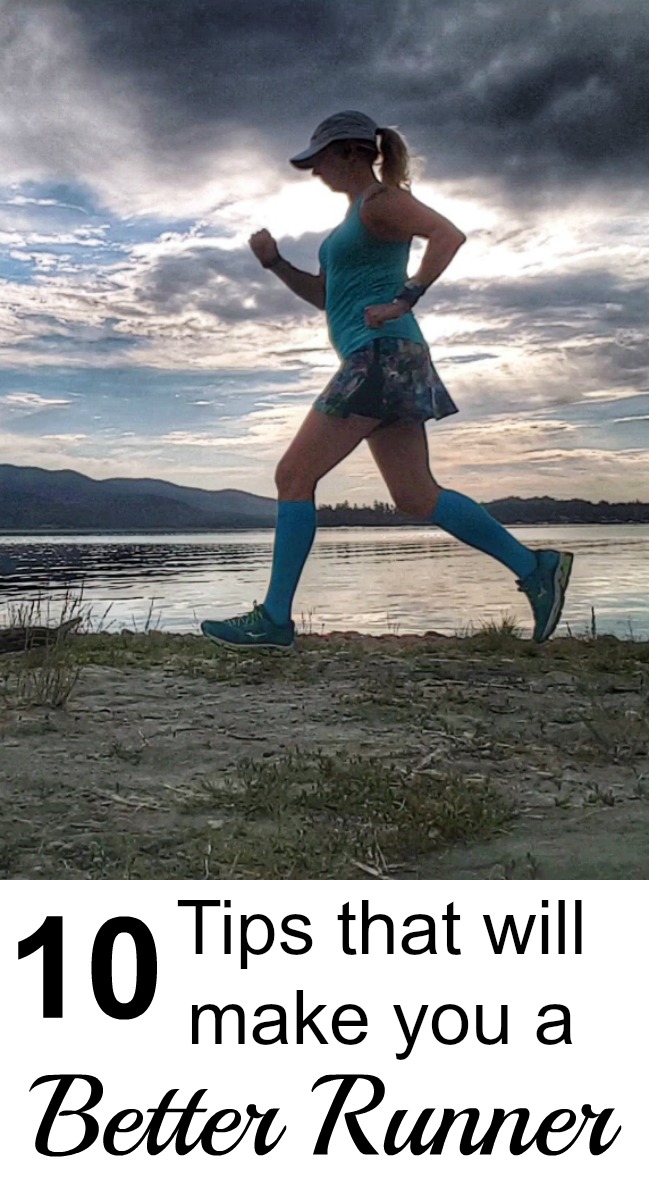 10 Tips that will make you a better runner
Whatever being a better runner means to you, these 10 tips will help you accomplish that goal.
1. Follow a Plan
Whether you're training for a marathon, a 5k, or for life, having (and following) a plan will help you be a better runner. A training plan will include all the necessary types of workouts, at the right time, to reach your goals. Training should be cyclical so during different times of the year, and different phases of the plan, you will run farther or faster, or spend time in recovery mode. Does that sound complicated? Then hire a coach to figure it all out for you.
2. Do Some Form of Speed Work
While doing speed training will help you run faster, there are many other reasons that this type of workout will help you be a better runner.
Speed work will increase your VO2 max and your lactate threshold, which increases your speed and stamina, to help you run faster for a longer period of time. It will also improve your overall fitness, help with weight loss, make running more interesting, and generally make your normal runs seem easier.
Read more: My Favorite Tempo Workout and My Favorite Tempo Workout
3. Rest
Rest is really the most important part of the equation. Without adequate rest, your body will break down and you will not see gains. It is during your period of rest and recovery that the small muscle tears you cause through your hard training repair themselves and adapt to a higher load.
Read More! 5 Tips to Improve Recovery During Training
4. Improve your Form
Your running form is very important to help you be a better runner and to remain injury free. While it can be challenging to change something that feels like it should be natural, there are certain things you can do to improve your running form.
Strengthening your upper body muscles, including your core and upper back, is important. That will help improve posture and help you "run tall." Don't lean over at the hips, rather, your body should have a slight lean that starts from the ankles. Don't stress too much about how your foot lands, but work on increasing your cadence, the number of steps per minute. A faster cadence results in a lighter, quicker step.
Keeping your shoulders and hands relaxed, with your elbows at a 90-degree angle, will also help your running form. Watch out for extra arm movement, or clenching your hands, which can waste energy.
Read More! Practical Tips for Improving Running Form
5. Don't Let Small Twinges Become Injuries
This may be the number one cause of an injury that will force you to stop running altogether for a while. Don't ignore small pains, especially in your hips, back, or knees. If you choose to run through that little twinge, you may just develop a full-blown chronic injury that will take weeks if not months from which to recover.
Read More! 10 Ways to Cause a Running Injury
6. Nutrition
Many runners think that running gives them permission to splurge on junk food. Not so. Think of your body as a fine race car and your food as your fuel. Only the best nutrition will result in the best performance.
7. Get Strong
Running alone can lead to many imbalances in your muscles, which can lead to injury and reduced performance. Balance your muscles, strengthen your core, and increase your overall strength by doing a resistance workout two or three times a week.
Read More! 8 Essential Strength Exercises for Runners
8. Try Yoga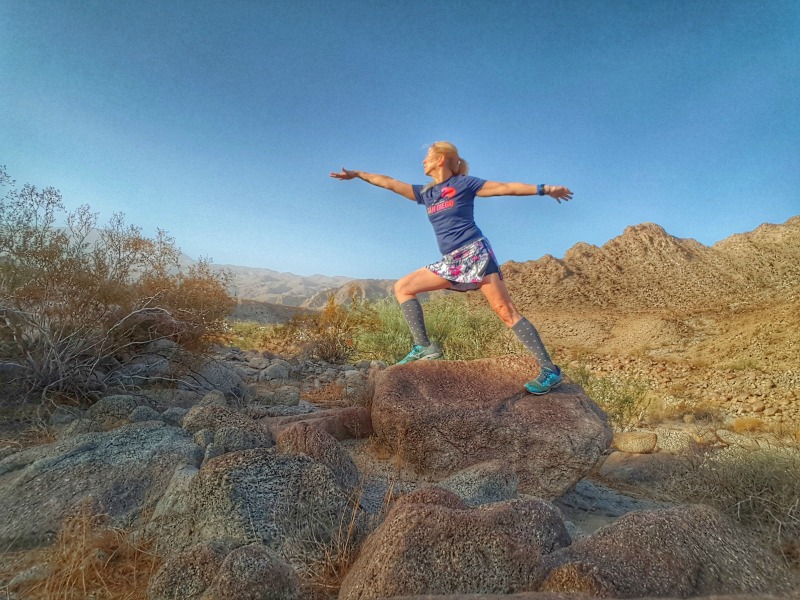 Yoga will not only strengthen your muscles but will help improve your flexibility and balance, all of which will make you a better runner.
Read More! From Love Life Surf: Yoga for Runners Series
9. Sleep
Getting enough sleep is probably the most important thing you can do for your health, and something that many of us miss out on. It is vital for overall health, brain function, and can help curb inflammation, improve your memory, and even help you live longer. And all of that will help make you a better runner.
10. Body Work
Take care of that hard-working body and it will take care of you. A regular therapeutic massage can improve performance by stimulating blood and lymph and helping to keep the leg muscles, joints, and tendons in optimum shape. It can also improve recovery and reduce the risk of injury.
Read More! 3 Reasons Massage will Improve Your Running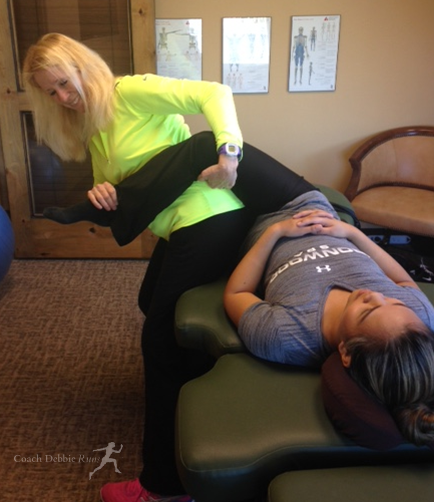 Fascial Stretch Therapy is another form of bodywork which has many benefits for runners. FST is a type of assisted stretching that targets not only the muscles, but the fascia, the connective tissue that surrounds muscles, bones, and joints. It also targets the entire joint and joint capsule, using traction to remove restrictions on movement and to stimulate lubrication. This will improve performance and make you a better runner by increasing your range of motion, decreasing pain, and improving muscular function, balance and symmetry.
Read More! 10 Benefits of Fascial Stretch Therapy
No matter how you define it, following these tips will help make you a better runner.
Is there something that you do in your training that you feel makes you a better runner? Please share in the comments!
And Now It's Time for the Running Coaches' Corner!
Loading InLinkz ...
---
Weekly Linkups
My weekly linkups! Please stop by and check out all of the great recipes, workouts, and information that all these awesome bloggers share every week!
Meatless Monday with Sarah and Deborah
Meatless Monday with Annmarie  and Dixya
Tuesdays on the Run with Marcia, Erika, and Patty
Inspire Me Monday with Janice
Wild Workout Wednesday with Annmarie, Jen, and Nicole
The Plant-Based Potluck Party with Deborah
The Running Coaches' Corner with Rachel, Suz, Lora Marie, and Me!
Friday 5 2.0 with Rachel and Lacey and Meranda