With four weeks to go until Rock 'n' Roll Marathon San Diego, I am one week into my training! As I wrote last week, I'm (obviously) a little behind. But, since writing that post, I have stuck to my new plan, so I'm feeling much more positive about my chances of actually finishing the race. More on that below.
I really love the Rock 'n' Roll Marathon. As I've mentioned, I ran the very first one, which was in San Diego in 1998. Since then I've completed that race six more times. This year I'm expanding my range, so after San Diego I'll be running in Rock 'n' Roll Los Angeles, Las Vegas, and, hopefully, Arizona next year.
I love it so much that I have compiled a list of 10 things to love about the Rock 'n' Roll Marathon.
10 Things to Love About the Rock 'n' Roll Marathon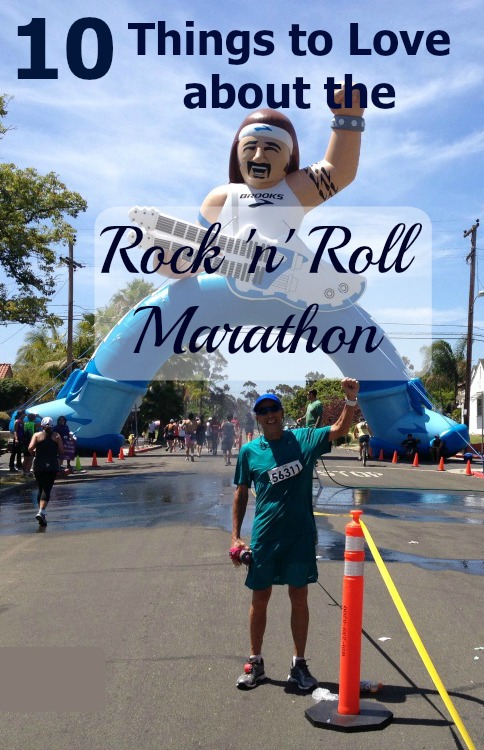 The Music
When I think about the Rock 'n' Roll Marathon series, the first thing that comes to mind is the music. After all, that's the concept that has been in place since the beginning (and I was there!) A marathon course with music throughout, highlighting local musicians. It's still an awesome experience.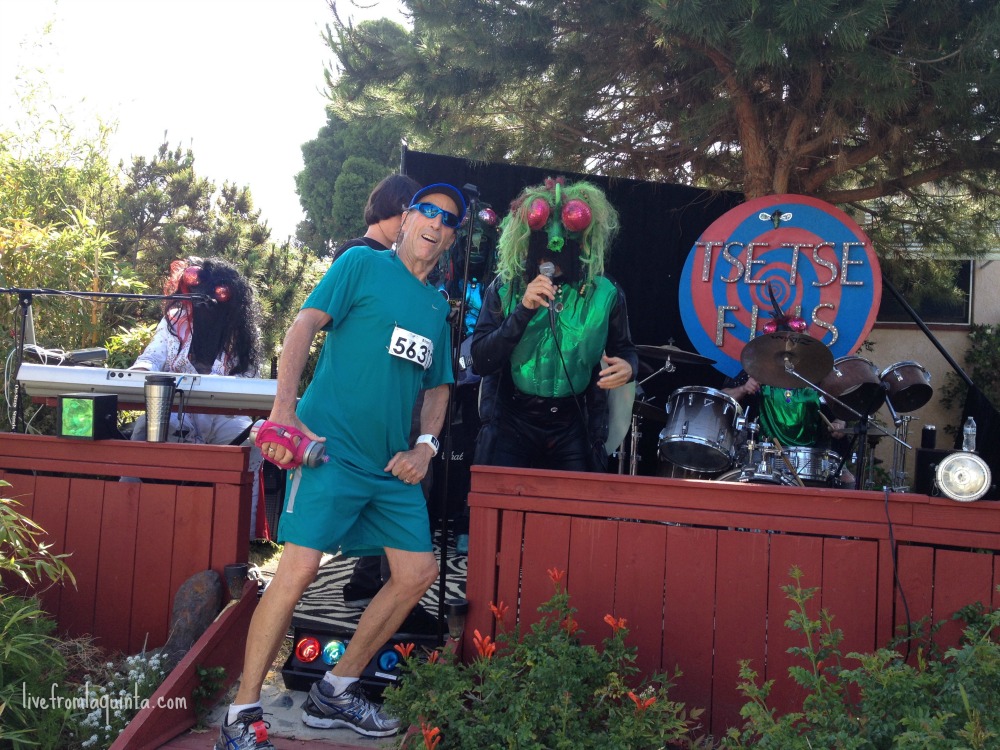 Chances are there's one near you
There are Rock 'n' Roll events all over this country (and beyond). Chances are, if you're looking for a race close to you, you will find one with little or no travel expense. My almost local choices are San Diego, Las Vegas, Los Angeles, and Arizona. You'll find the complete list here.
Planning on running several Rock 'n' Roll events? Check out the Tour Pass and save!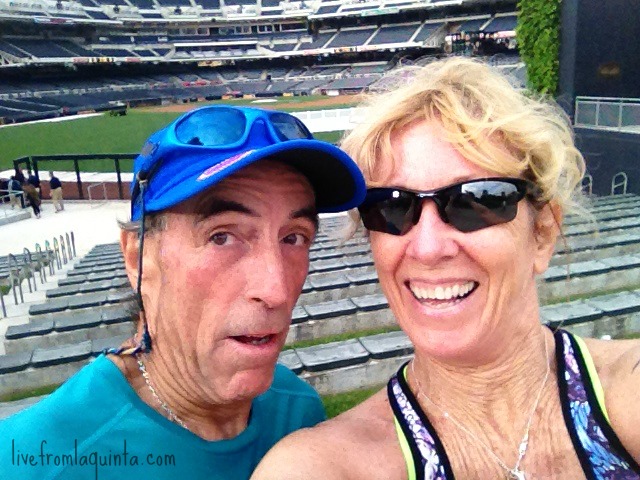 Running through Petco Park in San Diego in 2014.
Great for a Race-cation
On the other hand, if you want to travel, you will find you can Rock 'n' Roll all over the world! You can find great races throughout the United States and Canada, but if you're looking for a truly unique experience, there are also Rock 'n' Roll races in Liverpool, Madrid, Dublin, Mexico City, and more!
Planning a Runcation? Here are some packing tips!
The People
I couldn't skip this, though you will find great people at every marathon. Still, there is something special about runners who want to Rock 'n' Roll for 26.2 miles!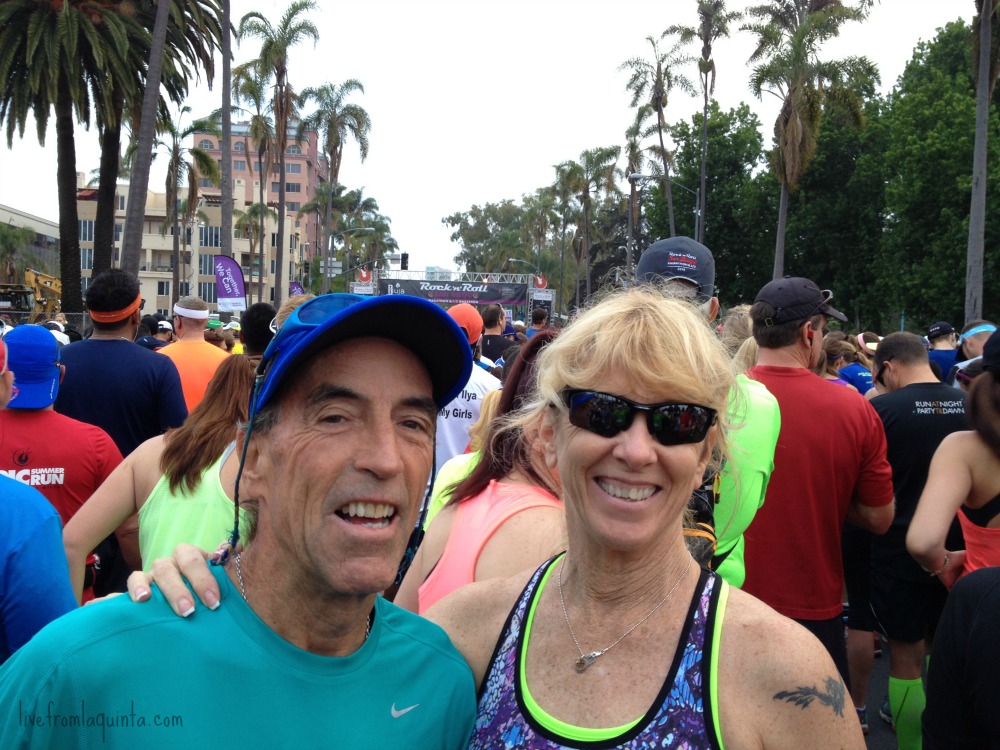 Something for Everyone
Not up for the full distance? No problem! Most events will also have options for the half marathon and 5k. There are also frequently events just for the kids, 10ks, and relays.
The Challenge
If you're looking for a challenge (beyond running 26.2 miles), Rock 'n' Roll has you covered. The Remix Challenge rewards you for doing multiple races during one weekend. To qualify, you must simply do one event on Saturday and one on Sunday during the same Rock 'n' Roll series weekend.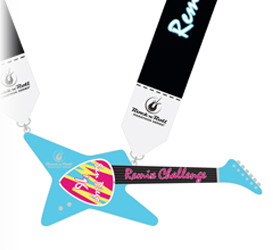 The Bling
Do you run marathons for the bling? Well, look no further than the Rock 'n' Roll races. Just check out some of these: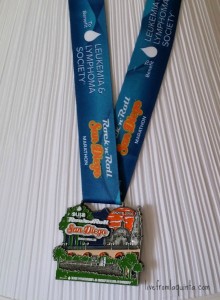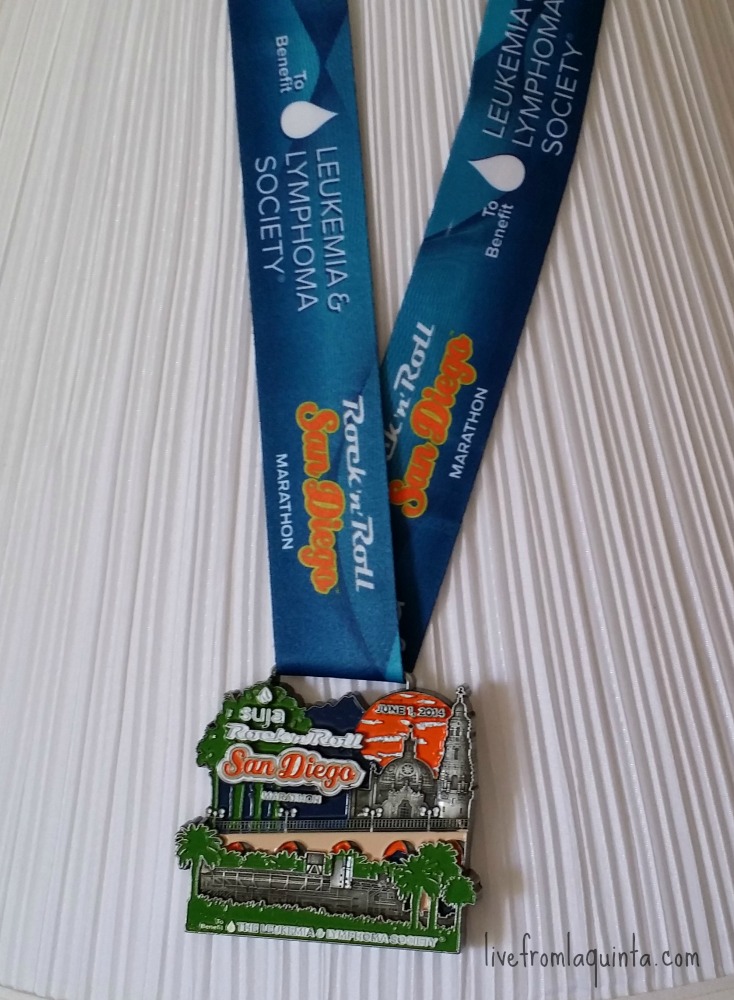 This is my medal from Rock 'n' Roll San Diego 2014
Heavy Medal
No, not heavy metal. This is Heavy Medal, extra bling for runners who compete in more than one Rock 'n' Roll event. You must apply (it's free!) , but then you will qualify to earn an extra medal for running two, three, or up to 10 events.
The Concert
The post-race concert is another concept that has been with the Rock 'n' Roll marathon since the beginning. From 1998 (the first!) to 2002, my five-year streak, I saw many great performers like Pat Benatar, Hootie & the Blowfish, Sugar Ray and others.
The Discount
If I've convinced you that running a Rock 'n' Roll marathon or half marathon is a great experience, here's one more reason…a discount! Simply use the code COACHDEBBIERUNS at checkout and save $15. The code is good for marathons and half marathons only, and may not yet be available for certain races. Just click the photo!
One of my own personal reasons for loving the Rock 'n' Roll Marathon was that I ran my second fastest time there back in 1999. So what's not to love?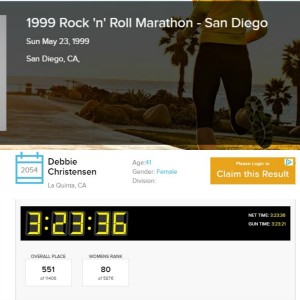 I am a member of the 2016 Rock 'n' Blog team. I receive free entry into Rock 'n' Roll races, but I must pay any other associated expenses (and I paid for all my previous races).  I'm joining several other members of the team today to share our love of the Rock 'n' Roll Marathon. Including:
Funner Runner
Run Megan Run
Mat.Miles.Medals
Run Steff Run
Run, Laugh, Eat Pie
Runnin' Rocker
Training, a Birthday and a Wedding
As I mentioned, I've been pretty happy with my first week of training. I ran four times including an eight mile run on Thursday, which I followed up with a six-mile run on Saturday. The other two runs were shorter, and I didn't get any tempo work in, but I'm planning that for Monday morning.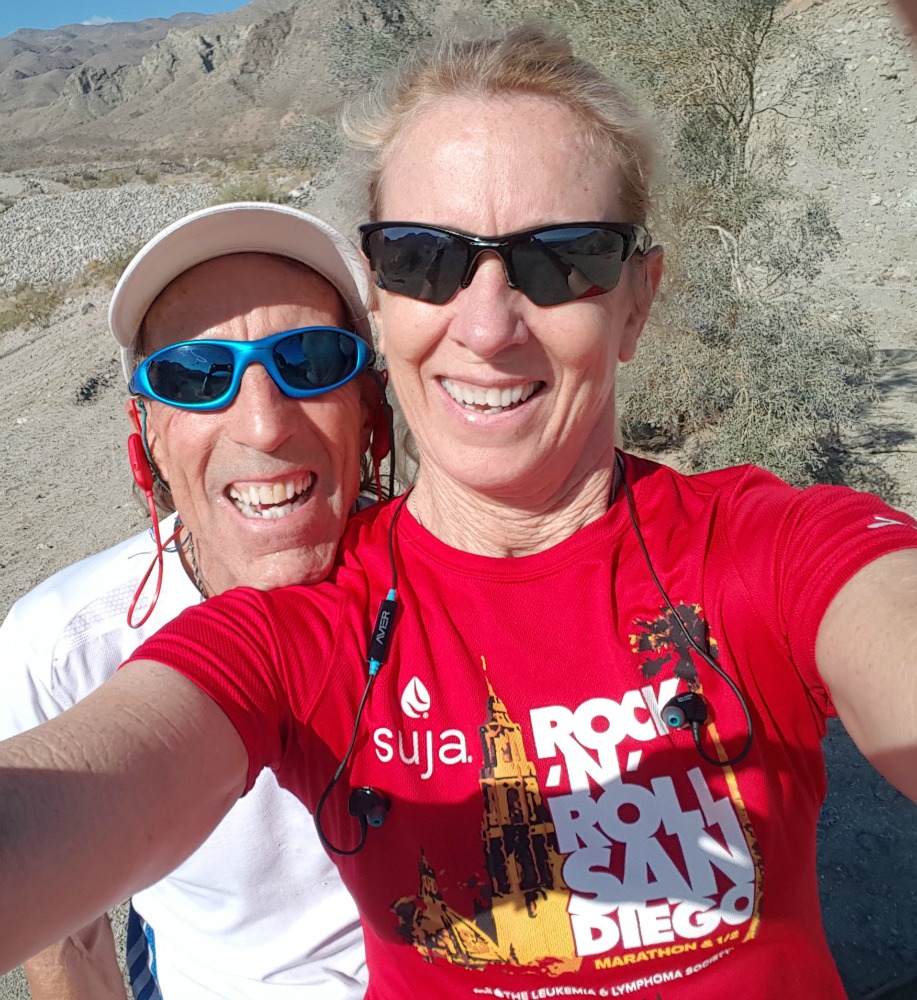 As for the weekend, I visited my sister in San Diego on Friday. She lives in Texas now, but she and her husband rented a place on the beach in Pacific Beach to celebrate her birthday.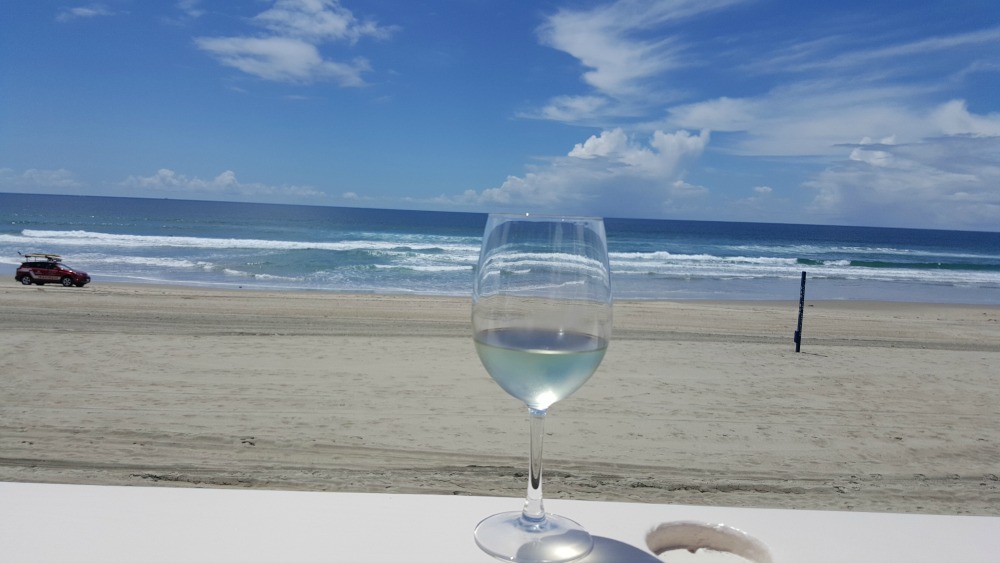 Nice view!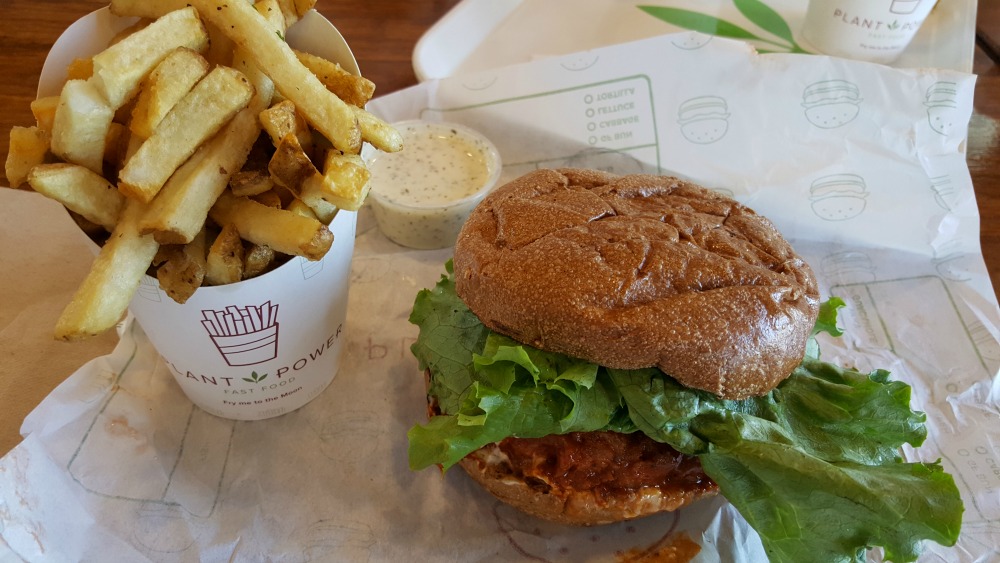 We went to a new vegan restaurant in Ocean Beach for lunch. Plant Power Fast Food opened in January.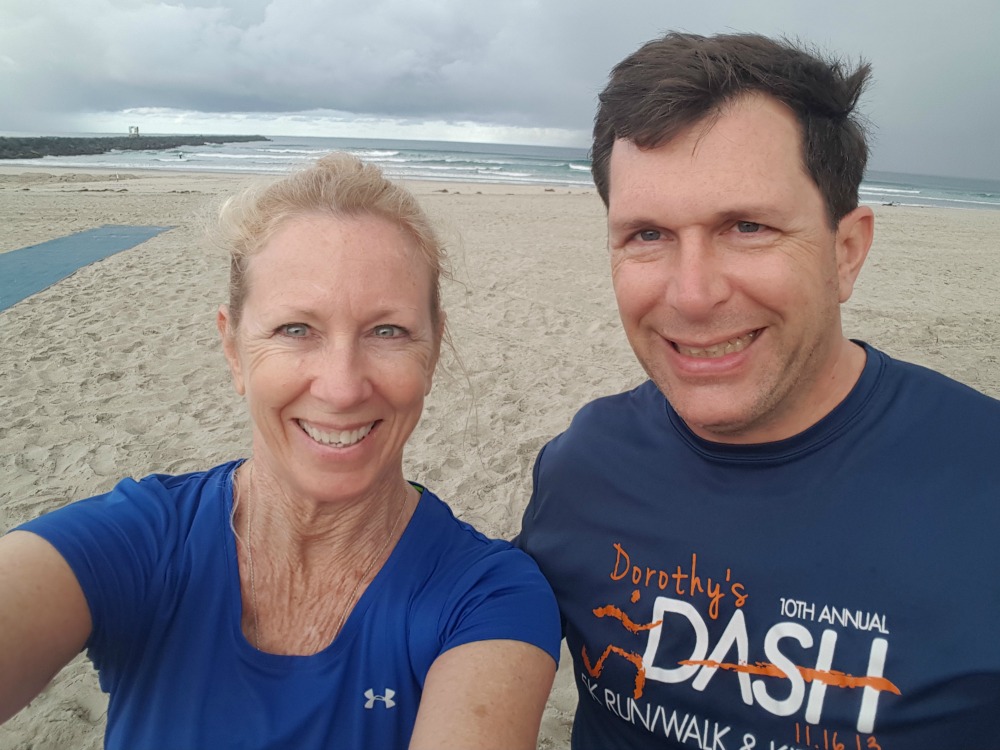 I only get the chance to run with my brother-in-law once every three years or so. We ran six miles along the boardwalk (well I ran six, he ran nine!).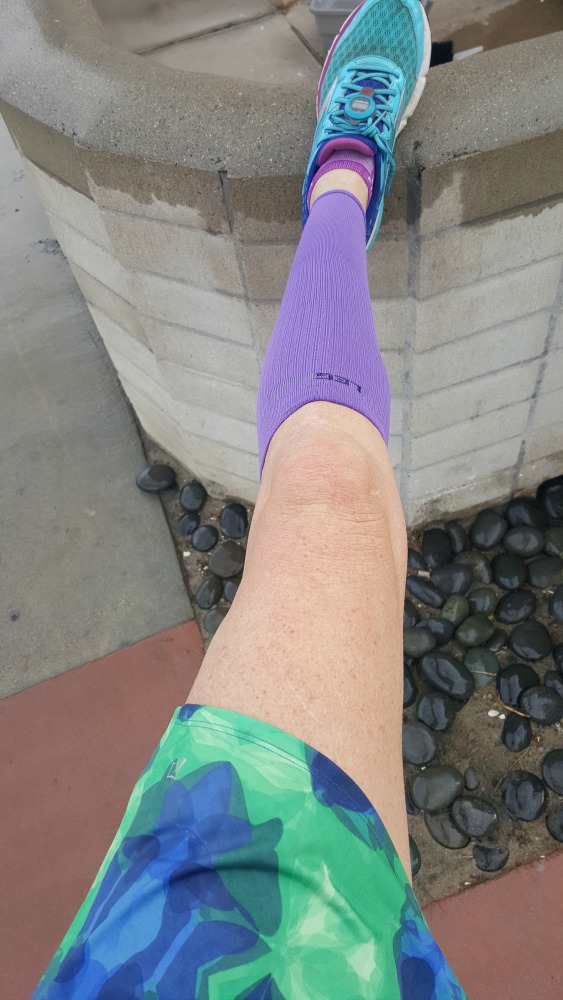 My running outfit was a little eclectic.  I happened to have those purple Legend Compression sleeves in my car, but they don't quite go with my Skirt Sports Emerald City print. But they kept my legs warm running in the rain!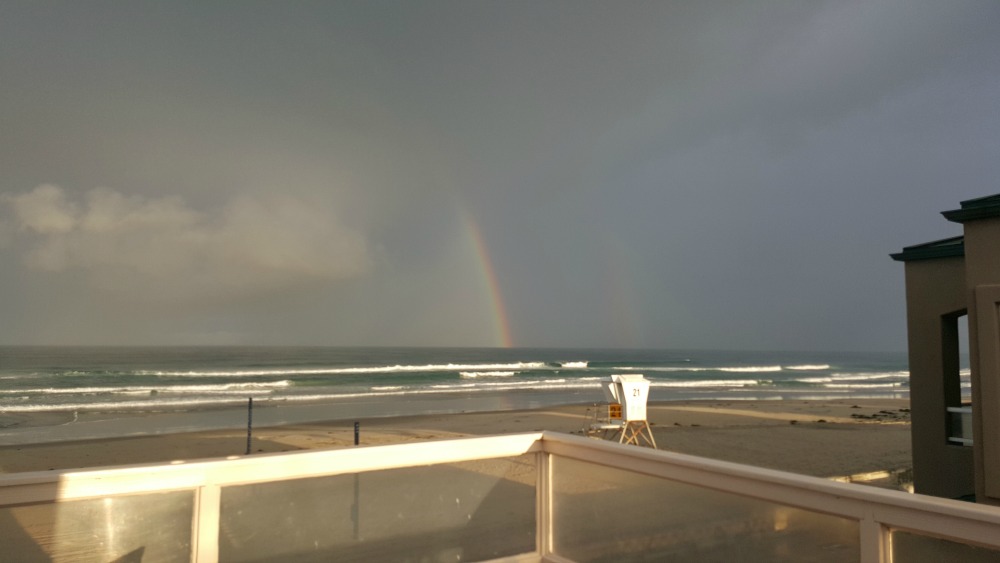 Look closely. That's a double rainbow.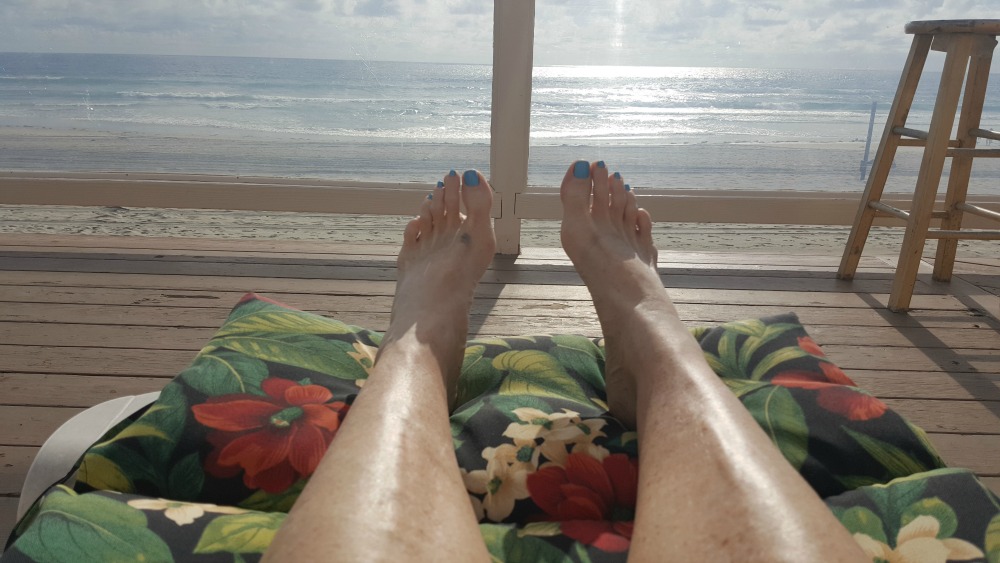 I had to get back to the desert because Alan and I were going to a wedding on Saturday night. The bride is the mother of one of our former cross country runners (and also a co-worker). It was a lovely wedding, with a country theme (the bride wore cowboy boots!). We were so happy to see two wonderful people finally get married. Between them, they have six daughters (all of whom were bridesmaids)!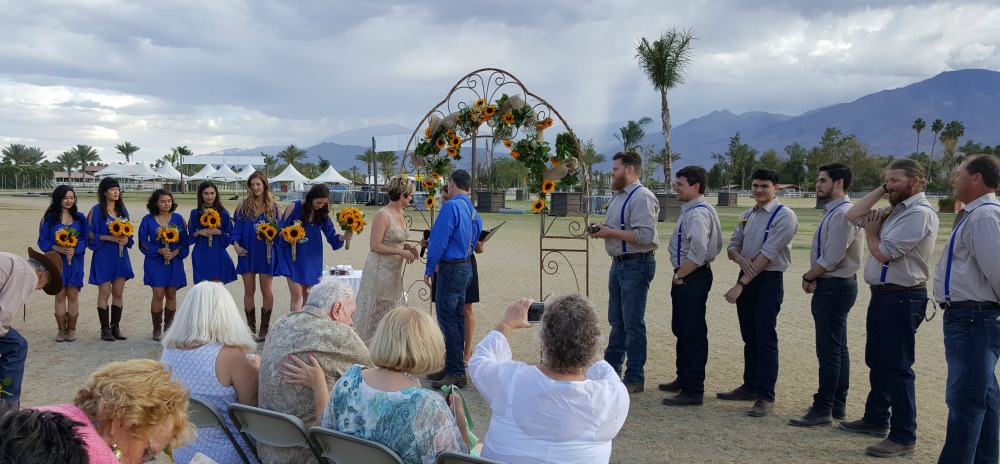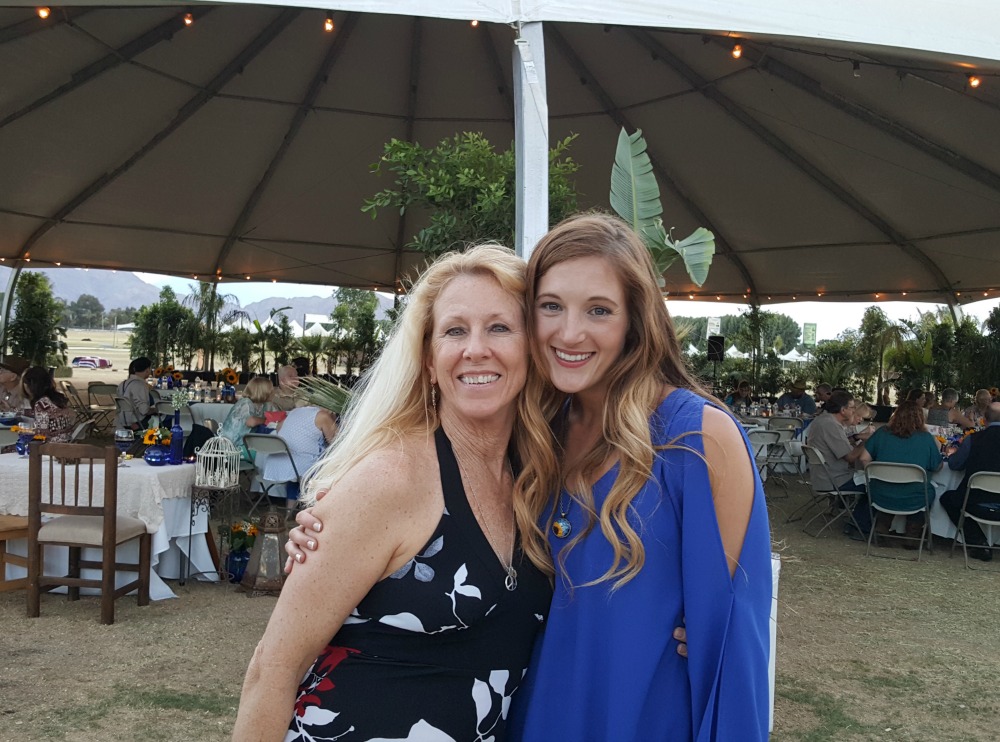 Sarah was on our cross country team for four years. She's now a college grad and lives in Oregon.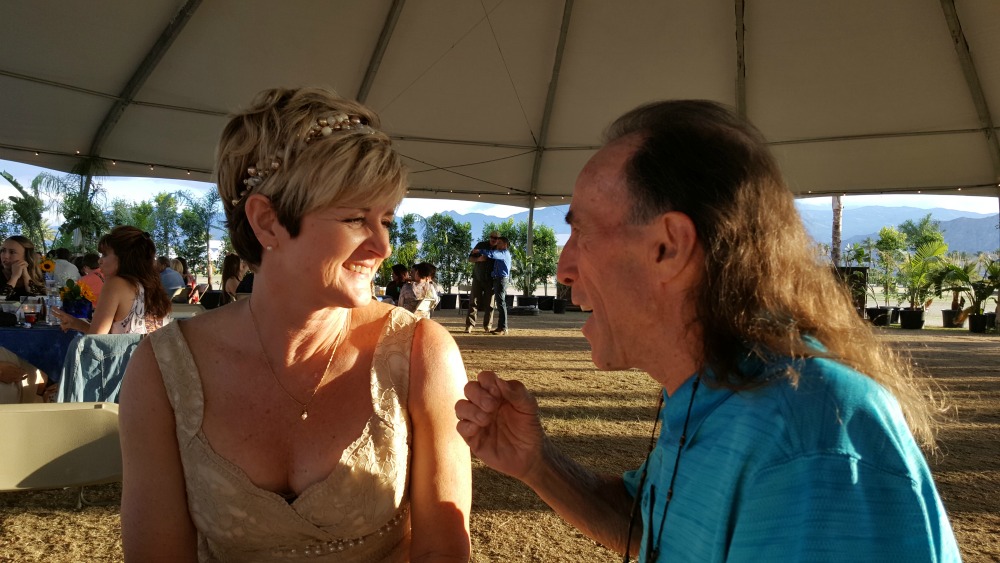 The bride has a glow, doesn't she?
That was my weekend. How was yours? Any races, events or travel? Have you ever done a Rock 'n' Roll event?
This post contains affiliate links.
---
My weekly linkups! Please stop by and check out all of the great recipes, workouts, and information that all these awesome bloggers share every week!
Sunday Blog Hop with Jenn
Meatless Monday with Sarah and Deborah
Meatless Monday with Annmarie 
Inspire Me Monday with Janice
Anything Goes with Marilyn
Bonnie, the Pin Junkie
Tip Tuesday with Debbie in Shape
Wild Workout Wednesday with Annmarie, Michelle, Sarah, and Angelena Marie
Wednesday Wisdom with Nanna's Wisdom
The Running Coaches' Corner with Rachel, Suz, Lora Marie, and Me!
The Blogger's Pit Stop with Kathleen
Let's Get Real with Karen.
Friday Fitness with Jill
Fitness Friday with Miranda