I read a lot of blogs and other online publications. Most bloggers and many internet writers were not English majors. It is not a requirement to blog, which is a good thing because I am certainly not an English major myself. That doesn't mean I don't love the English language, though. It does mean that I have my share of grammar gripes.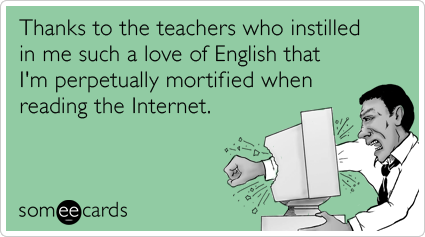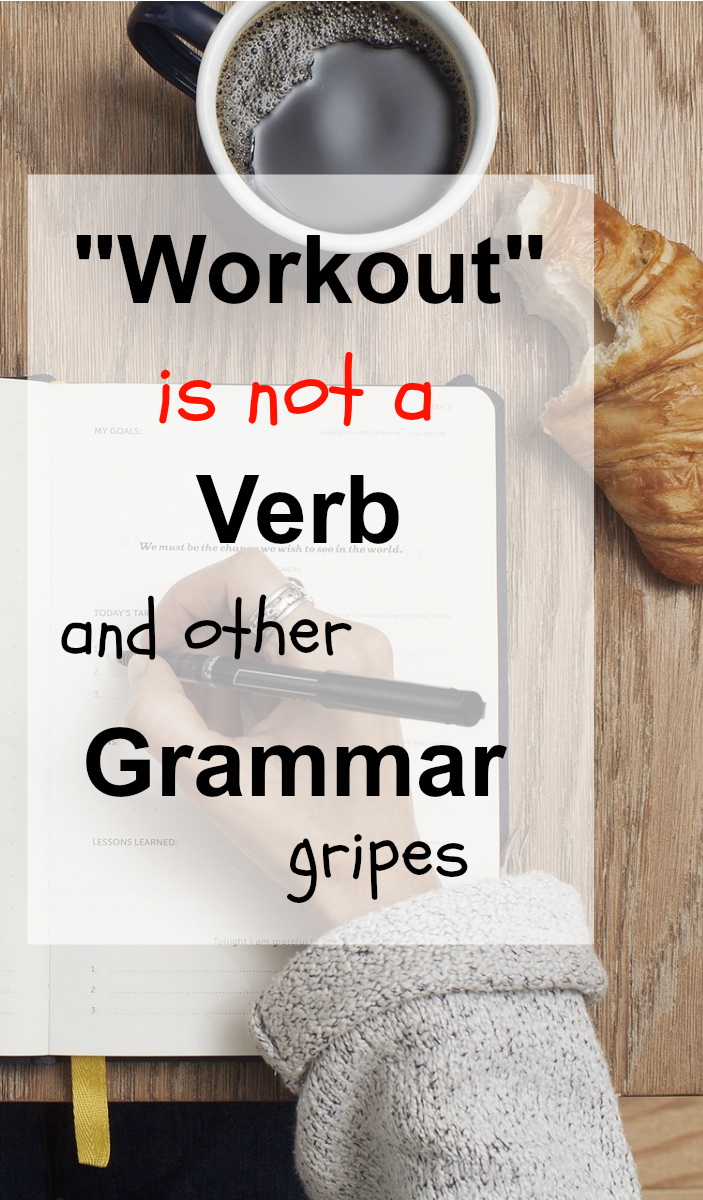 I am not the grammar police. I am sure that real grammar Nazis will find many mistakes in my own writing. I do my best, research when necessary, and I know that I still miss a lot. So if you find mistakes and need to correct them in the comments (I know I'm asking for it taking on this topic), please do it with humor and love. Thank you.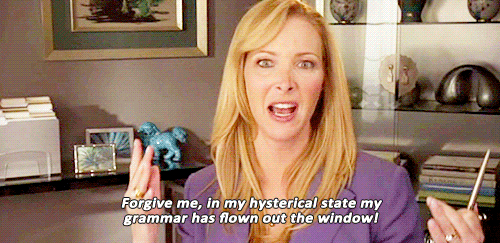 But I, like many who have a fair handle on the English language, am sometimes pissed off annoyed by the continual misuse of some of the basics of spelling and grammar by people who should know better. Basics, as in those grammar rules we learned in third grade.
So in the interest of my peace of mind, here are a few of the ones that bother me the most common errors. Again, I'm not an English pro so I'm not going to go into depth about the usage of each word, just give a little explanation and example.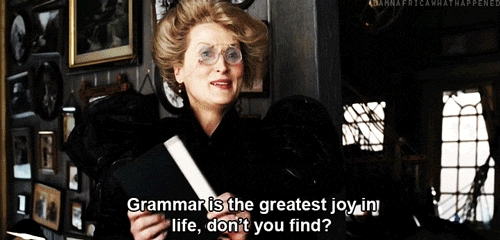 There, Their, They're
There: It is not here, it is there.
Their: It belongs to them. It is their house.
They're: They are. They're learning to write.
To, Too
To: There are a lot of ways to use "to." It is a versatile preposition. It can mean until, toward, reaching as far as, and many other things. Be nice to me. I'm going to the store. She is great at anything she puts her mind to. I'd love to go to Europe.
Too: Additionally, excessive, very, or extremely. I want to go to the store too. You are too much. That fire is too hot.
Your, You're
Your: It belongs to you. Let's take your car.
You're: You are. You're starting to get this now.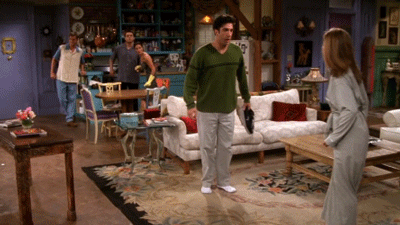 I, Me, Myself
Misusing "I" and "me" is very common and it shouldn't be because it's not that difficult to understand. Most people remember (from third grade), that the other person's name comes first at the beginning of a sentence in which "I" is appropriate, "Carol and I are going to the movies."
Where it seems to get confusing is when the phrase occurs at the end of the sentence, "Mike went to the movies with Carol and me." Many writers mistakenly use "I" instead and that is incorrect. Here's an easy way to remember: Say the sentence without the other person's name. You wouldn't say, "Mike went to the movies with I" would you? It just sounds wrong.
As for myself, use it only when "I" and "me" don't sound right. I'll keep that bit of information to myself. I went to the movies by myself. You wouldn't say "Carol and myself are going to the movies." It just sounds awkward.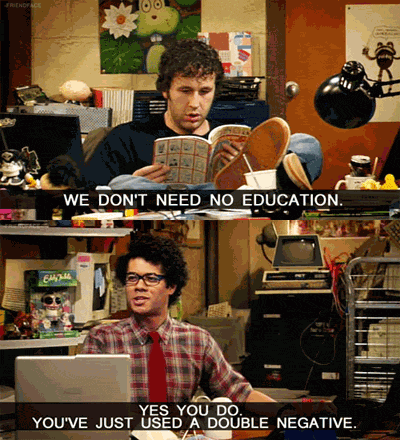 It's, Its
It's: This is a contraction meaning it is. It's not difficult to understand.
Its: The possessive form of it. Every dog has its day. This can be confusing, because possesive nouns use an apostrophe. Just remember that "its" is the possessive of the neuter pronoun: his, hers, its.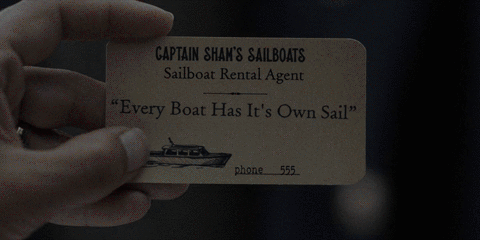 Loose, Lose
Loose: Use this if your clothes are not tight, if the lions at the zoo escaped, or you're gathering your change to turn in. These pants are really loose. The big cats are loose!
Lose: This means that you lost something, whether it is the game, your keys, weight, or a bet.
Workout is NOT a Verb!
I'm sure it is because I read a lot of health and fitness blogs, but this mistake is so common that I see it several times a day. I even began to doubt myself. Perhaps workout is a verb? So, of course, I Googled it. My mind was eased and I learned a lot more than I needed about how to determine if a word is a verb or not.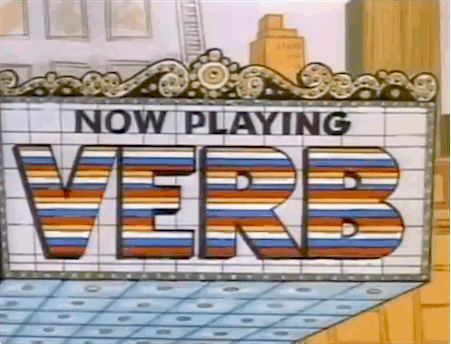 Basically, because you can't conjugate it, it cannot be a verb. While you can say "I workout" and "you workout," you cannot say "he workouts." There is also a problem with past tense. You wouldn't say "I workouted yesterday" (that, by the way, was hard to even write).
You have to say, "he works out" or "I worked out yesterday." You'll find a lot more detail and explanation why workout is not a verb here, but the bottom line is, workout is a noun, not a verb. Though it is occasionally an adjective, as in "my workout routine," where it modifies the noun "routine," but let's not confuse things here.
So, you may have done your workout yesterday, but today you are going to work out.
Well, I don't know if this helped you, but I sure feel better! What are your grammar gripes? And, as I stated above, hit me with my mistakes. Gently, if you please.
Updated from a post written in April 2015 because not everybody is paying attention yet!
---
Weekly Linkups
My weekly linkups! Please stop by and check out all of the great recipes, workouts, and information that all these awesome bloggers share every week!
Meatless Monday with Sarah and Deborah
Meatless Monday with Annmarie  and Dixya
Tuesdays on the Run with Marcia, Erika, and Patty
Inspire Me Monday with Janice
Wild Workout Wednesday with Annmarie, Michelle, Jen, and Nicole
The Plant-Based Potluck Party with Deborah
The Running Coaches' Corner with Rachel, Suz, Lora Marie, and Me!
Giveaway Roundup and Try Out Thursdays with Smitha
The Blogger's Pit Stop with Kathleen, Janice, Julie, and Menaka
Friday 5 2.0 with Rachel and Lacey and Meranda