I'll say it right here. If you're a blogger you should be using Rich Pins on Pinterest. Actually, there are a lot of things you should (or shouldn't) be doing on Pinterest to help grow your blog, including having a business account, verifying your website, and using a scheduler like Board Booster, but today we're talking about Rich Pins.
What are Rich Pins?
Basically, Rich Pins add extra details to your pins from your website. Your pins will have your website name and icon displayed, making it easier for pinners to find your blog. There are currently five types of Rich Pins: movie, recipe, article, product and place.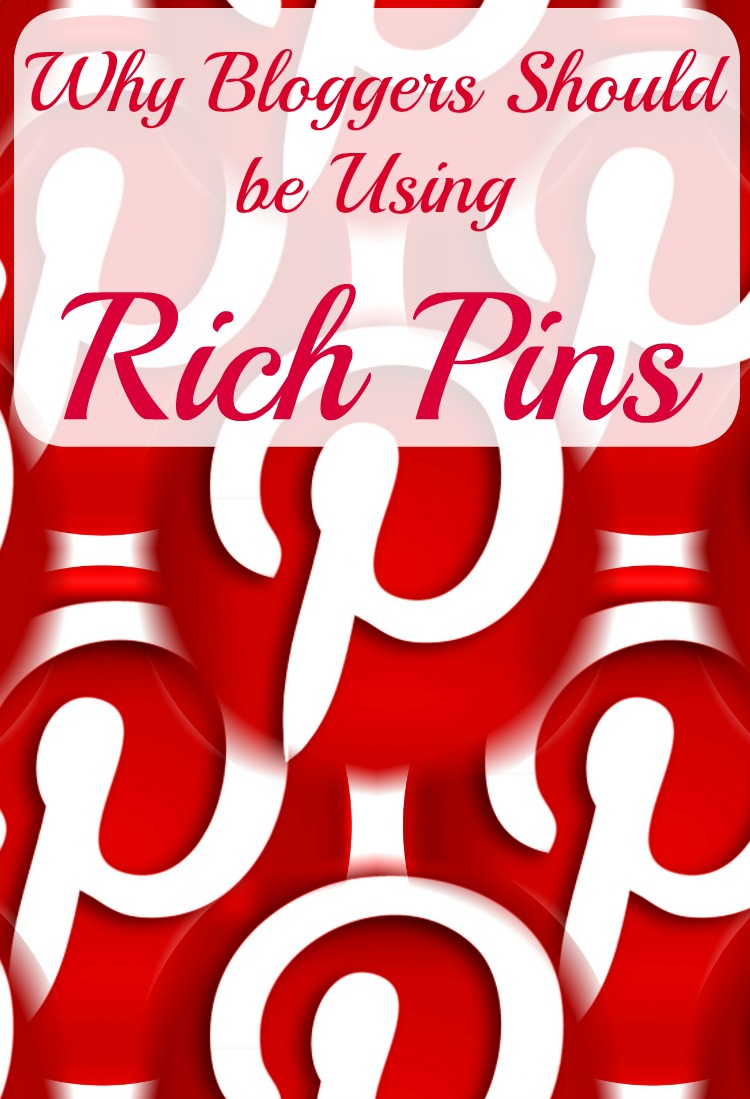 I have recipe Rich Pins which I love (and wish every food blogger used). Not only do they show a list of ingredients, they can also tell if your recipe is vegan, vegetarian, paleo, or gluten-free, and add a "Make It" button (which replaces the "Read It" one). Other extra information includes preparation time and number of servings.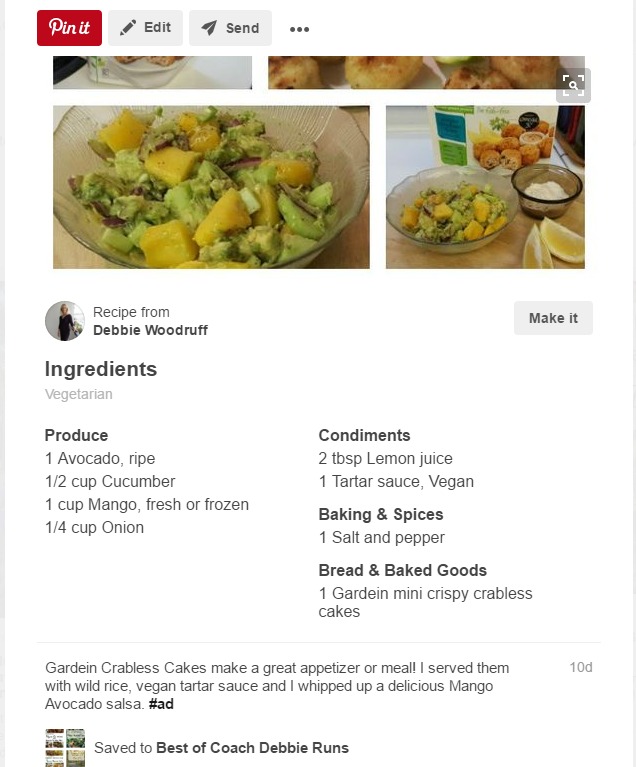 According to Pinterest, here are explanations of the different types of Rich Pins in addition to Recipe Pins.
Product Pins let you show the price, stock status and product description on Pins from your website.
Article Pins let you show the headline or title, the description and the author of your article or blog post.
Place Pins let you add a location to Pins that come from your website. When people Pin something from your site to a place board, it'll show the location.
Movie Pins let you add extra information about the movie that's on your website, including user rating, director, actors and actresses in the movie, release date and movie rating (G, PG, R, etc.).
App Pins feature an Install button that takes iOS users to the App Store to download your app. Right now, only U.S. apps will be eligible for App Pins. Right now, App Pins are only available for U.S. apps and can only be seen on iOS devices.
Why You Should Be Using Rich Pins
If you write a blog, you are a brand, and all brands can benefit from Rich Pins. You should also already
have a business account
(which you will need for Rich Pins).
Rich Pins will make your pins stand out in a crowd. The extra information which is shown will attract pinners and encourage them to click through to your blog.
The pins are branded with your website name and logo.
The extra information that is displayed with Rich Pins will show up no matter who pins it, whether it is straight from your website or a repin.
Your pins will automatically update when you use Rich Pins. If you ever go back and update a blog post, your pins from that post will also update.
Rich Pins will help make your recipe pins more searchable because of the extra information they store about ingredients and types of recipes.
How to Install Rich Pins
Frankly, the
Pinterest instructions
for installing the necessary meta tags and verifying Rich Pins sounds pretty complicated. There is an easier way to accomplish this for WordPress bloggers by using the
Yoast SEO plugin
. I have always recommended this plugin for bloggers to improve their Search Engine Optimization, and many bloggers tell me that already have (and rely on) it. Once you've downloaded and activated the plugin, check out
Melyssa Griffin's post for step-by-step instructions
on how to validate your website and apply for Rich Pins.
If you use Recipe Rich Pins, certain recipe plugins, including
Easy Recipe Plus
, contain all the information needed for Rich Pins (you still need to validate). You just need to fill it in the information when creating your recipe.
Do you use Rich Pins? Have you found them helpful for increasing your blog traffic?
---
My weekly linkups! Please stop by and check out all of the great recipes, workouts, and information that all these awesome bloggers share every week!
Sunday Blog Hop with Jenn
Meatless Monday with Sarah and Deborah
Meatless Monday with Annmarie 
Inspire Me Monday with Janice
Anything Goes with Marilyn
Bonnie, the Pin Junkie
Tip Tuesday with Debbie in Shape
Wild Workout Wednesday with Annmarie, Michelle, Sarah, and Angelena Marie
Wednesday Wisdom with Nanna's Wisdom
The Running Coaches' Corner with Rachel, Suz, Lora Marie, and Me!
The Blogger's Pit Stop with Kathleen
Let's Get Real with Karen.
Friday Fitness with Jill
Fitness Friday with Miranda