Do you have a vegetarian or vegan on your gift list? Stumped for what to get them? Here is a vegetarian and vegan gift guide that will help you find a present that will fit your budget and will make them (and the animals) smile.
Vegetarian and Vegan Gift Guide for Food Lovers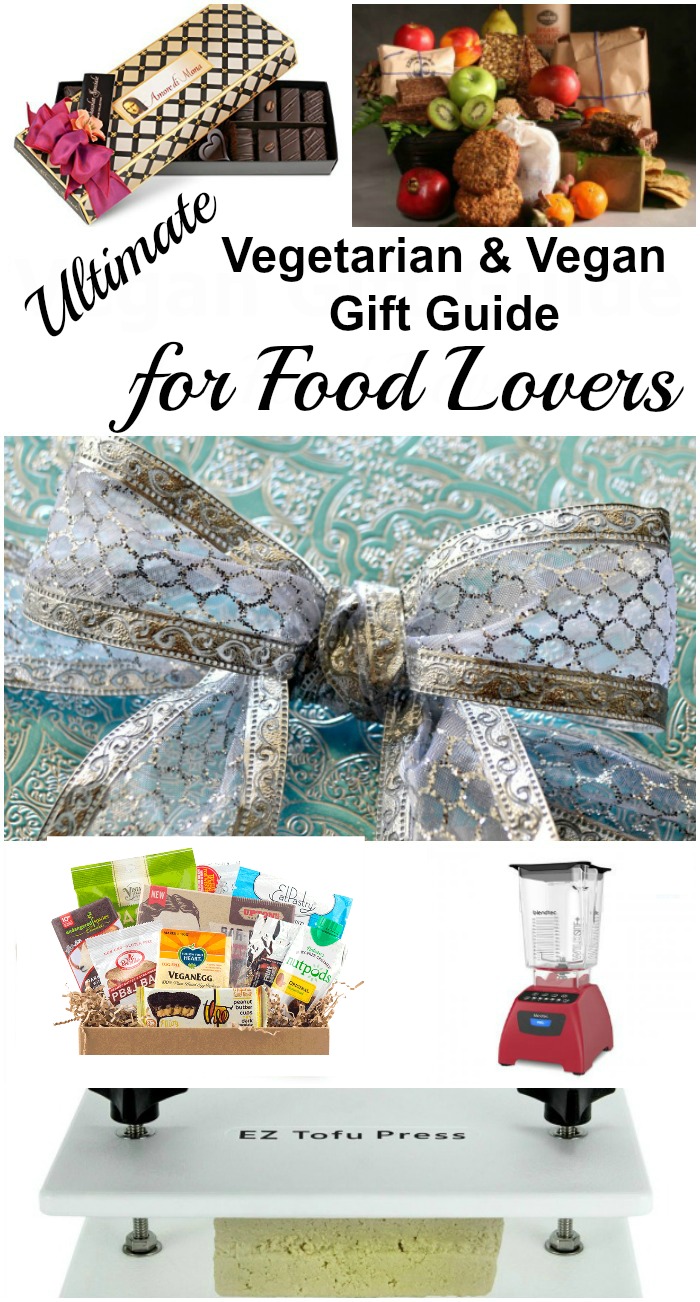 Tofu press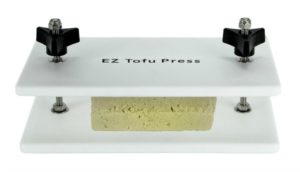 Why get by with a stack of books piled on top of that tofu when they make a specific tool to squeeze out the excess water? The EZ Tofu Press ($20) is quick and easy to use and removes the water from any size block of tofu in 5-15 minutes.
Spiralizer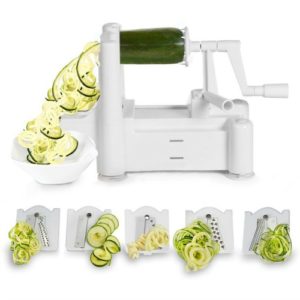 Actually, a spiralizer is a great gift for anybody who loves to cook, follows a gluten-free diet, or is vegetarian or vegan. This 5-Blade Spiralizer ($30) makes it quick and easy to make zucchini (or any vegetable) noodles.
High Power Blender
If the vegetarian or vegan on your gift list enjoys making plant-based cheeses or nut butters, using a variety of nuts and seeds, a high-speed blender is vital. A good blender is not cheap, though, so ordering a certified refurbished Blendtec ($230-$550) at a great price will help you stay within your shopping budget.
Cookbooks
 A
vegan cookbook
or two will always be appreciated. Here are a few of my favorites.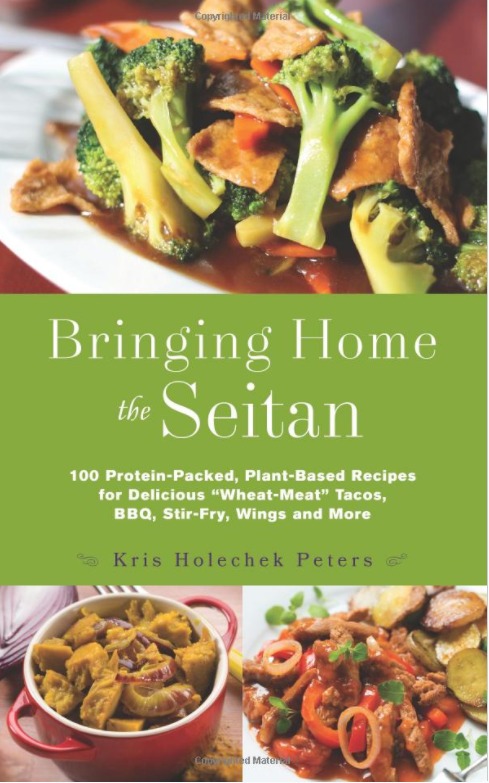 Bringing Home the Seitan
 ($14) by Kris Holechek Peters is a collection of 100 protein-packed, plant-based recipes for delicious "Wheat Meat" tacos, BBZ, stir-fry, wings and more.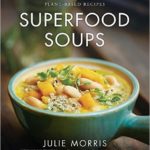 Superfood Soups
 ($10) by Julie Morris has 100 delicious, energizing and plant-based recipes.
Vegan Richa's Indian Kitchen
 ($16) by Richa Hingle is one of my all-time favorite cookbooks. From curries and flatbreads to savory breakfasts and desserts, this book is perfect for anyone who loves Indian food.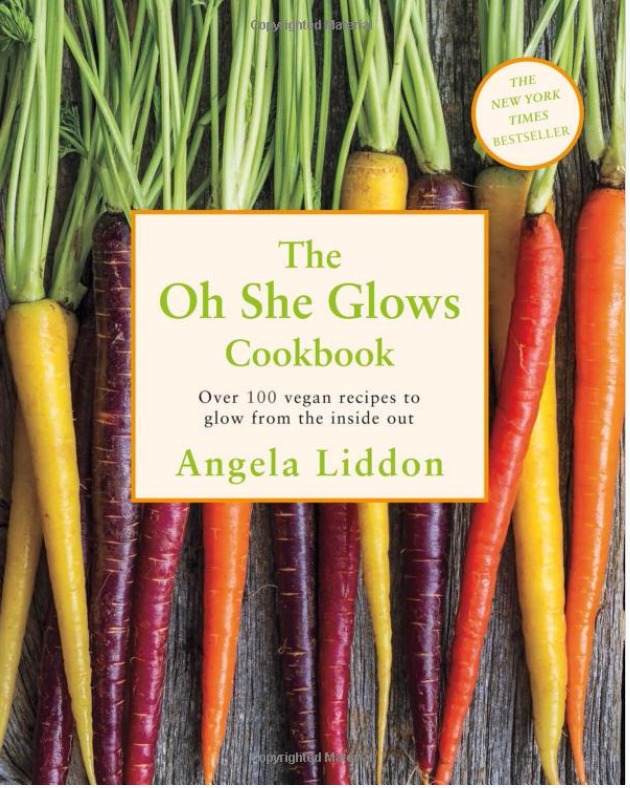 The Oh She Glows Cookbook ($20) by Angela Liddon, founder of the fabulous food blog of the same name, has been out for a couple years, but it is still one of my favorites. Oh She Glows Every Day ($22) is also filled with delicious and easy to prepare plant-based recipes.
Best Vegan Chef Apron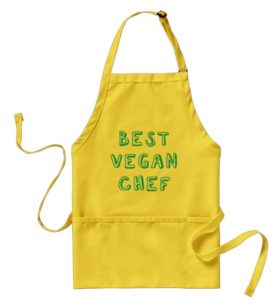 Of course, on Zazzle you can create almost anything that you want, but I really love this Best Vegan Chef apron ($24) and think it would make a perfect gift for the vegan on your list.
Chef's Knife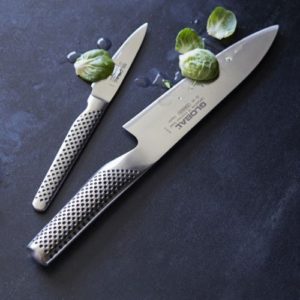 Every chef needs a good knife and a vegan cook is no exception. This Global Two-Piece Knife Set ($100) includes a 6″ chef's knife and a 3″ paring knife. They are both made of stainless steel and are super sharp, well-balanced and easy to clean. Keep them sharp with this MinoSharp Ceramic Wheel Water Sharpener ($56).
Vegan Subscription Box
 A subscription box is a gift that keeps on giving. You can send just one box, or subscribe for a few months, or up to a year. Depending on the subscription, your vegan friend will receive a surprise gift box loaded with vegan goodies every month.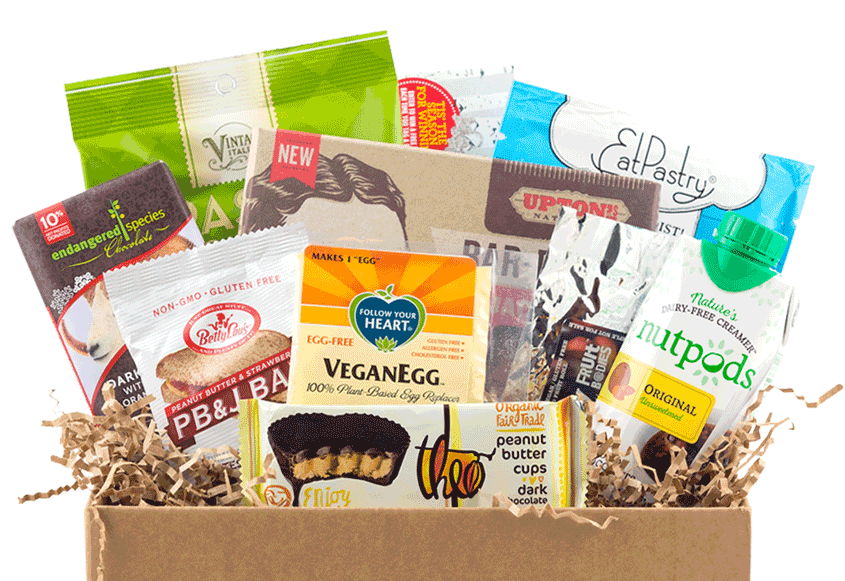 Vegan Cuts Snack Box ($22.95-$222) offers at least 10 vegan goodies each month from cookies and chips to sodas and teas, with subscription choices from one to 12 months. They also have beauty and make-up boxes too, all 100% cruelty-free!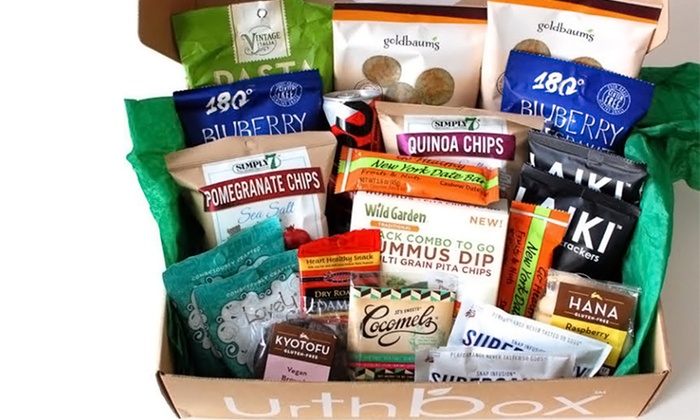 Urthbox ($20-$50/month) offers a choice of healthy boxes in various sizes, including vegan, gluten-free, diet or classic, with subscription options of one, three, or six months. Each box includes full-size snacks and beverages with a total value of up to $100.
Vegan Gift Basket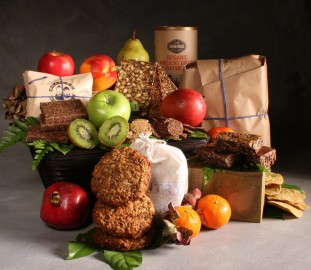 A gift basket full of delicious plant-based goodies will delight any vegan. Manhattan Fruitier has several
Strictly Vegan options
 ($12.50-$215) that are as beautiful as they are delicious.
Vegan Restaurant Gift Card
A gift card to a vegan restaurant is a delightful gift! Check out the options in your recipient's area and your gift is sure to be a big hit. Maybe they will invite you to accompany them!
Chocolate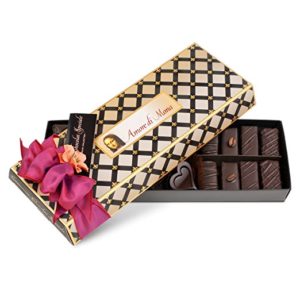 And then, there is chocolate.  Amore di Mona Connesieur Dark Chocolate Gift Box ($29.95) is rich and delicious, and it's not only vegan, it is non-GMO, gluten-free, organic, kosher, and free of peanuts!
I hope that this vegetarian and vegan gift guide has given you some ideas for great gift giving for all your plant-based friends! This post does include some affiliate links. If you purchase using one of my links I will make a few dollars. I only recommend products that I really love and want to share with my readers.
Are you finished with your holiday shopping?
---
Weekly Linkups
My weekly linkups! Please stop by and check out all of the great recipes, workouts, and information that all these awesome bloggers share every week!
Meatless Monday with Sarah and Deborah
Meatless Monday with Annmarie  and Dixya
Tuesdays on the Run with Marcia, Erika, and Patty
Inspire Me Monday with Janice
Wild Workout Wednesday with Annmarie, Jen, and Nicole
The Plant-Based Potluck Party with Deborah
The Running Coaches' Corner with Rachel, Suz, Lora Marie, and Me!
Friday 5 2.0 with Rachel and Lacey and Meranda