I don't know about you, but I like keeping it simple during the week before Thanksgiving. I know that not only will I be consuming a generous amount of food on Thursday, I will also be spending hours in the kitchen preparing it.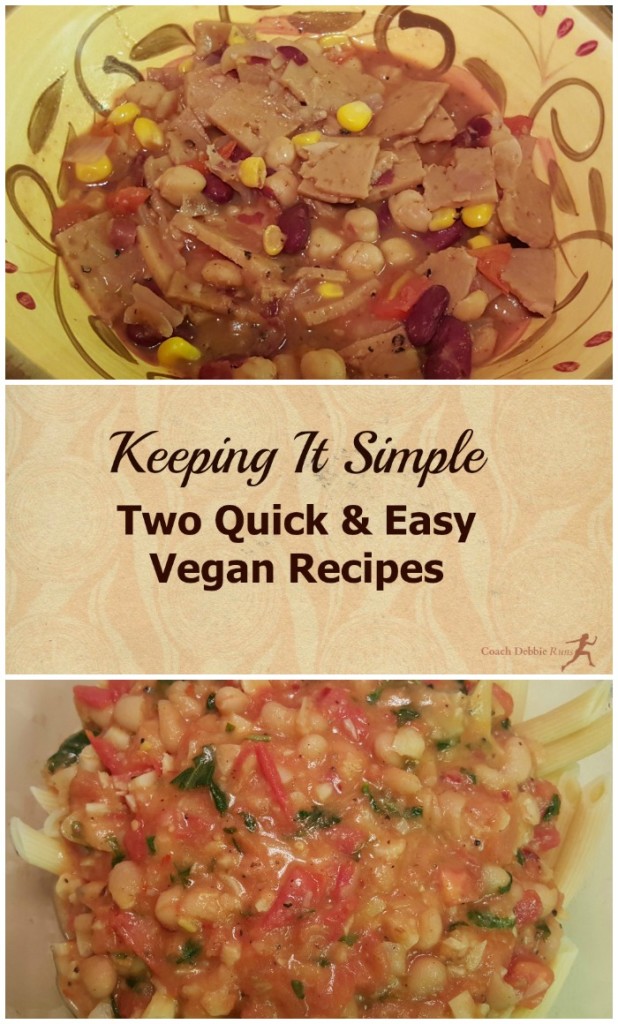 So keeping it simple is my mantra for the next few days. Here are two easy recipes that can be prepared quickly, with what you have on hand.
Pasta with Creamy Tomato Basil Sauce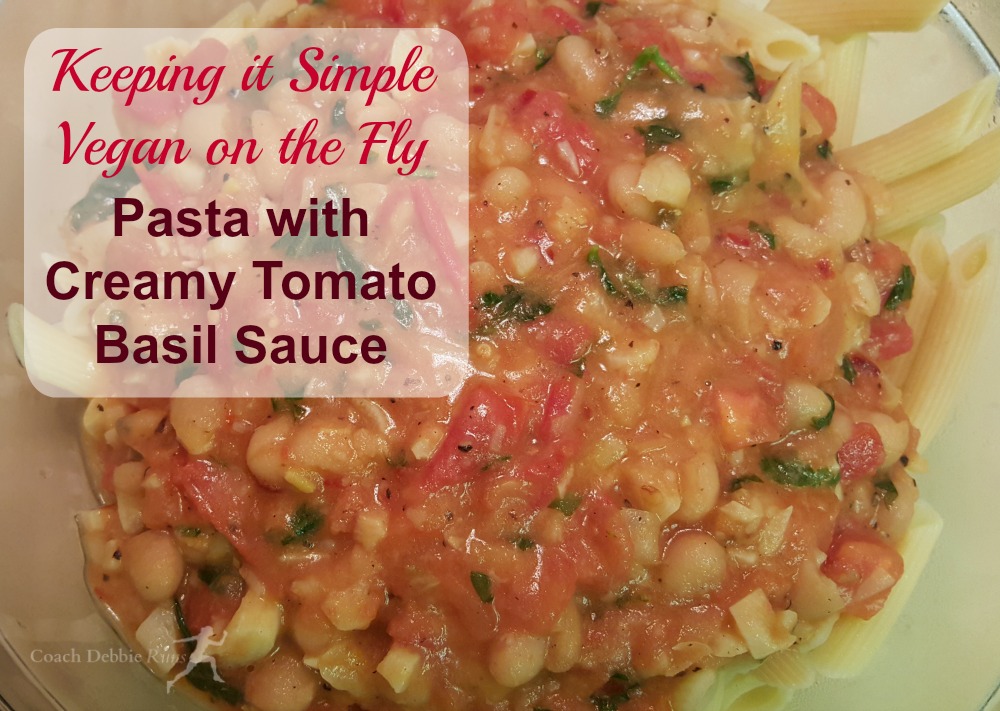 Ingredients
8 oz penne pasta (gluten free or whole grain if desired)
4 large tomatoes
6-8 cloves garlic, minced
1/4 cup olive oil
1/2 cup fresh basil, chopped
1 cup white beans, cooked
Salt and pepper
Instructions
Prepare the pasta according to package directions.
In a saucepan, heat the oil over medium heat. Add the garlic and cook for a minute without allowing it to brown. Add the tomatoes and cook for two minutes. Add the basil and the beans. As they heat, use a fork to smash the beans to a creamy consistency. Add salt and pepper to taste. Toss the pasta with the sauce.
This recipe serves two to three, but can easily be doubled. I used regular pasta, but you can make it with gluten free or whole grain pasta if you prefer.
Seitan Cassoulet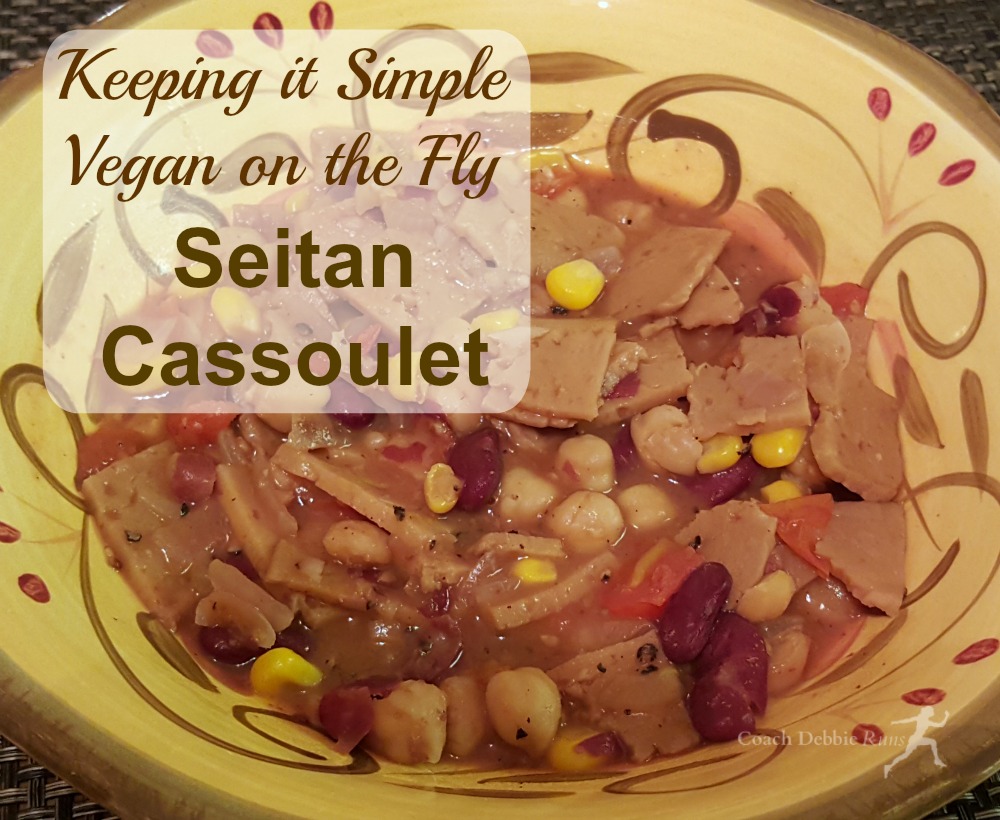 Ingredients
2 tablespoons oil
1/2 cup onion, chopped
2 clove garlic, minced
8 oz. seitan, cubed
1/2 cup vegetable broth
1/2 cup tomatoes, chopped
1 can kidney beans, drained and rinsed
1 can garbanzo beans, drained and rinsed
1/2 cup Corn
Salt and pepper
Instructions
In a large frying pan, preheat oil over medium heat.
Add the onion and garlic and cook until the onion is soft, about three minutes.
Add the seitan and cook about two more minutes, until the seitan starts to brown.
Add the vegetable broth and bring to a boil
Add the tomatoes, beans and corn. Bring back to a boil, the reduce the heat and simmer until the liquid is reduced by about half.
Add salt and pepper to taste.
I know that many people don't have seitan on hand, so you can substitute any protein source, including tofu, tempeh, or faux meat.
Do you keep it simple before a big holiday? Are you cooking or visiting (or both) this Thanksgiving?
---
My weekly linkups! Please stop by and check out all of the great recipes, workouts, and information that all these awesome bloggers share every week!
Sunday Blog Hop with Jenn
Meatless Monday with Tina and Deborah
Meatless Monday with Annmarie 
Inspire Me Monday with Janice
Anything Goes with Marilyn
Bonnie, the Pin Junkie
Tip Tuesday with Debbie in Shape
Wild Workout Wednesday with Annmarie, Michelle, Sarah, and Angelena Marie
Wednesday Wisdom with Nanna's Wisdom
The Blog Booster Party with Kathleen
Friday Fitness with Jill