I'm so excited to share this creamy vegan butternut squash soup recipe with you! You know why? Because butternut squash + soup = FALL!!! Yes, I know I'm jumping the gun a little because the official first day of Autumn is Friday, but that's close enough for me.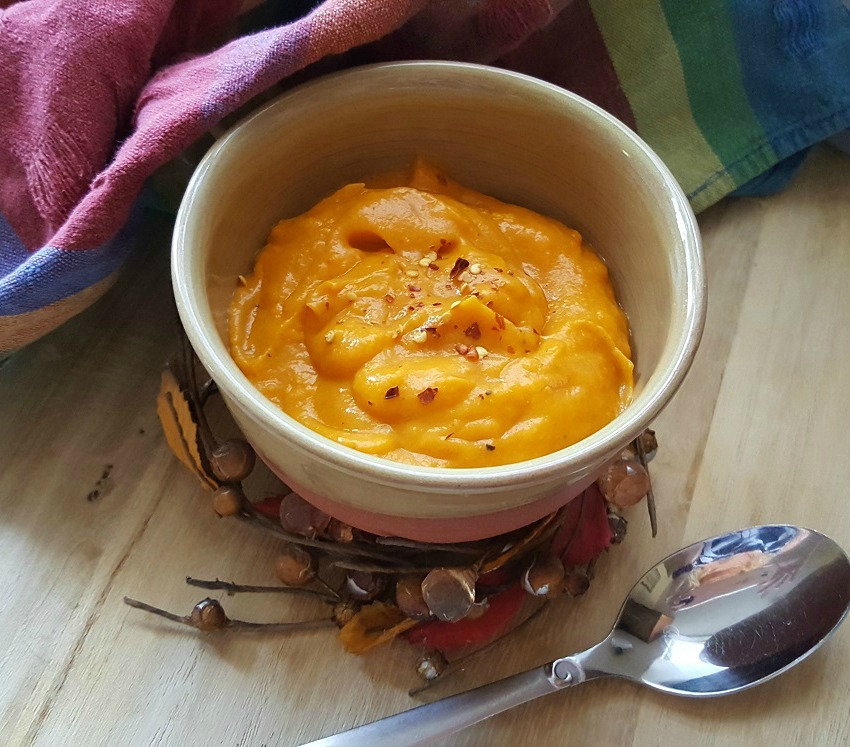 It's been a long, hot summer here in the desert of California. In La Quinta, where I live, we had more than 110 days over 100 degrees! And while it still may be about 95 degrees outside, I know that soon the temperatures will drop and cool temperatures will finally arrive. I have definitely earned this vegan butternut squash soup this year!
Creamy Vegan Butternut Squash Soup with Sweet Potato and Red Pepper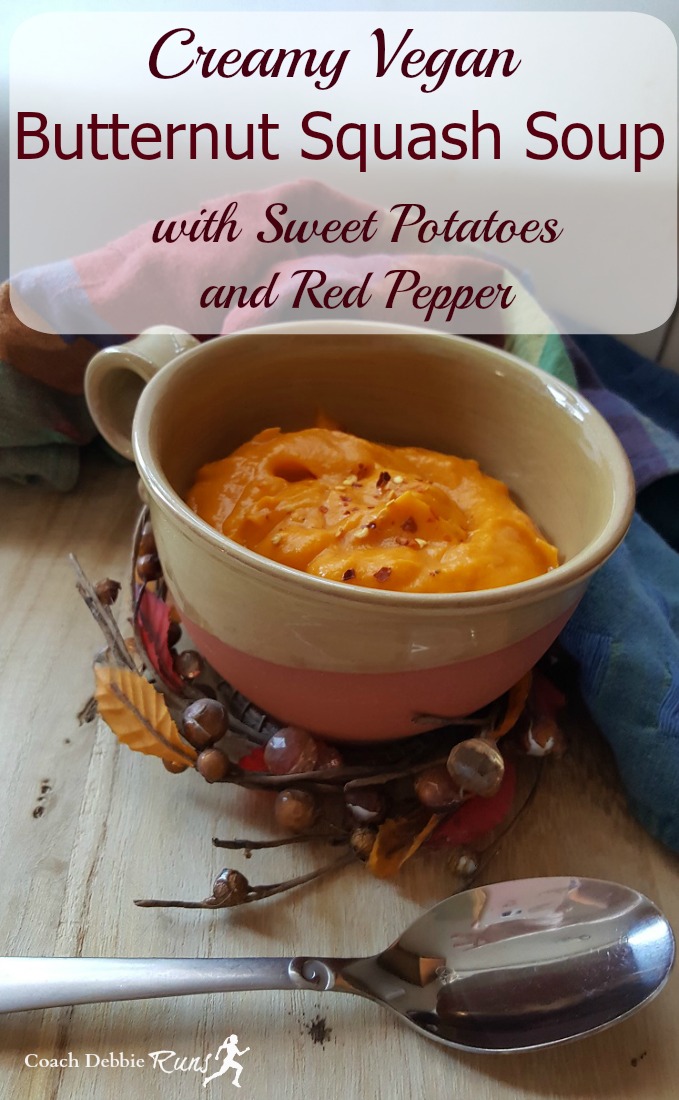 I used avocado oil to saute the vegetables, which added a deliciously nutty flavor to the soup. I also wanted a soup that would stand up as a full meal, so I used white beans to add protein and some extra creaminess.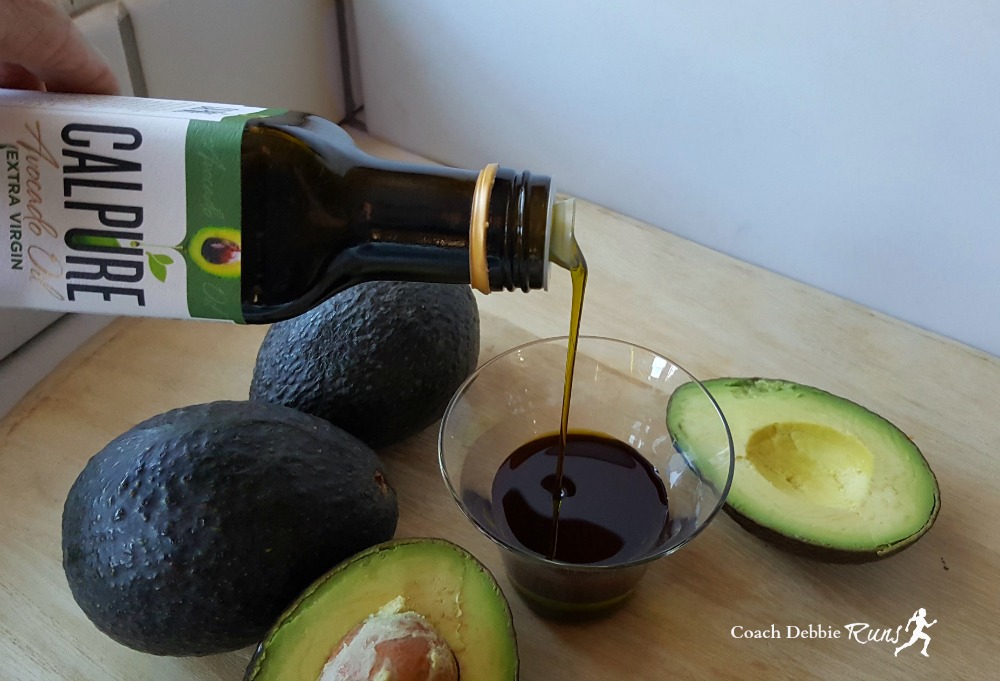 Avocado oil is a healthy and delicious alternative to other cooking oils. It has a very high smoke point, which makes it great for frying, sautéing, and grilling. Extra Virgin Avocado Oil has a delightfully nutty taste which makes it perfect for salads or dipping too. It is naturally gluten-free, sodium-free, and high in cholesterol-lowering beta-sitosterol.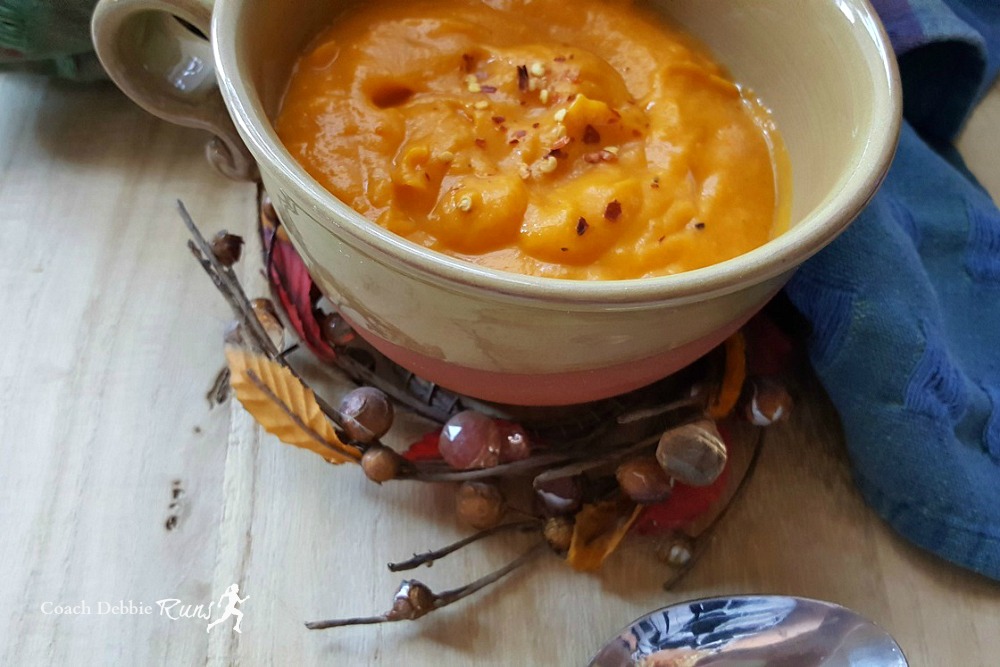 This soup is not only delicious and filling, the squash and sweet potato provide a subtle sweetness along with the power packed nutrition of potassium, vitamins A and B-6, and fiber. The red pepper adds a zesty bite to the soup along with its anti-oxidant and anti-inflammatory benefits.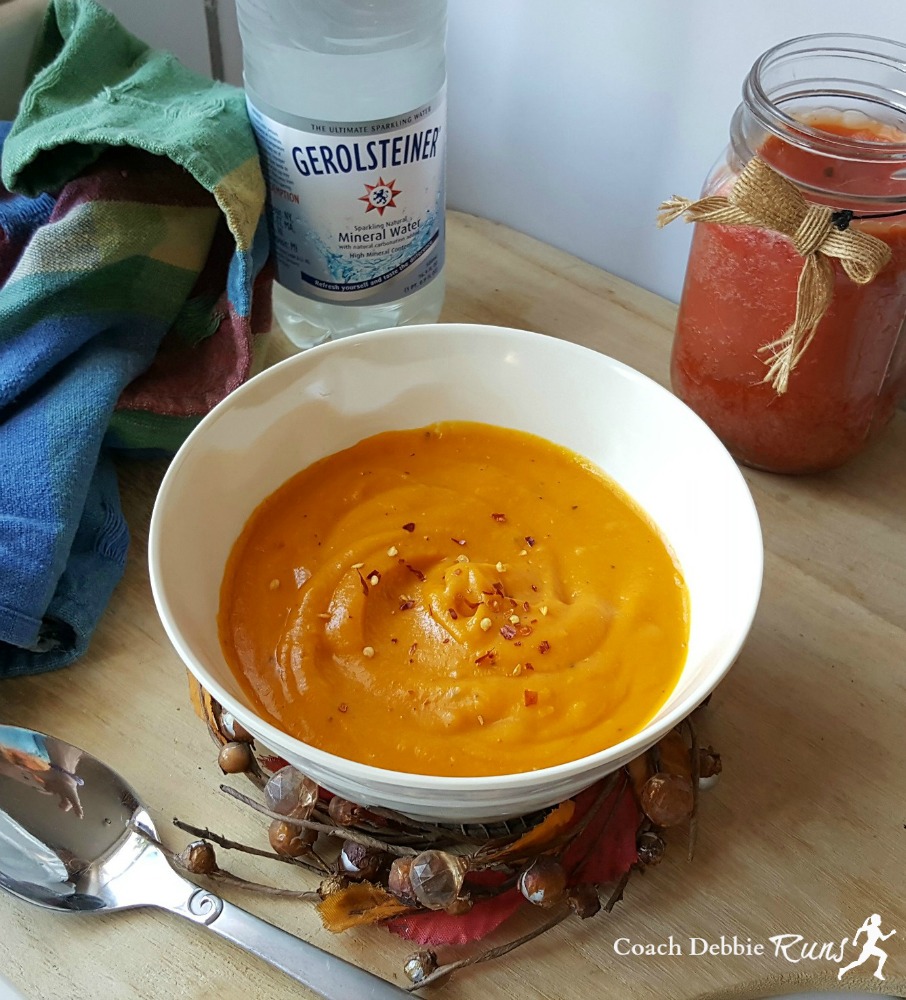 Creamy Vegan Butternut Squash Soup w/Sweet Potato and Red Pepper
Ingredients
2 tablespoons Extra Virgin Avocado Oil]
1 small onion, chopped
1 small red pepper, chopped
2 cloves garlic
1 teaspoon fresh ginger, minced
2 cups butternut squash, cut into 1-inch chunks
1 cup sweet potato, cut into 1-inch chunks
3 cups water
1 15 oz. can white beans (cannellini, great northern, or other) drained and rinsed.
½ cup cashew milk (or other non-dairy milk)
salt/pepper
crushed red pepper (optional)
Instructions
Heat the avocado oil over medium heat.
Cook the onion and red pepper until the onion is soft (about 4 minutes)
Add the garlic, ginger, squash, and sweet potato, and cook until fragrant, about 8 minutes, stirring frequently.
Add the water and bring to a boil.
Add the beans and return to a boil.
Reduce heat and simmer until the squash and sweet potatoes are tender.
Remove from the heat.
If you use a blender:
Blend the soup in two batches. Using a slotted spoon, spoon the squash and sweet potato into the blender. Pour ¼ cup of the cashew milk and about ½ cup of the broth into the blender (be careful, it is hot).
Keep the centerpiece of the lid off and cover with a dish towel. Blend until smooth, adding more broth if necessary for a creamy texture.
Add salt and pepper to taste.
Pour into a saucepan and blend the other half of the soup.
Add to the saucepan and reheat to a low boil.
Garnish with parsley and crushed red pepper if desired.
If using an immersion blender:
Spoon the sweet potato/squash mixture into another pan using a slotted spoon. Add the cashew milk, 1 cup of broth, and salt and pepper to taste. Blend until smooth and creamy, adding more broth if necessary.
Serve as above.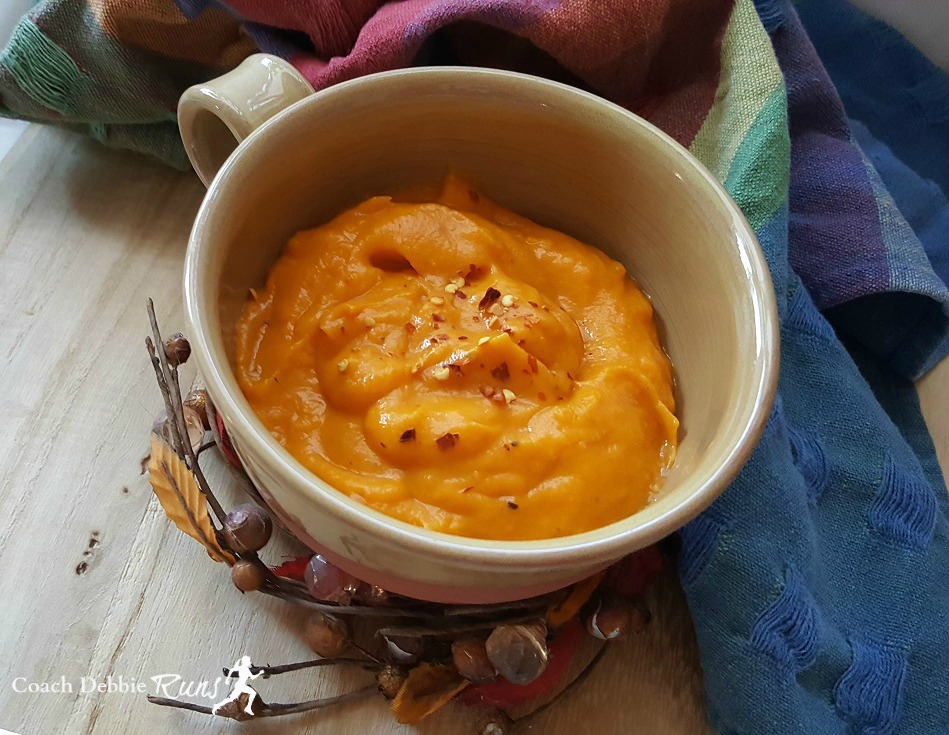 Do you love soup? Check out these other delicious plant-based soup recipes!
Roasted Vegetable Soup with Tofu, White Beans, and Kale
Vegan Chicken Soup with Acorn Squash and Red Quinoa
Spicy Vegan Chicken, Lime, and White Bean Soup
Vegan Soyrizo and Chicken Soup
Don't Miss The Nathan Sports Giveaway!
You have two more days (until Tuesday, September 19) to enter to win the Nathan Sports Essentials Package worth more than $160!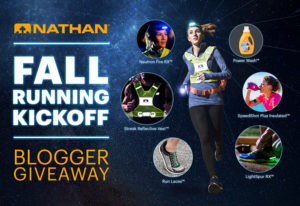 What is your favorite soup? Have you tried avocado oil? What's your favorite way to use it?
---
Weekly Linkups
My weekly linkups! Please stop by and check out all of the great recipes, workouts, and information that all these awesome bloggers share every week!
Meatless Monday with Sarah and Deborah
Meatless Monday with Annmarie  and Dixya
Tuesdays on the Run with Marcia, Erika, and Patty
Inspire Me Monday with Janice
Wild Workout Wednesday with Annmarie, Jen, and Nicole
The Plant-Based Potluck Party with Deborah
The Running Coaches' Corner with Rachel, Suz, Lora Marie, and Me!
Friday 5 2.0 with Rachel and Lacey and Meranda