Do you ever have upper back pain when you run? Do you run with the best possible posture? Today we're talking about how you can strengthen, mobilize, and support your upper body. Read on for an upper back and shoulder workout, and the latest Body First Video, focusing, appropriately, on your upper back.
I also had a chance to try out the Tommie Copper Shoulder Centric shirt, which is designed to help support the shoulders and the muscles along the spine and encourage better posture.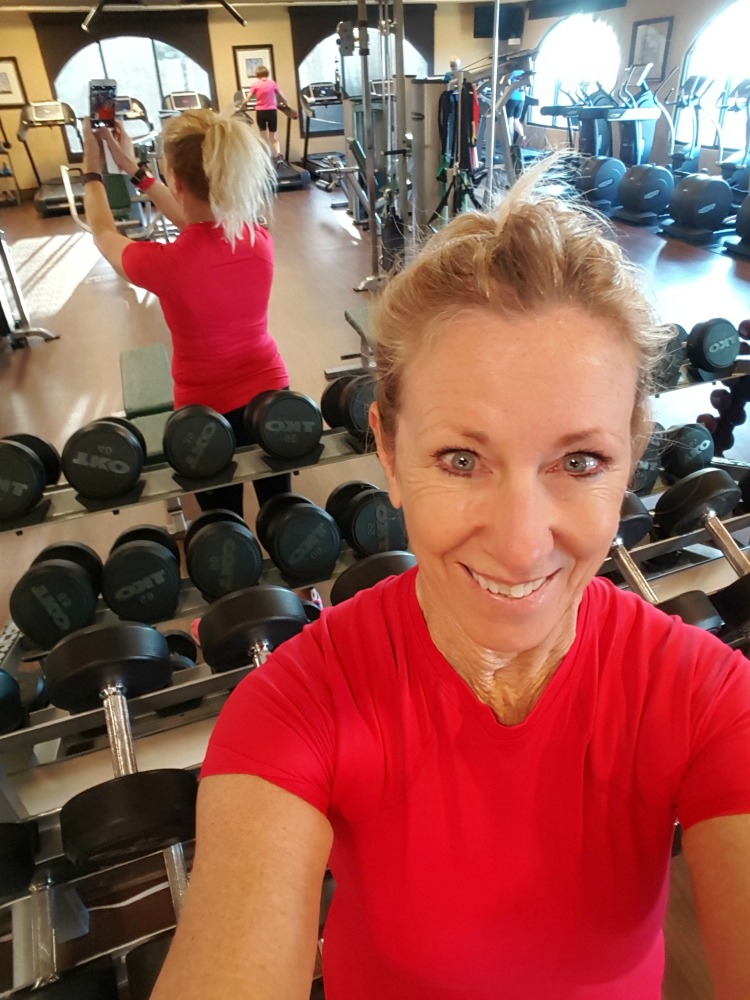 While we all know that strength training is vital for runners, the focus is frequently on the muscles of the core and the hips. Of course strengthening the core and activating and strengthening the glutes and the other muscles in the hip complex are very important. Just don't do it at the expense of the upper back and shoulders.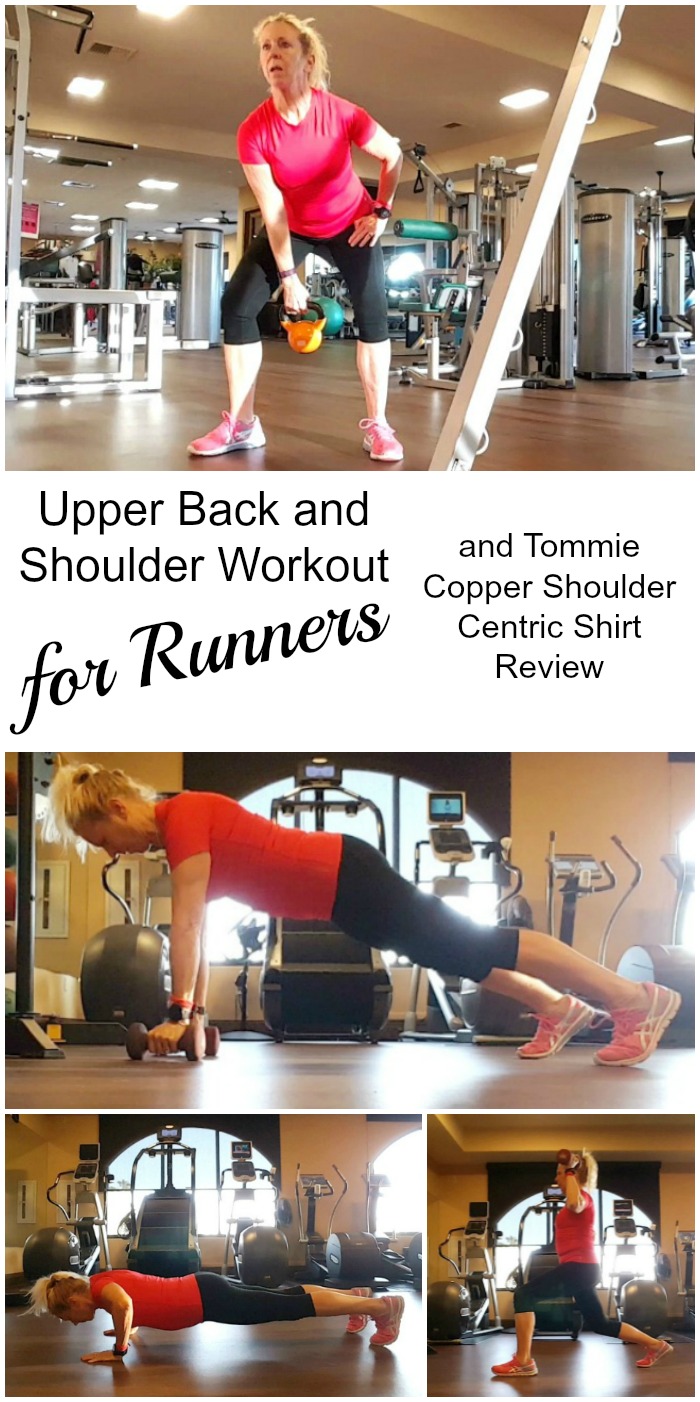 Upper Back and Shoulder Workout
When you run, your head sits atop your skinny neck like a watermelon. As you tire, it wants to fall forward, depending upon the strength of the upper back to support it. In addition, most runners (and most people in general) live a lifestyle that includes too much sitting.
That frequently hunched over position contributes and exacerbates poor posture and the weakening of the postural muscles, causing us to slouch even more. This can inhibit the ability to utilize full lung capacity, absorb forces, and can lead to back and neck pain, and potential injury.
This Upper Back and Shoulder Workout, along with core exercises that strengthen the muscles of the lumbar spine, will improve your posture and your running form, and help prevent upper back pain.
The Workout
Equipment Needed: Dumbbells, Kettlebell, Rubber tubing
After a warm up, perform 10-12 repetitions of each exercise in order. Repeat for two or three sets.
Do this workout once or twice a week, either alone or incorporated into your regular workouts.
Scroll down for a Pinnable/Printable workout image.
Renegade Row
Muscles worked: Trapezius, latisimus dorsi, teres major/minor, rhomboids, biceps, forearms, and rear deltoids. Stabilizes the core.
Start in a high plank position with each hand on a dumbbell. Engage your core, squeeze your glutes and quadriceps. Do a row with your right arm, lifting the elbow, pulling your shoulder blade in toward your spine. Lower the arm and repeat on the other side. Maintain your muscle engagement throughout your set.

Lunge Position Shoulder Press
Muscles worked: Deltoids, Glutes, Quadriceps. The core works as a stabilizer.
Hold a dumbbell at shoulder height in your right hand. Take a step forward with your right foot into a lunge position. Engage your core and press your arm up. Maintain the lunge position throughout your repetitions. Step back, then repeat on the left side. Holding the lunge position helps work your core, hips, and quadriceps, while the same side (right arm/right leg) helps balance and mobility in contrast to running, where you use your opposite arm and leg.

Pushup with Protraction
Muscles worked: Pectoral, deltoids, triceps, serratus anterior, core.
Start by activating your serratus anterior with scapular protraction. This will help you understand what you're feeling when you follow up with strengthening exercises. Basically, scapular protraction is spreading your shoulder blades. Stand with your arms at your side. First, retract your scapula by pulling your shoulders back slightly and squeezing your shoulder blades together.
Now, perform the opposite movement, opening up your shoulder blades. Feel them spreading apart, which will cause a slight rounding in your thoracic spine. That is scapular protraction. Be careful not to hunch up your shoulders or move your arms very much. Do this several times, so that you can understand the motion and what it feels like.
For the exercise, start in a plank position. Engage your core, glutes and quadriceps. Lower your body into the push-up (on your knees if necessary). Press back up to plank then press up a little farther so that you can feel your shoulder blades spread apart. Do this for each repetition.

One Arm Kettlebell Swing
Muscles worked: Deltoids, latisimus dorsi, pectorals, hips, glutes, hamstrings, and abdominals.
Stand with your feet a little wider than hip width, holding a kettlebell in your right hand. Engage your core and make sure that your back is in a neutral position (don't allow it to round or arch throughout this movement). Bend your knees slightly and bend at the hips, allowing the kettlebell to hang between your legs. As you rise, use the force from your lower body to raise the kettlebell in front of you (don't "muscle" it up with your shoulders). The movement is more like a deadlift than a squat, so don't bend your knees excessively. Repeat on the other side.

Reverse Fly
Muscles worked: Posterior deltoid, rhomboid, and middle trapezius. Also core muscles to stabilize.
Attach rubber tubing to a stable object. Stand holding the handle in the right hand, with your right arm crossing in front of your body and your elbow straight but not locked. Without changing the angle of your elbow, open the arm out to the side (like you're opening a door). Return slowly to your starting position. Resist any rotation and keep your body stable throughout. Repeat the repetitions on the other side.

Scroll down for a pinnable image of this workout.
Remember: I'm a certified personal trainer, but I'm not your personal trainer. These are general exercises that can serve to strengthen and protect from injury. Always check with your own doctor before beginning an exercise program.
Tommie Copper Shoulder Centric Shirt
Tommie Copper recently sent me several items to try out and review. First up is the new Shoulder Centric Shirt. All opinions are my own.
Tommie Copper is well known for their fabulous compression clothing line. They call their copper and zinc encapsulated fabric Copper Znergy. Their proprietary fabric wicks away moisture, has natural and permanent anti-odor technology, and provides UPV 50+ protection from the sun's harmful UV rays.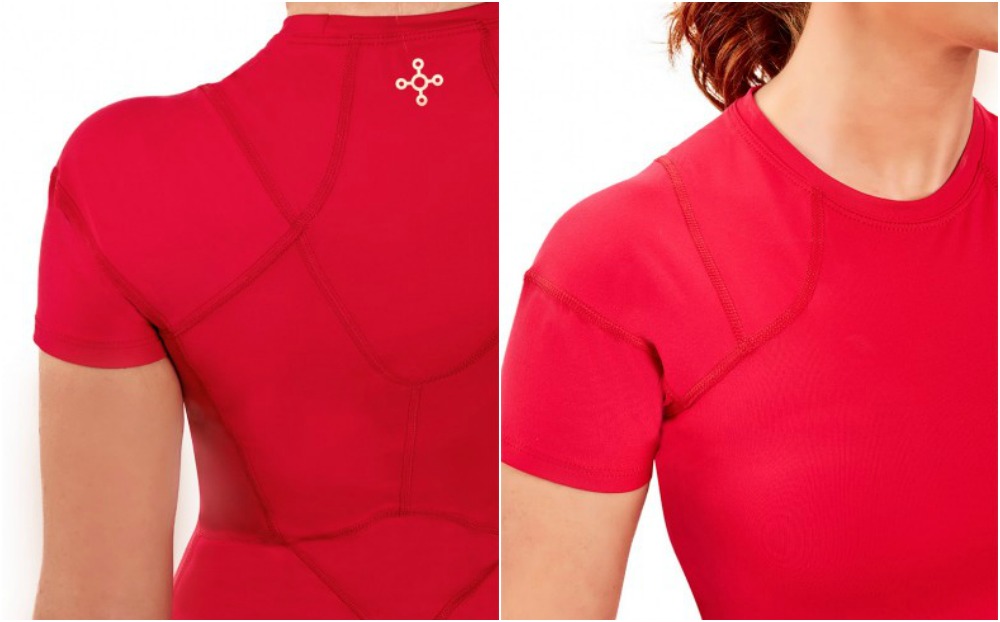 The Shoulder Centric Shirt provides targeted compression along the spine and shoulders designed to help alleviate everyday aches and pain while encouraging an upright posture.
As I said above, we all sit too much. I know I do. Even though I run most days, have an active job as a personal trainer and group exercise instructor, I still spend hours a day doing exactly what I'm doing at this moment: Typing away at my computer.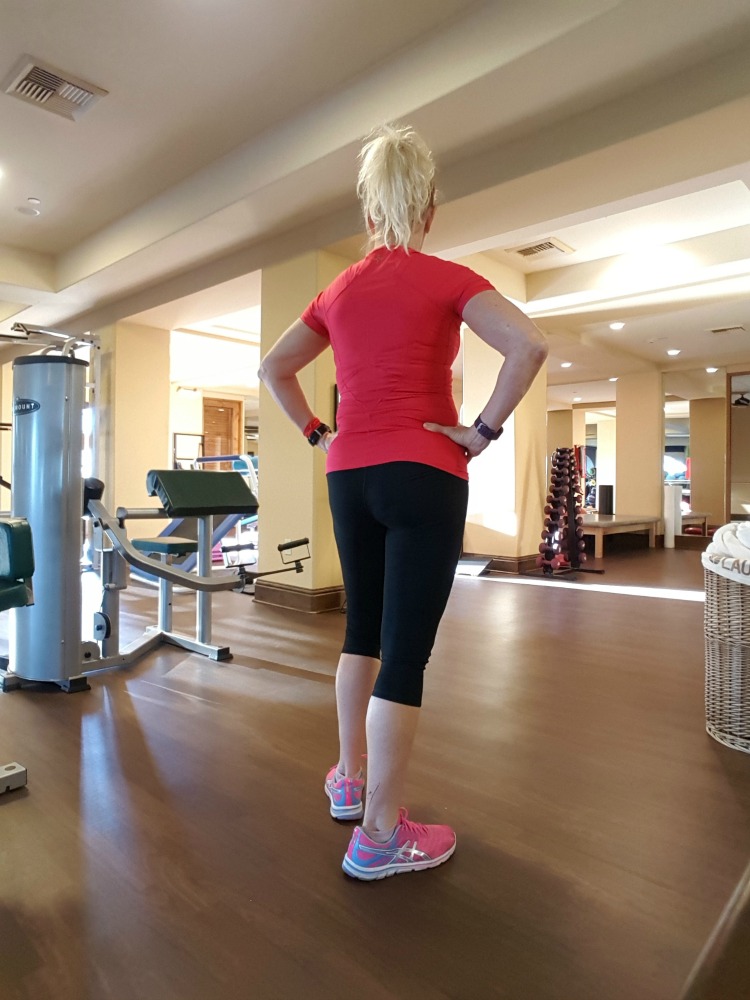 As much as I'd like to say I always sit with perfect upright posture, I know that isn't true. I sometimes hunch forward, let my back round, and basically do all the things I warn my clients about all the time.
All this sitting leads to weaker back and shoulder muscles, potentially resulting in a rounded over, kyphotic posture. It can affect not only daily life, but activities like running, leading to pain, reduced performance, and possible injury.
The first thing I noticed when I put on the Tommy Copper Shoulder Centric shirt was that it felt tight. Which is a good thing when you're talking about compression. It was true to size though and just took a little arranging to smooth out the shirt.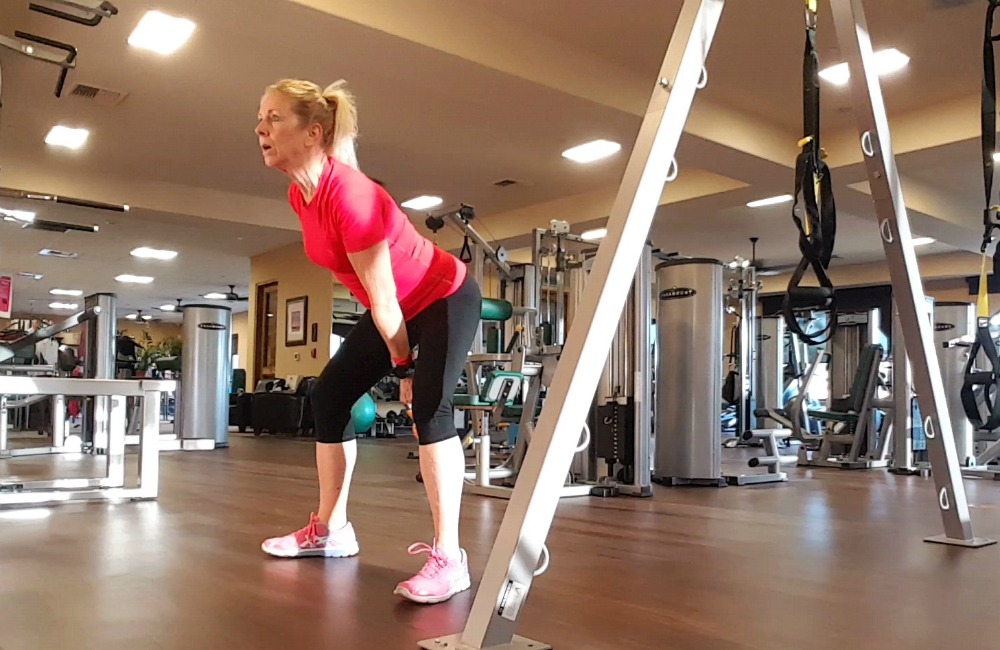 I'm not sure if it was my imagination, but I immediately felt myself stand straighter. Seriously. When I work with clients teaching them how to do an exercise like a row properly, I will occasionally place my hand on their upper back to help them become aware of the muscles that will be in action. That is what the Shoulder Centric shirt felt like.
As I continued through my workout, the shirt seemed to hold me in place. Not only did the compression support my muscles, it also served as a reminder to maintain proper posture. If I allowed my back to round even a little, I could feel the pull of the Shoulder Centric shirt trying to move me back into proper alignment.
While the shirt is purposefully tight, it also moves with the wearer. It didn't feel restrictive at all, just supportive.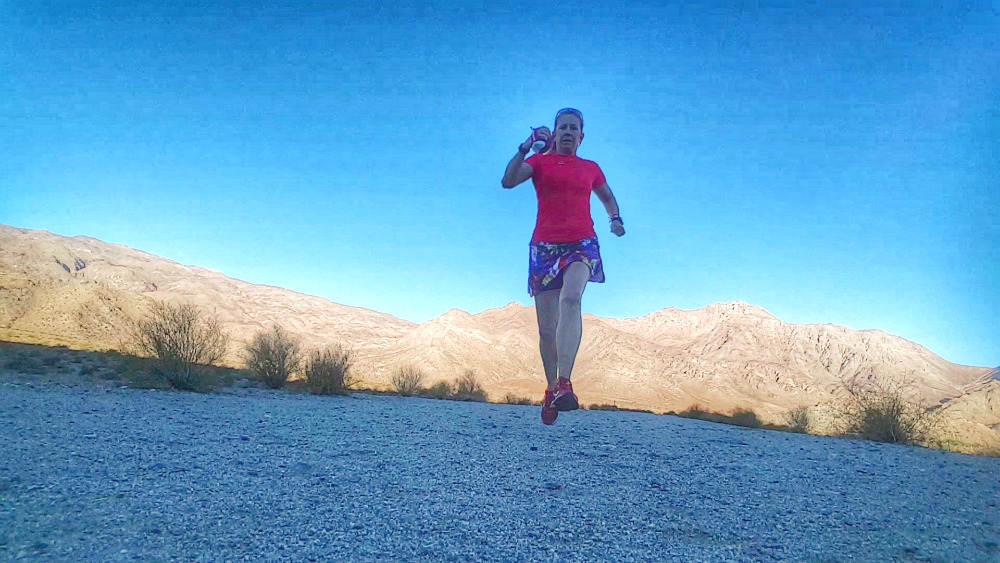 I wore it again the next day for my run (don't judge) because I wanted to try it out under sweatier conditions. I have pretty good posture, but the shirt made me even more conscious of how I was holding myself as I ran.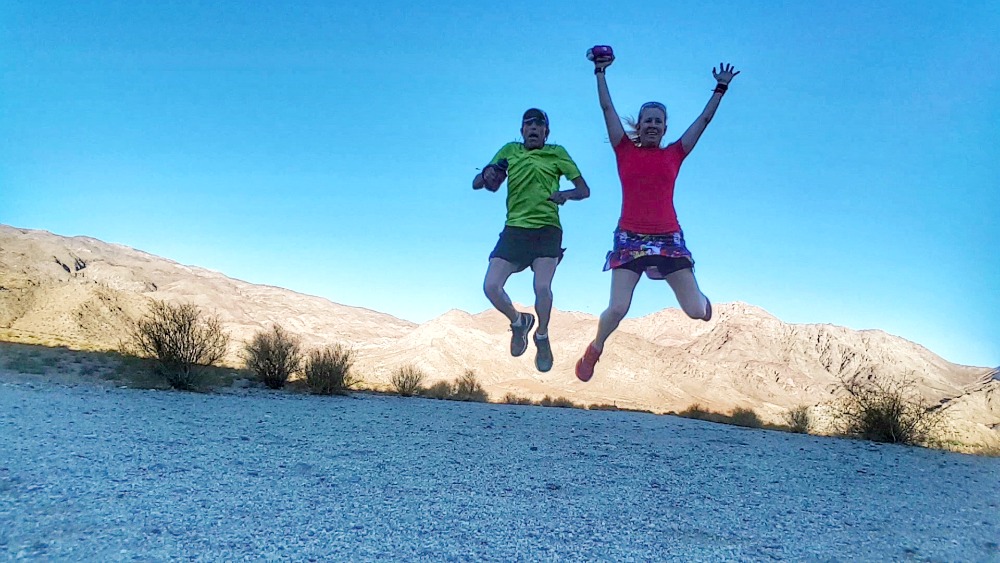 I live in the desert, as you know. While the Shoulder Centric shirt is comfortable and breathable, I was just a little too warm as I ran. Don't get me wrong. I love this shirt, but I'll probably save it until the weather cools down a little. It would also be perfect as a base layer, though I'd hate to hide the beautiful Pomegranate color! It also comes in black, slate gray, white, and (for men) cobalt blue.
Tommie Copper has a few deals going on right now. Sign up for their newsletter and save 25% on your next order! You can also get free shipping when you order two or more items. And everything has a 60-day money back guarantee!
Body First Video Series: Upper Back and Shoulders
I'm happy to share the next video in my Body First Series. Today, appropriately, we're working on the upper back and shoulders!
Tools Used in the Body First Videos
A few of you have asked about what tools I'm using in my videos. I use a variety of rollers, balls and other tools in my Body First Videos. While a regular foam roller and a tennis ball are certainly adequate, some special tools can offer a better option. Here are some of my favorites (affiliate links).
Intelliroll: This is the roller I'm using in the hip flexor video. I love that it is contoured to fit my body. The center cut-out allows me to roll my entire back and neck without compressing my vertebrae.
Trigger Point Grid: Also available in a 26 inch version. I love the multi-dimensional surface that helps you get into areas that you need to with differing angles and pressure.
Trigger Point Vibe: I don't own the Vibe (yet), but I got to try it out at IDEA World and I loved it. It has all the advantages of the Grid with the addition of vibration.
Trigger Point Massage Ball: I really like this massage ball because it is small enough to get into certain tight areas, but it's not as firm as a lacrosse ball.
Lacrosse Balls: That being said, lacrosse balls are great tools for self-myofascial release. They are firm and great for finding those trigger points. They're pretty inexpensive too!
Activ8r Body Ball: I bought this double hard rubber ball a few years back at the IDEA Convention expo. It's fairly expensive now. A better deal might be this Double Lacrosse Ball at only $12.95.
Spiky Massage Roller: This is the closest thing I could find to an oval spiky foot roller that I picked up years ago. I have no idea who made it (though I found it on a New Zealand website!). This is similar, though. The benefit of it being oblong is that it won't slip out or roll away as easily.
High Density Foam Roller: Nothing wrong with the traditional foam roller. The extra length makes it great for different chest openers (see last week's video). I like the high density because it is a little firmer and lasts longer than a simple foam roller.
Pin/Print the Workout!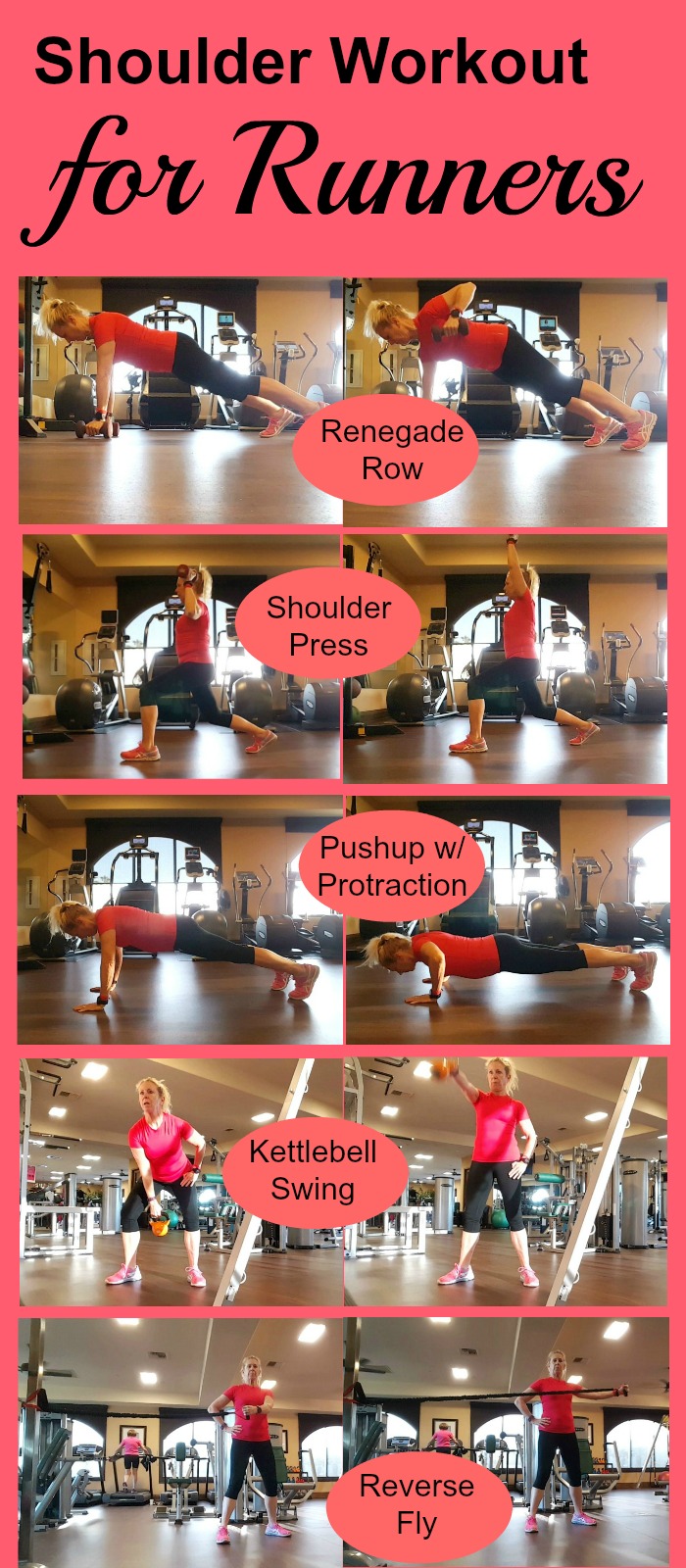 And Now It's Time for the Running Coaches' Corner!
Loading InLinkz ...
---
Weekly Linkups
My weekly linkups! Please stop by and check out all of the great recipes, workouts, and information that all these awesome bloggers share every week!
Meatless Monday with Sarah and Deborah
Meatless Monday with Annmarie  and Dixya
Tuesdays on the Run with Marcia, Erika, and Patty
Inspire Me Monday with Janice
Wild Workout Wednesday with Annmarie, Jen, and Nicole
The Plant-Based Potluck Party with Deborah
The Running Coaches' Corner with Rachel, Suz, Lora Marie, and Me!
Friday 5 2.0 with Rachel and Lacey and Meranda