Just to get this straight: My Ultimate Holiday Gift Guide for Runners is, like always, a wish list. I'm a runner. This is what I'd like for Christmas (or things I received last Christmas and love). Just sayin'. I'm also saying that I received products from some of these companies to try out and this post contains some affiliate links. All opinions are my own.
However, that being said, I can pretty much guarantee that if you have runners on your gift list this gift guide for runners will help you be a hero when they open their presents.
And here's the bonus! All of these items are available online, which means you don't have to battle the Black Friday crowds. Many have discounts (or you can also check on Cyber Monday), and if you order now you can sit back, relax, and bring on the holiday spirit.
2017 Ultimate Holiday Gift Guide for Runners
 
MyoBuddy
Giving your runner a MyoBuddy Massager Pro is like giving them a lifetime of body care. Every athlete gets aches and pains, and many of us spend a lot of time with our foam roller or a lot of money with a massage therapist. The MyoBuddy dials it up a notch because it assists with recovery, mobility, flexibility, and allows you to give yourself (or a loved one) a full body massage in just a few minutes.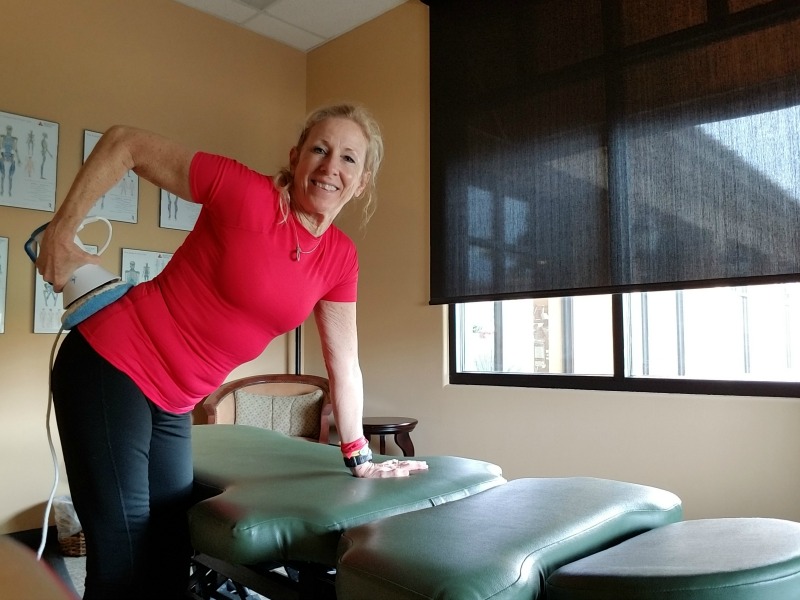 As a Fascial Stretch Therapist and personal trainer, I also appreciate what the MyoBuddy Pro can do for my clients. It warms the muscles and can be used to target trigger points with much more precision than a foam roller. It can increase blood flow to damaged muscles which helps in recovery.
I've been using it on my glutes in particular, but with my shoulder injury I have found that warming up my upper back and lats, then hitting the trigger points has really helped with my shoulder mobility and pain.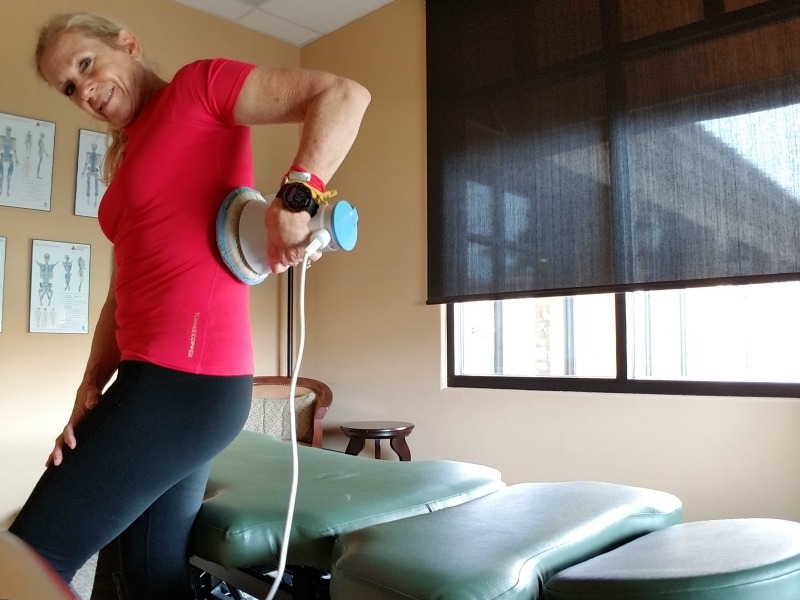 As a funny side note, I've been bringing my MyoBuddy with me to work, and the first day I called my boss over and used it on her back. I've never seen her stand still for so long! I also tried it out on one of our massage therapists and she too loved it and would consider using it in her work.
The MyoBuddy Massager Pro retails for $399, but with the coupon code SPRUNS you can save 25% extended through December 4, 2017 December 30, 2017. That's $100 off a tool that will help your runner feel better, improve performance and reduce injury.
StrideBox
A gift of a StrideBox subscription is like the gift that keeps on giving. Every month your runner will receive a package of fun and new items selected specifically for runners. Over the last few months I"ve been working with StrideBox I have received a variety of fueling and recovery items, snacks and treats (many of the vegan, which is awesome), and little gifts that any runner will appreciate.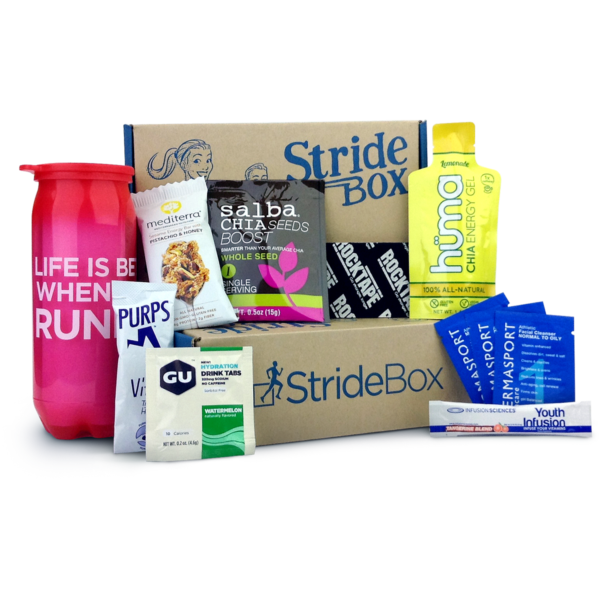 You can save 10% on your three- or six-month StrideBox gift subscription with the code COACHDEBBIE10 through December 24.
Neutron Fire RX Runner's Headlamp
If your runner spends time running in the dark, they will love you for gifting them the Neutron Fire RX Runner's Headlamp from Nathan Sports. It lights up the night with up to 200 lumens of bright light plus has red, green, and blue side strobes. Best of all, it's rechargeable, so no more burnt up batteries!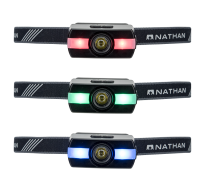 Garmin GPS and/or Heart Rate Monitor Watch
Most runners, no matter how fast they run, are a bit obsessed with their time and distance. Catering to this obsession can get pretty expensive, so here are two options that can fit into most budgets. The Garmin Forerunner 235 GPS & HRM ($300 <–It's on sale for $245!) has both GPS and Heart Rate Monitor capabilities and will track your steps as well.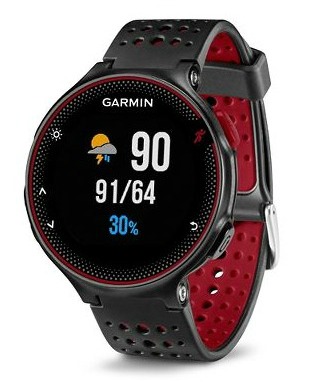 The Garmin Forerunner 25 GPS ($140) does not have HRM, but still can track mileage, steps, pace, calories, and help you track your goals.
Skirt Sports Charmed Print Capri or Tight
I admit I'm a little bit obsessed with the Charmed print from Skirt Sports (it only comes in the Pocketopia Capri or Triple Pocket Tight and it won't be around forever, so hurry!).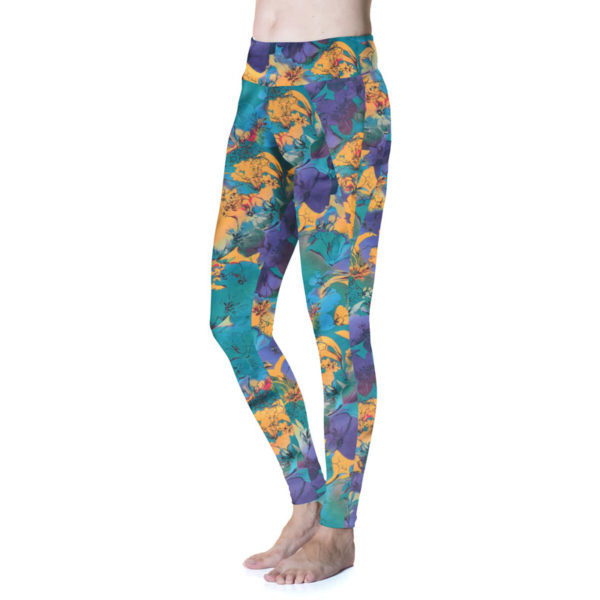 Plus I'll let you in on a little secret (shhhh!). Skirt Sports is having a huge Black Friday sale through November 27. You can save up to 70% on a variety of beautiful styles.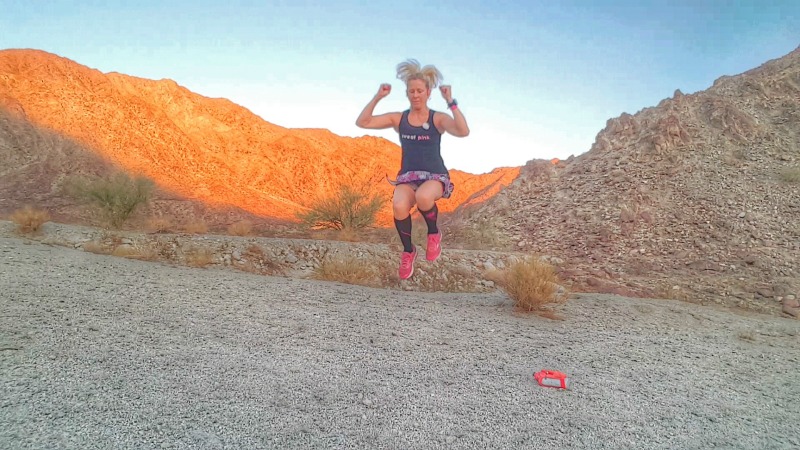 You can save 20% on non-sale items with the code FALL20WIN.
The Zipster
Okay, so I really like to say it: "The Zipster." It just sounds cool. What it is, is a zippered waist belt that fits coSkirmfortably around your waist and can hold your keys, fuel, phone and other gear. It's big enough to hold an iPhone 7+ (and even my new Note 8).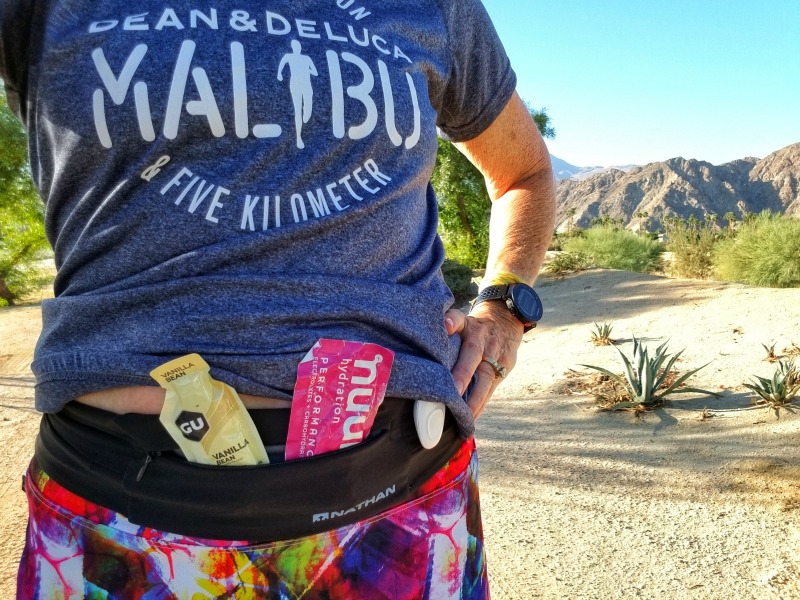 Momentum Jewelry
All runners need a little extra motivation from time to time, and a Motivation Wrap will inspire your runner to go that extra mile. With inspirational quotes on each wrap (or create the perfect one for your runner) all it takes is a quick peek at your wrist to get the extra spark you need. Keep your eye on the Momentum Jewelry website for lots of fun specials during the holiday season.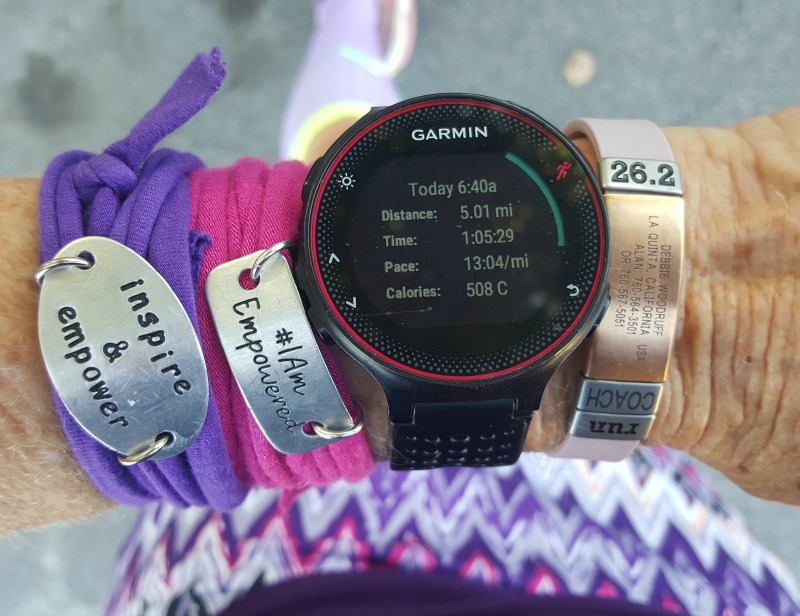 Running Shoes
You probably know that the Mizuno Wave Rider 21 ($120) is pretty much my favorite running shoe (my full review coming soon). But, in all honesty, your runner will be delighted with a gift of their favorite running shoe, no matter what brand or model.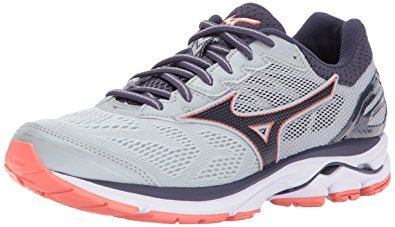 FRÉ Skincare
Generally, purchasing new skincare products as a gift is a risky business, but I guarantee you that an active woman will love FRÉ Skincare. It is the only skincare product made for sweaty skin! I've been using it both after a run (on those days I can't get to a shower right away) and at work between the group exercise classes that I teach. You can check out more about FRÉ in my Instagram post and you have about 24 hours to save 25% with the code DEBBIERUNS on the 123FRÉ Set. It is all cruelty-free and vegan, which makes it a winner in my book.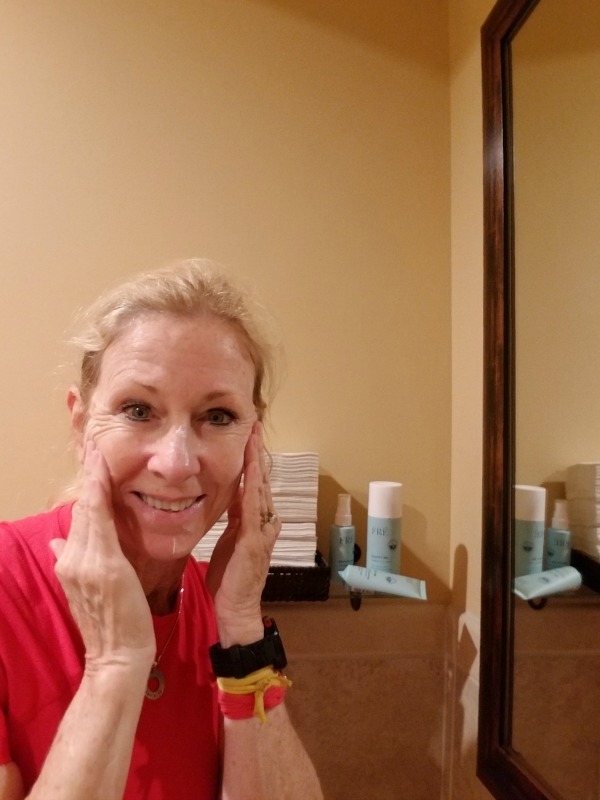 Wireless Headphones
Wireless is the way to go these days. They are more comfortable, and no more getting your hair tangled in the cords! My favorite running headphones are Aftershokz Trekz Titanium ($130) with bone conduction technology (here's my review). They stay in place, are comfortable, and are easy to use.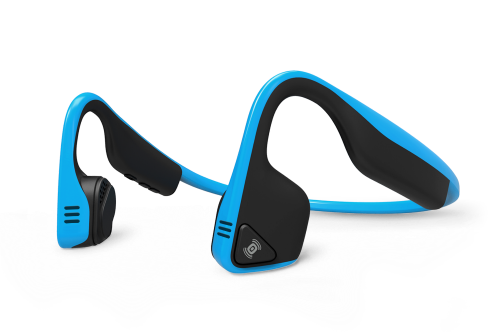 Race Entry
Giving a race entry is a fun and thoughtful idea! There are a lot of races out there and those entry fees can add up! Why not go for the gold and gift your runner with an entry to a Rock 'n' Roll Marathon or half marathon? If you use the code RNB15 you can save $15 on several 2018 races including Arizona, Washington DC, New Orleans, Mexico City, Dallas, and Nashville!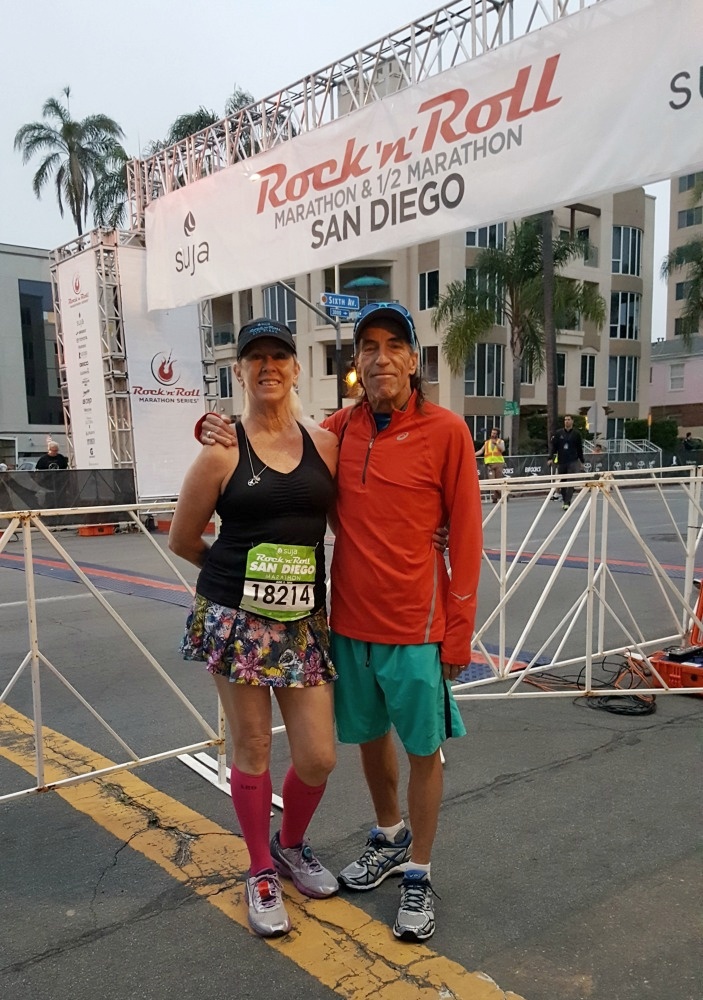 I hope that this gift guide for runners will help you find the perfect gift for the runner in your life!
Runners! What is on your wish list this year?
Stay tuned on Friday when I will have a Nathan Sports giveaway on Instagram for an awesome prize including the Neutron Fire RX Headlamp, the Zipster, and much more!
I wish all my readers a safe and happy Thanksgiving.
And Now It's Time for the Running Coaches' Corner!
Loading InLinkz ...
---
Weekly Linkups
My weekly linkups! Please stop by and check out all of the great recipes, workouts, and information that all these awesome bloggers share every week!
Meatless Monday with Sarah and Deborah
Meatless Monday with Annmarie  and Dixya
Tuesdays on the Run with Marcia, Erika, and Patty
Inspire Me Monday with Janice
Wild Workout Wednesday with Annmarie, Jen, and Nicole
The Plant-Based Potluck Party with Deborah
The Running Coaches' Corner with Rachel, Suz, Lora Marie, and Me!
Friday 5 2.0 with Rachel and Lacey and Meranda