So if you haven't heard enough talk about the Tram Road Challenge between my previous posts, 5 Tram Road Challenge Facts and my teaser post on Monday, here is the full race recap.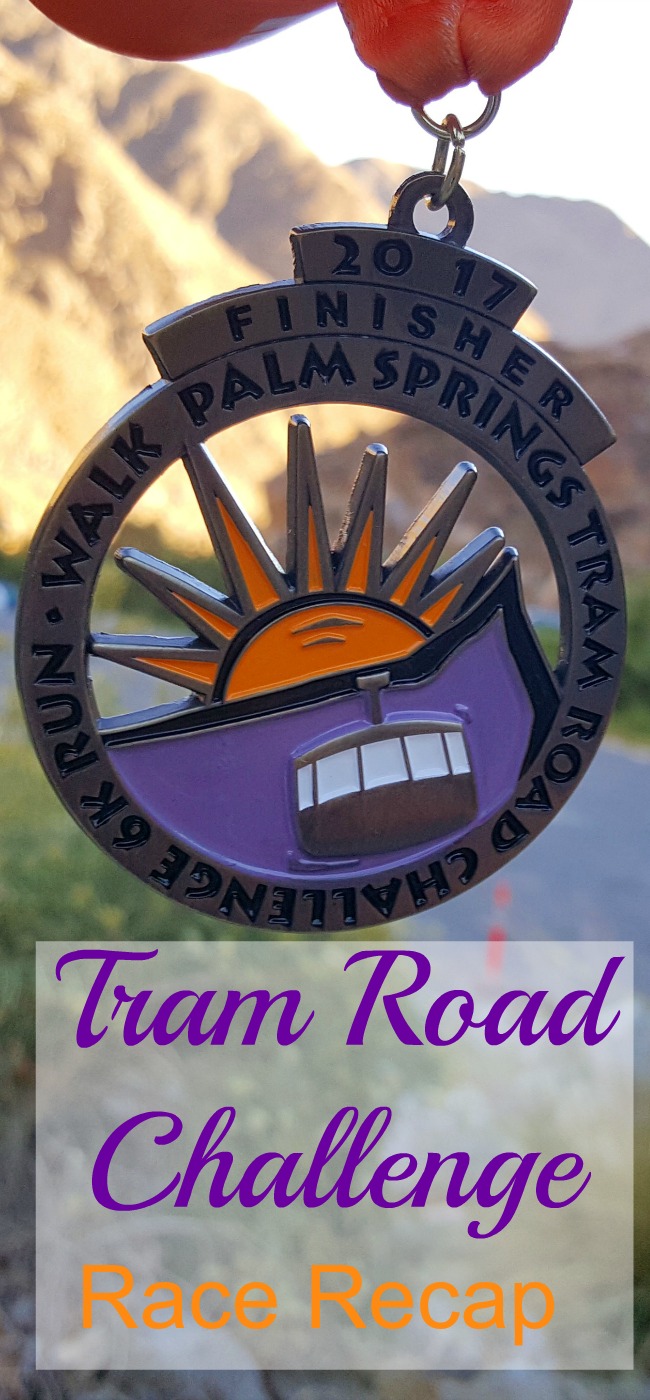 My Tram Road Challenge Race Recap
Most of you know my history with the Tram Road Challenge, but in a nutshell, Alan and I met at the race in 1996. Three years later we were married on the finish line. That was wonderful, but it also meant we were committed to running the "World's Most Challenging 6k" every year! Our anniversary run, after all. Want more? Here's an article that was published in a local magazine last year.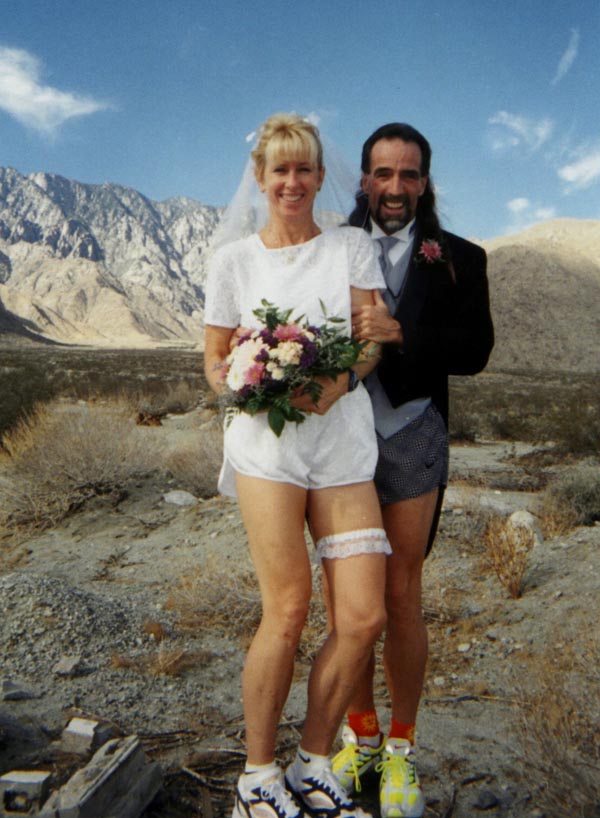 Alan and I started coaching cross country in 2003 and since Mt. SAC, one of the country's biggest meets was held on the same day we got out of it couldn't do the Tram Road Challenge for 12 years.  Alan started announcing it in 2014, while I was still coaching, then in 2015 I had a fractured patella, so my first year back was 2016.
Enough background, let's get on to the Tram Road Challenge recap!
Tram Road Challenge 2017
There are some perks to being married to the race announcer, like getting preferred parking or having him greet you personally when you cross the finish line. Sometimes we even get put up at a nice hotel for out of town races. There are some downsides, though. Like sometimes that hotel is a $39 no-tell motel. And like my husband needs to get to the races he announces early. Really early. Like waking up at 3:30, getting to the event at 5:00 am early.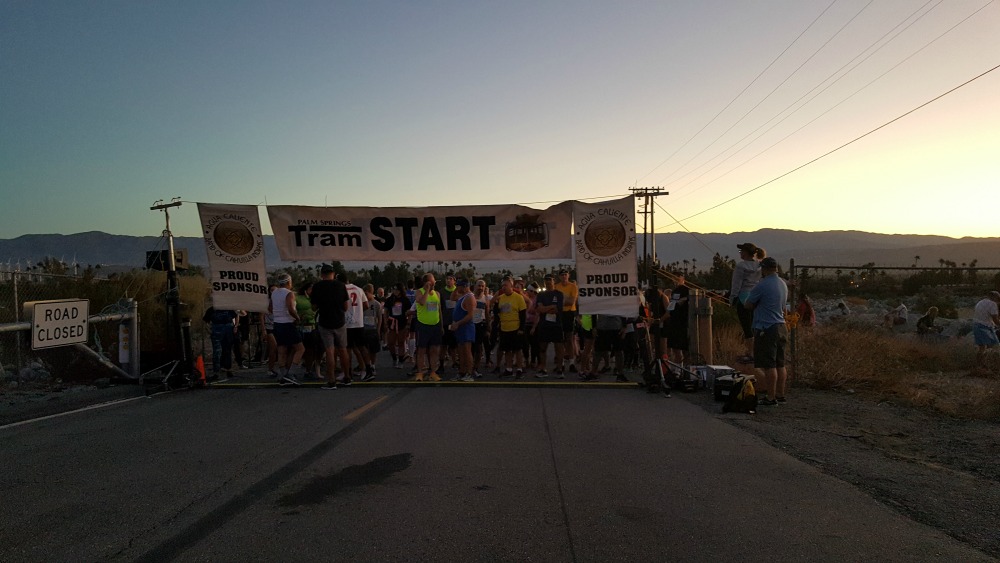 And so, we arrived at 5, for a 7:00 race. Alan went to work while I took a little nap. I rolled out around 6:00 to pick up my bib, use the portapotties, and to look for running friends. I guess it's a good thing that the running community has grown so much over the last 20 years that I hardly know anybody anymore. Right?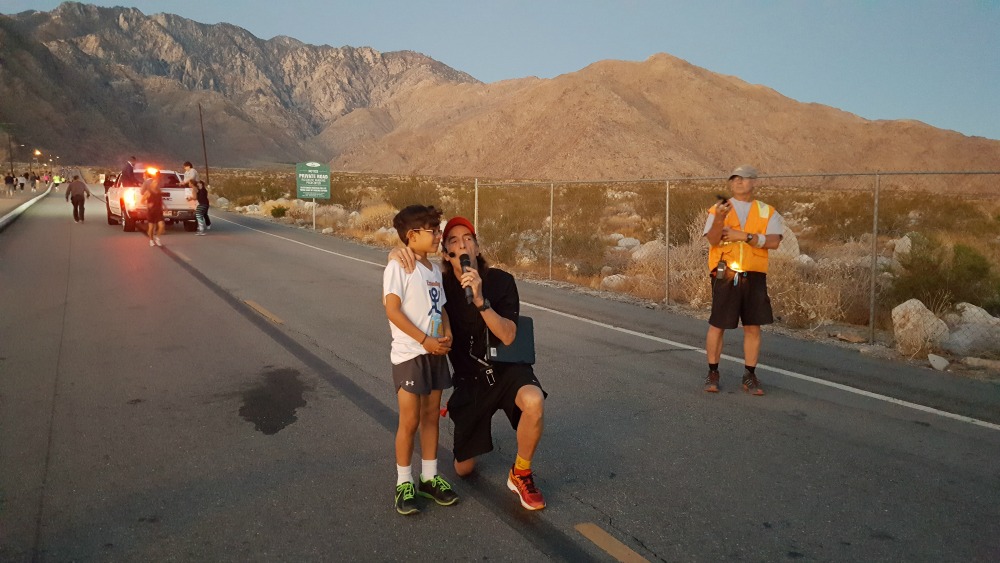 I would usually warm up before a race, but frankly, since my fall and knee injury, I didn't have any expectations. I figured the first half mile would serve as a warmup since it is the least steep part of the race. I won't do that again. Even a little warm-up would have helped that feeling of breathlessness that comes from running uphill when you're cold.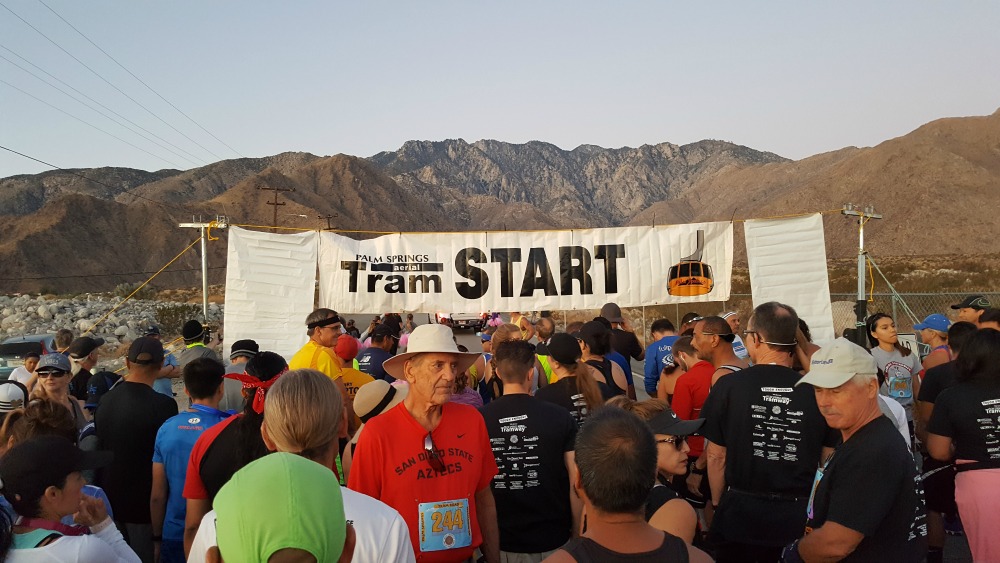 That meant that the first half mile was challenging. I did manage to keep running, though. The weather was a bit warm, which I'm used to, but it was so dry that I wished that I'd carried my own hydration. Without expectations, I just planned to go by feel, walk when needed, take photos if the spirit moved me. The idea was to have fun. If your idea of fun includes running up a mountain.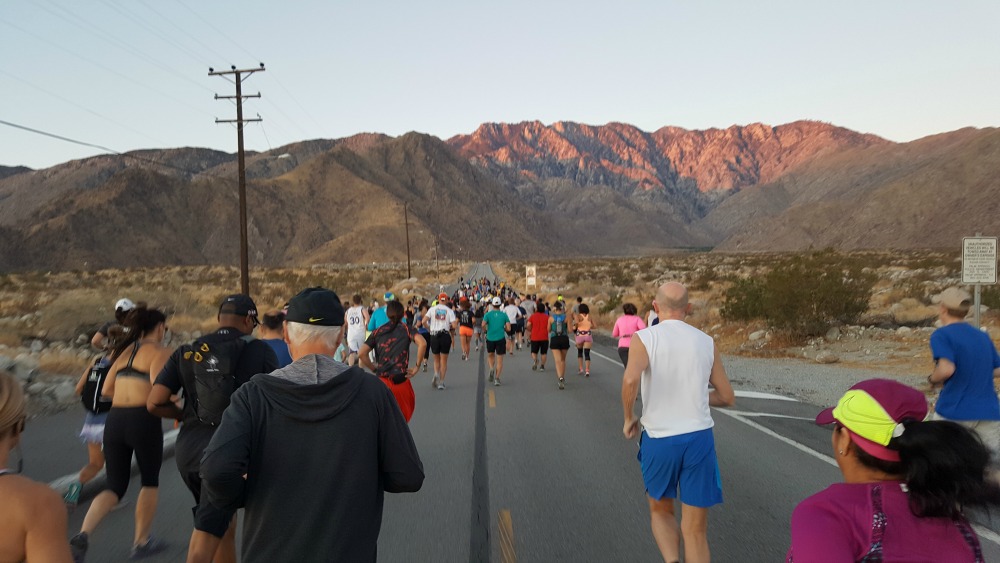 The first mile is probably the easiest of the race, with the exception of the shock of running uphill. The elevation gain is about 500 feet, the incline if fairly mild, and I was able to run the entire first mile without a break. Slow, but steady.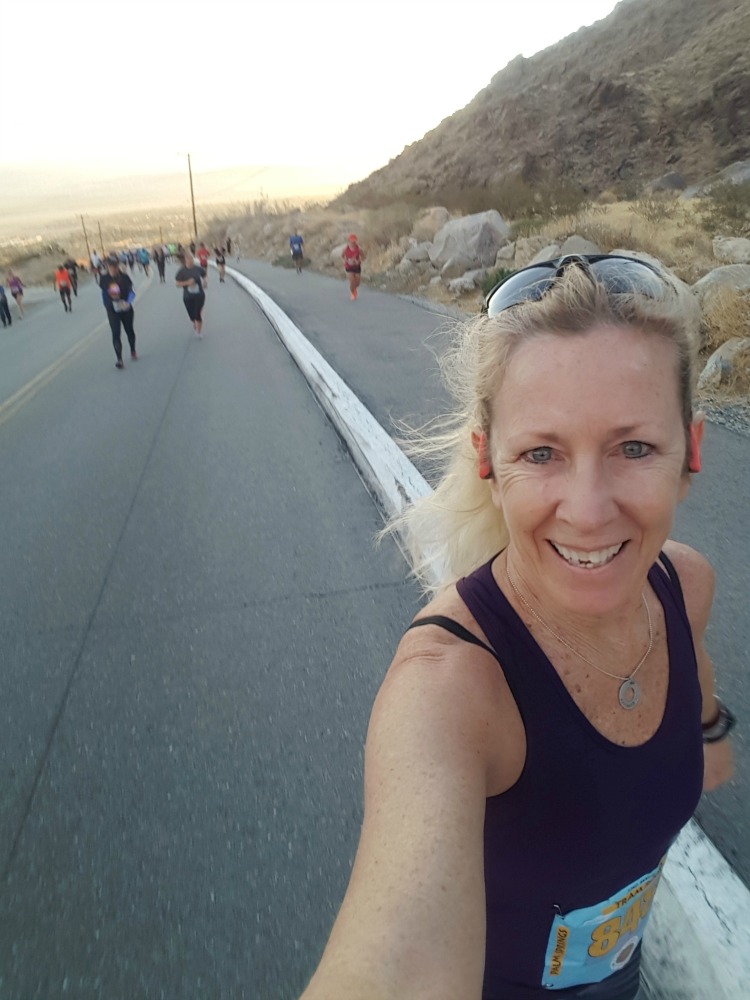 Things get real in mile two though. The incline increases, but the views get better. What didn't get better was my running math. As my pace slowed down, and I was trying to estimate my finishing time, I figured I was on a pace to finish in over an hour (knowing I'd get slower as the incline continued to increase). So I relaxed, snapped some photos, and, after the first time I was passed by a walker, decided that I could take a break by taking a walk once in a while.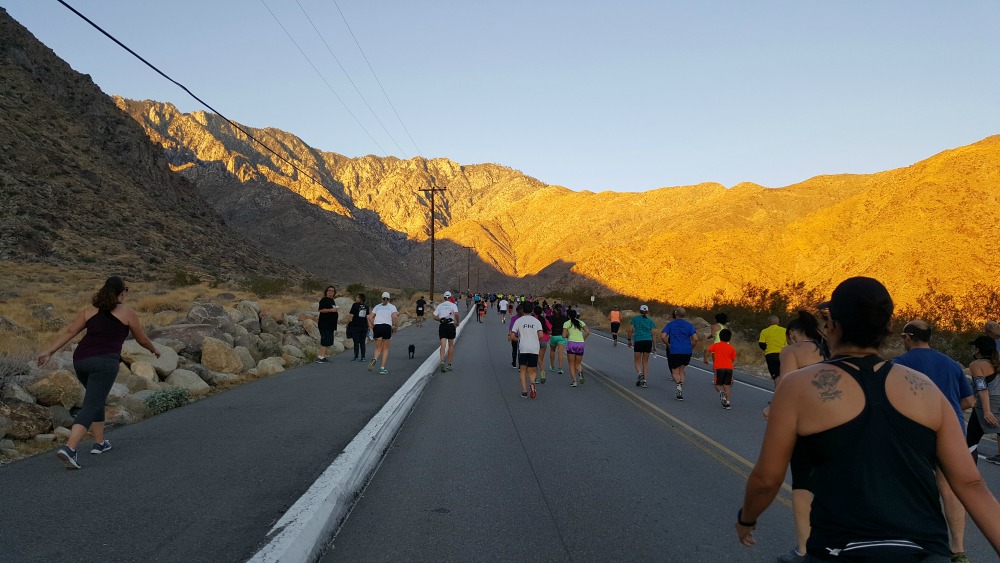 That's the thing with this race. There really are many times when you can walk just about as fast as you can run. It's actually a good thing, allowing you to switch out some muscles. The only muscles that don't get a break are your heart and your lungs!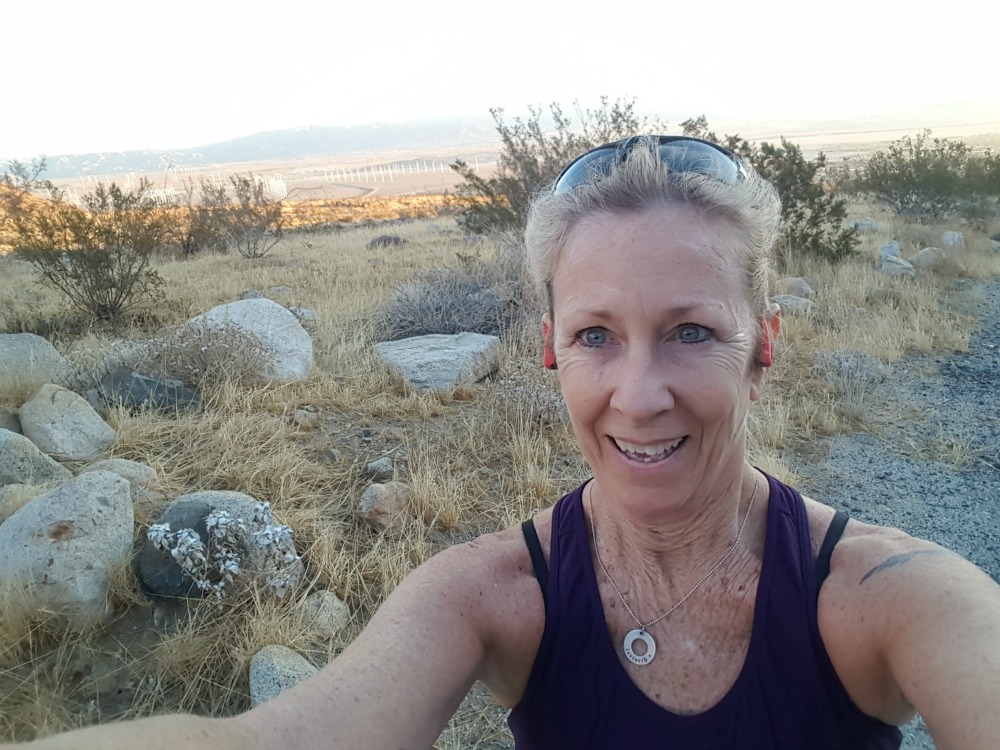 What's fun about this race is that all the other participants, young or old, fast or slow, are all in the same boat. This thing is hard! The Tram Road Challenge is tough, whether you're a walker or a runner.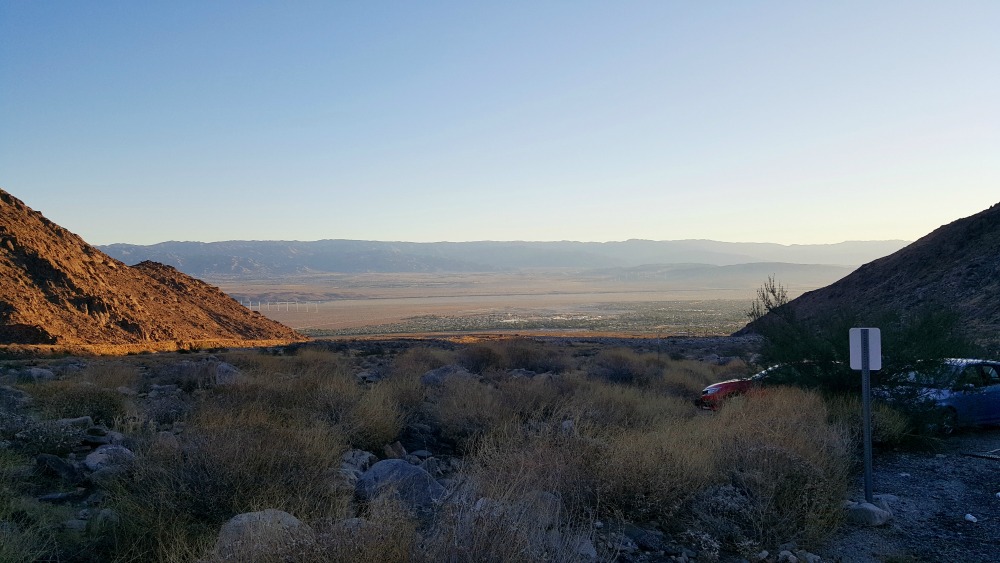 Mile three did not go quickly, but it is still kind of a blur. I love encouraging the kids that are out there doing this. And the newbies. And anybody attempting this feat. I feel by cheering on other runners and walker that I help myself too.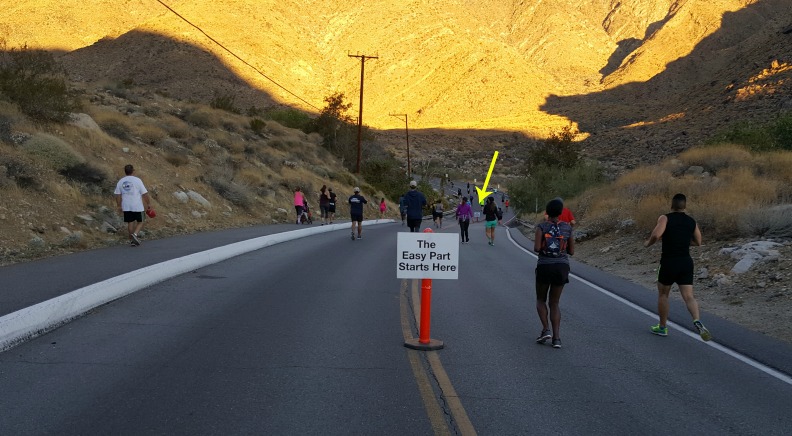 See where the arrow is pointing at another sign about 100 yards ahead? The next sign says: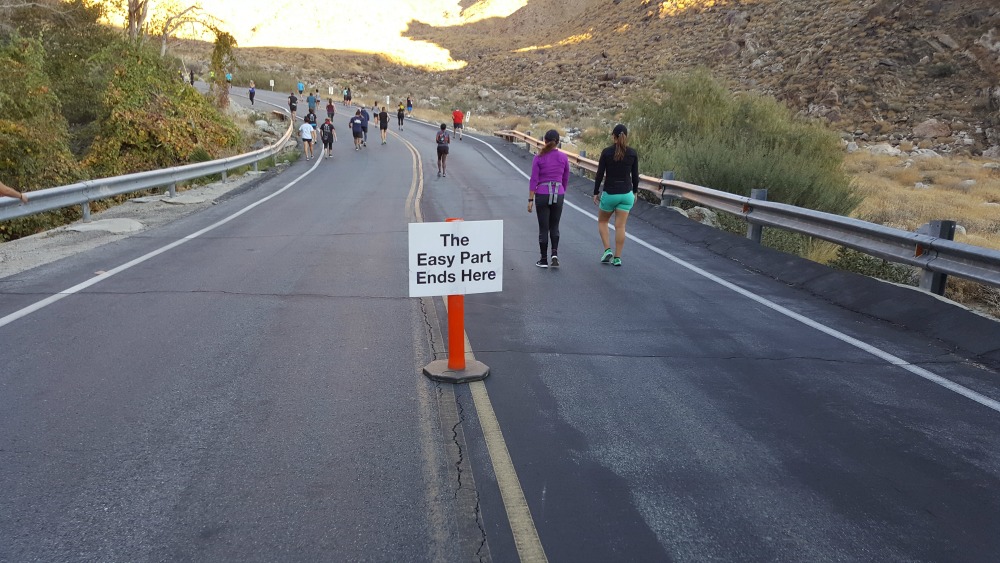 When I finally hit the mile three marker, that was when I realized that my running math had been wrong. I'd been doing my calculations based on a four-mile race! It's easier math, obviously, but incorrect when you're running a 3.6-mile race. If I'd kept my pedal to the metal (so to speak), I could probably have beaten my time from last year's race of 58 minutes and some change. Oh well, hindsight and all that.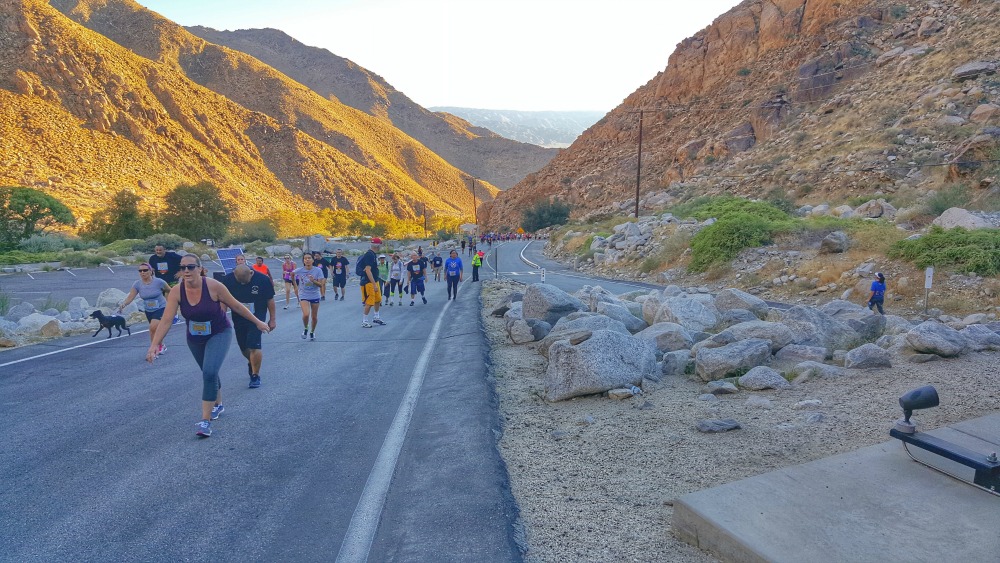 The thing about the Tram Road Challenge is that just when you think that you're almost done, with only about a half mile to go, the damn thing gets steeper! Suddenly the incline increases to about 16%! Even though I wanted to finish strong (and look good at the finish line) I really had no choice but to walk. That's okay because everybody else around me was doing the same thing!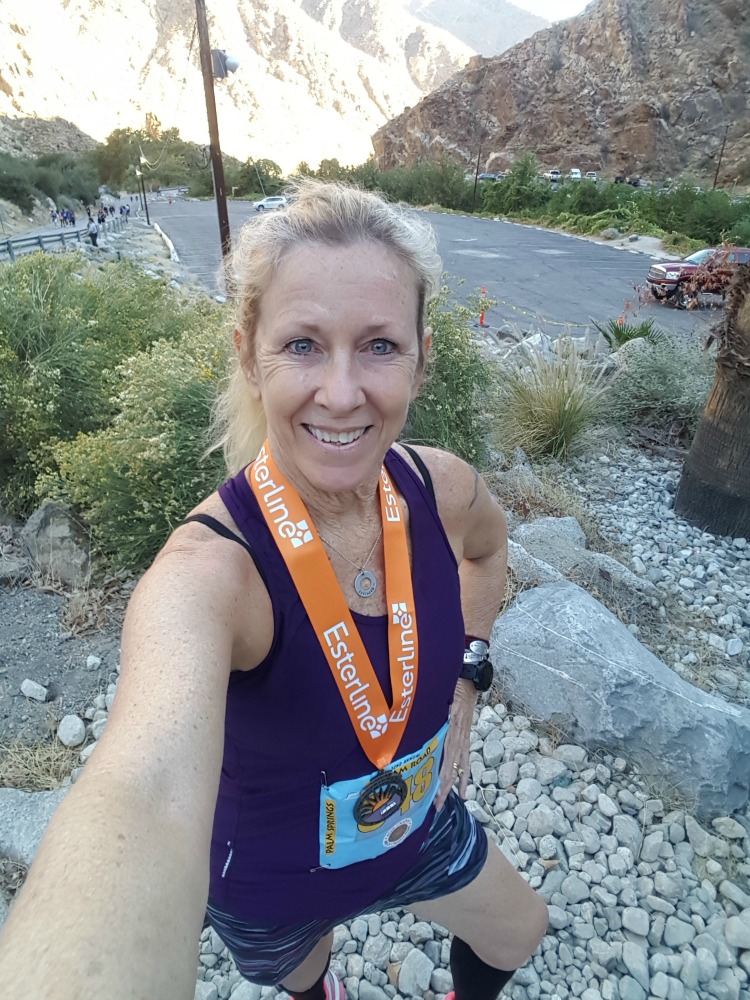 It's at the point though, that I can hear my husband's voice in the distance, announcing the runners as they finished. I knew I was almost home. I dug deep and managed to run. A few more yards and I got to hear Alan say, "here comes my favorite person in the world, the overall winner of the La Quinta Gem of the Desert 5k and 10k, my wife, Debbie Woodruff!" You gotta love a man who will bring up your accomplishments from almost 20 years ago, don't you?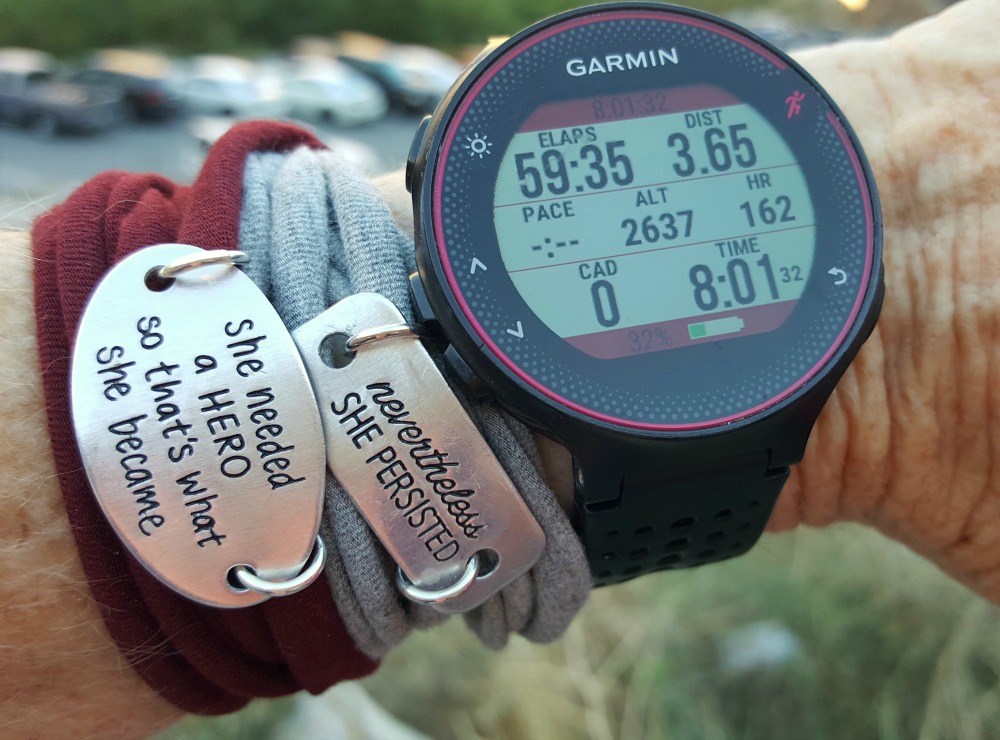 I finished in 59:22 (official time), about a minute slower than last year. I'm pretty sure I could have beat last year, but it doesn't really matter. I had a great time, saw some old friends, challenged myself, and best of all had no problems with my knee or my exercise-induced asthma! I was 8th in my division, actually a little better than last year. Now that's a successful day.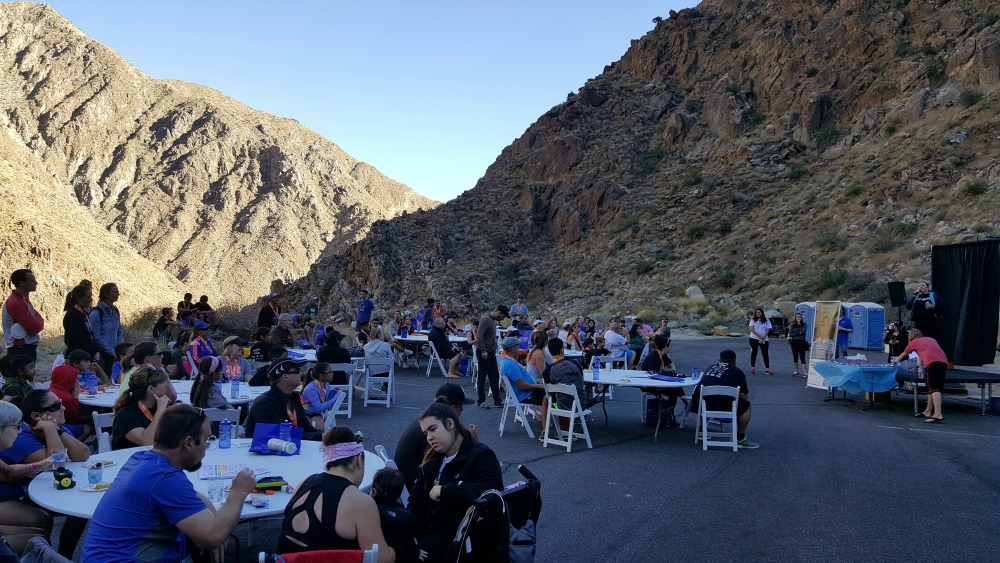 Just for reference, the overall winner of the Tram Road Challenge finished in 29:24 while the winning woman ran 34:09 (and was fourth overall!). My own course record is 41:22, set, believe it or not, the year I got married there. I guess I wanted to get to the top!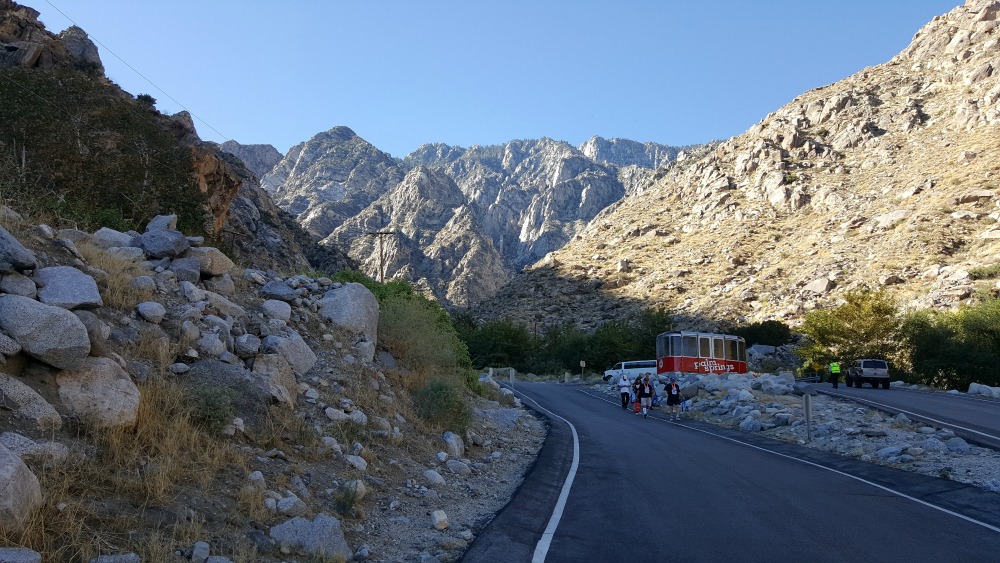 The Tram Road Challenge, which is directed by a good friend of mine, is a great race, definitely worth doing if you're ever in the Palm Springs area. Yes, it is challenging, but it is also fun, well-run, and, after 32 years, a desert tradition.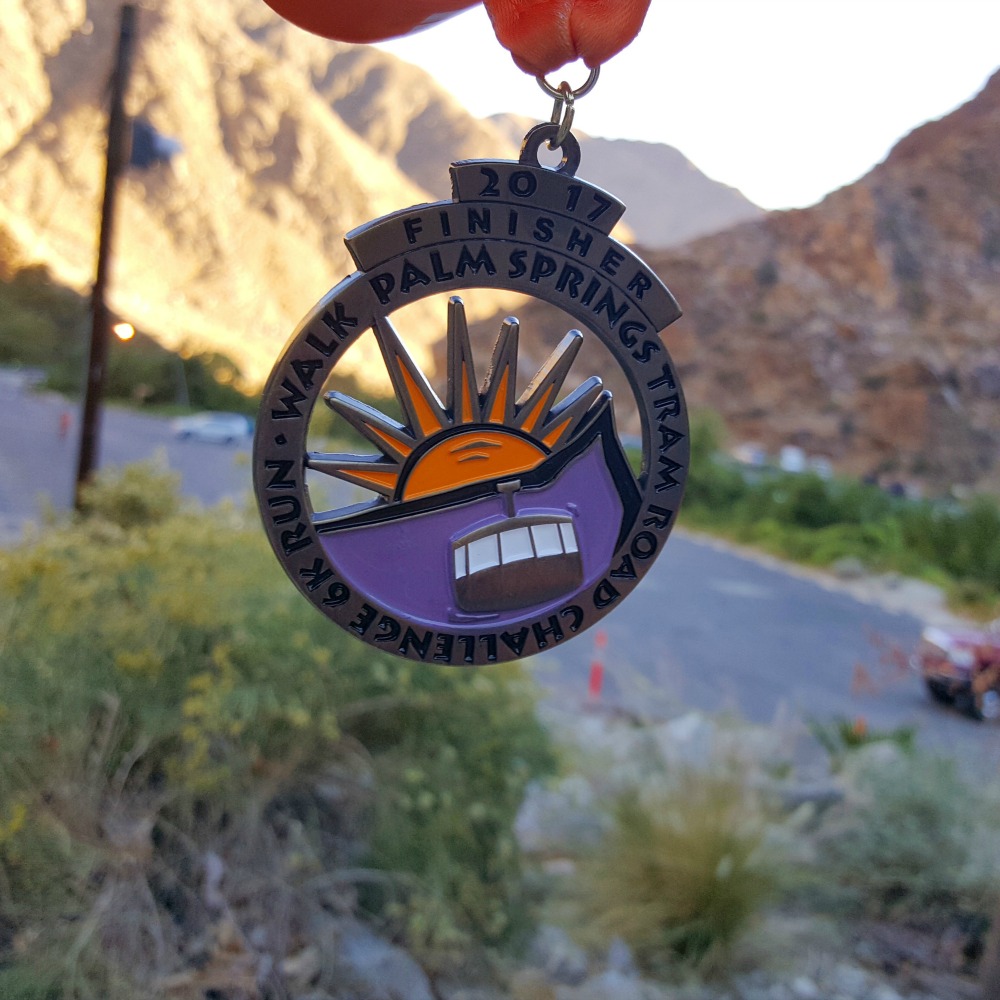 So, will you join me next October for the 2018 Palm Springs Tram Road Challenge?
And Now It's Time for the Running Coaches' Corner!
Loading InLinkz ...
---
Weekly Linkups
My weekly linkups! Please stop by and check out all of the great recipes, workouts, and information that all these awesome bloggers share every week!
Meatless Monday with Sarah and Deborah
Meatless Monday with Annmarie  and Dixya
Tuesdays on the Run with Marcia, Erika, and Patty
Inspire Me Monday with Janice
Wild Workout Wednesday with Annmarie, Jen, and Nicole
The Plant-Based Potluck Party with Deborah
The Running Coaches' Corner with Rachel, Suz, Lora Marie, and Me!
Friday 5 2.0 with Rachel and Lacey and Meranda