Hey there! I'm just popping in to share a little more about the race I'm doing tomorrow, the Tram Road Challenge. You may have heard me talk about it a few times, but here are a few more details. Five Facts About the Tram Road Challenge.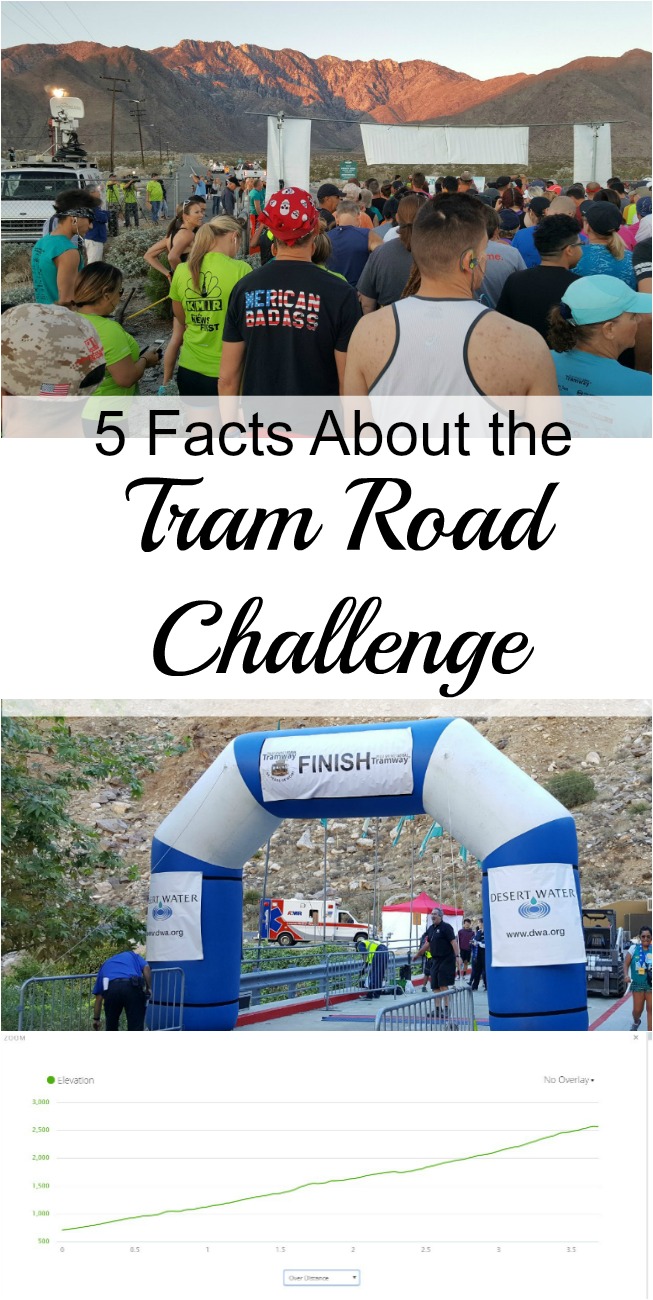 5 Facts about the Tram Road Challenge
1. This is the 32nd Annual Tram Road Challenge! It's been held at the end of October since 1983. Obviously, when you do the math it doesn't add up, but I haven't found when or why there are apparently three years the race was not held.
2. It is a true challenge. Basically, the Tram Road Challenge is a 6k, 3.7 miles, straight up the mountainside. It is on the road which leads up to the Palm Springs Aerial Tramway, so it is paved. It is very steep, gaining about 2,000 feet in elevation, averaging about a 12% grade. And it gets steeper at the top! Just when you think you're almost done, you look ahead and realize that the road is going to get even steeper. That last half mile has a grade of 16%!
3. The course record for the Tram Road Challenge is 26:05 set in 1997 by Ruben Garcia.  Lubov Kremleva of Russia set the fastest women's time, 28:56, in 1998. To compare, when I was younger (call them the good ol' days) it took me about 41 minutes to get to the top (frequently placing in my division). Last year it took me 58 minutes (good enough for 10th place in my age group). Many people walk it and can take up to two hours or more.
4. Alan and I met at the Tram Road Challenge in 1996. As we both stood on either side of the finish line, cheering on the runners, we started chatting. That continued when we spoke again at the award ceremony, which was held in another location.  Alan won a raffle prize of dinner for two at a local restaurant and invited me to join him. The rest, as they say, is history.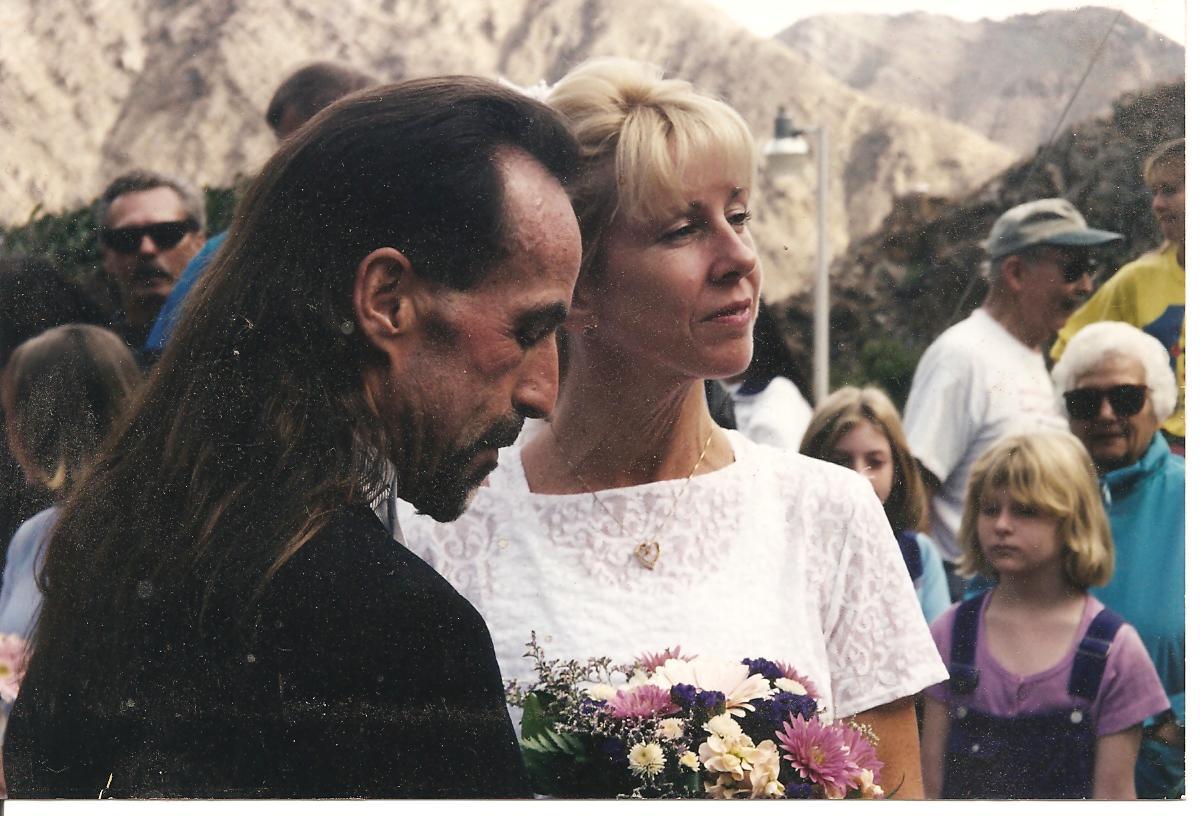 5. Alan and I were married on the finish line in 1999. When we were making our wedding plans, we knew that we wanted to something a little different for our wedding. We also knew that we'd rather spend our money on our honeymoon rather than our wedding. Fortunately, Greg Klein, who was the race director of the Tram Road Challenge, was also a good friend and loved the idea we proposed. In the end, we transported our family, friends, and our minister up the hill shortly before the start of the race (the road closes once it starts). We ran the race together, (I actually set my own course record because my husband is a faster runner than I and I wanted to keep up!), freshened up, waited for most of the runners to finish, then said our vows on the finish line.
Last year Palm Springs Life, a local magazine, shared our story. Sole mates for sure! And yes, we had a great honeymoon (in Paris!)!
Other Cool Things I'm Loving this Week
I just wanted to share a few things I've been loving lately.
Light up the Night
You guys know I love my running skirts (I'm a Skirt Sports Ambassador for a good reason!). I pretty much love everything they sell, but here is one new item that really lights up the night (or the early morning). I just received the Reflective Safety Skirt (<– affiliate link) the other day but it is one of my new go-to safety tools. And not only is it reflective, it is water and wind resistant, and adds an extra layer of warmth for those chilly early morning runs. Then when the sun comes up it lightweight enough to roll up and pack away for the rest of your run. (There is also a Reflective Bolero Jacket in the same fabric, which I didn't purchase (yet), but it would also work like arm warmers when it's cold outside.)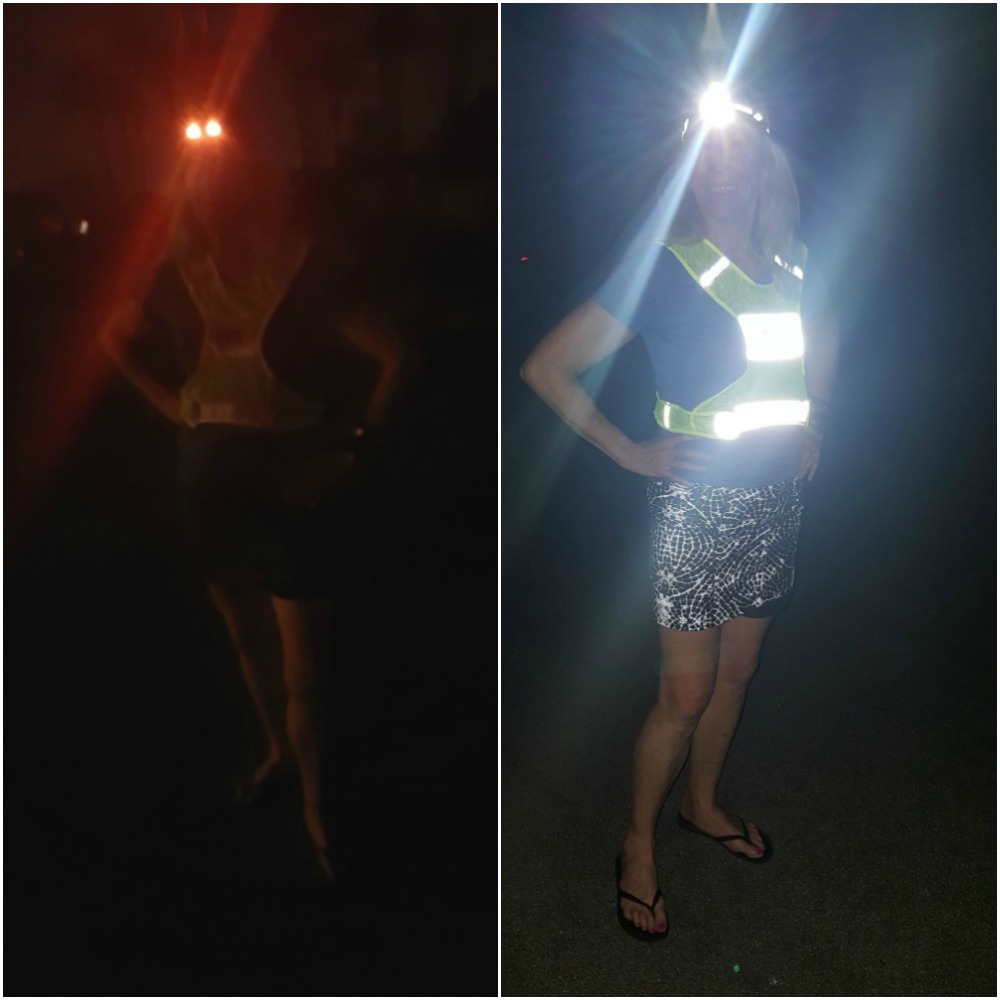 I just received the Neutron Fire RX Runners' Headlamp from Nathan Sports to try out. I haven't had a chance to run with it yet, but I've run with Nathan headlamps before so I'm sure I'll love it. The main difference is that is rechargeable, brighter, and lighter than the other lights! That makes it a winner right off the bat!
They also sent the Streak Reflective Vest, which provides 360 degrees reflectivity and 1200 feet visibility!
As you can see, I will be lighting up the night!
CEP Compression Socks
I recently received a pair of CEP Compression socks to try out. I've run in them out a few times and really like the feel of the compression. It is firm, but it doesn't feel like it's strangling my calves! The fabric also feels a little more lightweight than other compression socks I've tried. That is definitely a plus when you live in a desert!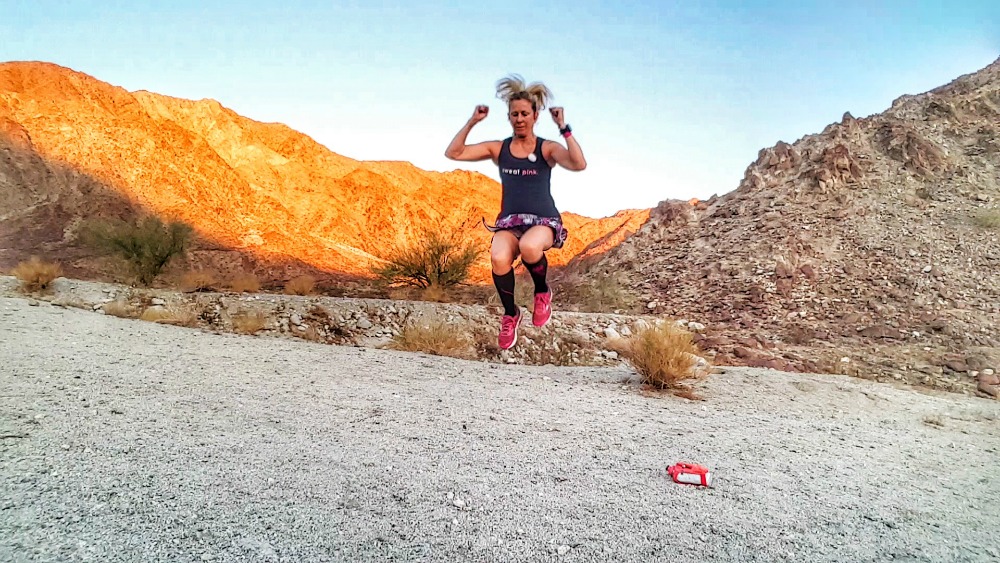 Another thing I really appreciate about the CEP Progressive+ Compression Sock 2.0 that I received is that I can get them on! Seriously. I have arthritis in my thumbs and weak fingernails. By the time I get some other compression socks on I am sweating, have bent back a couple nails, and have had to fight with the pain in my hands. Thank you CEP Compression for making socks that have just the right compression without the struggle.
Did You Miss This?
In case you missed these deals and giveaway:
prAna Discount Extended!
In case you didn't see this, prAna extended the discount code until November 22! You can save 15% on your prAna purchase with my code MSF17DW! That a great deal on a great brand! You can read my (sponsored) review here.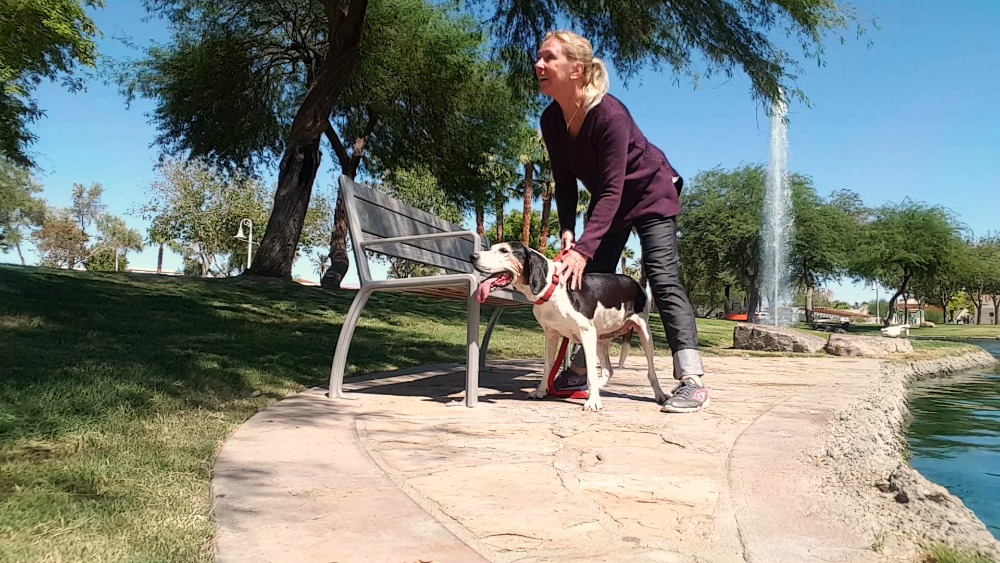 Molly's Suds Giveaway and Discount
Did you enter the Molly's Suds giveaway? It's still going on for another week, so don't miss your chance to win some awesome Molly's Suds products. Plus you can save 25% on your Molly's Suds purchase with my code COACHDEBBIE!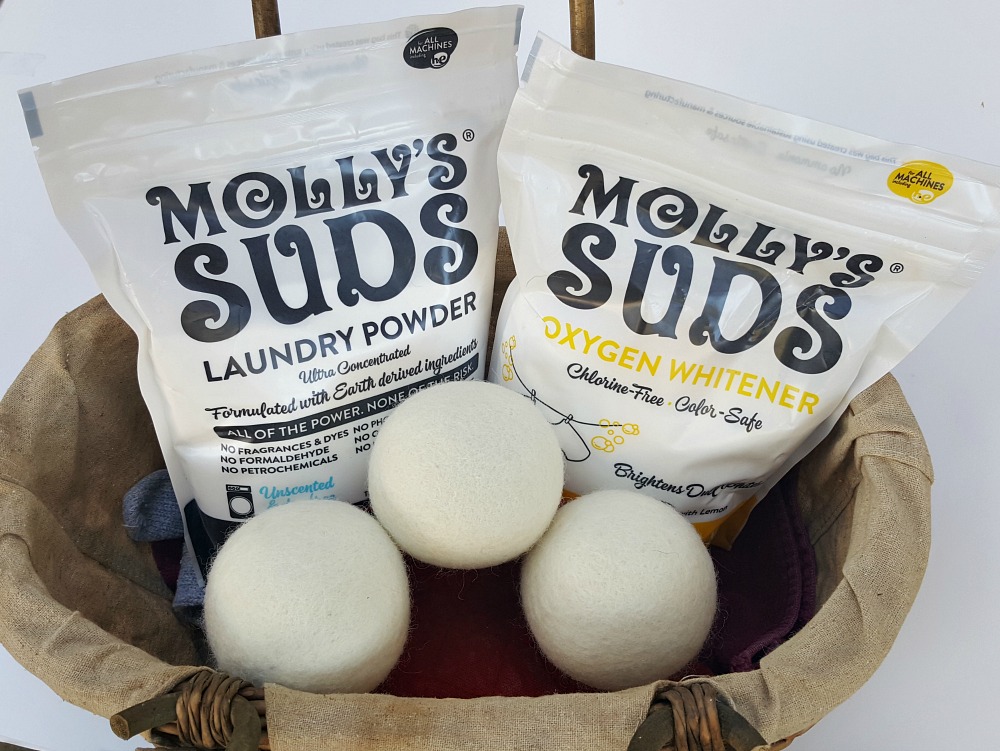 Have you ever run an uphill race? What's your favorite safety gear?
---
Weekly Linkups
My weekly linkups! Please stop by and check out all of the great recipes, workouts, and information that all these awesome bloggers share every week!
Meatless Monday with Sarah and Deborah
Meatless Monday with Annmarie  and Dixya
Tuesdays on the Run with Marcia, Erika, and Patty
Inspire Me Monday with Janice
Wild Workout Wednesday with Annmarie, Jen, and Nicole
The Plant-Based Potluck Party with Deborah
The Running Coaches' Corner with Rachel, Suz, Lora Marie, and Me!
Friday 5 2.0 with Rachel and Lacey and Meranda