It's Our Anniversary!
Fifteen years ago today, my husband Alan and I woke up at about 4:00 in the morning, dressed in running clothes, and drove to Palm Springs to run the Tram Road Challenge. We had done this many times, in fact, we had met each other three years previously at that race. In 1999, though, it was different. It was our wedding day.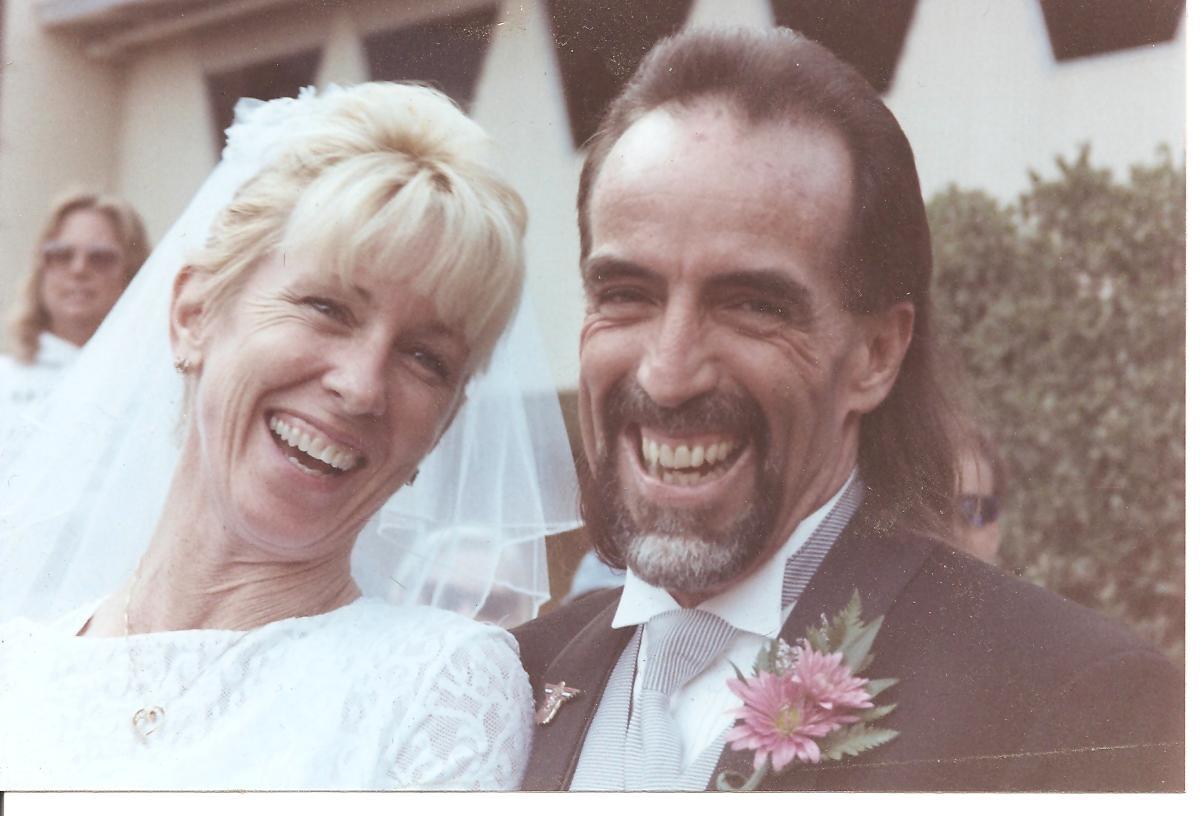 We arrived early at the event because we had to meet our family, our non-running friends, and our minister, and make sure that they were transported to the finish line before the race even started (obviously, our friends and family must love us very much).
We then waited for the race to start. I, like many brides, was wearing white. The difference was, I was in white satin running shorts, a white lace running bra, and, of course, a blue and white garter. As we ran the race together, we experienced what usually only elite runners experience, someone filming your every stride, sitting backwards on the back of a motorcycle. It was pretty cool!
When we finished the race, we hurried off to freshen up. I had two pairs of shorts made, so I changed, added a lacy white t-shirt and a veil, and I was ready to go. Alan changed into a pair of running shorts and a morning coat. Then we waited.
The Tram Road Challenge is a tough race. Really tough. With over 2,000 feet elevation gain in about 3.7 miles, it is an accomplishment to finish whether you're running or walking. We didn't want to take away anybody's spotlight, so we waited until almost everyone had finished the race, then we joined our family, friends, and minister, who by now had been waiting about three hours (did I mention that they love us?). We stood on the finish line and said our vows.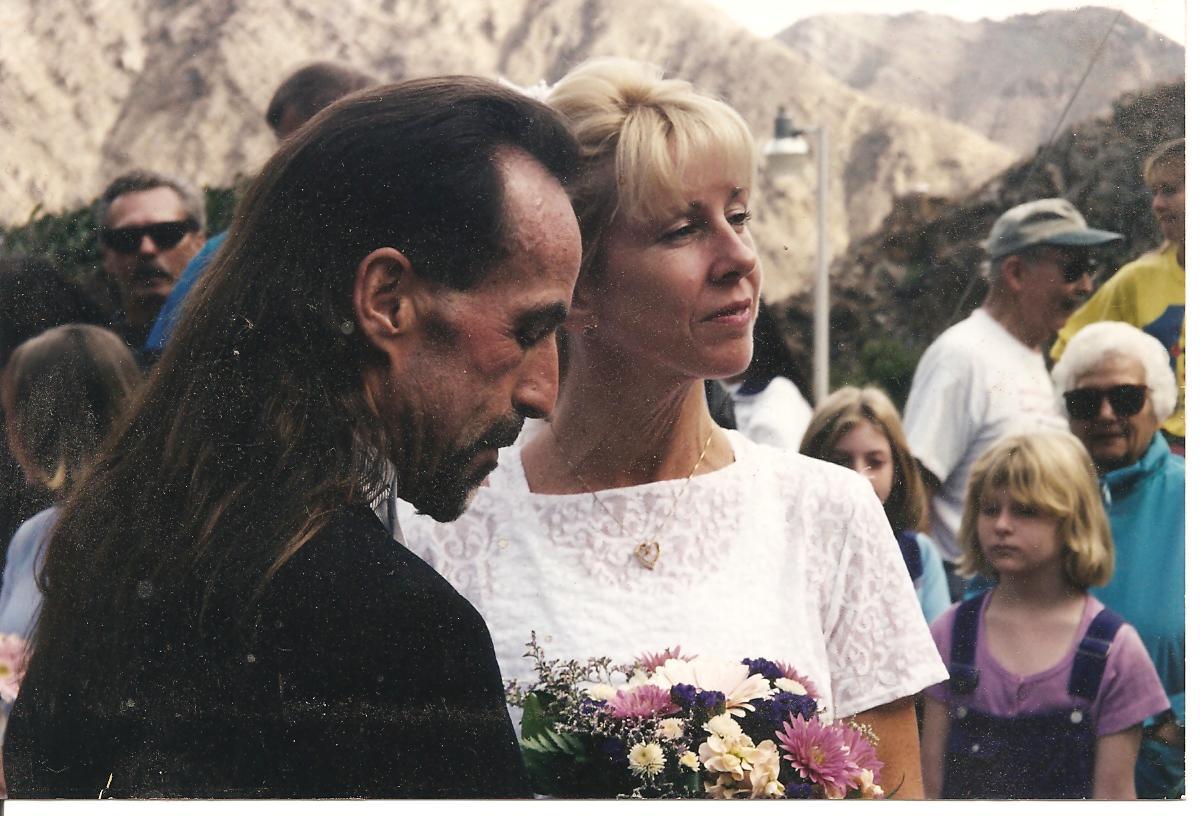 We did the race a couple more times after that, but when we started coaching cross country, we had a conflict every year because the race is held on the same weekend as the Mt. SAC Cross Country Invitational.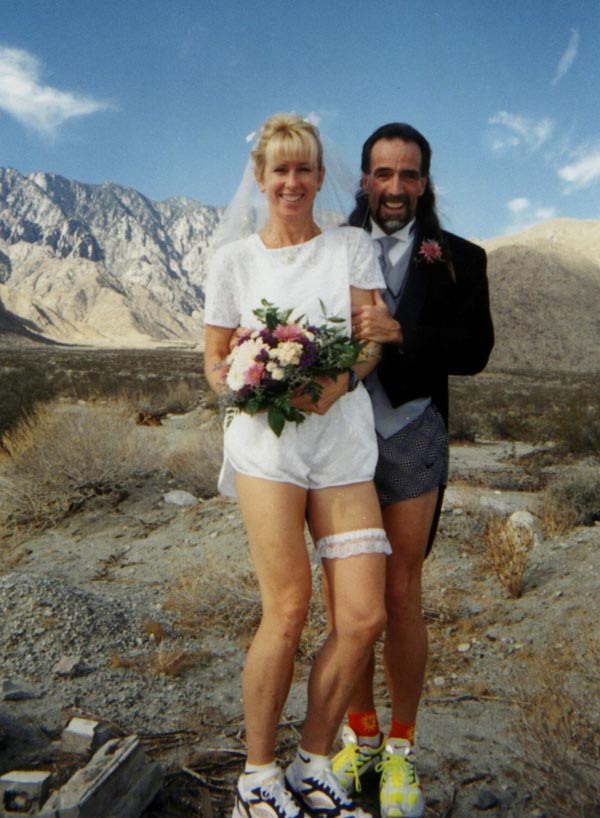 Fortunately, this year our division three school will run on Friday, Alan is no longer coaching cross country, so that leaves us free to participate in the race. Alan was asked to announce, so I decided that I would run it (though that might be a little optimistic considering my recent training (did I mention the race was really hard?)). Apparently KMIR, the local news channel, got wind of this and they asked us down for an interview on Wednesday.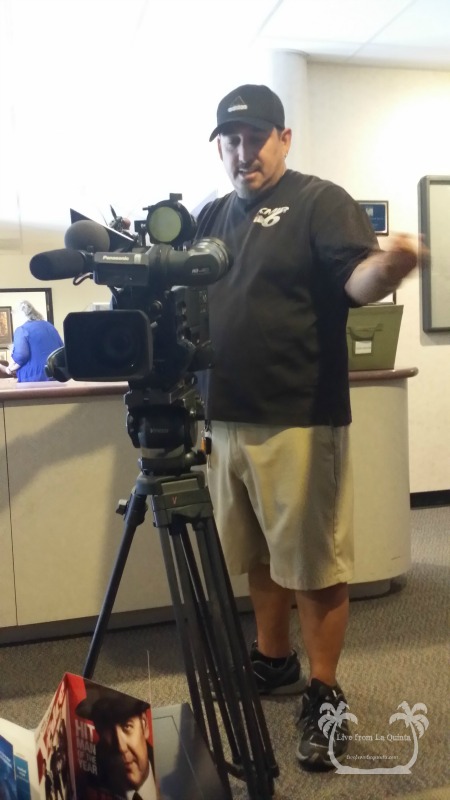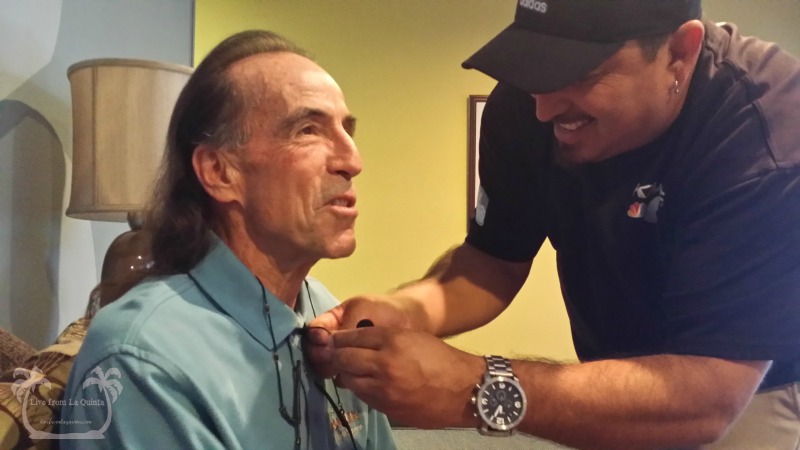 It was a lot of fun. We were interviewed (I video taped the interview on my phone, so you can see it below), they asked about our wedding and our life since then, then we took a little tour of the studio. I'd never been there before so it was fun. We even got a chance to sit behind the news desk!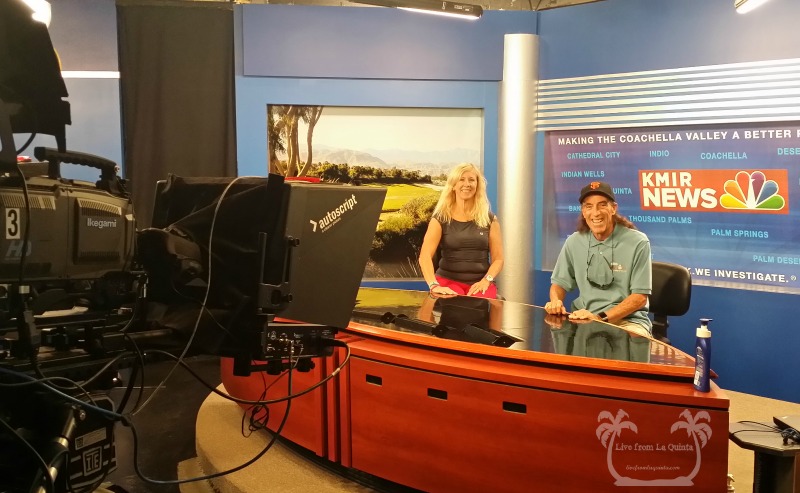 While we were taking our tour, the local movie reviewer, Manny the Movie Guy, walked into the room. I, of course, yelled out "Manny the Movie Guy! Can I get a picture?" #noshame He was very obliging, and we took several pictures together.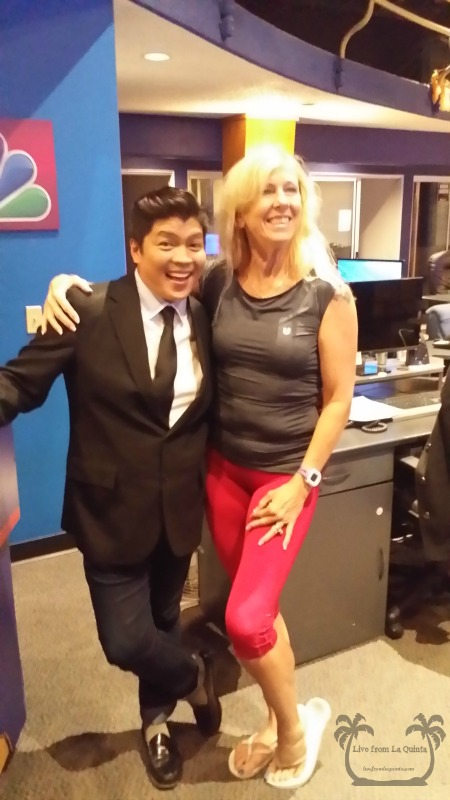 It was a fun way to celebrate our anniversary. I love that I live in a small town, where things like this are celebrated.
Alan and I will both be out there on Saturday! He, with a mic in his hand, me, struggling to run the race without embarrassing myself too much.
Here is the video that was shown on the news. I just recorded it from the television, so the sound isn't great. It's still pretty cool though. We were so young! And our shorts were so short!
What kind of wedding did you have? Or, what kind of wedding would you like? Ever think about a running wedding?