Ah, the marathon. Twenty six point two miles of wonder, joy, and things waiting to go wrong. It's hard to have a perfect race, but there are some things (aside from following your training plan) that you can do to make your experience as successful as possible. Start by avoiding these common marathon mistakes (that even the pros sometimes make).
The Top 5 Marathon Mistakes (and how to avoid them)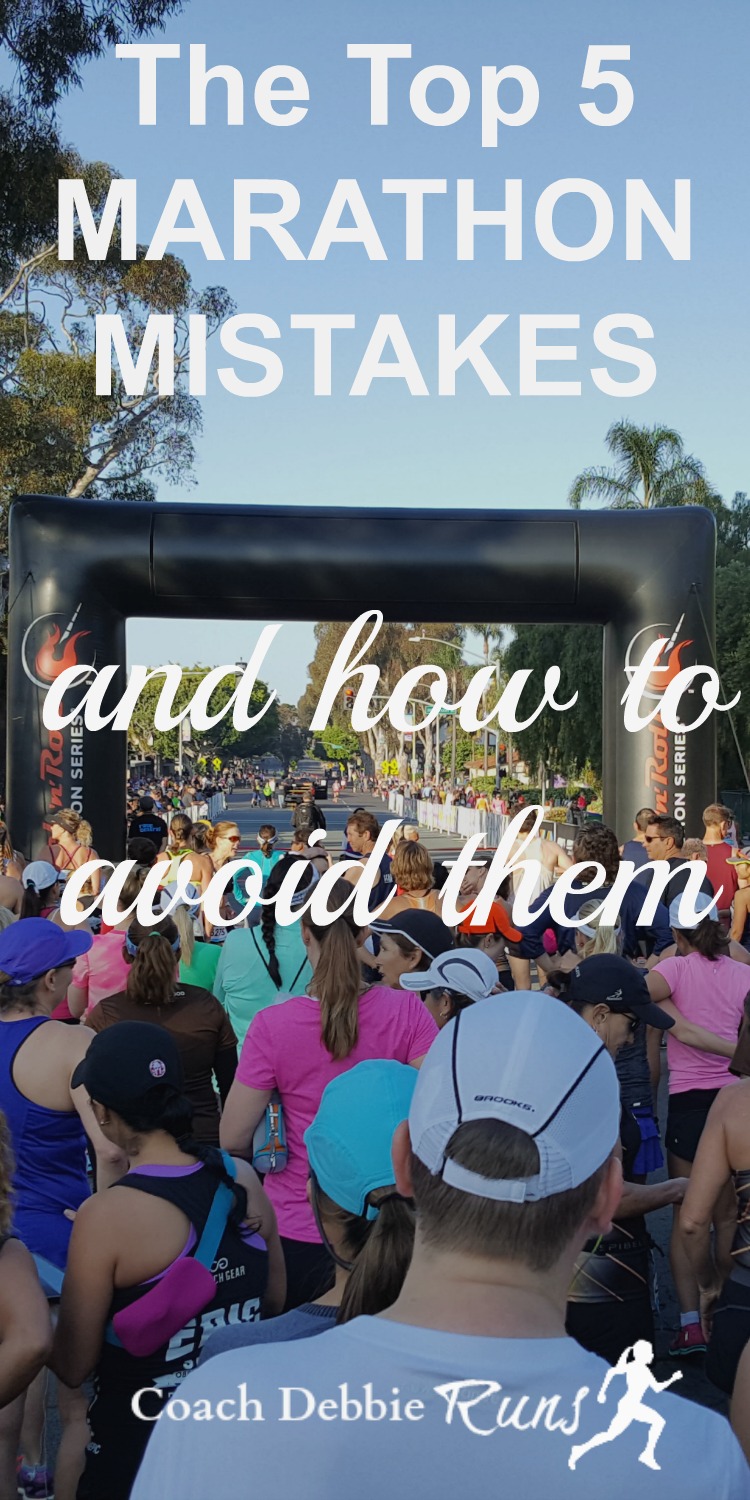 1. Skipping Aid Stations
It was October 1999, in St. George, Utah. I was running the St. George Marathon. I was in great shape. I had trained all summer for this race. The race starts at an elevation about of about 5,000, it has a net elevation loss of 2,500 feet, which is misleading because much of the first 20 miles of the race are full of rolling hills, and what seems like plenty of elevation gain. It didn't matter though. I felt fantastic. I was rolling along, at about a 7:15 pace. I felt so good that I didn't want to mess with my stomach by taking in any gels or other sustenance (I had a history of extreme nausea during the second half of marathons).
This strategy worked fine until mile 20, and what should have been a final downhill cruise back into town. I hit the wall. Hard. I slowed down, struggled not to walk, and couldn't even find a final kick as I approached the finish line.  What should have been a 3:10 marathon PR, ended up 3:16, still a PR, but not as easy to celebrate after losing over a minute a mile in that last 6.2.
I learned a hard lesson though. Start fueling yourself early and continue throughout the race. Practice during training so that your body adapts, and, either find out what they will be handing out in your marathon, or bring your own. Another tip when running through aid stations: Skip the first table or two, grab a cup from a volunteer, thank them, then pull out of the slow lane by the table (without blocking those that are bypassing the station). Try pinching the top of your cup. It will make it easier to swallow without spilling most of it down your front. If you're using a gel, take it before your fluid.
2. Not Tapering Correctly
Tapering is hard. Who wants to stop, at the peak of their training, and gradually do less for the last two or three weeks before their important marathon? It seems counter-intuitive. Won't I lose too much fitness? Many a runner, from beginner to pro, has given into that temptation to run "just one more long run."
Don't do it. This is science people. After months of hard training, your body needs some recovery time so that it is rested and raring to go. Follow your training plan, which will probably allow some type of speed training up until the last week of your taper. Eat properly, drink plenty of fluids, and rest. Your well-trained body will reward you with a good race. Find more information about tapering here:
3. Trying Something New
Whether it's that adorable outfit you picked up at the expo, or the fuel that they are handing out at the race (if you didn't plan ahead and use it during training), trying something new during your marathon is generally not a good idea, and could be a recipe for disaster. Many a runner has regretted choosing to run in those cool shoes that they picked up for such a great price, only to be plagued with blisters, knee pain, or other problems, midway through the race.
Everything that you will be using during your race should have been tried out during training. Even if you have a new pair of the same model shoe, test drive it for a few runs before your event. Plan your fuel, your race day outfit, your morning breakfast, ahead of time, based on what you have been doing during your training.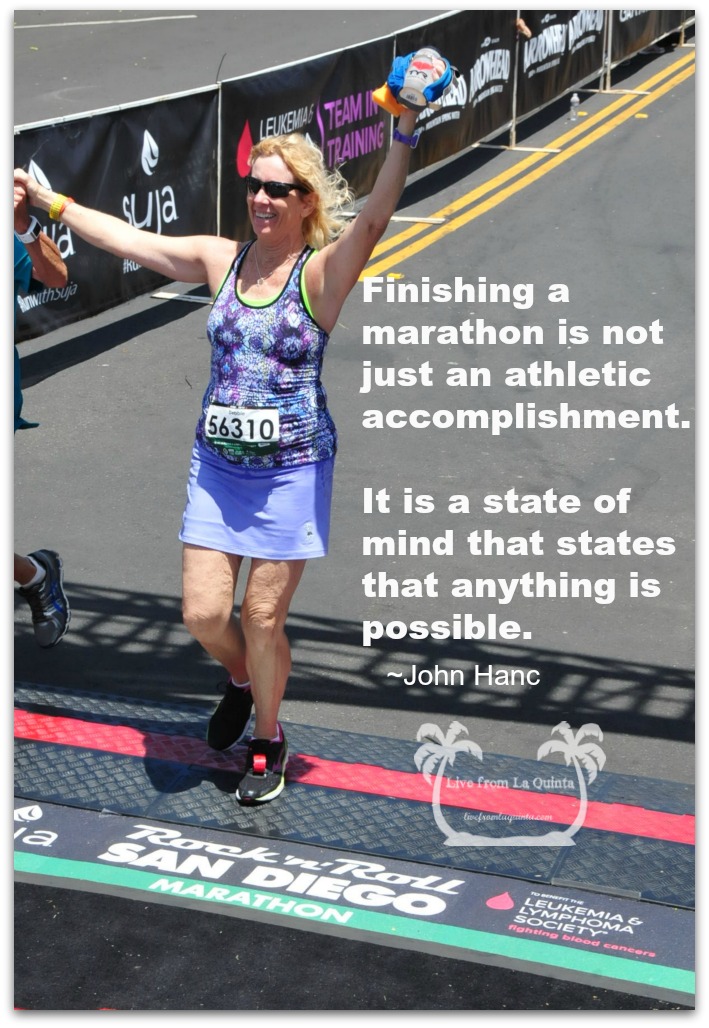 4. Starting Too Fast
This is probably the most common mistake among marathon runners of all levels, even the elites. When my husband Alan ran his first Boston Marathon in 1992, he had qualified, at the age of 43, with a sub-3:00 hour marathon. So, there he was, on the start line alongside the likes of Bill Rodgers and Frank Shorter. Even as his jaw dropped to see those marathon legends next to him, a wise runner near him said, "Watch out. Don't get caught up with these guys, or you'll pay the price." Then the gun went off. Alan tells me he hit the 10 mile mark in an hour. He managed to recover from those 6:00 minute miles (which would be a 2:37 marathon), by finally catching himself, slowing way down, and managing his race.
What is it about running that tells us, after training for months for, say, a 4:00 hour marathon, that once we get started and find ourselves running 8:00 minute miles, that some little imp inside our head says, "Yes! This is your day! You can run an half hour faster that you planned!"
Don't listen to that imp. He lies. Stick to your running plan, and run at your goal pace, or even a little slower, as your start. Work through those nerves, don't worry about what the other runners are doing, and run your own race. You'll thank yourself. Remember, there is no such thing as "money in the bank" in marathon racing. It just doesn't work that way.
5. Judging Yourself Too Harshly
So you've been training hard. You have hit all your targets, stuck to your plan. You followed all of the advice above, raced smart, fueled correctly, all of it. You know you're on pace for that elusive PR. And then…it doesn't happen. You fail.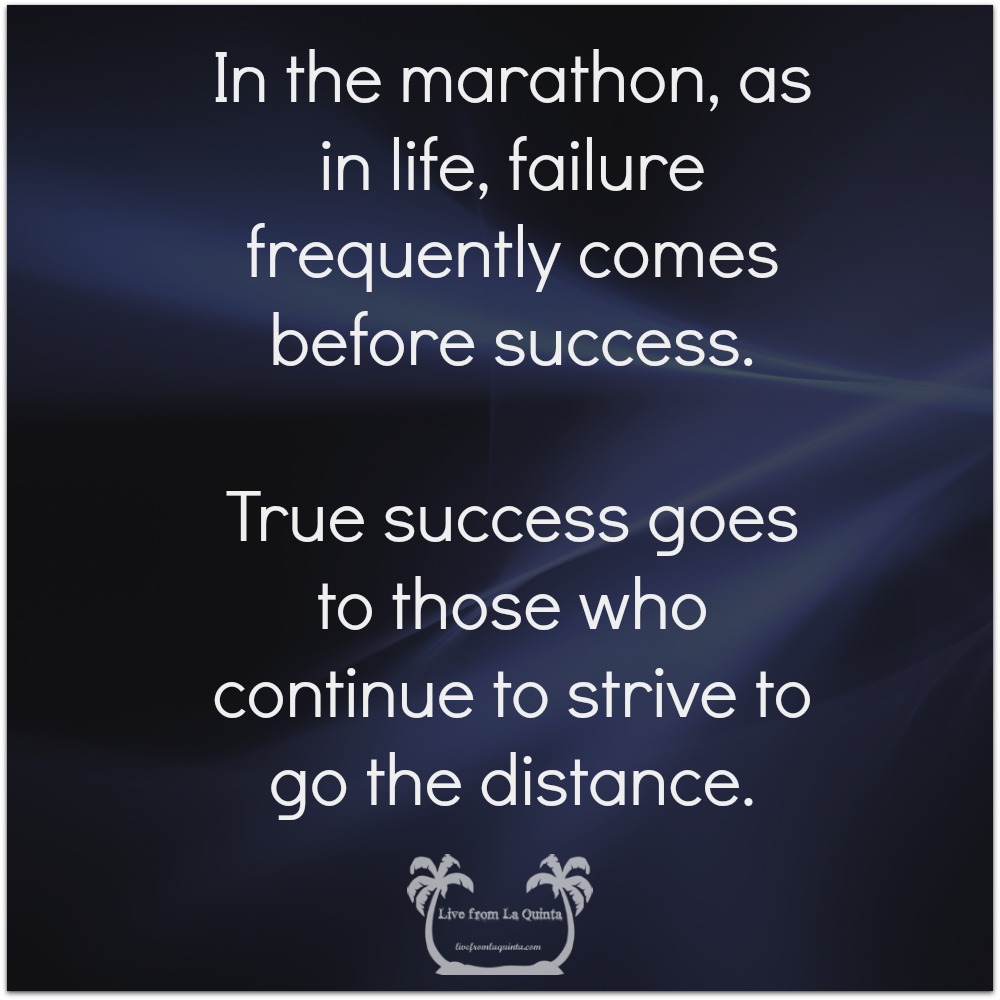 Whoa. Back up! Erase that last word. You did all of the things above. You finished 26.2 miles with pride and strength. There is no failure in that. So many things go into the perfect race. Things over which you have no control. The weather. The race route. Road conditions, hills, turns. Sometimes things don't fall into place. The stars don't align.
Instead of beating yourself up, analyze what happened. What went wrong. Was it just a bad day? Were you ill? Take a look at the big picture. Then, pick yourself up, and try again. (After an appropriate recovery of course.)
While this post is about marathon mistakes, many of them apply to races of any distance, especially the half marathon. What would you add to the list? What is the biggest mistake you made at a race of any distance?
Now It's Time for the Running Coaches' Corner!
Loading InLinkz ...
This post, the Top 5 Marathon Mistakes (and how to avoid them) is updated from an article tht was originally published on Live from La Quinta in 2014. After my crazy weekend, I haven't been able to catch up enough to create a high quality new post. Thanks for understanding.
---
Weekly Linkups
My weekly linkups! Please stop by and check out all of the great recipes, workouts, and information that all these awesome bloggers share every week!
Meatless Monday with Sarah and Deborah
Meatless Monday with Annmarie  and Rachel
Inspire Me Monday with Janice
Anything Goes with Marilyn
Wild Workout Wednesday with Annmarie, Michelle, Jen, and Nicole
The Plant Based Potluck Party with Deborah
The Running Coaches' Corner with Rachel, Suz, Lora Marie, and Me!
Giveaway Roundup and Try Out Thursdays with Smitha
The Blogger's Pit Stop with Kathleen, Janice, Julie and Me!
Living a Life of Fitness, Health and Happiness with Jill
Friday Favorites with Heather