Well, this is a post I never wanted to write, even though deep down I knew it was inevitable someday. Just not yet. On Thursday, barely 24 hours after celebrating the birth of Emma Marie, Alan and I came home to find that our 14-year-old Dalmatian, Penny, had died.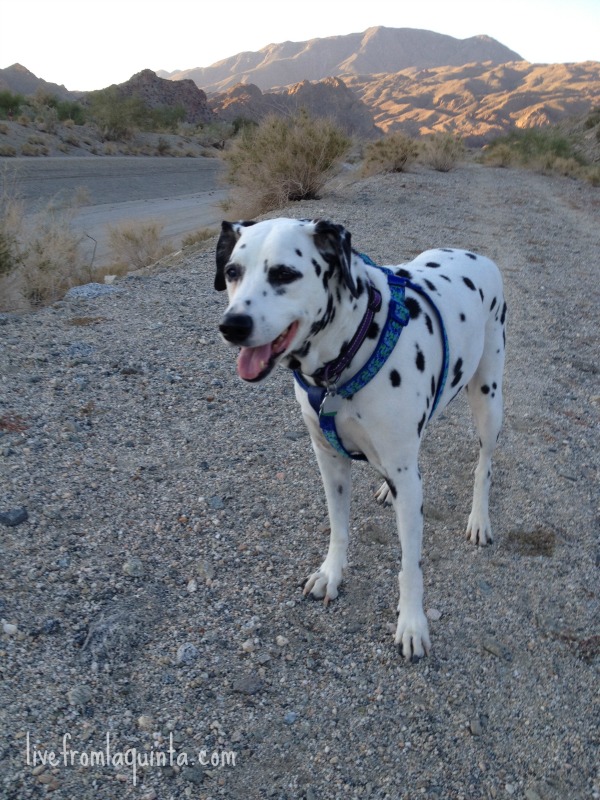 I guess we shouldn't have been shocked. After all, she was 14, had been slowing down a lot, had a little dementia, which led to a little incontinence (she seemed to forget where she was). But physically, she seemed so healthy. And she looked like the puppy she once was, right up to the day she died.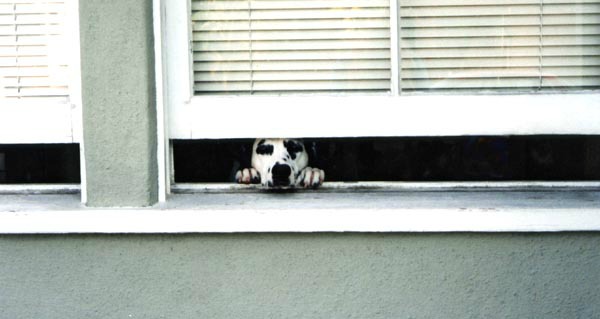 She was the mama Alpha to our pack, and took care of all the "youngsters" like they were her own. We called her Perfect Penny, because she was such a great dog, even after she developed some not-so-perfect habits like getting into the trash.
Penny was my running partner up until about a year and a half ago, when age and arthritis slowed her down. She was still good for about half a mile once a week, and she still would stand by the door looking expectant whenever I would head out for a run.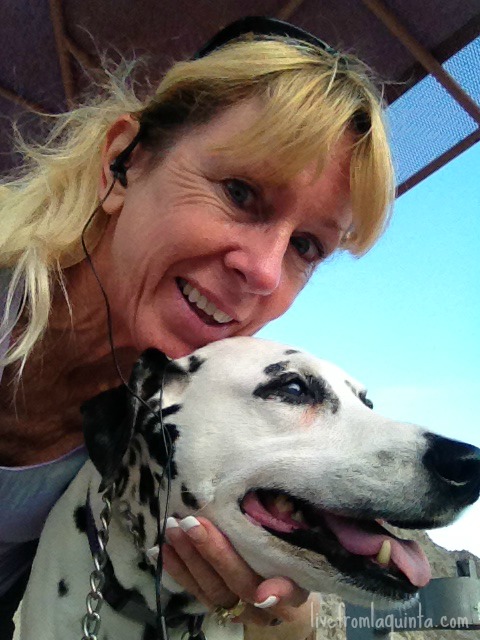 We first rescued Penny at a race which benefited Animal Samaritans. She was one of those dogs that wore a vest that said "adopt me." She was skinny, only about 9 months old, and a little wild. During the race, she basically walked on her back two legs (probably because, as a future runner, walking was just too slow for her). Alan and I had just lost a Dalmatian several months before. All we had to do was catch each other's eyes and we knew she was meant to be ours.
Penny's joy of running once inspired me to write a post about Running Like a Dog. Dogs never complain about the weather, the temperature, the time, they just love to run. Because of Penny, I tried to run like a dog as often as I could.
Her complete acceptance of the aging process also prompted me to write What I've Learned about Aging Gracefully from my Older Dog. Things like It's still running, even if you're slow. And Eat Healthfully, not too much, and savor every bite. And, my favorite, cat dog naps are good for you.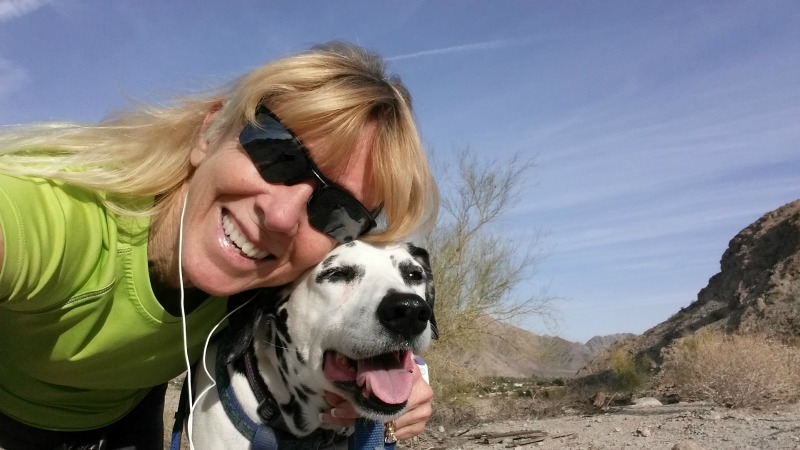 We came home yesterday afternoon, after being out of the house for about three hours, and found Penny had died. She looked like she'd died peacefully, if there is such a thing. I hope there is. We are, of course, devastated. We have lost a member of our family and it hurts like hell.
Rest in Peace, dear Perfect Penny. I hope you're running on Rainbow Bridge with Sydney, Sassy, Morena, and maybe even Natasha.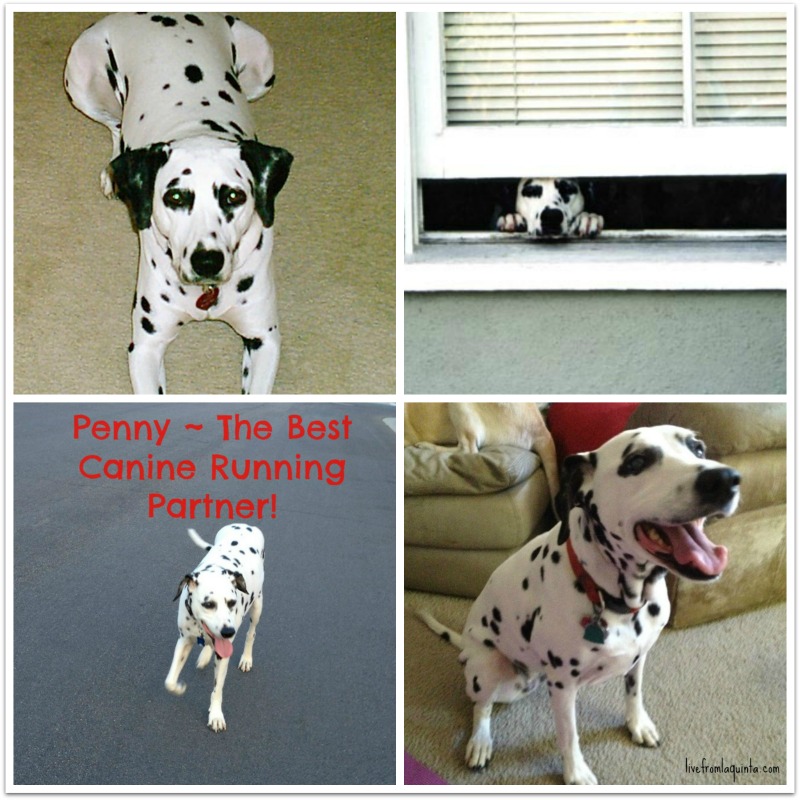 Penny Woodruff: Born April 28, 2001 (I picked this date, it was my mom's birthday too) – Died August 27, 2015. RIP