Last week I discovered a can of jackfruit in my cupboard that I'd forgotten about. It was easy to decide to do with it, vegan jackfruit burritos are always my favorite.
Never heard of jackfruit? Learn more here!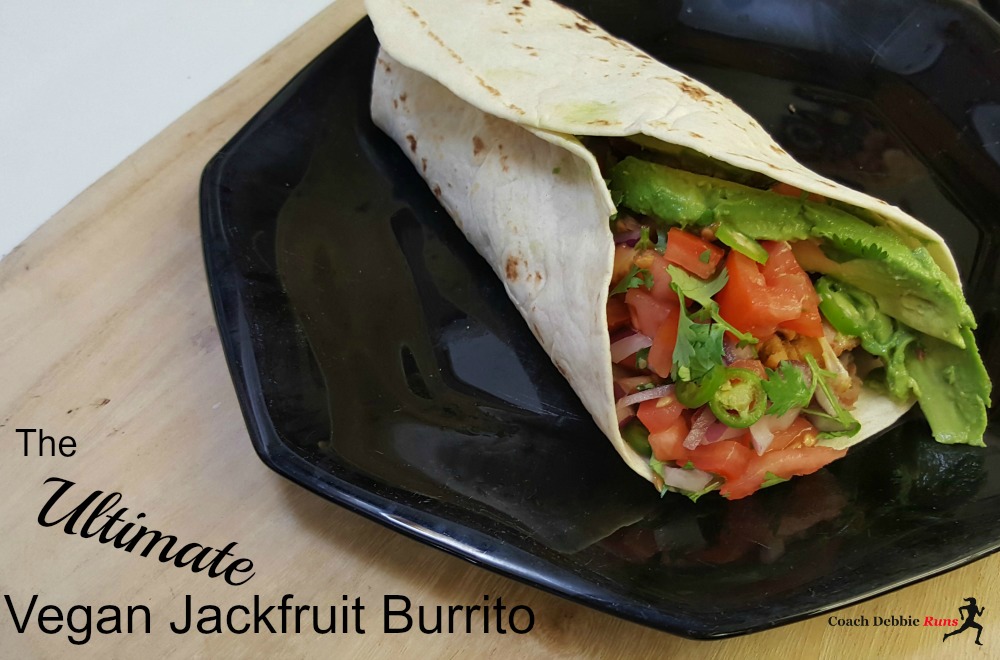 I rarely follow recipes, even my own, but I did check out my original recipe that I posted almost three years ago and decided it was time for an update. This is really such a simple and delicious dish. Jackfruit absorbs the flavors of the sauces and seasonings that you prepare it with and has a texture much like shredded chicken or pork.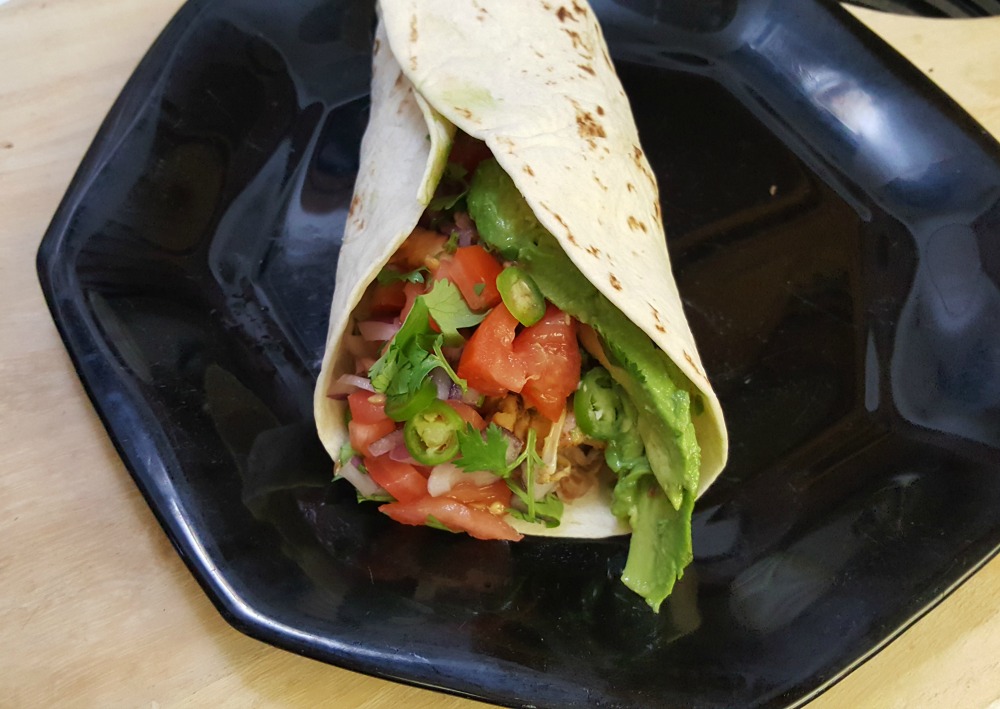 Jackfruit is an amazing vegetable/fruit that is low in calories and has no soy, gluten, or additives. It is also low in protein, though, so make sure to serve your burritos with beans and rice which easily solves that problem!
One of the things that is different about the way I prepared my jackfruit compared to the beginning is that I pull it apart before cooking. I think that makes it have a better "shredded" look and feel.
The Ultimate Vegan Jackfruit Burrito Recipe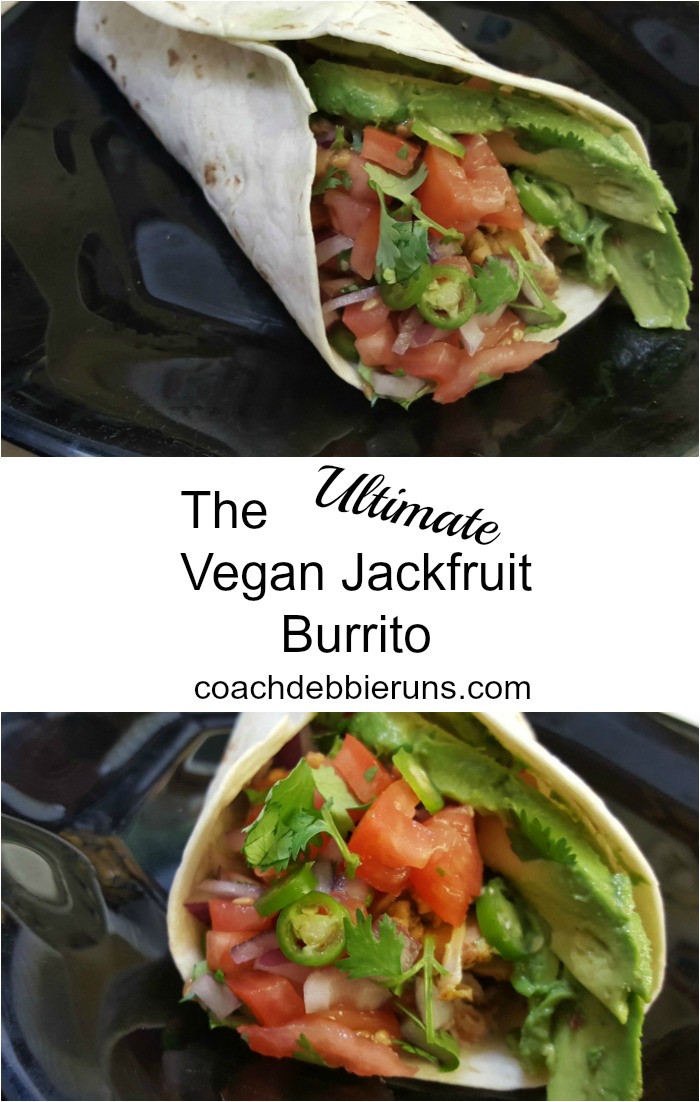 These jackfruit burritos are one of my go-to weekday recipes because they are so quick and easy to prepare. If you like spicy food, as I do, add a chili or two, or even cook it with a little salsa. Make it gluten-free by using these Siete Almond Flour or Casava and Coconut Flour tortillas. Serve with your favorite burrito condiments, like avocado, salsa, cilantro, or vegan cheese.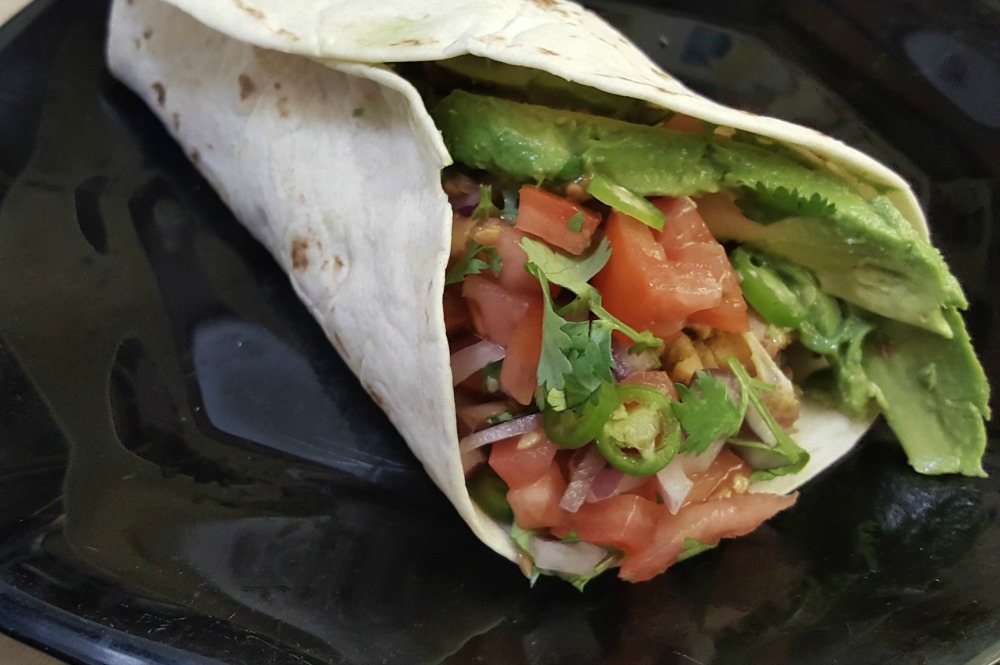 Jackfruit Burritos. Vegan Recipe
Ingredients
1 can green jackfruit (in brine or water)
1 teaspoon chili powder
1 tablespoon lemon juice
½ teaspoon salt
½ teaspoon pepper
1 tablespoon olive oil
2 cloves garlic, minced
½ cup onion, chopped
1 Serrano chili, finely chopped (optional)
Tortillas
Serve with:
Beans
Rice
Avocado
vegan cheese
salsa
Instructions
Drain and rinse the jackfruit
Using a fork, partially shred the jackfruit (see picture)
Add the chili powder, lemon juice, salt, and pepper to the jackfruit.
Heat the oil over medium heat.
Add the onion, garlic and chili and cook until soft, about 5 minutes.
Add the jackfruit and cook about until lightly browned, continuing to shred the jackfruit, with a fork as you cook it, about 5-8 minutes.
Heat the tortillas. Serve with condiments, beans, and rice.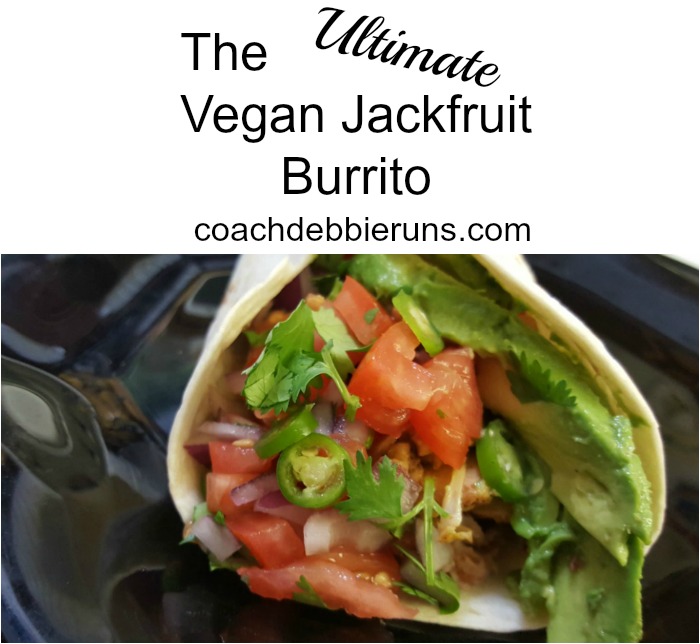 Do you have a favorite mid-week go-to recipe? Do you like Mexican food? Spicy or mild? Have you tried jackfruit yet?
This post contains affiliate links.
---
My weekly linkups! Please stop by and check out all of the great recipes, workouts, and information that all these awesome bloggers share every week!
Meatless Monday with Sarah and Deborah
Meatless Monday with Annmarie  and Rachel
Inspire Me Monday with Janice
Anything Goes with Marilyn
Wild Workout Wednesday with Annmarie, Michelle, Jen, and Nicole
The Plant Based Potluck Party with Deborah
The Running Coaches' Corner with Rachel, Suz, Lora Marie, and Me!
Giveaway Roundup and Try Out Thursdays with Smitha
The Blogger's Pit Stop with Kathleen, Janice, Julie and Me!
Living a Life of Fitness, Health and Happiness with Jill