I love a good, intriguing title, don't you? Of course, if you know me, you know that the balls in the title refer to stability and medicine balls. No extra equipment needed.
Yesterday I read a post by Lindsay called "Strength is What's Beautiful." In her post, she introduces us to the women whose strength and dedication motivate her, talks a little bit about their fitness goals and accomplishments and explains why she is inspired by them. It is a wonderful tribute to a group of amazing women, and she truly shows us that strength is what's beautiful.
In turn, I am inspired to write about another group of beautiful women, the ones who come to my Superball class. There are a few men in the class, but as with most group exercise classes, it is made up mostly of women. The youngest actually just had a birthday. She is 54. The oldest, well, I don't ask, but upwards of 70 years old would be my guess.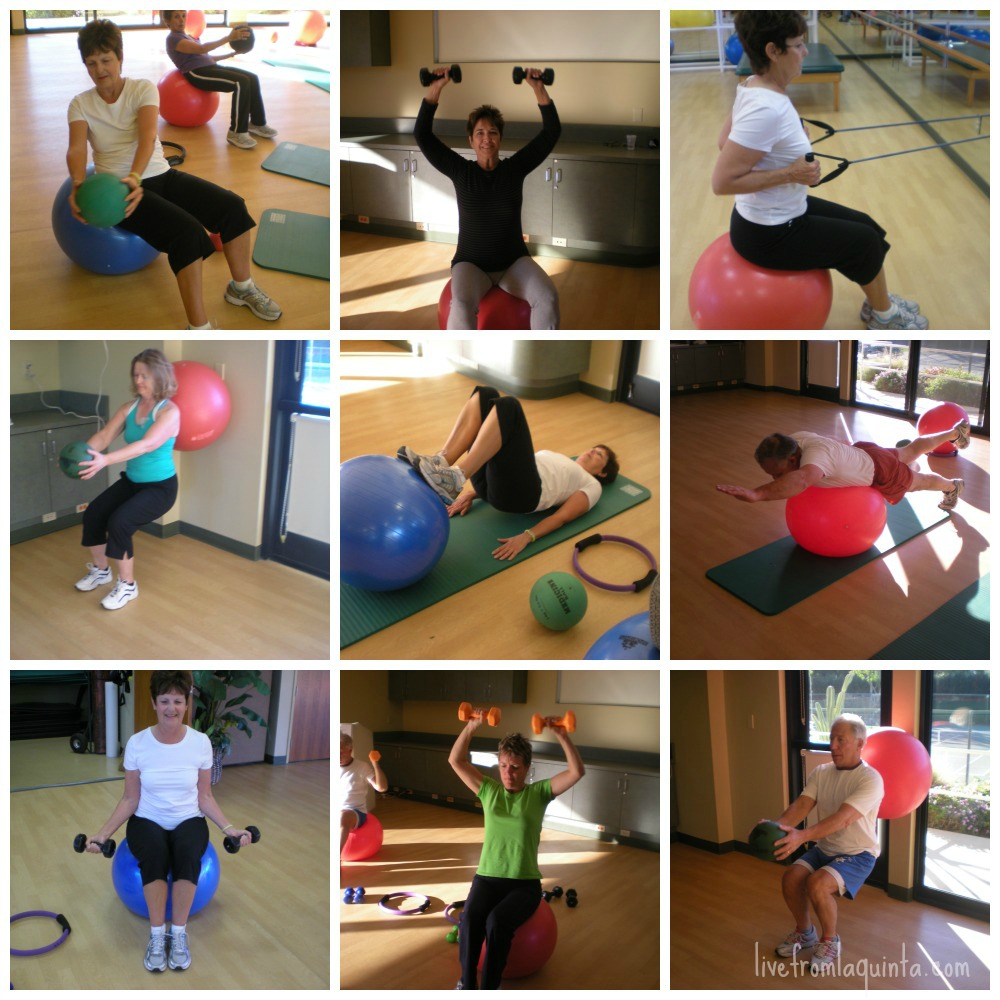 These women come to class for a variety of reasons, but the main one, which I see frequently with people that are a little older, is that they just want to be stronger. They have noticed that they have lost some strength over the years, and they want to turn that around. There are several golfers in class, who realize that the best golf tool possible is a strong, flexible body. There is also a strong sense of community in class, the social aspect of coming together for a class is very strong with this population.
With very rare exceptions, my students don't come to class because they want to look better. They don't want six-pack abs, or a rock-hard butt. They want to be healthy, fit, strong, and that is what keeps them coming to class.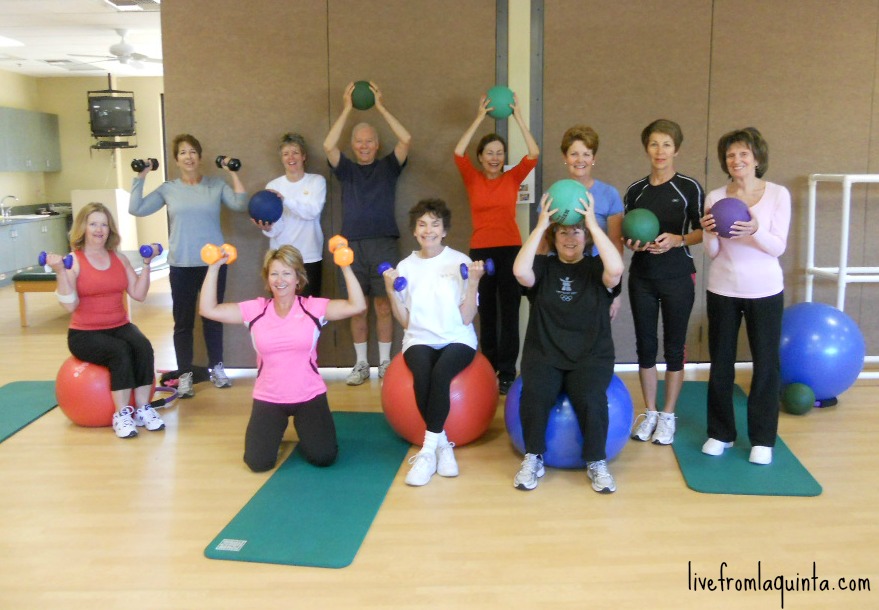 They also love the challenge. These men and women don't try to do only the easy stuff. They do the exact same workouts that I post here. When given a choice of exercises, as in my "Students' Choice Workout," I find that they tend to select the toughest exercises from the list. I frequently tell them that they are who I want to be when I grow up. They inspire me, and I can only hope that I inspire them, too. They are beautiful.
This workout is "Superball Class tested and Approved" for your exercise pleasure. As indicated in the title, you only need a stability ball and a medicine ball.  In the video below I run through a quick demonstration of each exercise, with some form pointers. Enjoy! Or I guess I should say, "Have a ball!"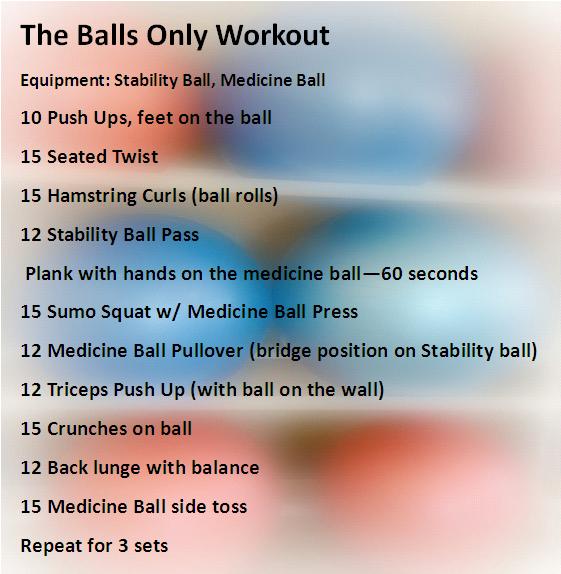 Disclaimer: Although I am a certified Coach and Personal Trainer, I am not YOUR Coach or Personal Trainer. Always adapt workouts to suit your body and fitness level. Always consult your doctor before beginning a new exercise program.