I really don't want this to sound like a whiny, poor-me post because it's not. I had a wonderful Thanksgiving, I got to spend some time with family and friends, I even got in a few great runs. There were just a few, um, challenges along the way. Let's just call them our Thanksgiving adventures.
Our Thanksgiving Adventures
Dead Computers
I am currently writing this post on my Chromebook. Which I love, don't get me wrong, but it is more capable to complement my work on my regular laptop. Everything about the nuts and bolts of blogging is more difficult on my Chromebook, including editing and adding pictures, and the size of the keyboard (lots of typos going on here!).
My computer died on Wednesday, the day before the Turkey Trot that my husband and I put on every year. I am in charge of registration and the finish line, so the potential of losing a lot of information just 24 hours before the race freaked me out. Fortunately, I had finished all of that work on Tuesday, sent the files to Alan's computer (I was having problems with wireless printing from mine), and printed everything out.
This was especially lucky because, while I keep almost all of my blogging and most other files on dropbox, these particular documents were on my hard drive. I was feeling pretty lucky. I was also excited in a way. I've been unhappy with my computer for a long time. It's so frustrating when everything moves so slowly! I was more than ready for a new computer.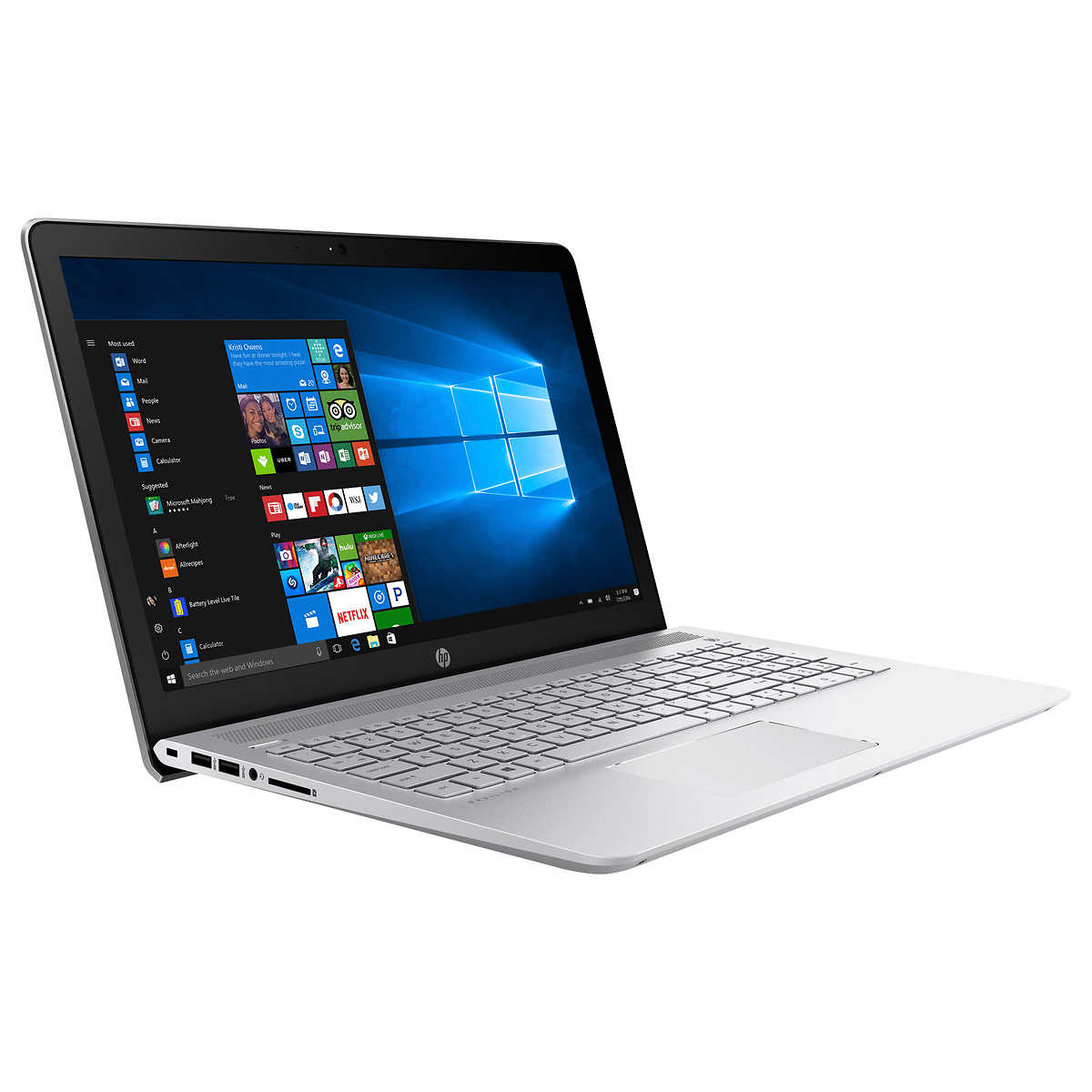 One good thing about a computer dying on Thanksgiving is the great deals on computers over the weekend. I saved $250 on my new one that I ordered from Costco on Friday (sorry, no in-person Black Friday shopping for me!), which should be here by Tuesday (hopefully!).
Lost Keys
Our Turkey Trottin' on the Trail 5k Run/Walk that Alan and I put on every Thanksgiving is basically a two-man show, with the help of volunteers. Alan gets up at about 1:00 am and I get up at 3:30 and, while he sets up the course I feed the animals then head out to get registration set up.
He woke me up about 3:00 in a panic because he couldn't find the keys to the U-Haul pick-up truck he'd rented. After about another hour of searching, he finally took off in a volunteer's truck, then came back, transferred all the contents to the other truck, and still got everything done with time to spare.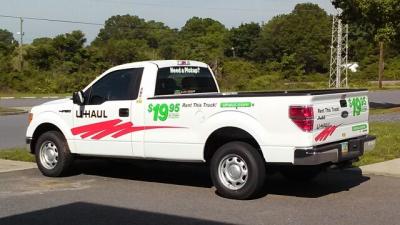 He was sure that he'd had the keys that morning (he'd unlocked the truck) but began to doubt himself after searching everywhere (and I mean everywhere) and not finding them. It's one of those times that you keep searching, checking back in places you've already looked, because they have to be somewhere, right?
Anyway, we made it through the race (more on that below), and now we have a U-Haul truck in our driveway with no way to get it back. Thus began the runaround of all runarounds.
On Thursday afternoon, he called our local U-Haul. Not surprisingly it was closed and he was transferred to roadside assistance. He told them his problem and was told he'd get a call back with instruction. The day went by, no call.
On Friday he started early calling our U-Haul. Every time he'd call he'd get automatically transferred to another location. Sometimes roadside assistance, sometimes Arizona, once even to Atlanta, Georgia. He was told, finally, that if he wanted keys to the truck he'd have to drive to Moreno Valley (about a 2-hour drive) to pick them up. He made the suggestion that they stick the keys in a FedEx envelope and overnight them. Apparently, that was not an option.
He was told that if he didn't want to pick up the keys, he'd have to wait until Monday, paying, of course, for each day that the truck didn't get returned. He finally got through to the supervisor's supervisor, who made a compromise: they could have someone deliver the keys on Saturday to our local office. Compromise accepted.
On Saturday morning Alan called the local office. Wonder of wonders, someone answered. She said they had the keys, then he was cut off. Trying to call again just led to more rerouting of his phone calls. We decided to hop in the car and drive there.
On the way, Alan tried one more time to call. Of course, his call was sent to someone in Arizona. She insisted that U-Haul did not have any backup keys and proceeded to tell him why (something about trucks traveling across the US from U-Haul to U-Haul, which makes sense in a way, but not after what we'd been told). She said he should call a locksmith. As she went on with her excuses reasons, Alan finally hung up on her. Immediately the phone rang with the news that, yes, the keys were at our local office. Ironic, no?
Fortunately, the keys were there as reported and we were able to drive home, pick up the truck and bring it back. Ironically again, since the major part of the cost of a U-Haul is the mileage you put on the vehicle, the cost was minimal since the truck just sat in our driveway and Alan was actually owed a little money back from his deposit. And they did not charge him for the keys.
Of course, you can probably guess the ending to this story. Sunday, as I was in Alan's office looking for something else, I happened to glance down at his desk and notice a round, flat disk. When I picked it up and turned it over, it turned out to be a U-Haul keyring. Mystery solved. Found in a place where we'd both looked multiple times.
Turkey Trottin' on the Trail
Aside from the sleep factor and the pre-race stress, this Thanksgiving Adventure went off perfectly. We had about 200 runners, all the volunteers showed up (hooray!), and everybody had a great time. I love trail races because everybody is much more relaxed, and the fact that we're doing results by hand doesn't bother anybody. We had some great raffle prizes, hot air balloon rides, and most runners were happy to wait for the results. Many left because, you know, Thanksgiving, but we had our award ceremony done in pretty good time.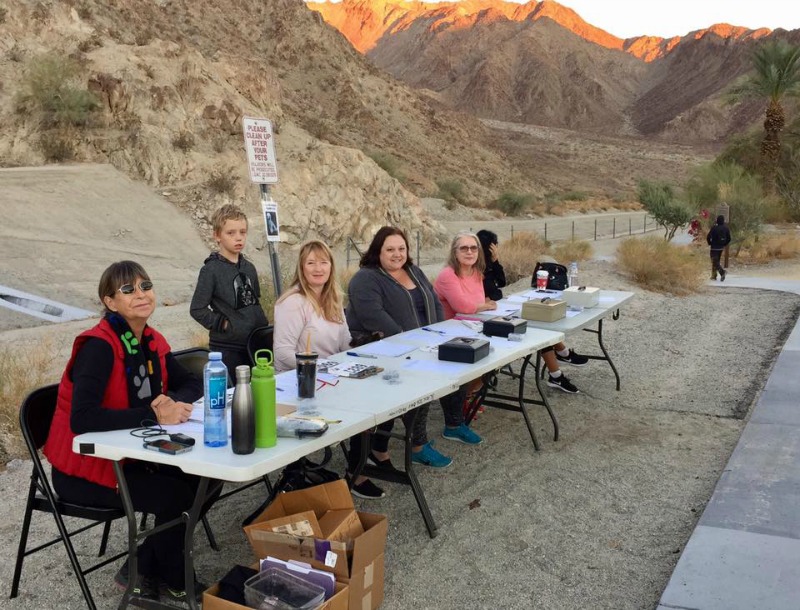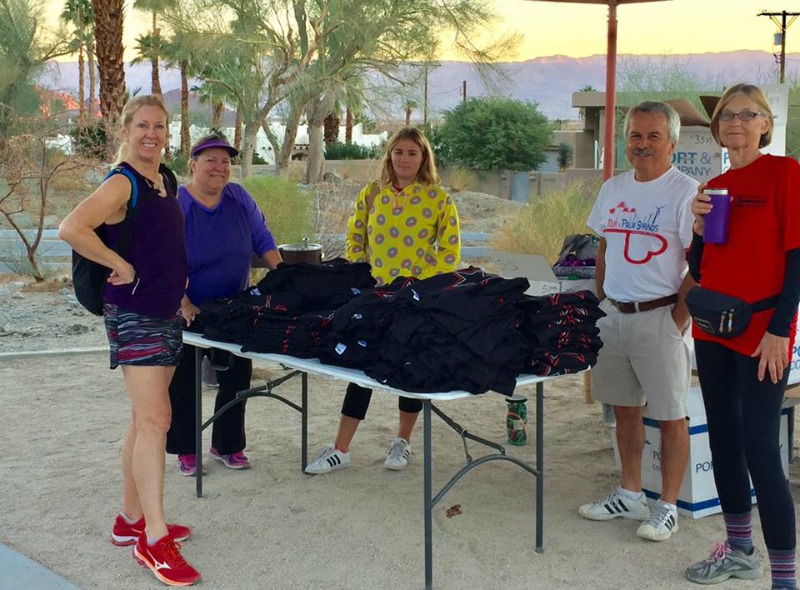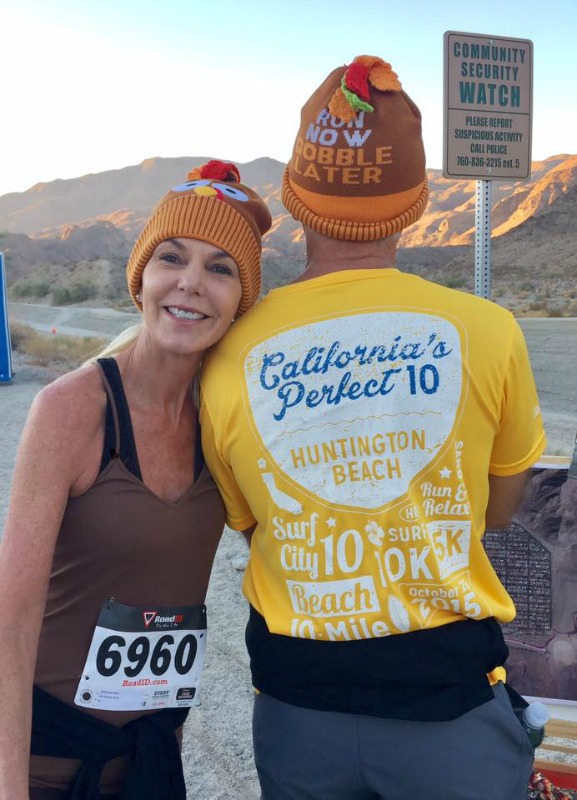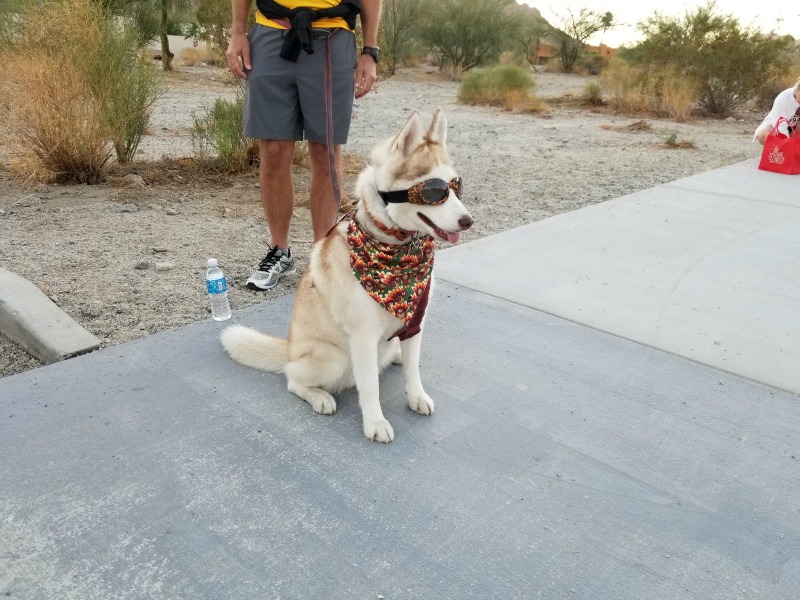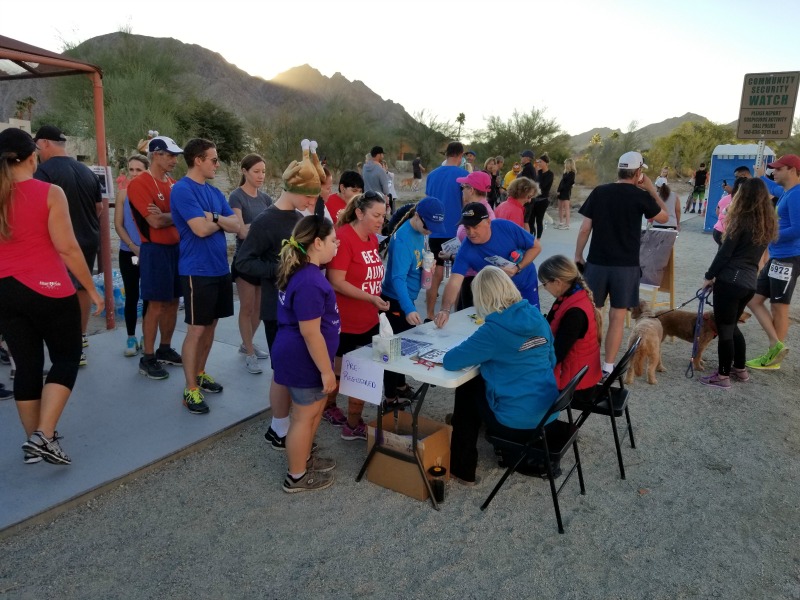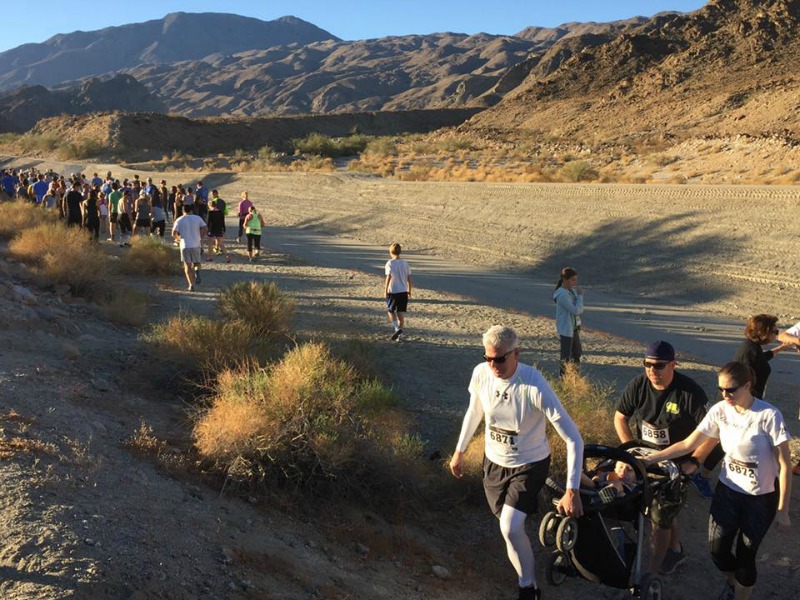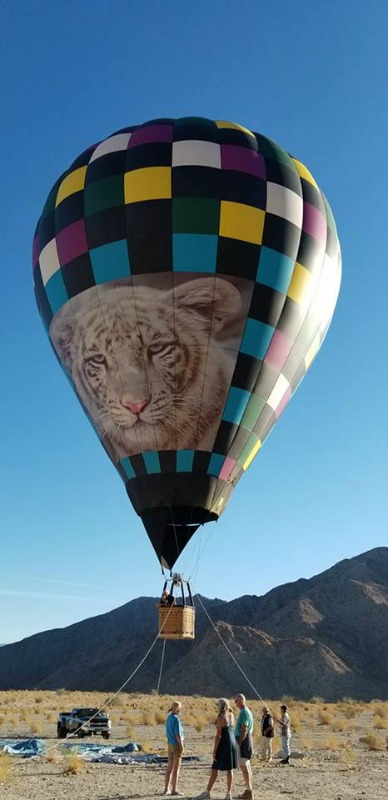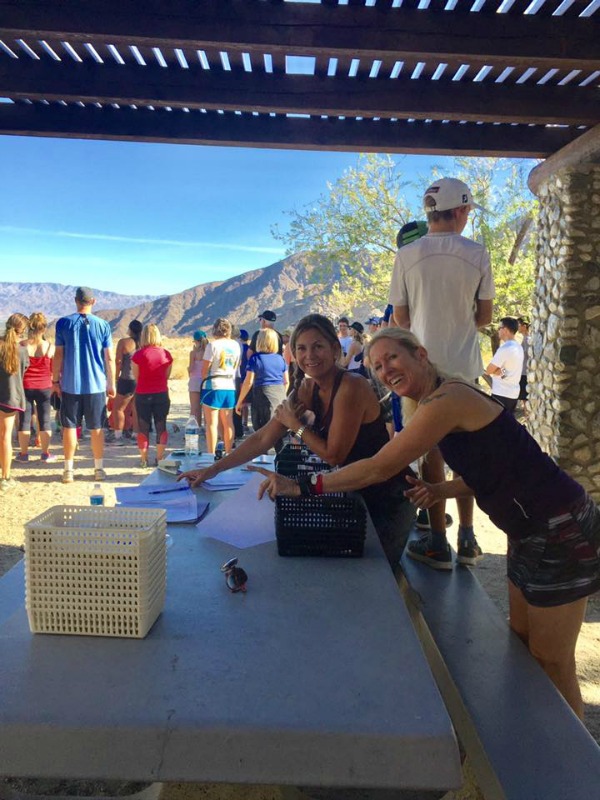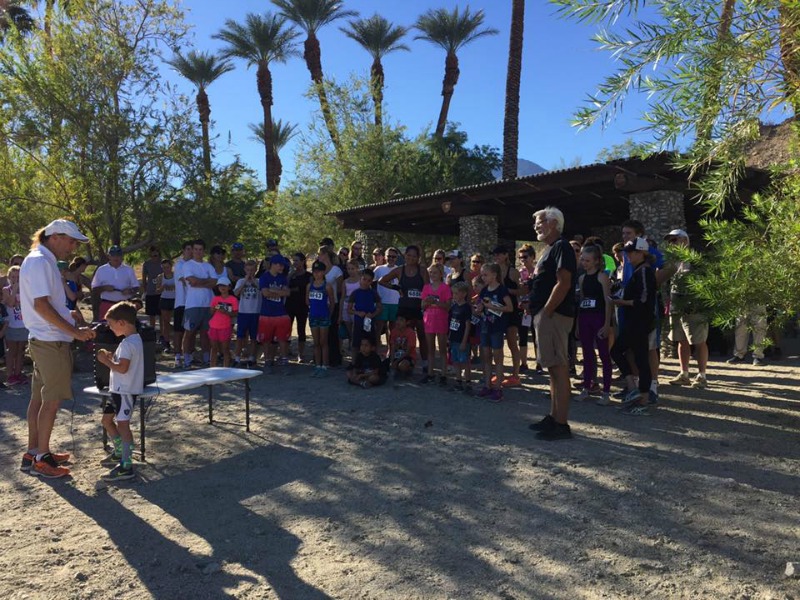 Family Fun
Actually, the toughest part of our Thanksgiving adventures for me is always the same. I get up very early, work the race, help with cleanup, then head home and start cooking. Even though we were heading to Alan's son's place, I always make sure to bring enough vegan food to make sure we're well-fed. I never expect my hostess to accommodate our special needs, though my daughter-in-law had several dishes that she made sure were plant-based.
So, by the time I'd made cranberry sauce, sweet potato casserole, and our vegan roast with potatoes and carrots, I barely had time to shower, let alone take a nap. I finally set my clock for a half hour, got a little sleep and felt much better.
We had a lovely evening with our grandsons and their parents. Although they live in Huntington Beach, they usually make it out to their home nearby for Thanksgiving, which makes our holiday extra special. We had a great dinner then sat around and chatted until Alan and I were about ready to fall asleep right there at the table. Still, a nice Thanksgiving.
By Friday, though, I needed my own run. I managed three miles on Friday, eight on Saturday, and finished with six on Sunday. Way to work out stress (and stack the weekend!).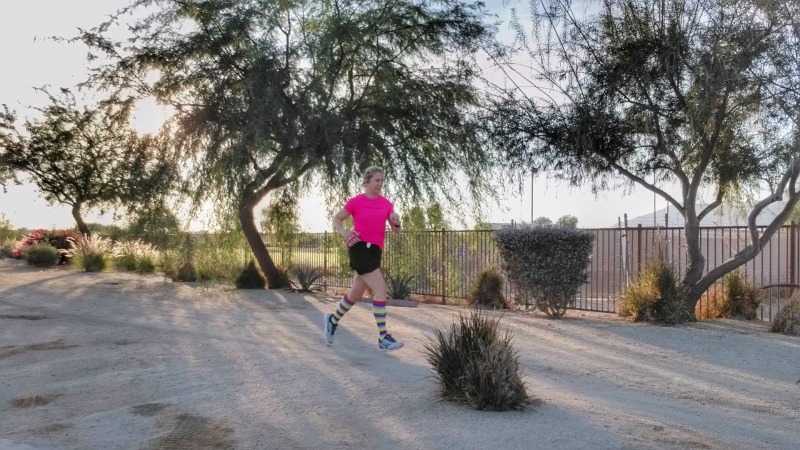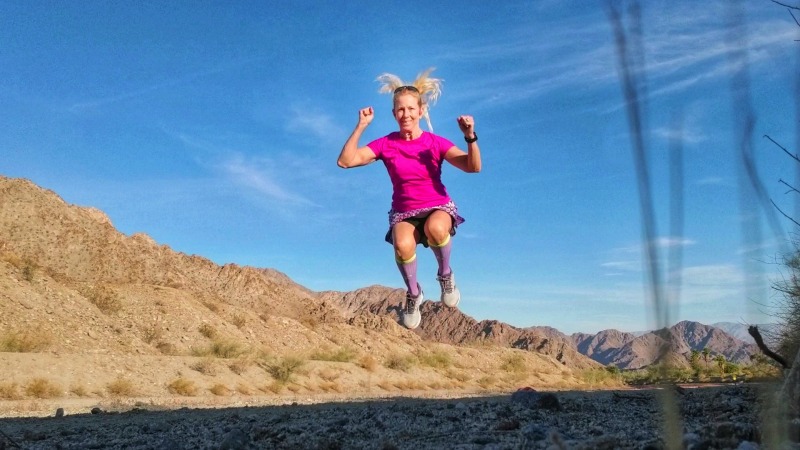 How was your Thanksgiving? Any Turkey Trots or family fun you want to share? I hope that your holiday weekend was absent from Thanksgiving adventures.
---
Weekly Linkups
My weekly linkups! Please stop by and check out all of the great recipes, workouts, and information that all these awesome bloggers share every week!
Meatless Monday with Sarah and Deborah
Meatless Monday with Annmarie  and Dixya
Tuesdays on the Run with Marcia, Erika, and Patty
Inspire Me Monday with Janice
Wild Workout Wednesday with Annmarie, Jen, and Nicole
The Plant-Based Potluck Party with Deborah
The Running Coaches' Corner with Rachel, Suz, Lora Marie, and Me!
Friday 5 2.0 with Rachel and Lacey and Meranda